5 Simple Upgrades for a More Inviting Outdoor Living Area
If you enjoy spending time outdoors, then having an inviting outdoor living area is a must. It's a space where you can relax, entertain, and enjoy nature.
Here are five simple upgrades you can make to your outdoor living area to create a more inviting space.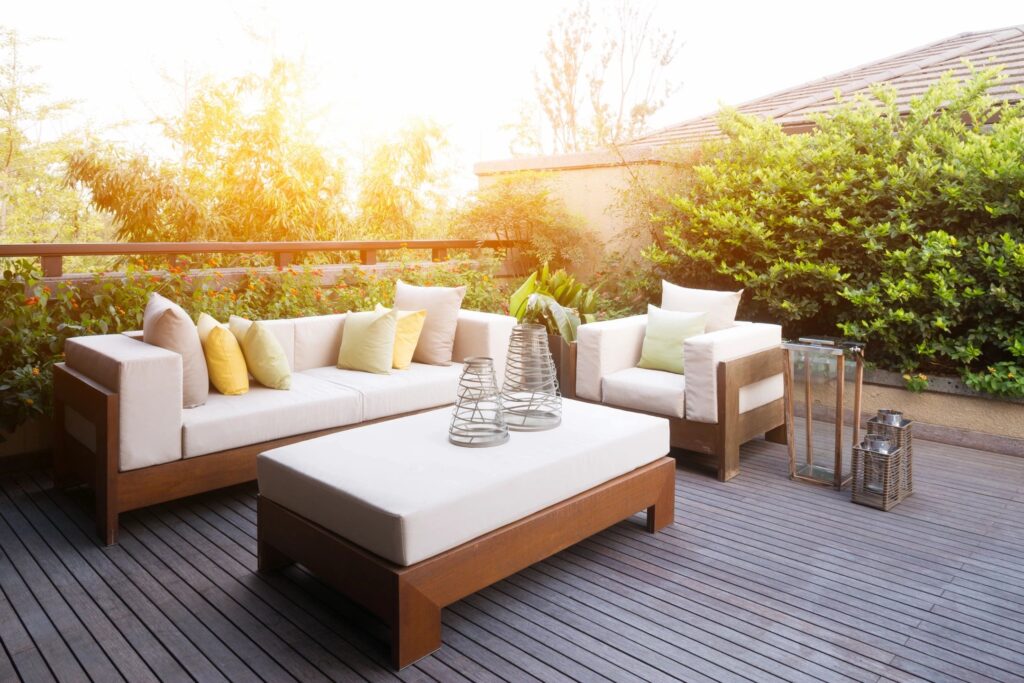 #1 Construct a Deck
Constructing a deck is an excellent way to add more usable space to your outdoor living area. A deck provides a sturdy, level surface for outdoor furniture and entertaining. And as a part of home remodeling, it can also increase the value of your home.
When designing your deck, consider the size and shape of your outdoor living area, as well as the materials you want to use. Some popular options include wood, composite, and PVC decking.
#2 Add Outdoor Lighting
Adding outdoor lighting can create a warm, inviting ambiance in your outdoor living area. You can use string lights, lanterns, or even solar-powered lights to create a cozy atmosphere. Outdoor lighting can also improve safety by illuminating walkways and stairs.
Consider the placement of your lighting and the type of bulbs you use. Soft, warm bulbs can create a relaxing atmosphere, while brighter bulbs can be used for task lighting.
#3 Incorporate Greenery
Incorporating greenery into your outdoor living area can add a natural, peaceful element to your space. You can add plants in pots, hanging baskets, or even create a garden bed. Consider using plants that are native to your area for a low-maintenance option.
If you have limited space, consider using vertical gardening techniques, like hanging plants or a living wall. You can also incorporate a water feature, like a fountain or small pond, to add even more tranquility to your outdoor living area.
#4 Install an Outdoor Kitchen
Installing an outdoor kitchen can take your outdoor living area to the next level. With an outdoor kitchen, you can cook and entertain outside, without having to go back and forth to the indoor kitchen. You can include a grill, sink, refrigerator, and even a pizza oven, depending on your needs and budget.
When designing your outdoor kitchen, consider the size of your outdoor living area and the type of entertaining you plan to do. You'll also want to consider the materials you use, as outdoor kitchens need to be able to withstand the elements.
#5 Create a Cozy Seating Area
Creating a cozy seating area is an essential part of any inviting outdoor living area. You can use comfortable outdoor furniture like chairs, sofas, and benches to create a welcoming space. Consider adding outdoor cushions and throw pillows to make your seating area even cozier.
You can also add a fire pit or outdoor fireplace to create a warm, inviting atmosphere. These features are perfect for chilly evenings and can provide a focal point for your outdoor living area.
Final Thoughts
By implementing these simple upgrades, you can create a more inviting outdoor living area that you'll love spending time in.
Whether you're entertaining guests or relaxing with your family, these upgrades will help you make the most of your outdoor space.