Guide To Choosing The Right Roof For Your Home
It's no secret that a good roof is key to maintaining the "haven" sentiment of your living space. A well-maintained roof will safeguard your home from the harshness of outside weather and keep you cozy all day long. But with various roofing material options available on the market, how do you know which one is right for you?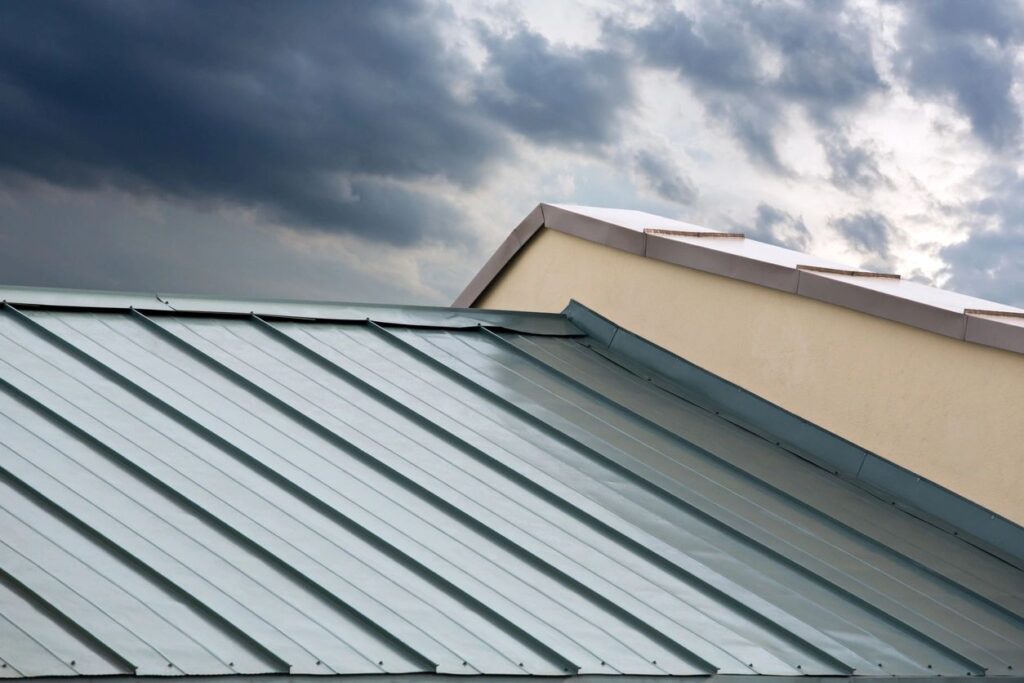 This guide will answer all the questions you need to answer in choosing the right roof for your home and even look at options you must consider.
Question 1. What types of roofing materials are suitable for your regional climate?
Because not all roofing materials are able to endure the intensity and nature of the elements that your region is exposed to, the choice of roofing material that you make should be dependent on the climate in your location.
For instance, if you live in an area where it gets cold and wet during winter, choosing a roofing material with good insulation and durability against moisture, such as metal and slate, would be ideal.
On the other hand, if you live in an area with frequent hot and dry seasons, then choosing the right roof means opting for a material with good reflective properties, such as asphalt or shingles. In addition, if you experience both extremes, you must get an excellent all-around roofing option, such as metal or asphalt shingles.
Question 2. How long do you want it to last?
The lifespan of your roof largely depends on the material you choose. Generally, ceramic tile and slate can last up to 50 years, while metal can go up to 70 years. Asphalt shingles – the most common type of residential roofing – typically last between 15-30 years, depending on their quality.
It's also important to remember that the lifespan of any roof may be longer or shorter than expected, depending on how well it is maintained and cared for. So if you want your roof to last longer, keep up with preventive maintenance tasks and inspections.
Question 3. Will it be able to complement your current architectural design?
When choosing the right roof for your home, it's best to consider its visual impact on the rest of your house.
For example, if you have a traditional-style home, opting for an asphalt shingle roof will match nicely with its brick or stone walls and ceilings. Alternatively, metal roofs, wood shingles, and shakes can also work on traditional homes since they come in several colors.
It's also important to consider the overall look of your neighborhood when choosing a roofing material. A visually-pleasing roof will not only add to your house's curb appeal but can even boost your everyday mood and increase its market value.
Question 4. How much are you willing to spend?
The roofing cost largely depends on the type of material you choose, its quality, and other factors like installation and labor costs.
For budget-conscious people, choosing asphalt shingles would be a more affordable option since they usually cost between $3-$6 per square foot. And if you're looking for an even more cost-efficient choice, metal roofs with stone chips are good, given that these also come in different styles and colors.
On the other hand, if you don't mind spending more for added protection and durability against the elements, then choosing clay tiles or slate, at $7-$20 per square foot, can give your home that extra layer of durability, security, and special appeal with their contemporary look.
Question 5. How do you pick a good roofer?
Finally, choosing a reliable roofer is just as important as choosing the right roof for your living space. You must ensure that your project is done perfectly the first time to avoid unnecessarily costly repairs down the road.
When looking for a reputable roofer, it's essential to look for credentials such as their license and insurance details. This way, you can be sure that your job will be done professionally and safely. It's also important to ask for references or reviews to get an idea of the roofer's experience and expertise. It's also worthwhile to get multiple quotes from different roofers, as this will give you a better overall understanding of the costs involved in your project.
Speaking of superior roofing contractors, the guys at Mighty Dog Roofing in Brookfield, Wisconsin can set you up for exclusive and premium roofing installation deals, all at a friendly budget.
Final Verdict
Choosing the right roof for your home is a critical decision that will affect your property's overall appeal, protection from harsh external agents, and comfort. Make sure to answer the above-mentioned questions well before choosing one – like its cost, life span, aesthetics, and safety – so you can pick the perfect option for your home. And remember to be meticulous when finding the ideal partner for your project. So, what are you waiting for? Get the roof of your dreams today!