Reasons You Should Choose A Frameless Glass Shower Enclosure
When it comes time to renovate your bathroom, there are many decisions to make. One of the most important is what type of shower enclosure you want. Many options are available, but this type of enclosure is the best choice. In this blog post, we will enlighten you on why.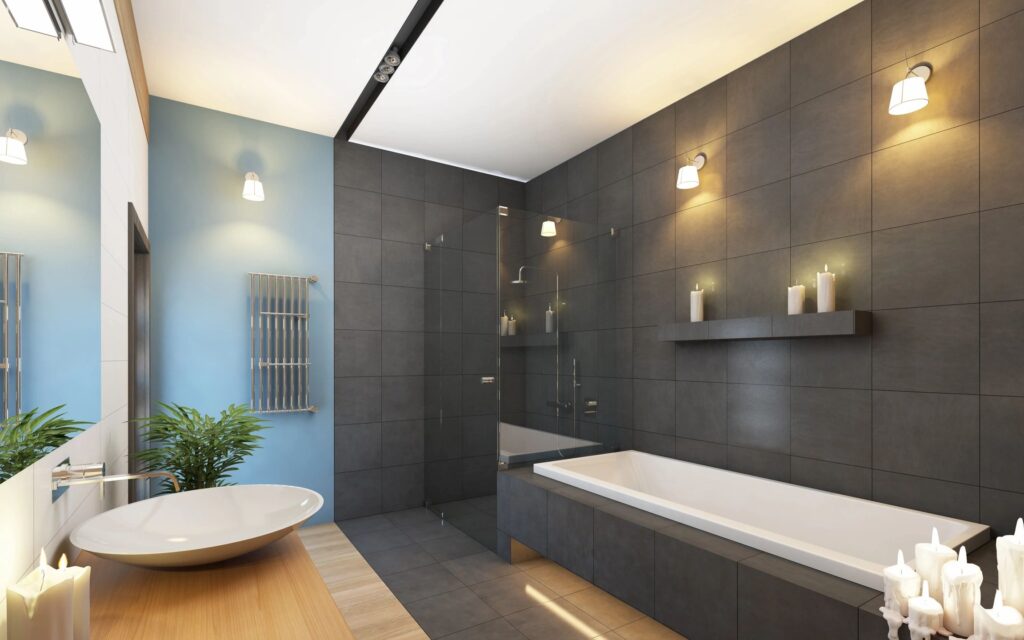 What are Frameless Glass Shower Enclosures?
It is a type of shower that consists of tempered glass panels held together by sturdy metal hardware. This type of enclosure is more expensive than a framed shower, but its modern design makes it well worth the cost. It looks like it is floating in midair and creates the illusion of a bigger space. It also offers easy access to your shower since no frames are blocking the entryway.
Reasons to Choose a Frameless Glass Shower Enclosure
#1: Durability
They are a durable option that can easily withstand the wear and tear of daily use. The tempered glass is made to be strong, and the metal hardware used to hold the pieces together securely will ensure that your enclosure will last for years.
#2: Easy to Clean
The smooth surface of this enclosure is easy to keep clean. You won't have to worry about scrubbing off mold or mildew like you would with certain other types of enclosures. The non-porous material repels dirt and grime, making it a snap to wipe down with soap and water.
#3: Modern Aesthetic
They are a great way to give your bathroom an updated look. The sleek design and minimal frame create a modern feel that can completely transform the look of your space. It will provide a luxurious vibe that will impress your guests.
#4: Increased Resale Value
Investing in this enclosure is a great way to boost the value of your home. It will give potential buyers an impressive first impression and show them that you take pride in keeping your home up-to-date with modern features.
Glass installation specialists such as Gatsby Glass can help you properly install them. They can handle the entire process from start to finish, ensuring that the installation is done correctly and safely.
#5: More Space
The lack of a frame gives these enclosures a more open feel, making the bathroom look bigger and brighter. It is helpful when dealing with a smaller space, as it will make it seem more extensive and more inviting while still providing you with all the functions of a standard shower enclosure.
#6: Variety of Options
These types of enclosures come in a variety of designs and styles. Some options include hinged doors, sliding doors, corner units, alcove installations, and more! You will be able to find something that suits your taste and the overall look of your bathroom.
#7: Cost
Although these types of enclosures are more expensive than their framed counterparts, they will last much longer and look far better. They also increase your home's resale potential, meaning that you could make a long-term investment in your bathroom.
In Conclusion
Upgrading your bathroom is a challenging thing to do. However, if you are looking for a modern, luxurious look that will last for years and boost the resale value of your home, then frameless glass shower enclosures are a great option. Easy cleaning, increased space, and an impressive aesthetic make it hard to go wrong with this choice.
These are just a few of the reasons to choose them. It is up to you to find out more when you finally decide to obtain them. But remember, working with professionals when installing them in your bathroom is essential.