There is something homely and inviting about a bedroom that has been designed in earth tone colors. When you think of earth tones you might think of browns, tans, warm grays, greens, oranges, and reds and you would be right. They're all part of the earth color scheme. Now throw in a couple of plants (In this case A LOT of plants) and you have the perfect earthy, plant-filled oasis to lull you to sleep night after night.
Muddy shades, including chocolate browns, moss greens, taupes, and murky mustards, are soothing, subdued hues that tend to be quite versatile. And we all know that house plants have been proven to have a host of benefits for your mental and physical health. Drawing inspiration from the outdoors never fails to make interiors feel warm and cozy.
So If you're ready to experiment with earth tones and plants in your bedroom then stick around! I've compiled some gorgeous earthy bedroom decor ideas for you to try. Plus some decor finds to achieve the look.
15 Earthy Bedroom Decor Ideas To Steal!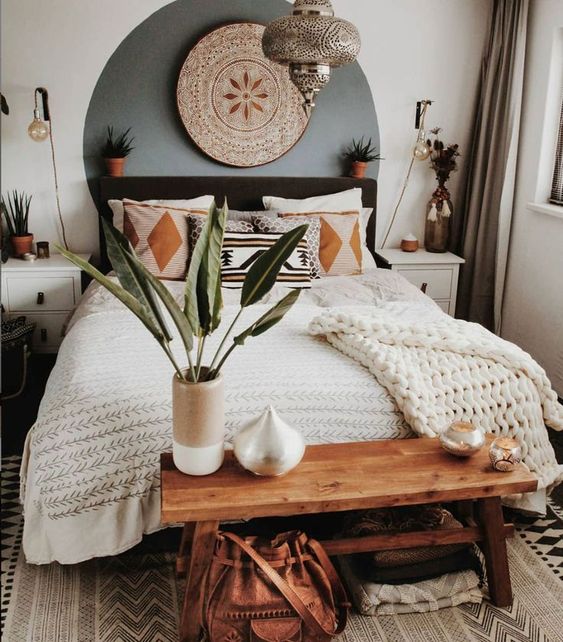 Shop More Earthy, Artisan Decor Finds From Citizenry:
Pillows | Woven Baskets | Furniture | Rugs | Bedding Sets | Wall Art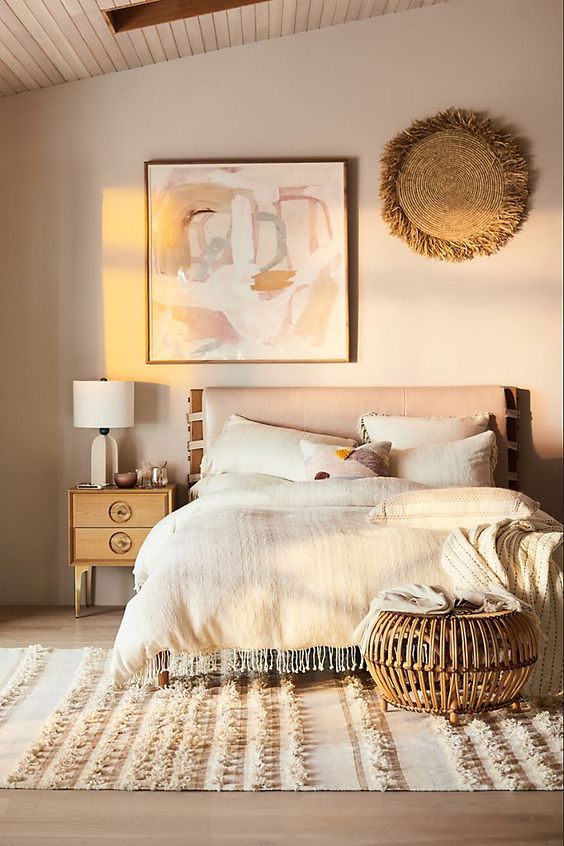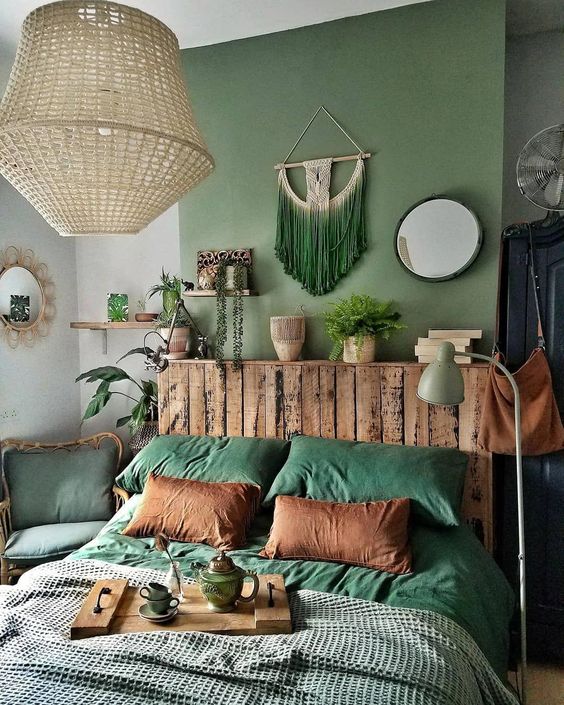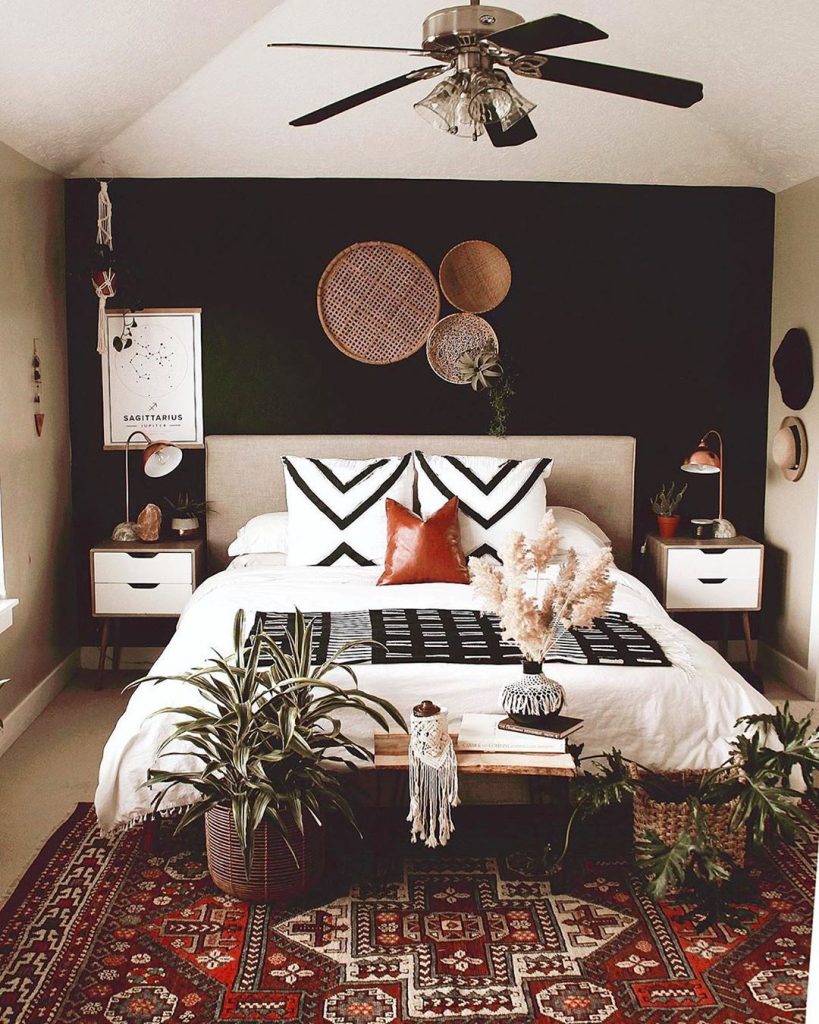 You May Also Like: