Shop Easy, Large Indoor Plants For Your Apartment
Why not adopt a plant baby this year?! If you're looking for a lush and large plant for your home Bloomscape has a beautiful collection of easy, large indoor plants for apartments. Most of these plants are beginner-friendly and perfect for apartment dwellers (lots of low-light plant options!). They also offer pet-friendly plants to keep your furry friends safe. Not to mention a ton of resources and guides for newbies!
If you're like me and you love those tall, spindly, tree-like indoor plants, I've put together a few favorites from Bloomscape's collection. As well as some smaller hard-to-kill, plants for beginners.
It's time to ditch the plastic plants and Come join the REAL-plant family. Improve the air quality in your home and add life to your decor this year. You won't regret it!
Here are 8 easy, large indoor plants for apartments. Plus some smaller indoor plant picks.
**This page may contain affiliate links. If you purchase something through these links, I may receive a small commission at no extra cost to you. See the full disclosure here. **
Large & Lush Indoor Plants You'll Love!
Chinese Fan Palm
Tropical with large, fanning leaves.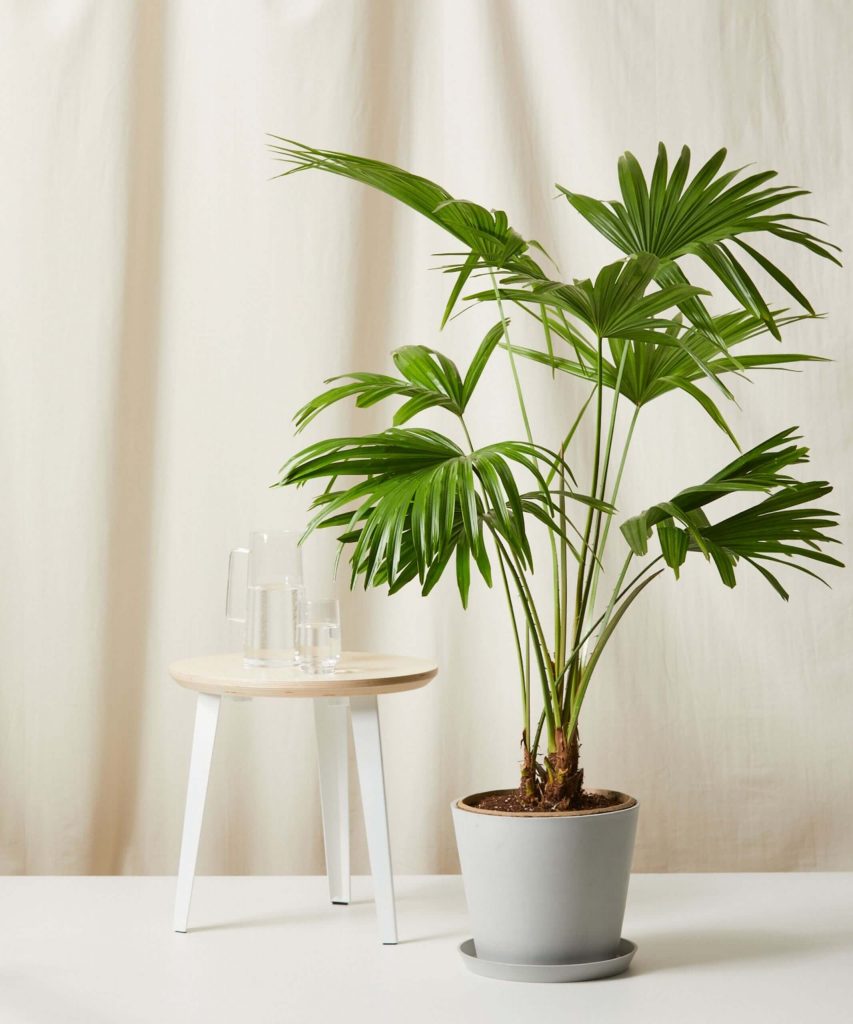 PRICE: $195 SHOP HERE!
Dracaena Dorado
Whimsical and low-maintenance, with long, dark green and yellow striped leaves atop sturdy canes. Also known as the Mass Cane Plant.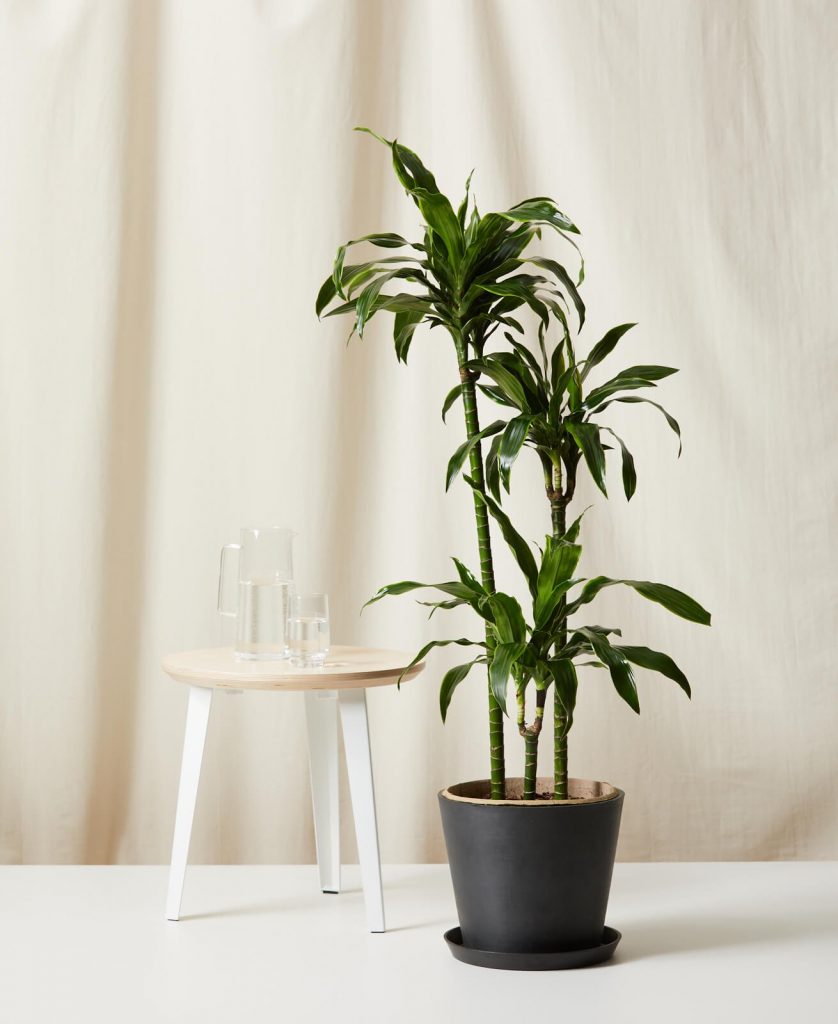 PRICE: $195 SHOP HERE!
Money Tree
While it won't produce actual cash (bummer!), the Money Tree is easy and graceful, with large leaves and a braided trunk.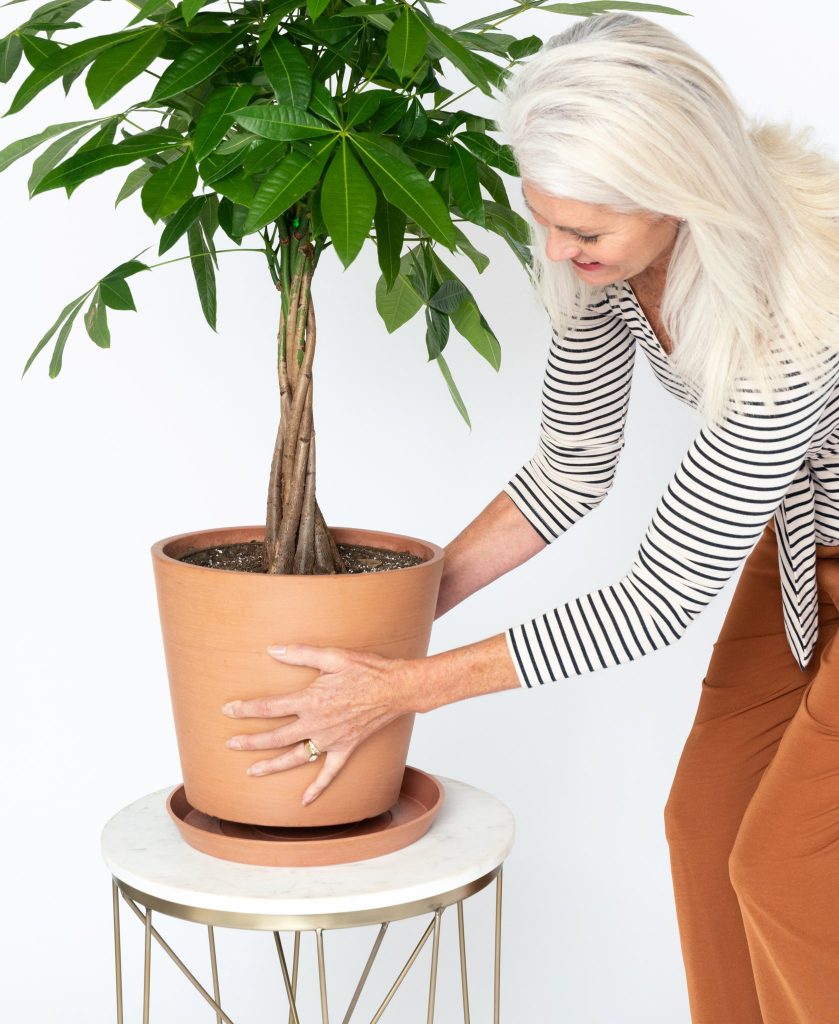 PRICE: $150. SHOP HERE!
Monstera
Lively and wild with large, tropical leaves. Also known as the Swiss Cheese Plant.
PRICE: $150 SHOP HERE!
Bamboo Palm
Lush and dramatic, with dark green fronds.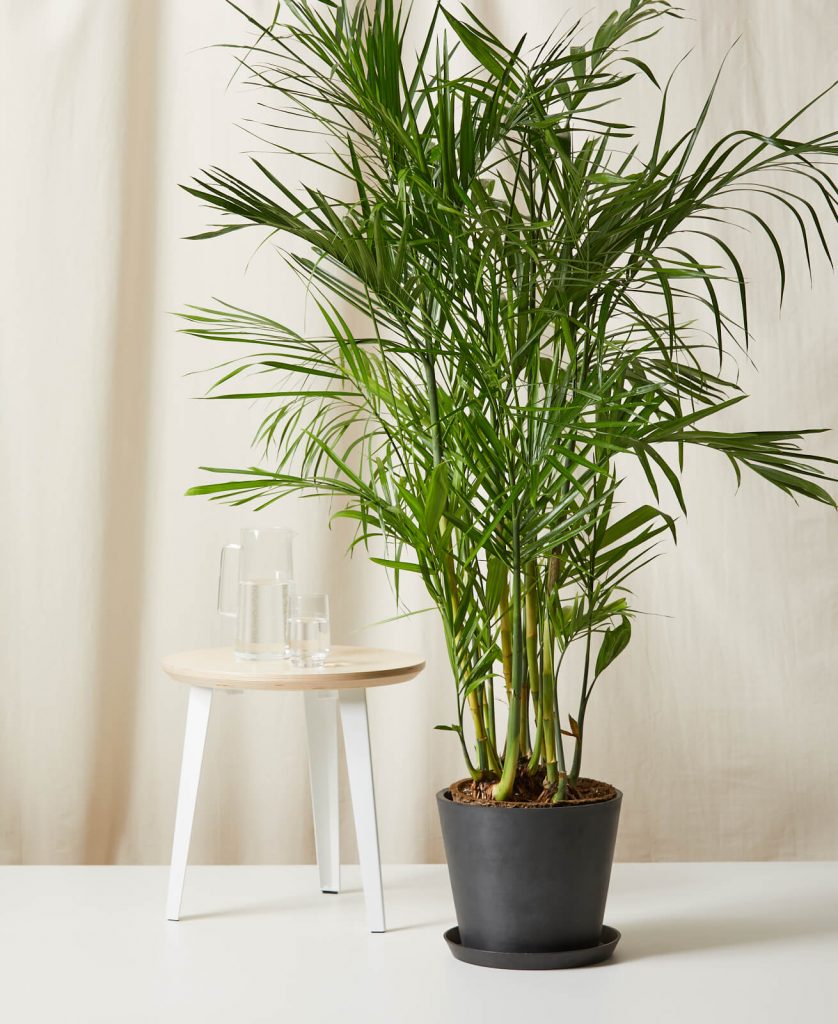 PRICE: $195 SHOP HERE!
Related
Fiddle Leaf Fig
Tall, sculptural, and dramatic. This plant will flourish in the right conditions.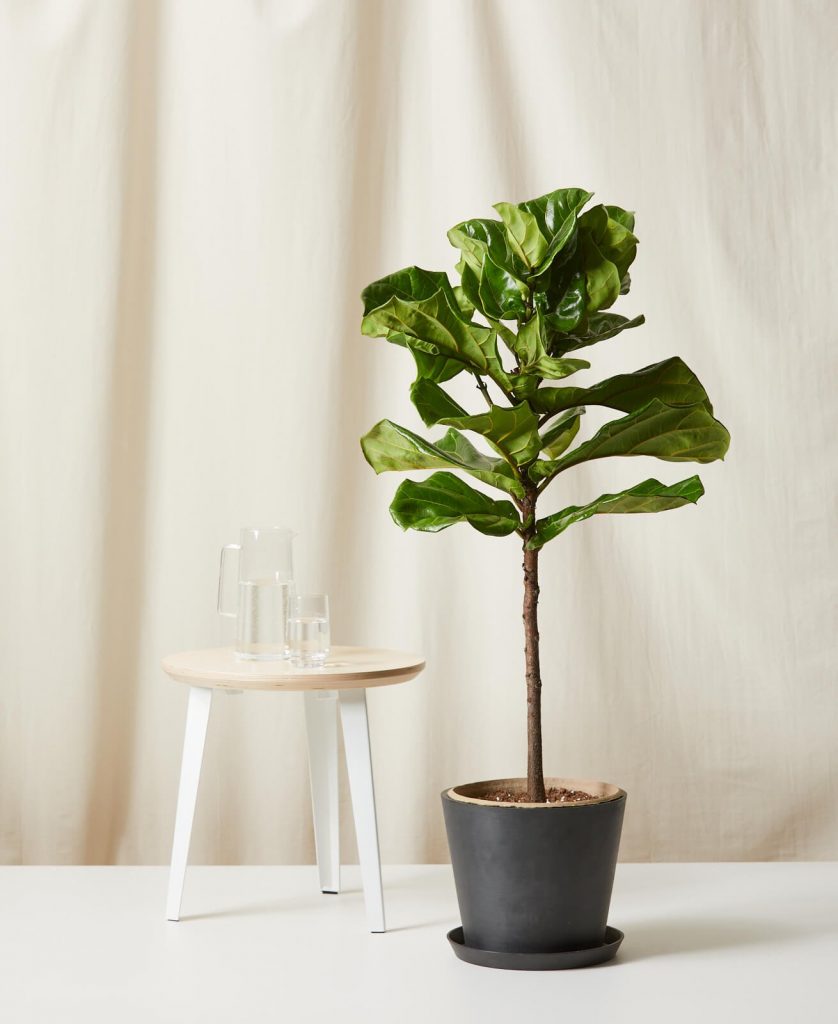 PRICE: $195 SHOP HERE!
Dracaena Marginata Open Weave
Fun and delicate, with woven stems and spiky, upright leaves. Also known as the Madagascar Dragon Tree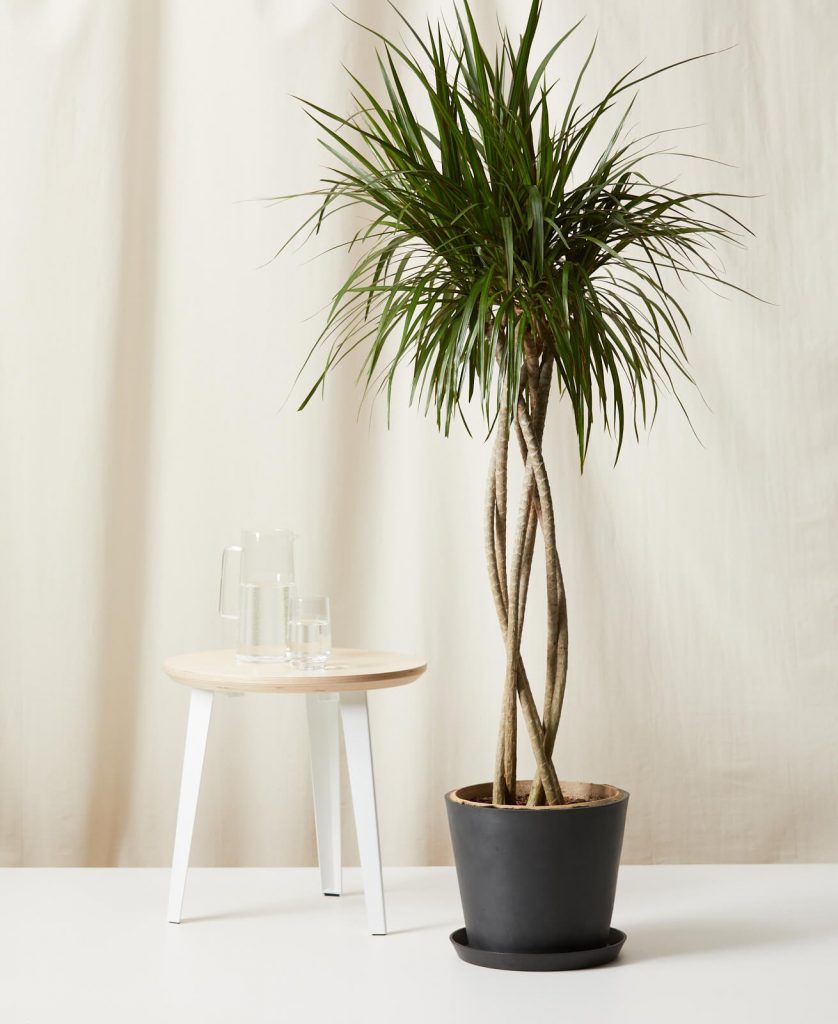 PRICE: $195 SHOP HERE!
Small, Low-Maintenance Indoor Plants for Beginners.
Start small and save big with Bloomscape's Plant Bundles (3 small plants starting at $65). These collections include the Pothos, trailing plant collection (Perfect for decorating shelves and my personal favorite!).
Here are a few small, starter plants: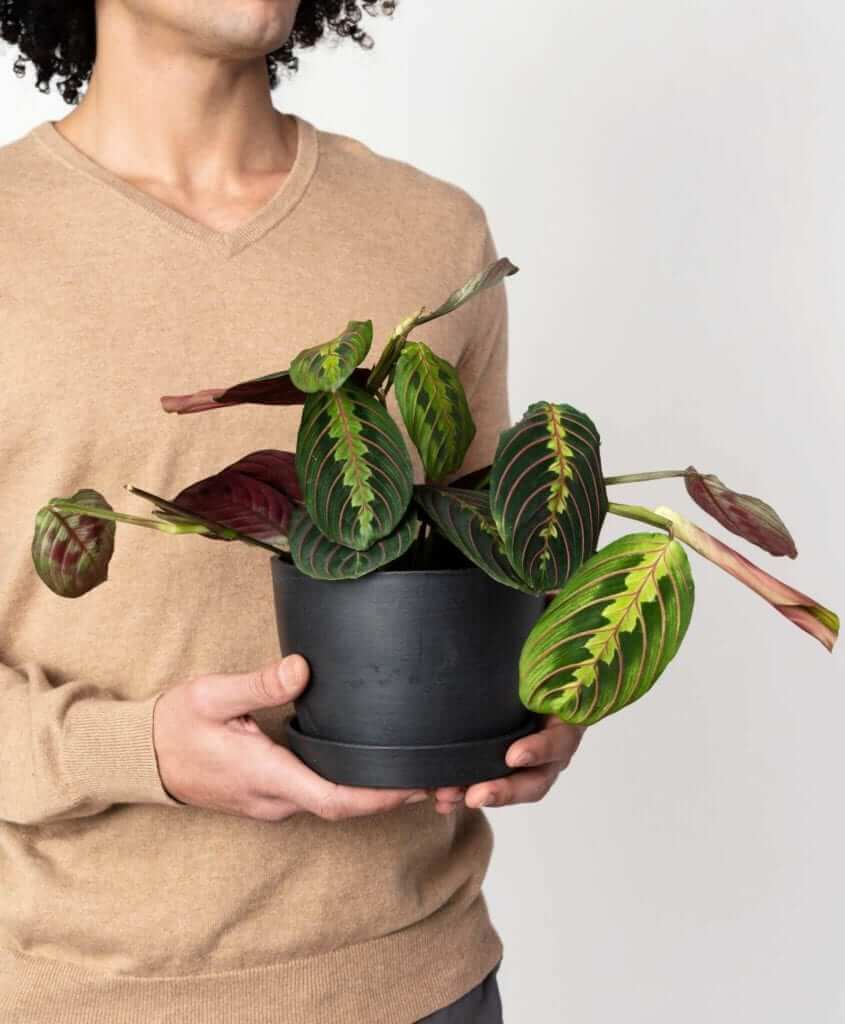 Red Prayer Plant.
$35
Philodendron Heartleaf
$35
See More Small Indoor Plants HERE From Bloomscape!
---
You May Also Like:
PIN IT FOR LATER!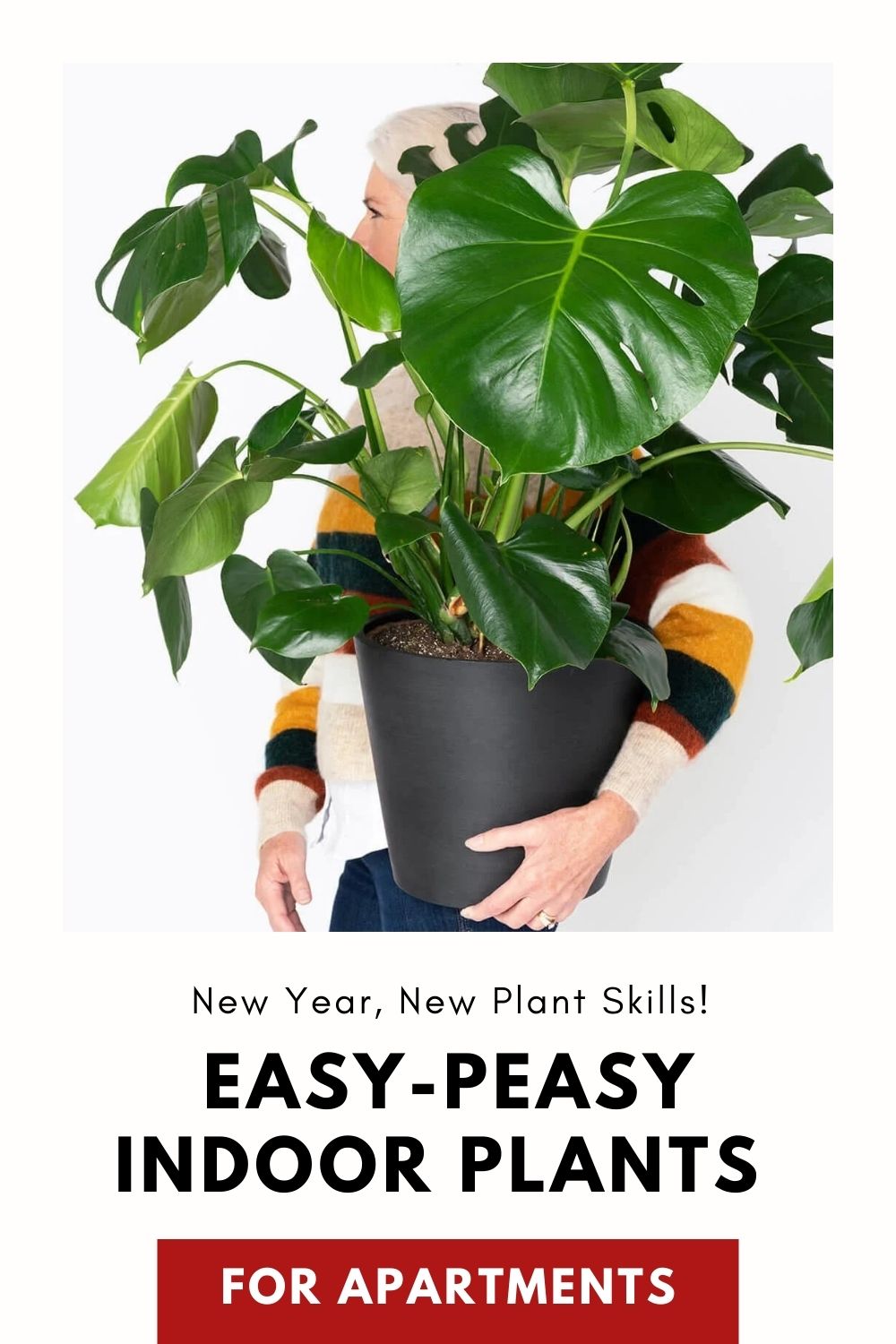 ---