Essential Budgeting Tips For Building A Deck 
So, you've decided that your home deserves a deck to enhance the outdoor space. The only problem is you don't want to blow your budget on overpriced wood or contracting services. The key to saving money when building a deck is to think carefully about what you actually need. Many homeowners go over the top with their deck designs, spending more than they thought they would have.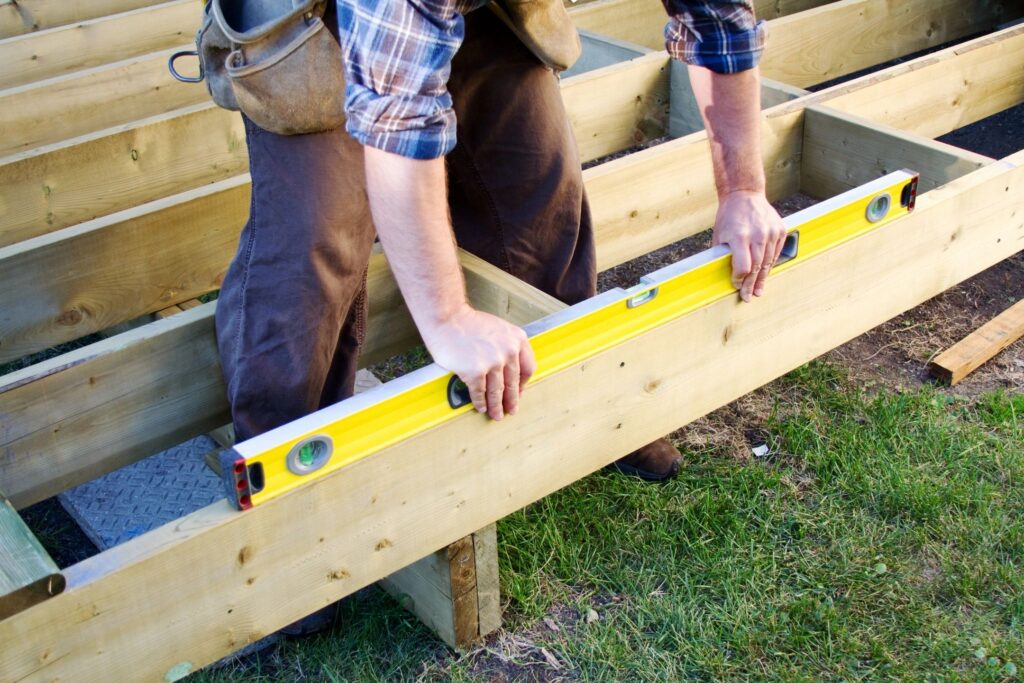 If you're looking to keep to your budget when building a deck, here are some tips to follow:
Scale Down, Not Up
Sure, a wraparound deck or a deck built around a swimming pool sound like brilliant ideas, but those will cost you a good chunk of change. There's nothing wrong with a simple one-level platform deck. The minute you start adding more concepts to your deck design, you'll notice a spike in your costs. It's the same with most projects, whether you want to install a gazebo or build a new fence.
Pre-Existing Deck
You'll also save money installing a one-level deck as you won't have to cut a hole in your home for a new door setup. Most decks lead to a mid-level entrance into the home. You'll likely have to spend more money if you want your deck to be raised off the ground, especially if your home doesn't already have stairs or a deck leading to a mid-level entrance.
However, if the home already has a pre-existing deck, you may want to consider building off its foundation. Many homeowners build off a pre-existing foundation to avoid starting from scratch. You'll also need fewer materials which means more money saved.
DIY
If you're known for being handy, you might consider building the deck yourself. There's nothing wrong with a little DIY. We understand that a DIY project comes with pros and cons, but you'll save considerably more money than you would if you hired professionals for the job. If you think you're capable of tackling a deck build on your own and you're looking to save some money, we suggest giving it a go. There are numerous DIY deck-building guides from reliable sources available for you to follow if needed.
Choose Wood
As attractive as vinyl and composite decking may be, nothing beats a traditional wooden deck. Wood products are typically less expensive than other deck materials, but that doesn't mean it isn't a solid choice. Wood may require some maintenance, but you'll save money in the long run, and you'll be able to easily replace boards when necessary. The Winnipeg decking and fences experts at STAR Building Materials suggest using MoistureShield for a deck with prolonged longevity.
Don't Wait Until Summer
Most homeowners want to take advantage of warmer weather when building their decks, but that's a counterproductive time if you want to save money. Summer is the busiest time for hardware stores. As more and more people want to start building their decks, the demand increases, and so do the prices. If you wait until the fall or spring, you may find cheaper prices on building materials and you may even get a better deal from a contractor than you would when they're at their busiest.
There are various ways to save money when building your own deck. It's paramount to do the proper research and planning before you begin constructing. Follow our tips closely, and you'll find that everyone will be asking how you managed to build a masterful deck on a budget.