How to Build a Great Entertainment Room on the Cheap
If you need a great space where you can have fun with your friends or watch movies with the family, know that you don't have to spend an arm and a leg to get one. All you have to do is be creative and open-minded about your decoration options. If you're willing to make compromises and know a few basic decoration principles on top of that, then you could stretch your money and get something pretty decent. Let's take a look at how you can build a great entertainment room for less.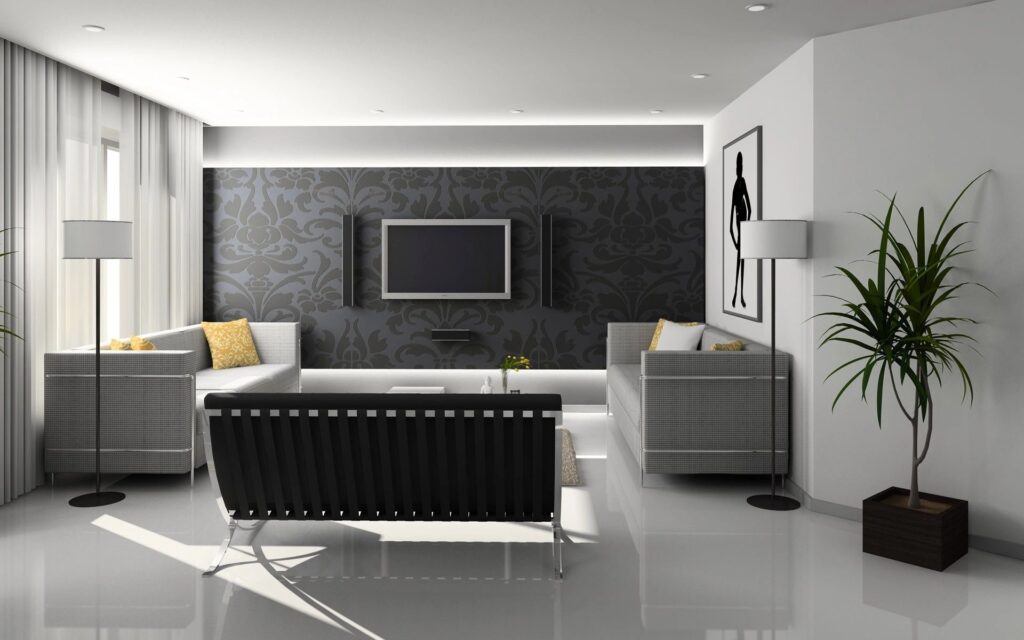 Start with your Main Focal Point
Everything will center around the TV or your main monitor, so you have to get this part right first. It all starts with getting the right TV unit.
You could get a stylish cabinet with LED light for well under £90, and this piece alone can set the tone for the whole room if you use the right paint and accessories to decorate around it. You could use a mix of lighting fixtures, wall art, and greenery with a beautiful carpet to anchor the monitor and create a stunning focal point to build around.
Go Light with the Furniture
The furniture is where you're going to have to make the most out of your money. One suggestion would be to go as light as possible with your seating and get an affordable three-seater and maybe a rocking gaming chair or bean bag in case you need additional seating.
All you need next is a coffee table from Vidaxl and a few side tables to hold drinks, gaming accessories, or whatever else you need on hand. If you have money and space for it, you could add a floating bar table with a few stalls or an additional seating area with a small table and a few chairs.
Get Creative with the Paint
Paint is really what will allow you to get that Pinterest look without spending much, so try to be creative and look at different ideas. Look at things like stripes, decals, gradients, and all the ideas you wanted to try but were afraid to in other rooms. You can also play with wallpaper in certain areas. You could use wallpaper for the ceiling only, for instance, or to accentuate the monitor area.
Upgrade Your Floors
Flooring is one of the most important parts when building a nice-looking entertainment room. If the room you're transforming has bad floors, you may need to do something about them.
Resurfacing the floors could be an option, but you could go for new laminate floors instead or luxury vinyl tile. Both of these materials will give you great results for a fraction of what you'd have to pay for hardwood floors, so look into them there if you've never considered them before.
These tips will allow you to build a magazine-worthy entertainment room on a budget. If you use your imagination, keep things simple, and know where to shop, you might be surprised by how affordable the whole project could be.