How to Use Exterior Lighting Around Your Home
Lighting is one of the most crucial elements of external decor. It not only provides a layer of security around your home, but it also adds to the overall aesthetic of the space. With exterior lights, you can create a unique atmosphere that enhances and accents your outer décor.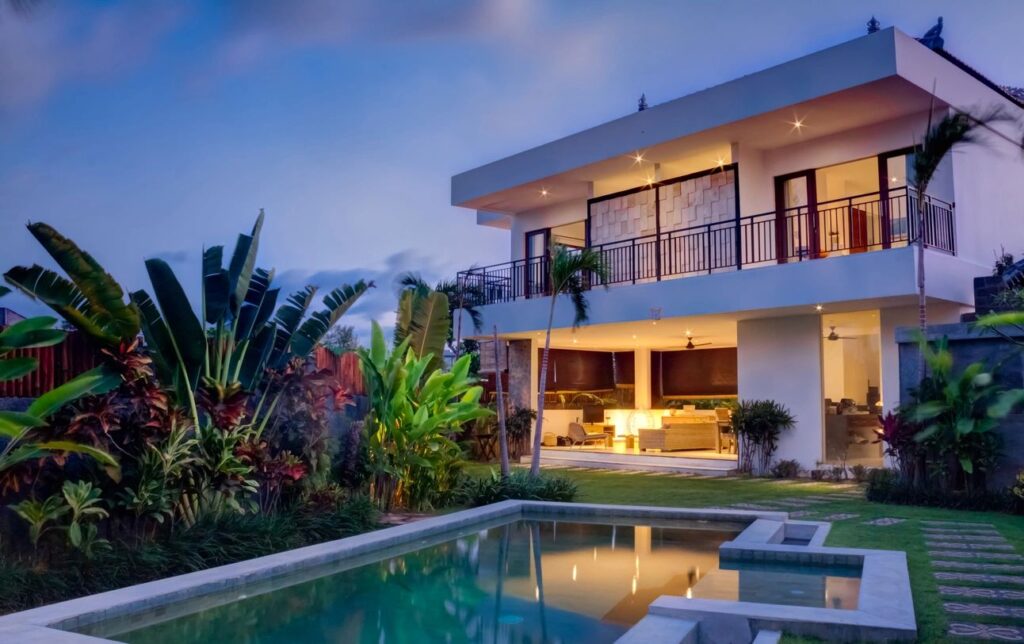 There are many different options, and deciding what lighting is best for your home can take time. In this blog post, we will share some tips on how to use exterior lighting around your home.
#1. Position outdoor lighting to create ambiance.
You can highlight your home's visual elements and add a little drama to the exterior with lighting. This will give your home a unique look that will create an inviting atmosphere. Whether you're thinking about homely or luxurious lighting, you should strategically place the lights to create a comfortable and inviting atmosphere.
How to:
When selecting outdoor lighting, think about how the lights will look when they are on. You want to position the lights in strategic locations that will draw attention to certain features of your home or garden. Also, consider the type of feel you are going for and choose the lighting that fits this design scheme. Lighting fixtures such as wall sconces and flush mount lights are great for creating an ambient outer atmosphere.
Suppose you need help figuring out where to start, Blingle! can help you find lighting that's perfect for your outdoors. They can also advise you on where to place lighting strategically to create the best effect.
#2. Highlight key exterior features
If you're thinking about exterior lighting, you should consider how to enhance certain outermost parts of your home. You could use lights to highlight landscaping and architectural features. With outdoor lighting, you can bring out the best elements of your home and make it more dramatic.
How to:
The first thing you need to consider is how lighting will draw attention to certain outdoor elements of your home. You could use outdoor wall sconces or LED strips to highlight pathways and staircases. They will provide the right light to draw attention to external features and create a dramatic atmosphere.
You should also consider using lighting fixtures such as downlights to highlight the exterior features of your home. This type of light is perfect for highlighting outdoor landscaping elements and architectural details.
#3. Utilize exterior lighting to enhance safety and security
Not only can exterior lighting improve the look of your outdoor design, but it can also provide a layer of protection to your home. Lighting can make it harder for potential intruders to break into your home and make outdoor areas more visible at night.
How to:
When selecting exterior lighting around your home, think about what type of safety and security you want to get from it. You can choose lights that are motion-sensor-activated or motion-activated outdoor flood lights. These types of lights can deter potential intruders from coming onto your property.
You could also use post lights to create a path of light that guides people from the outer entrance to your home. This will ensure that pathways are well-lit, making walking outside your home more accessible.
#4. Balance outdoor lighting to create a cohesive exterior look
When it comes to exterior lighting, you want to ensure that all the lights are balanced and complement each other. By doing this, you can ensure that the lighting is just right—not too bright or dark—and that your exterior design is unified.
How to:
It's crucial to think about the placement of these outdoor lights. Be sure to choose the type of lights that are evenly distributed around your outer space. Putting wall lights, post lights, and LED strips in strategic locations will create a balanced lighting look.
Also, try to use lights in the same color or finish for a unified outer look. This will ensure that all lights work together to create a stunning and cohesive external design. When you have a coordinated outdoor lighting design, your home will stand out and look more inviting.
Overall, lighting is one of the essential elements of the exterior. With outdoor lighting, you can create a beautiful and inviting outer space that is safe and secure. By following these tips on how to use exterior lighting around your home, you will be able to create an outdoor design that looks stunning and complements your style.