Quick Tips For Hosting A Dinner Party In A Small Apartment
You shouldn't have to give up entertaining just because you live in a small apartment. In fact, entertaining in small spaces can be wonderfully intimate and cozy. All it takes is a few smart choices and a little creativity.  Here are 8 important tips for hosting the perfect dinner party in your small apartment.
Tips For Host A Dinner Party In A Small Apartment?
Keep Guest List Short
For obvious reasons. Before deciding on your guests, a good rule of thumb is to first determine how much seating you already have and how much extra you can accommodate. Don't overdo it though. Guests should have enough space to move about freely without feeling cramped.
Plan Your Menu Carefully
If you have a small living space, chances are you also have a small kitchen. There might be enough space to make a chicken alfredo but not enough space to serve a five-course meal. Prep food ahead of time and keep it simple and quick. Easy recipes like finger foods for appetizers and a hearty entree of pasta and salad is a good start.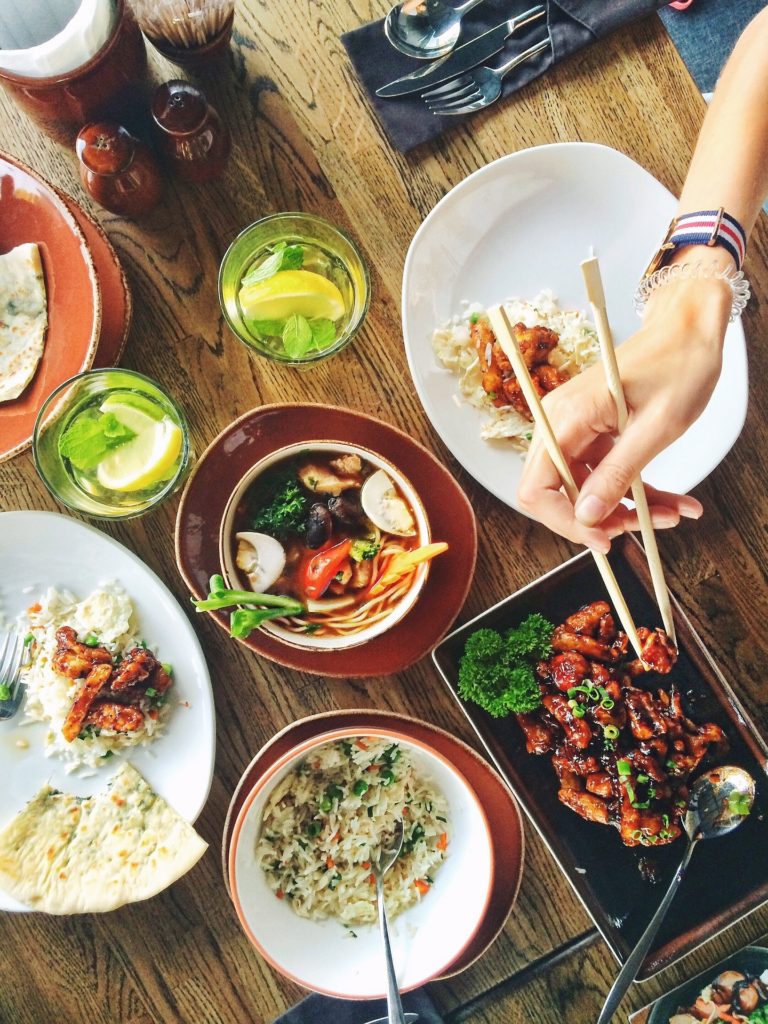 Remember, your guests are there to see and spend time with YOU. So try to avoid cooking something that requires you being in the kitchen for long periods or constantly running in and out of the kitchen.
Additional Tip: Empty dishwasher ahead of time. This way you have a place to stash dishes before it's time to clean up.
Serve Snacks And Appetizers Vertically
Save a ton of table or counter space by using vertical serving trays and food displays. Use these for appetizers, chips & dip, or desserts. Try collapsible food displays (Like These on Amazon) that won't take up too much space when stored. For more space-saving kitchen ideas, these kitchen finds will save you a ton of space!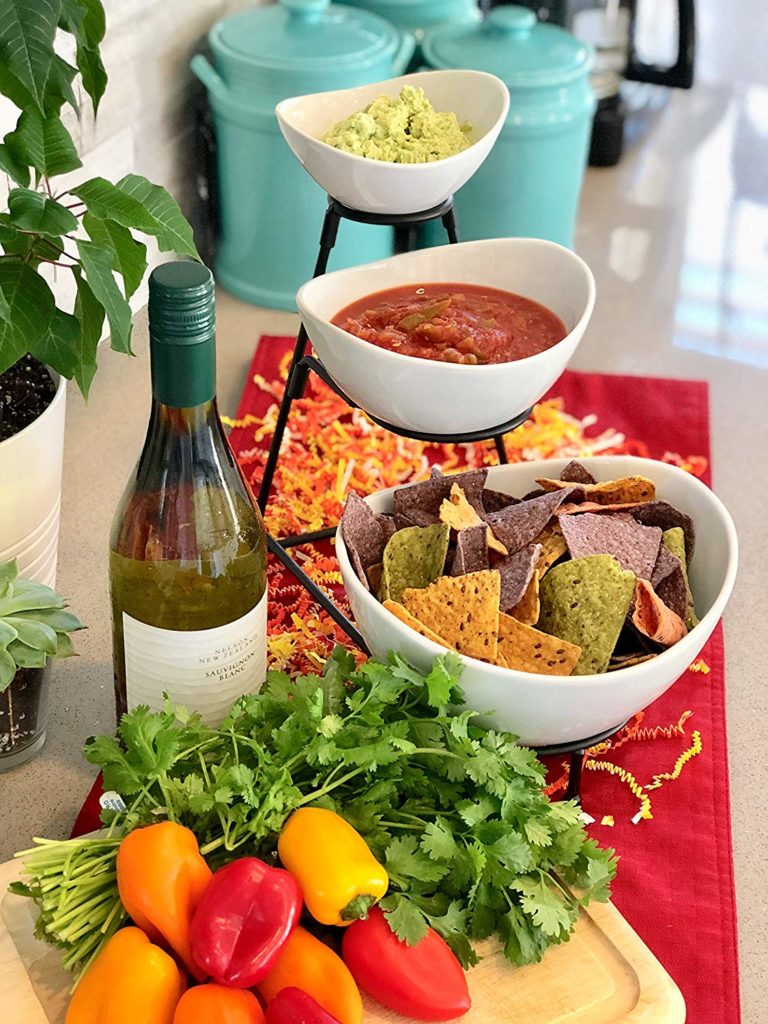 BUY IT: 3 Tier Metal Display Stand Set from Amazon
Adjust The Temperature
When hosting a dinner party in a small apartment, keep in mind that multiple bodies in a small space can generate a lot of heat. FAST. Try turning the thermostat down at least 5 degrees from your normal temperature a few hours before everyone is expected to arrive. It might be a bit chilly at first, but once people start drinking and rubbing elbows the temperature will be just right.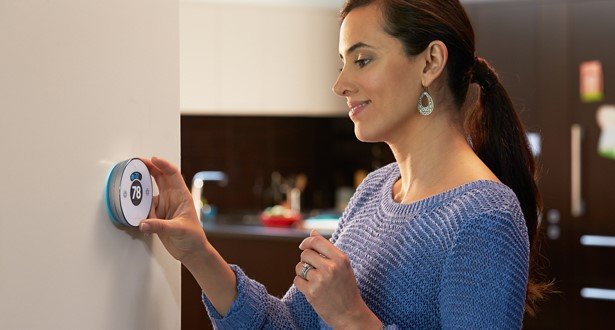 Move Furniture Around
Some rearranging is to be expected when entertaining in a small space. Move your dining or breakfast table into your living room for a more relaxed atmosphere. Relocate your sofa and other non-essential furniture to another room, out of sight.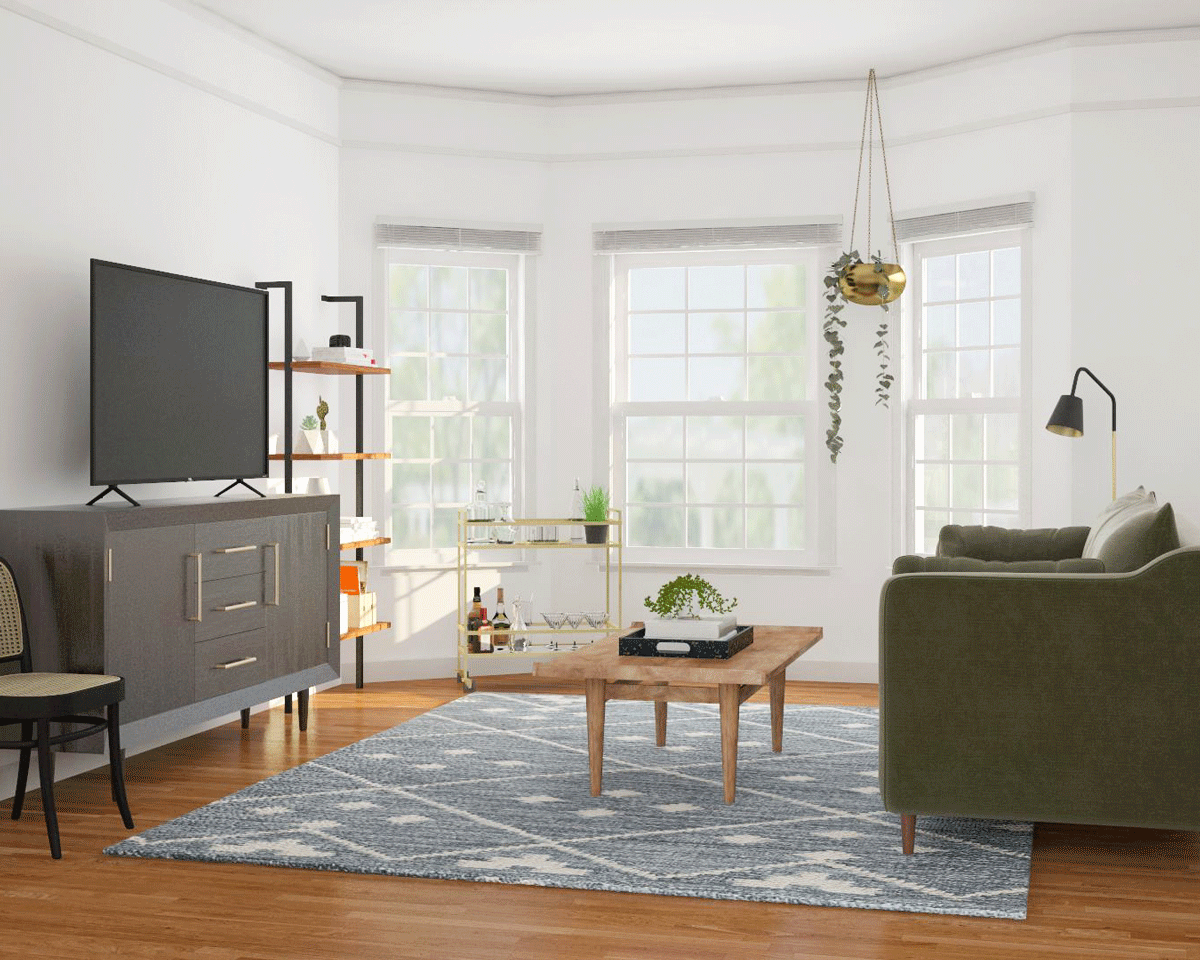 Option 2: If you have limited seating try moving your table into the living room in front of the couch and have guests gather around it, using your sofa as chairs. Note, this only works if your sofa has some height. Low slung sofas would just make this set up awkward.
Option 3: Don't have a dining table? Go for a more casual dinner setting in the living room. Drape a stylish tablecloth over your coffee table and have your guests sit around it on soft floor cushions. It may not be the most comfortable option for a long dinner but if it's just close friends or family it makes for a more intimate setting. There's no pressure for it to be perfect.
Use Every Surface
Hosting a dinner party in a small apartment means you have to improvise and get creative. If you're hosting area is your living room, Don't let the surfaces in that room go to waste.
Use your TV console as a buffet area, bar, or dessert station. Mobile bar/serving carts make great bar stations and they look great too. Found some stylish carts here at Wayfair. If you want to get a little more creative, try clearing a space in your bookcase and use it as an additional bar area.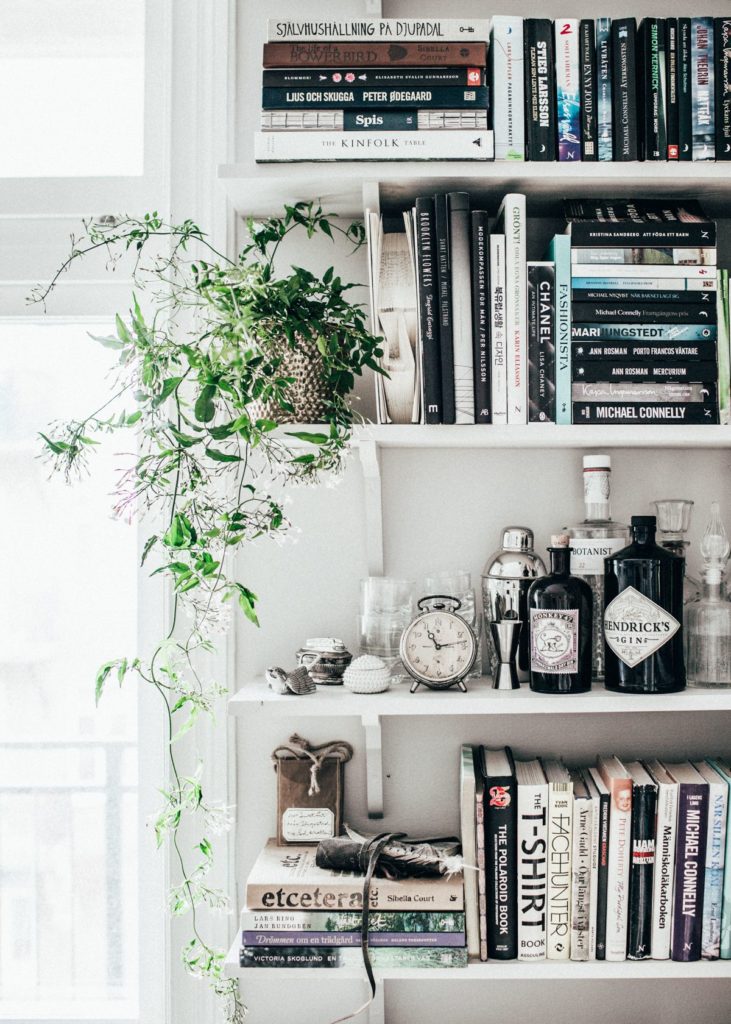 Manage Traffic
When you throw a party, some crowding in the common areas is to be expected. So to help keep the foot traffic flowing smoothly, don't put all the food and drinks in one spot. Use other surfaces in different areas of the common space for drinks, appetizers, and desserts.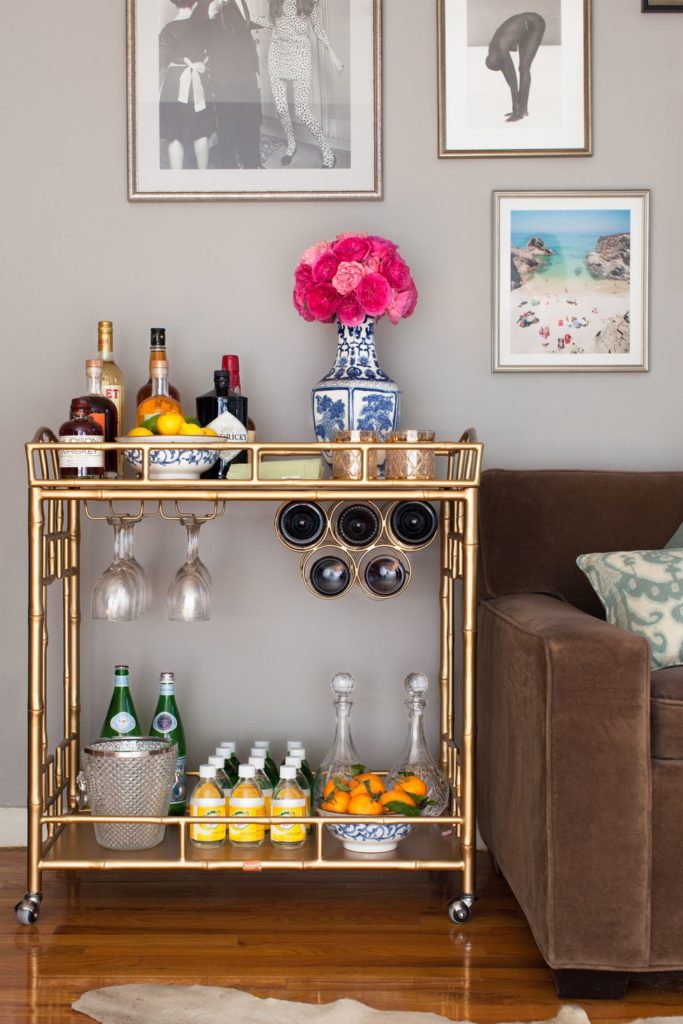 Try This:
Put your bar on a console or bookcase,  your meal on the main table, and the dessert in the kitchen so there's no crowding.
Or This:
Create two drink stations in different areas of the room.  One for wine and one for liquor. Guests can go directly to the station with their desired drink. This will encourage movement and flow, and prevent a bottleneck.
Another Way To Avoid Crowding…
Serve a signature drink or cocktail and serve it in fancy glass pitchers. It's cheaper than having a fully stocked bar and you get to show off your mixology skills! I Found some stylish glass pitchers here on Amazon.
Keep Table Décor Simple
Hosting a dinner party in a small apartment can be a fun opportunity to decorate. However, in a small setting, too much tabletop styling can make the dining space feel cramped, so simplify your table decor. A little goes a long way.
Try a stylish table runner, narrow glassware as vases for fresh flowers, and overhead string lights to cast a flattering glow. You can even use string lights spread across the table for a more ambient effect.
If you don't want to sacrifice table space, try adorning the walls and ceiling with lights or other decoration instead of table surfaces. Stringing lights overhead or on the walls will provides a festive feel while leaving enough room on tables for the more important stuff. The food and the booze!
The Final Tip…
Pour yourself a drink and Have Fun! You've earned it.
PIN THIS FOR LATER!