We love discovering awesome products on the web and curating them just for you. This week we're sharing some cool kitchen products that will help you save a ton of space in your small kitchen. Here are 15 space-saving kitchen products for your tiny kitchen.
1. Branch Glass & Mug Tree
This Branch Glass & Mug Tree from Designer Rug is the perfect way to store coffee mugs you use on a daily basis. It uses vertical space so you won't have to sacrifice counter space!
Get It Here For $15 (Available in White too!)
2. Slim Slide Out Pantry Storage Rack For Narrow Spaces.
This mobile shelving unit can be used in the kitchen or the bathroom. Use anywhere you need extra vertical storage.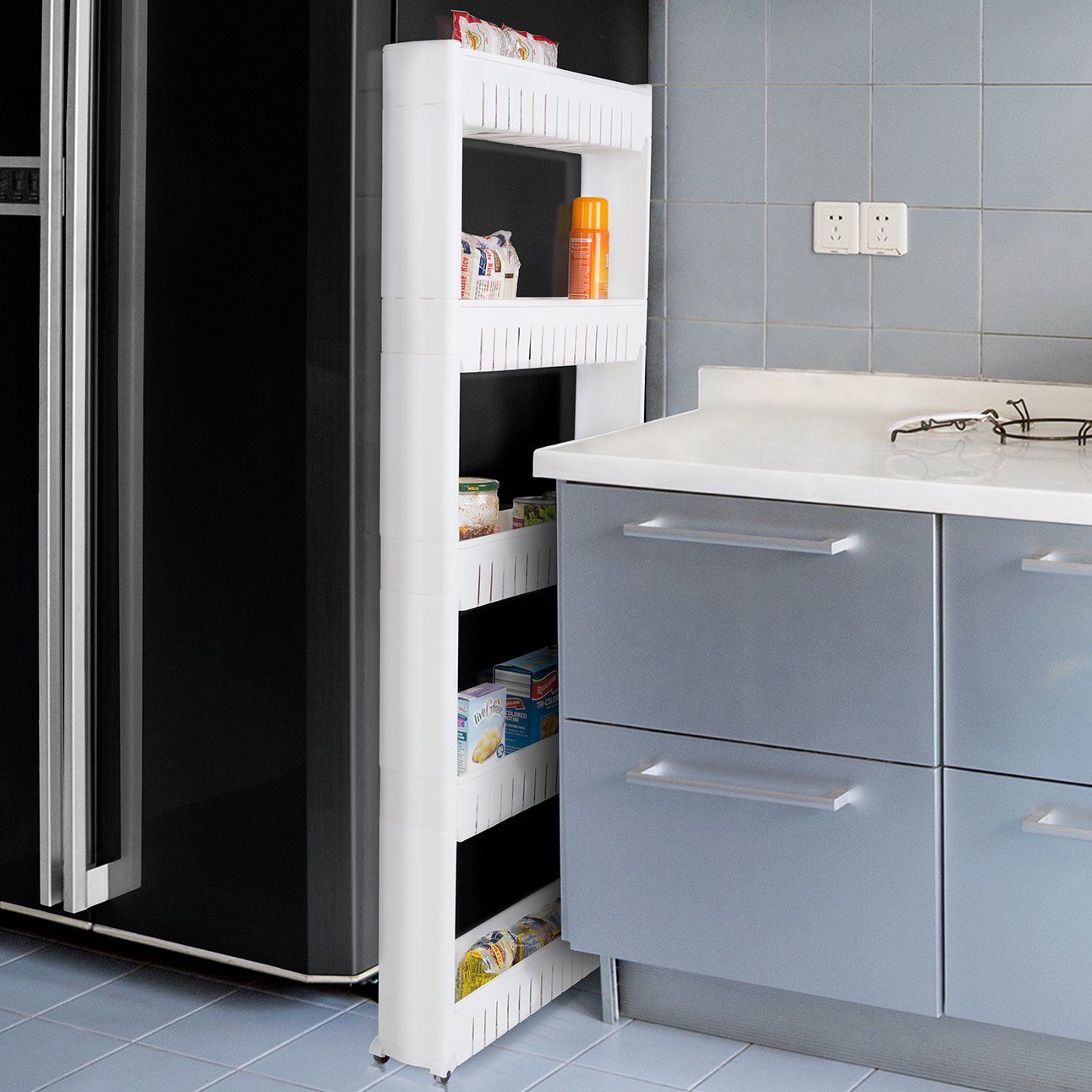 3. Vacuum Food Sealer
Save space in your freezer with NutriChef Vacuum Sealer for food preservation. Ditch the bulky containers and say goodbye to freezer-burned food for good.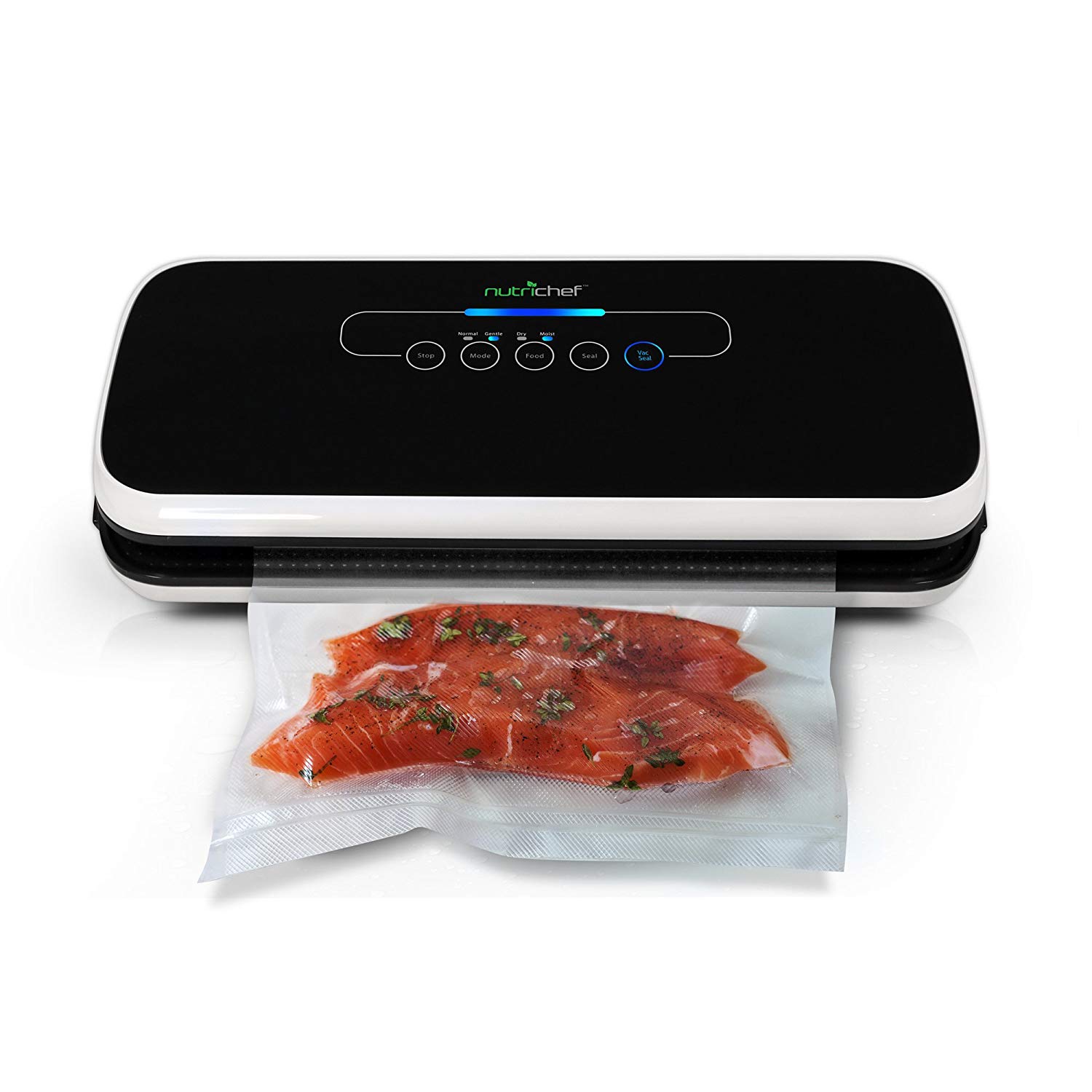 4. Slim Tiered Utility Cart
This 5 Tiered Storage Cart allows you to add more storage to your kitchen without sacrificing space. A multipurpose piece, use it anywhere in the home for maximum storage. You gotta love the power of vertical space!
Also Available in White .
5. Kitchen Counter Storage, Organizer.
For your tea, sugar packets, sweeteners and more. Slim and stacked storage for maximizing counter space. Space-saving kitchen products like these are great because they're so versatile. Use this organizer for storing craft goods or even jewelry. The options are endless.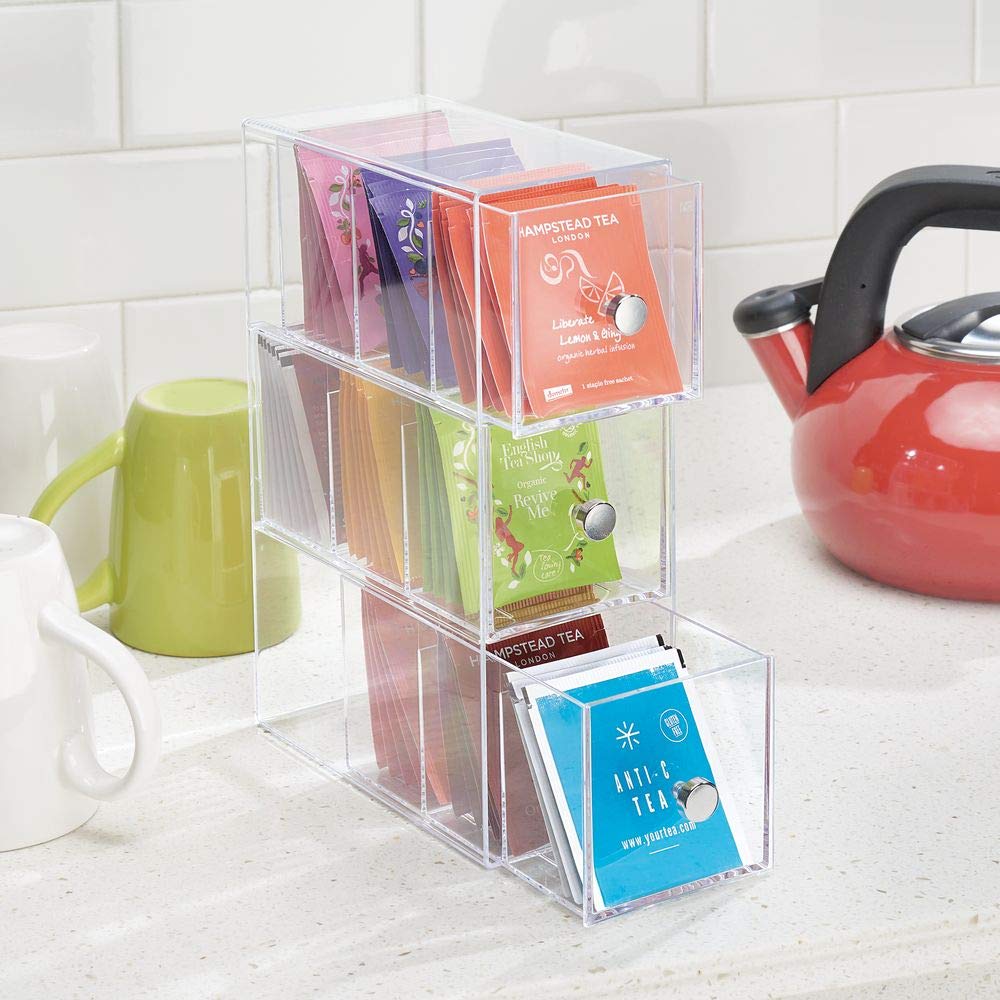 6. Spiral Fruit Basket
Move over bulky fruit bowl! Save counter space and go vertical with this fun spiral fruit basket for all your round fruits.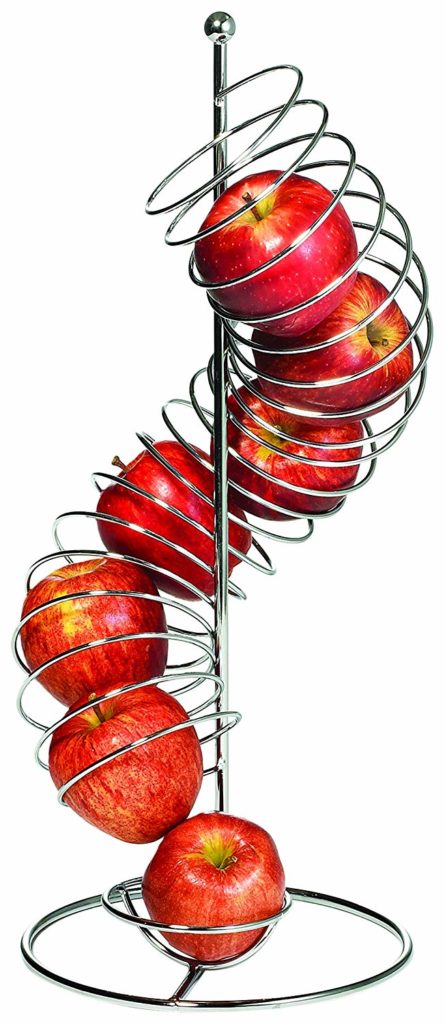 7. Origami Foldable Kitchen Island Cart
Add extra counter space and storage with this mobile kitchen island cart. A great multipurpose piece. Use in the bathroom, or as a bar cart for entertaining.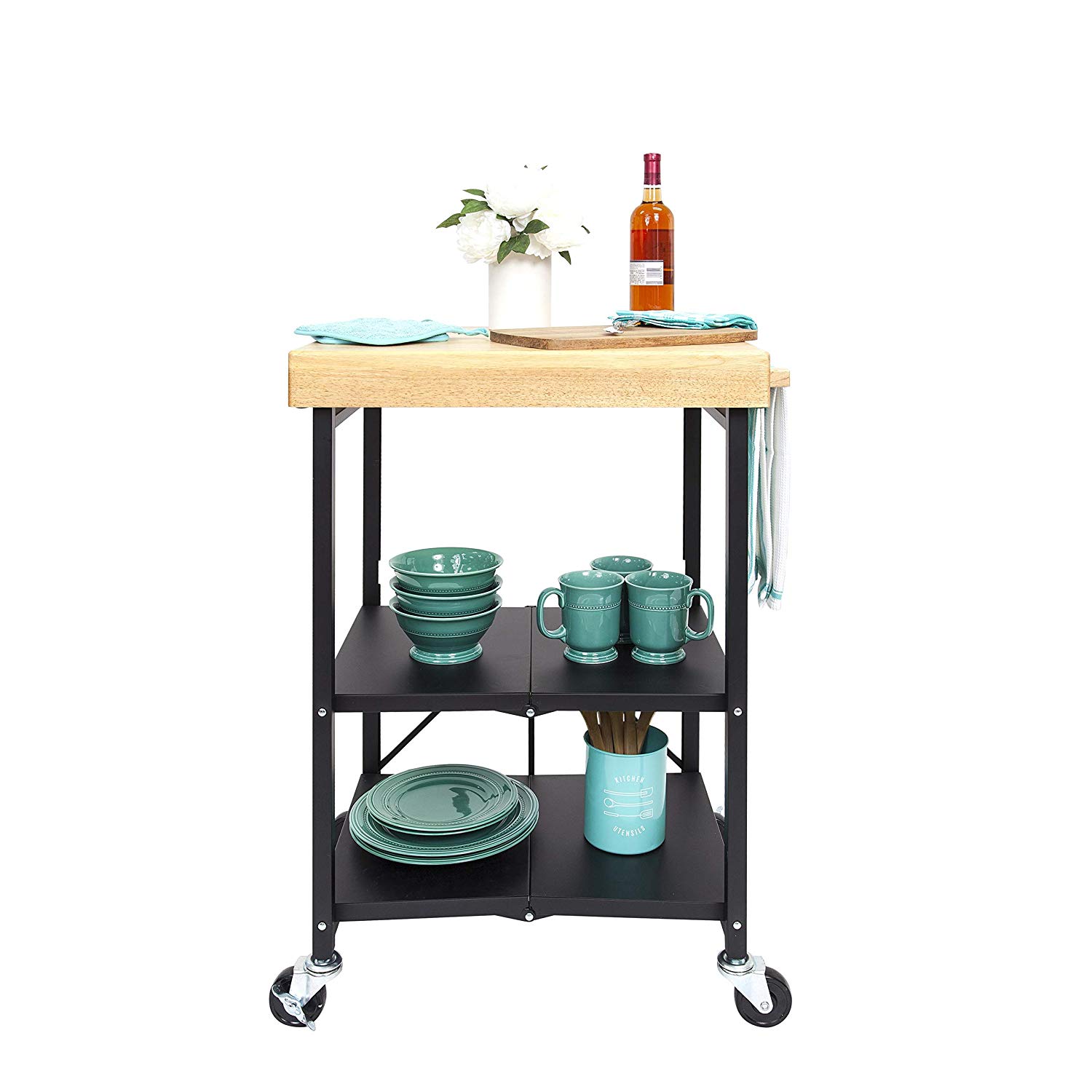 8. Magnetic Storage Shelf & Organizer
Don't let the side of your fridge go unused. Add this magnetic shelf & organizer for extra storage space right where you need it.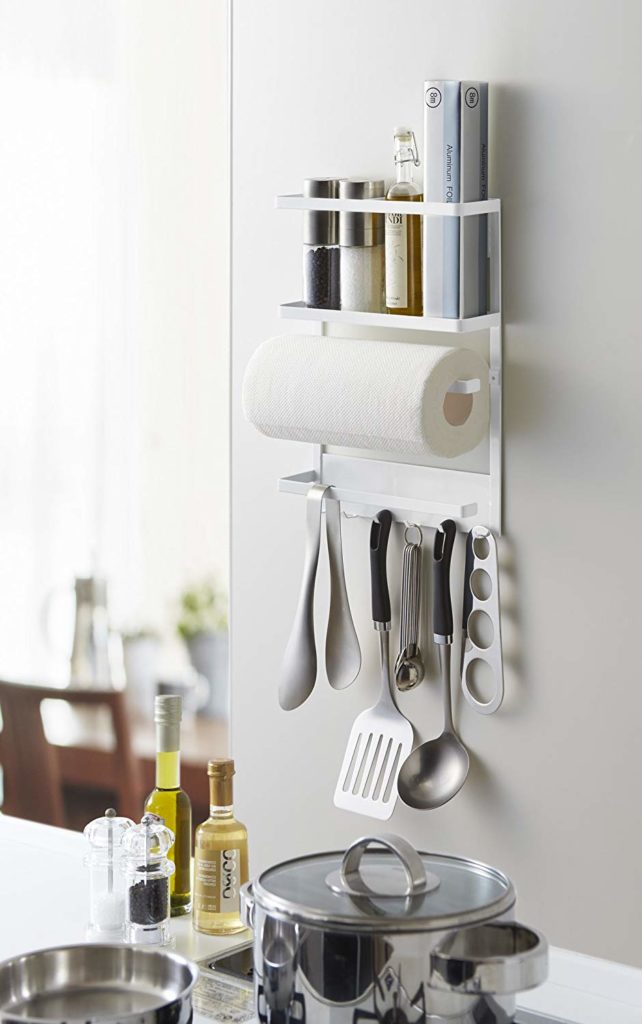 9. Collapsible Silicone Food Containers
This microwave and dishwasher safe food storage containers collapse unto itself when stored away. Saving you space in drawers and cabinets. They travel well too. Take them to work, school or picnics.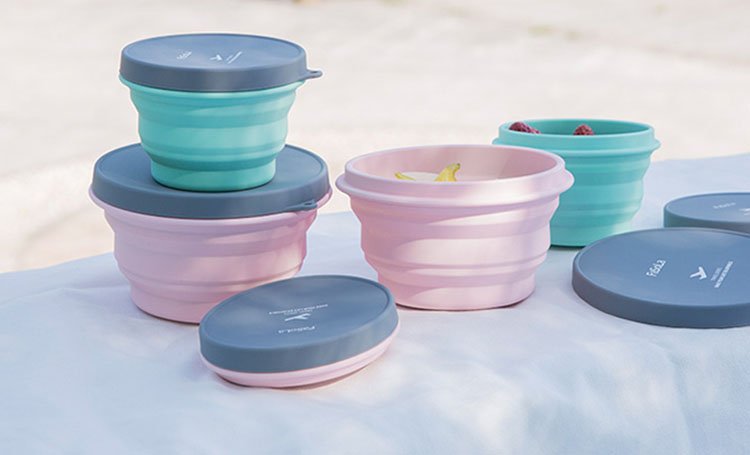 Mumuuu
10. Under Cabinet Wine Glass Rack
Get cleaver with this adjustable wooden hanging wine glass holder. Store your wine glasses under your cabinets to save space and to keep them safe.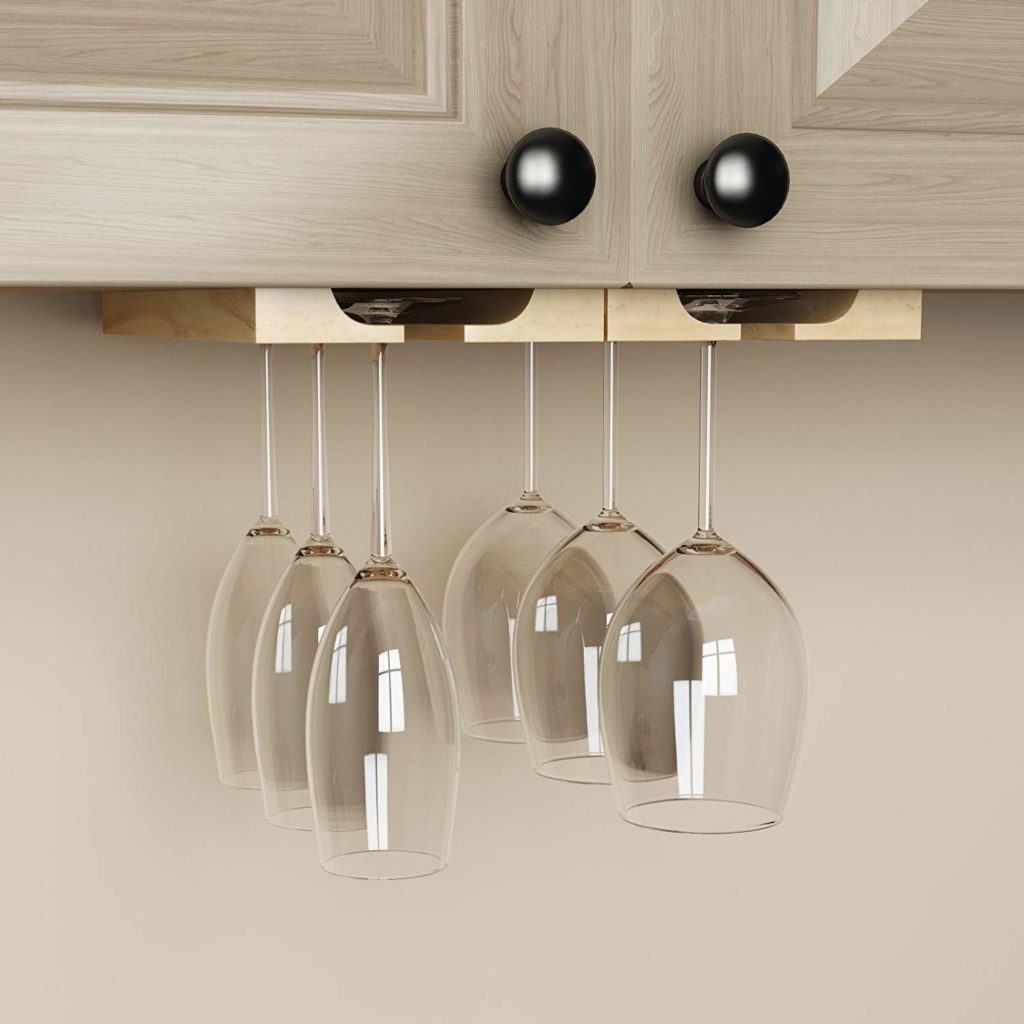 You Mar Also Like:
Pinterest's Most Stylish Kitchen Pegboards!
TREND ALERT: Stunning White & Wood Kitchen Storage & Accessories
7 Clever Kitchen Storage Hacks & Solutions.
Don't Miss The Latest Posts