**This page contains affiliate links. If you buy something through these links, I may earn an affiliate commission at NO extra cost to you. I only recommend products I genuinely love!**
I love discovering awesome products on the web and curating them just for you. This week I'm sharing some cool kitchen products that will help you save a ton of space in your small kitchen. Here are 10 space saving kitchen solutions for small spaces!
10 Space Saving Kitchen Solutions for Small Spaces!
1. Wall-Mounted Mug Rack
This wall-mounted mug rack can be used to store anything that requires a hook. Utensils, small cookware, over holders, and more. You can even style them with your favorite accessories. When working with small kitchens, always try to utilize wall storage, so you won't have to sacrifice counter space!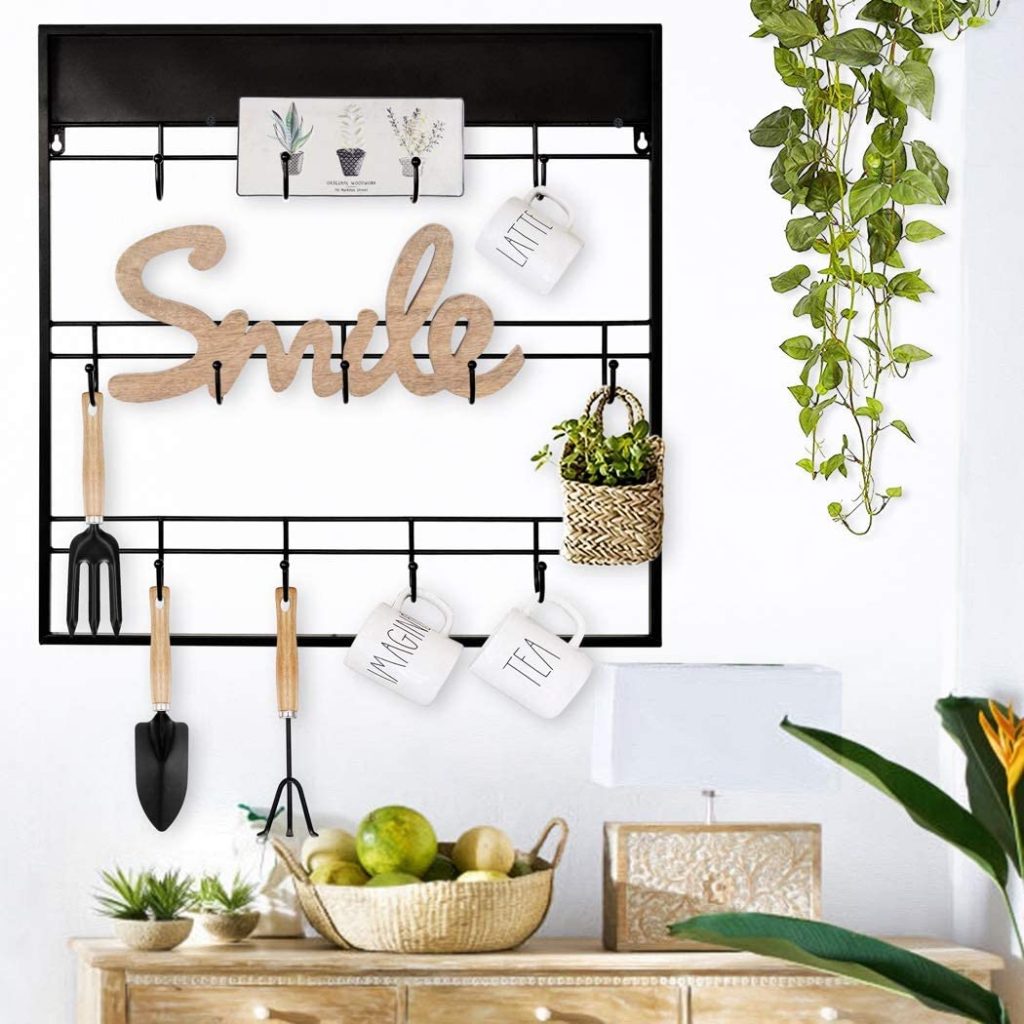 Buy It Here On Amazon
2. Slim Slide Out Pantry Storage Rack For Narrow Spaces.
This 5-Tier Slim Storage cart can be used in the kitchen or bathroom to maximize storage space. It's sturdy and fits neatly in between your refrigerator and counter.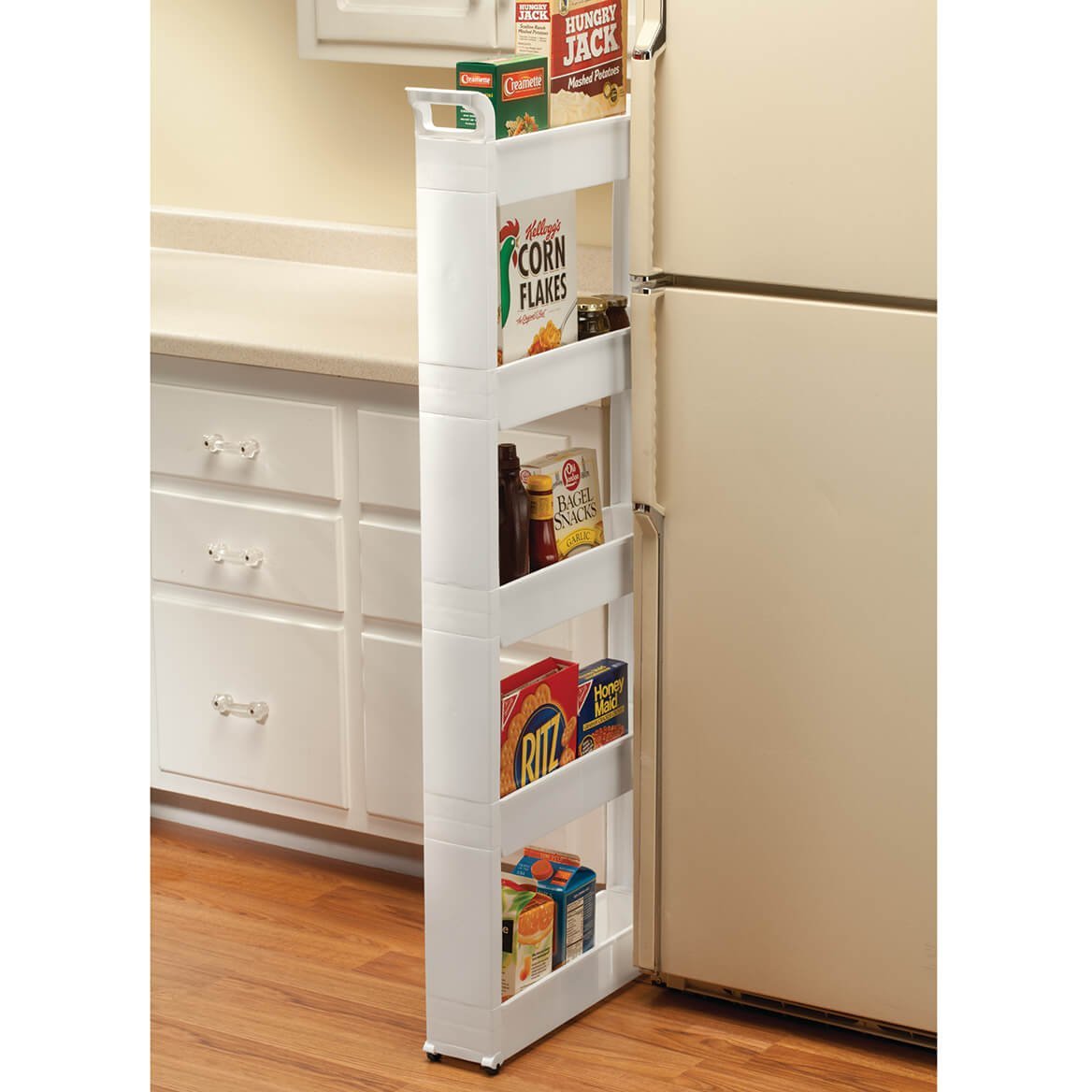 Buy It Here On Amazon
3. Vacuum Food Sealer
Save space in your freezer and preserve frozen foods all at the same time with the NutriChef Vacuum Sealer. You can finally ditch the bulky containers and say goodbye to freezer-burned food for good!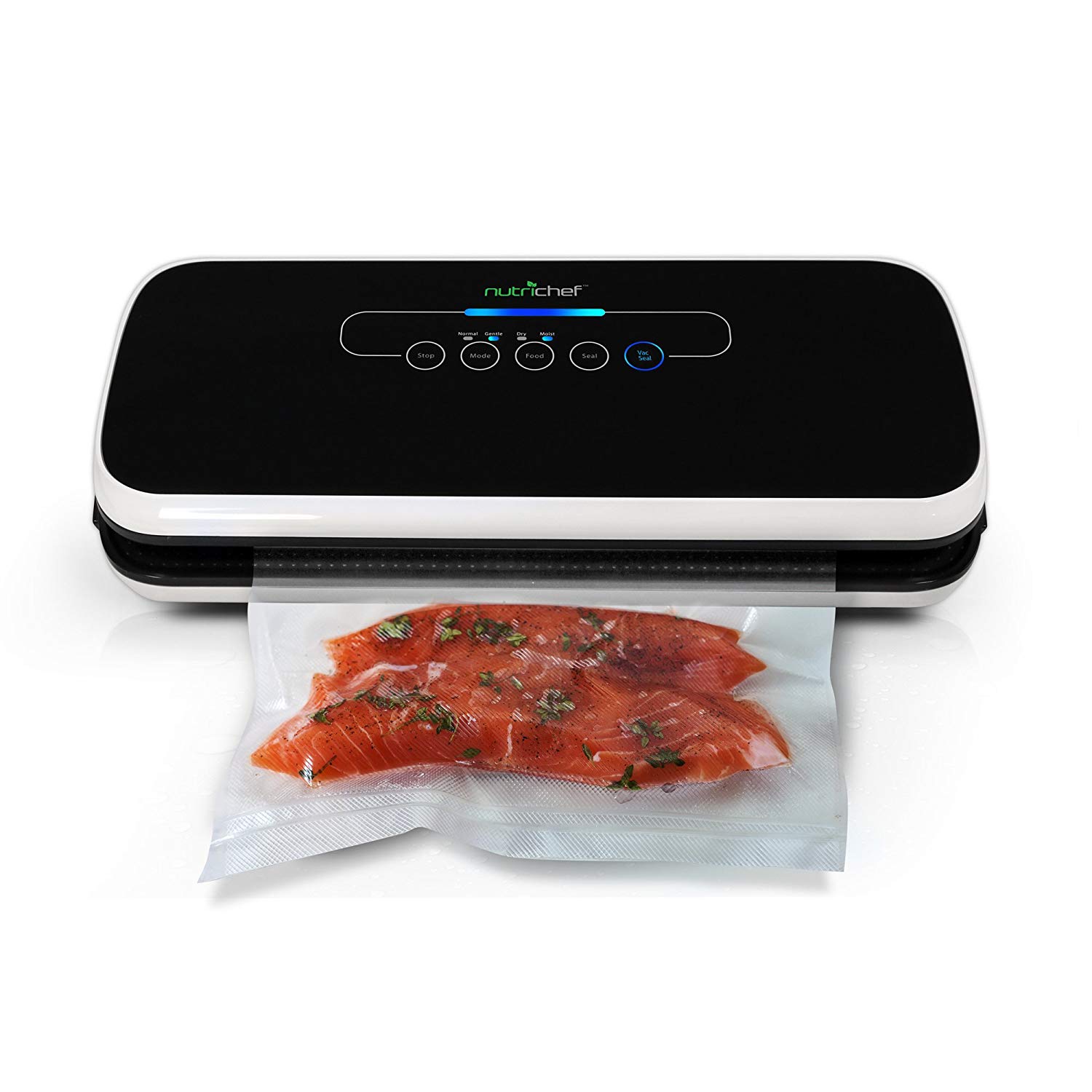 4. Slim Tiered Utility Cart
This 5 Tiered Storage Cart allows you to add more storage to your kitchen without sacrificing space. A multipurpose piece, use it anywhere in the home for maximum storage. You gotta love the power of vertical space!

Also Available in White .
5. Adjustable, Over Sink Dish Drying Rack With Storage!
This 2 Tier Stainless Steel Dish Rack comes packed with extra storage for all your dishes and utensils. It's sturdy and built to last with high-grade stainless steel. The top shelf makes this item both space-saving & space-making! Use the upper shelf to store other kitchen items you use daily. It's sturdy, expandable, so you can adjust it to fit your sink, but be sure to measure your sink area before purchasing.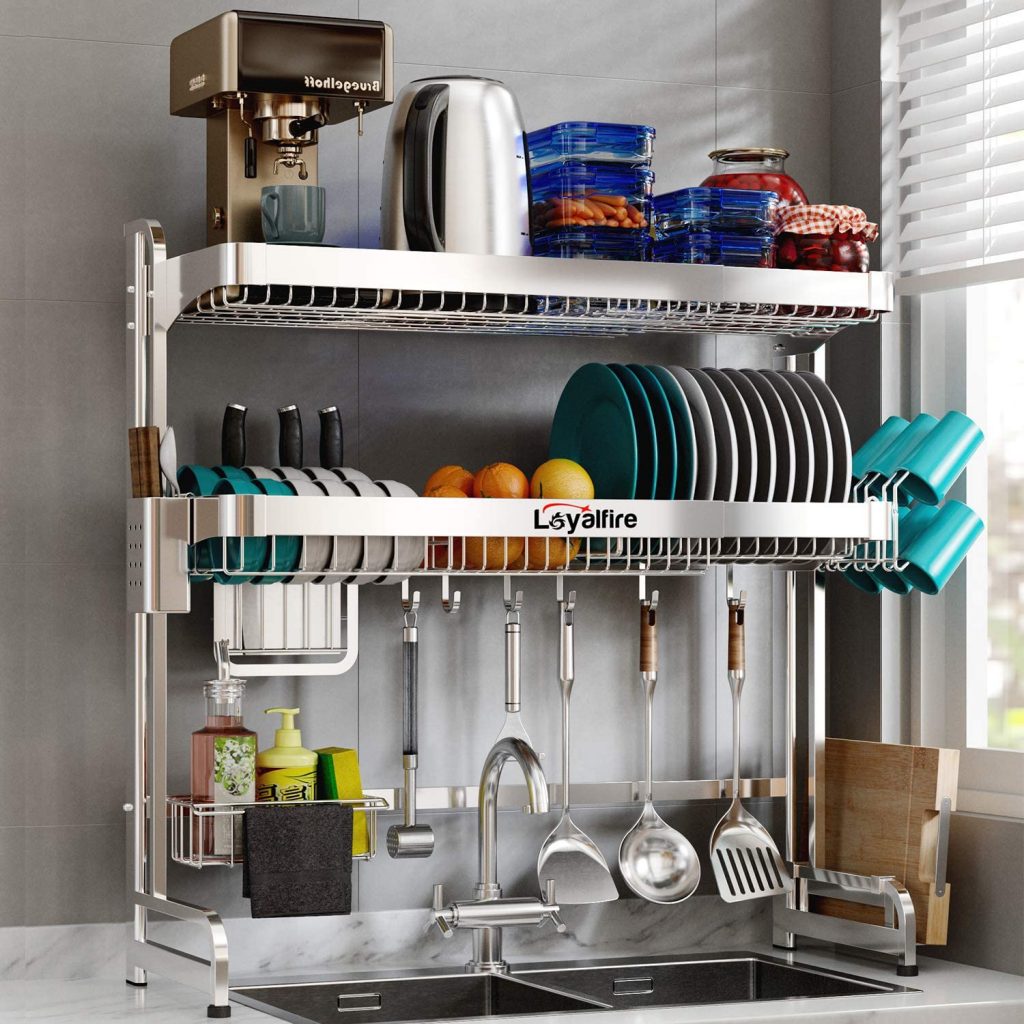 Also Available In Black
Buy It Here On Amazon
6. Airtight, Stackable Food Storage Containers
Organize your pantry the right way with this 24-piece BPA Free Food Container Set. They're stackable and will save you a lot of space in your pantry or kitchen cabinet. The airtight lids are ideal for keeping cereal, flour & snacks fresh. This set also comes with labels so you can customize and organize to suit your needs!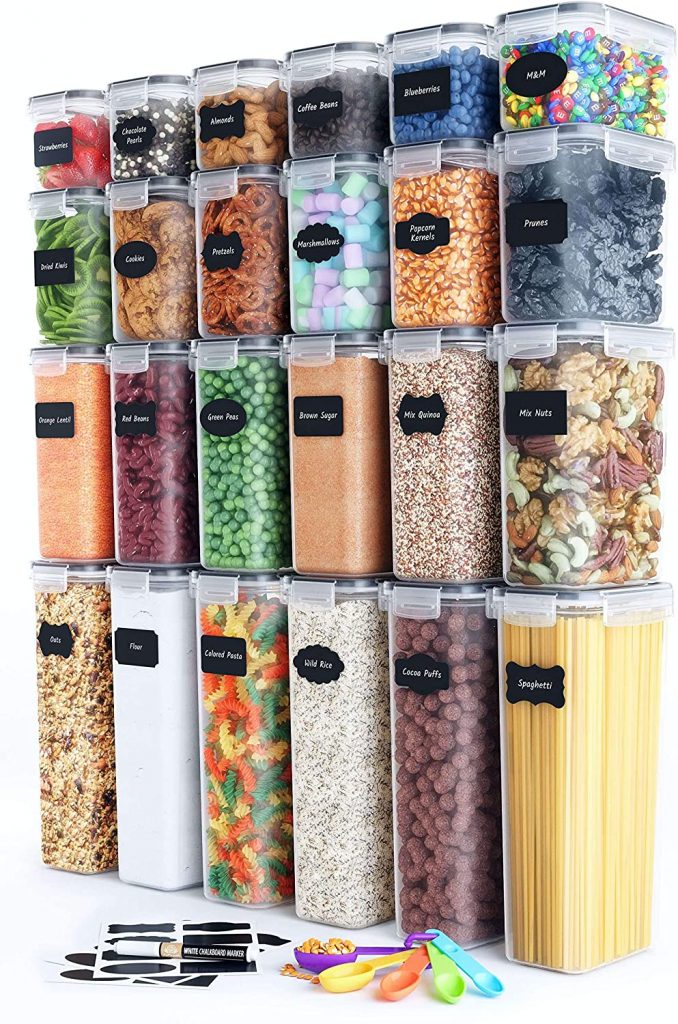 Bui It Here On Amazon
See more food storage products like these from Chef's Path
7. Origami Foldable Kitchen Island Cart
Add extra counter space and storage with this mobile kitchen island cart. A great multipurpose piece. Use in the bathroom, or as a bar cart for entertaining.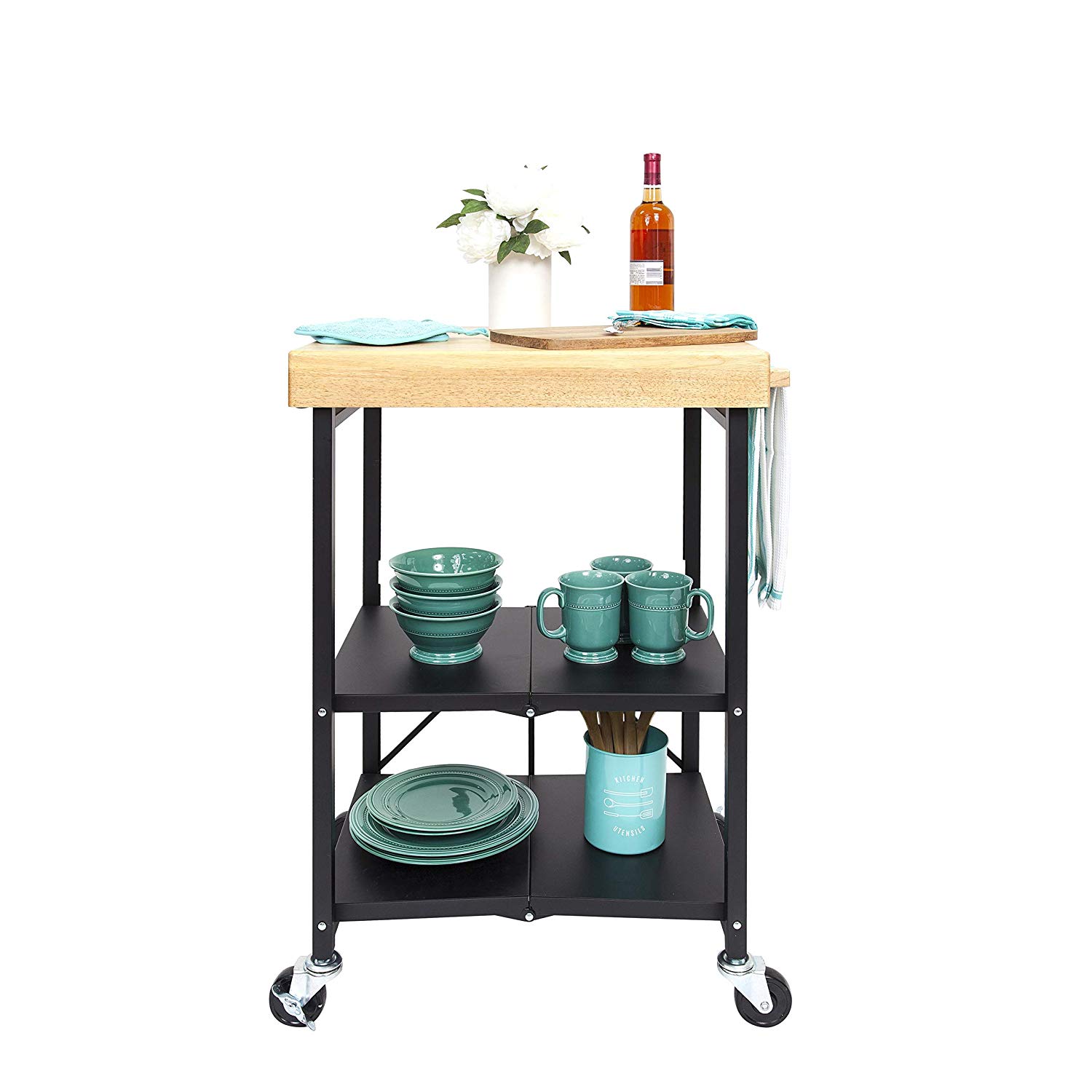 8. Magnetic Storage Shelf & Organizer
Don't let the side of your fridge go unused. Add this magnetic shelf & organizer for extra storage space right where you need it.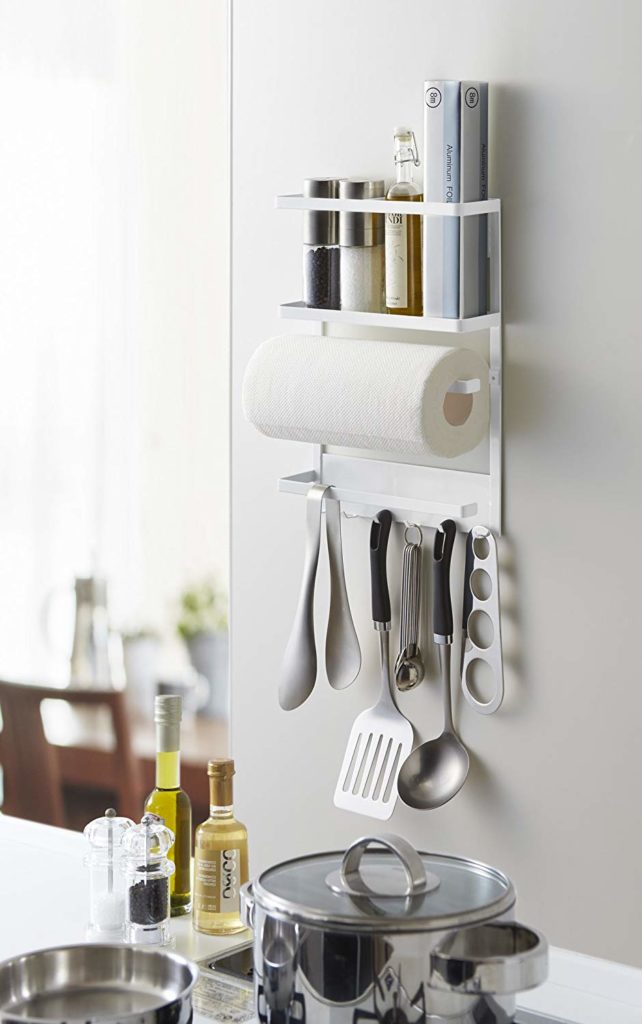 9. 5-Tier Kitchen Corner Pot Rack
A multi-purpose shelf that fits neatly into that awkward corner in your kitchen. Store pots, plates, food items, etc on this 5 shelf rack if you want to clear your cabinets and countertops.
Buy It Here On Amazon
10. Under Cabinet Wine Glass Rack
Get cleaver with this adjustable wooden hanging wine glass holder.  Store your wine glasses under your cabinets to save space and to keep them safe.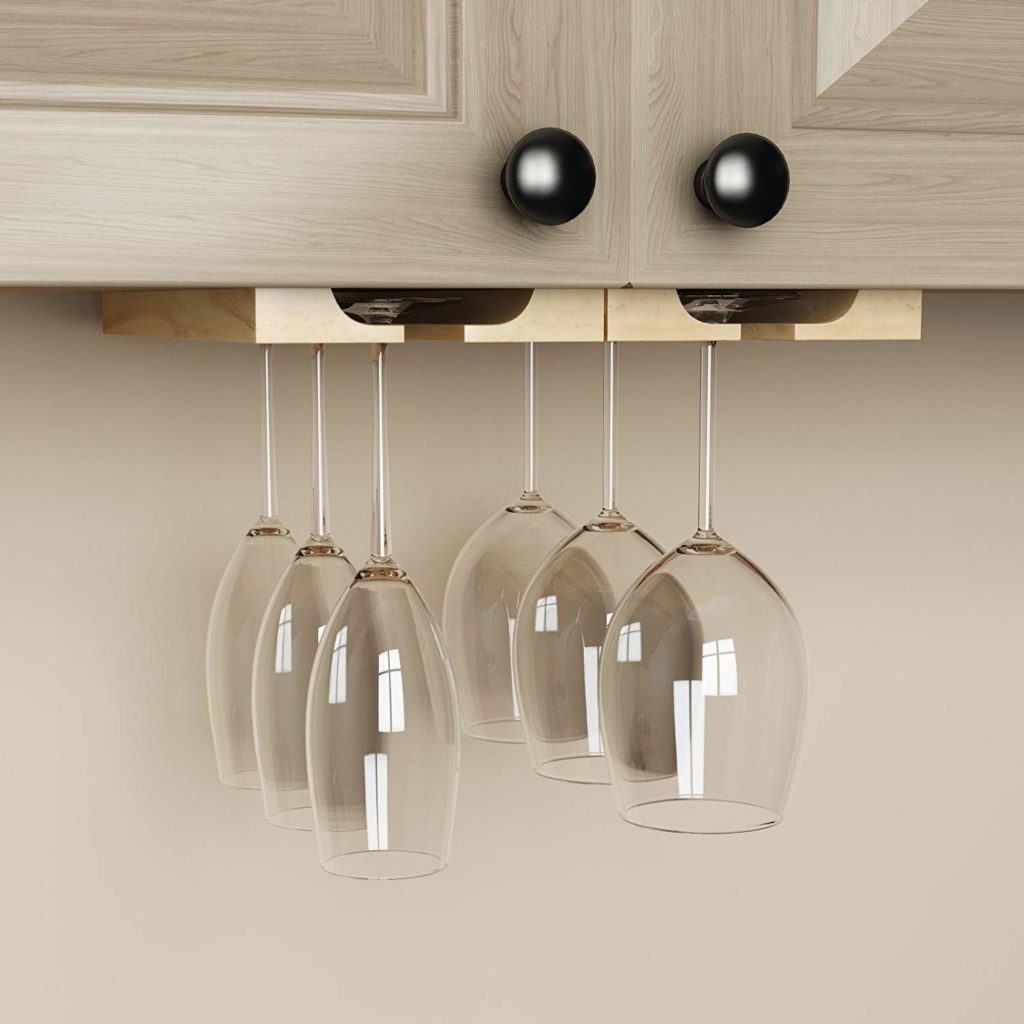 You May Also Like:
8 Ways To Organize A Small Kitchen Without A Pantry
Pinterest's Most Stylish Kitchen Pegboard Storage Ideas!
TREND ALERT: Stunning White & Wood Kitchen Storage & Accessories
7 Clever Kitchen Storage Hacks & Solutions.
20 Stunning Scandinavian Baskets That Add Style & Function To Any Decor.
Don't Miss The Latest Posts!