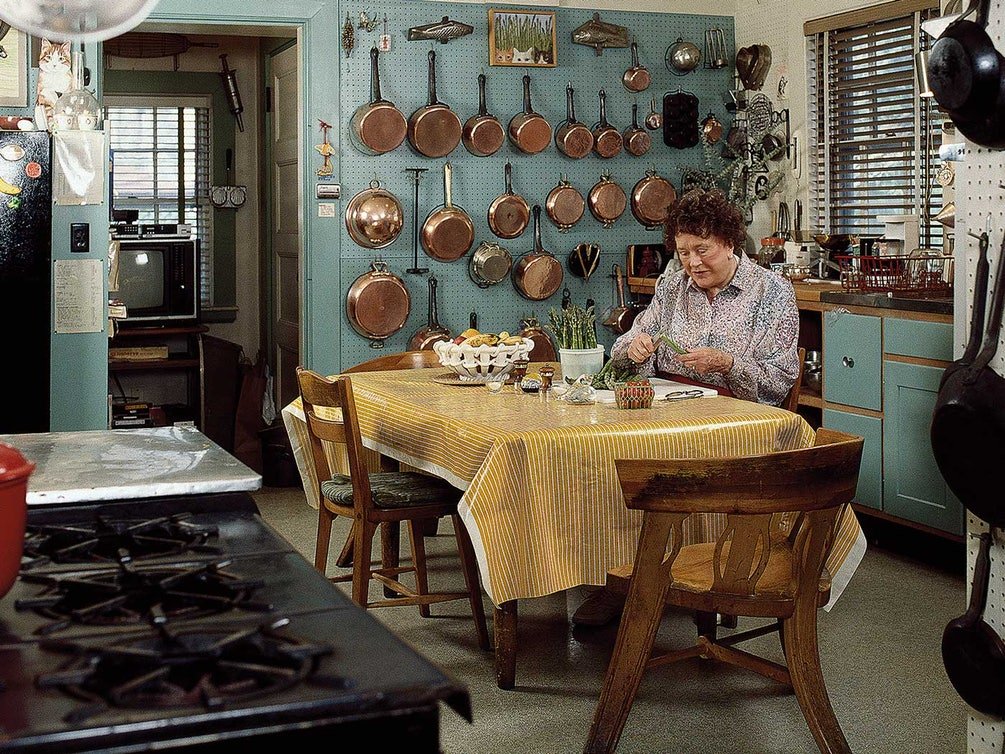 Years after seeing the movie 'Julie & Julia ', I'm still a huge fan of Julia Child's kitchen pegboard. Pegboards were mostly used for storing tools in the garage. Today pegboards have moved into the house and can be used in literally any room. They're great for extra storage, but they're also a beautiful canvas for creating stunning home decor. I've rounded up some of Pinterest's most stylish kitchen pegboard ideas that you can copy today!
Pegboards are especially popular in kitchens. In small homes and apartments, kitchen storage is hard to come by. Adding a single item like a pegboard is the perfect way to create more kitchen storage without sacrificing space.
Kitchen pegboards are great for storing pots and other kitchen utensils. Use it as a spice rack or mini pantry, or hang some pretty planters to create the perfect kitchen herb garden. If you've ever thought of using pegboards in your small kitchen but not sure how to style them, then keep scrolling. I've put together a quick list of kitchen pegboard ideas to get you inspired.
Kitchen Pegboard Ideas For Small Kitchens.
Let Your Bold Kitchen Utensils Shine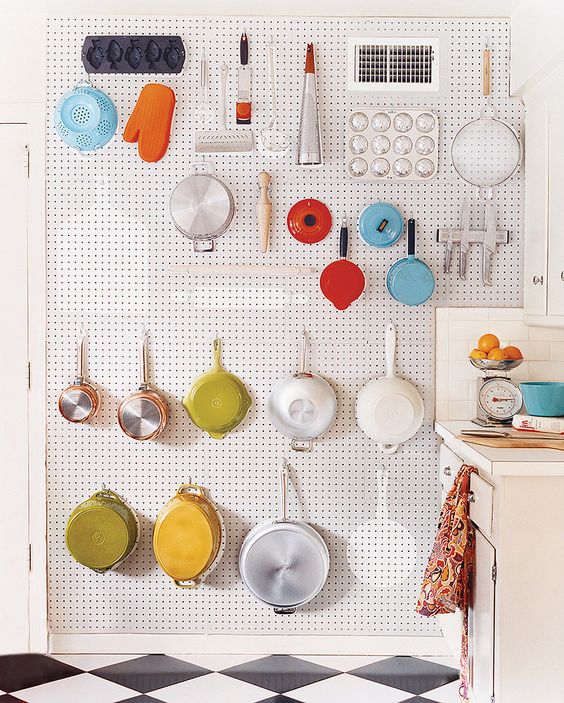 Hang Straw Baskets on Kitchen Pegboards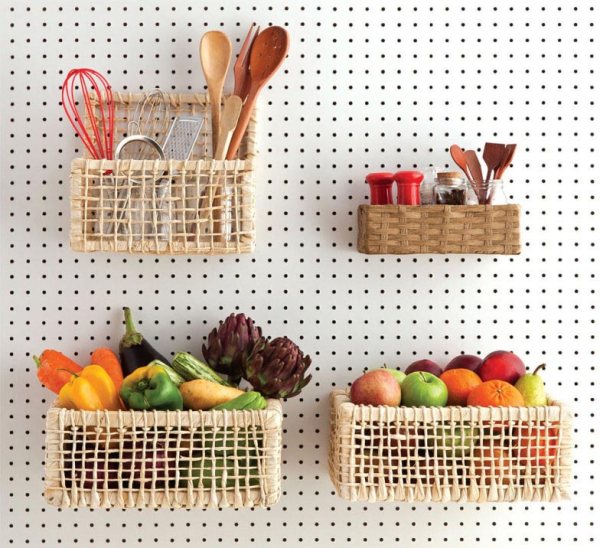 Pretty Pastels, Minimalist Kitchen Pegboard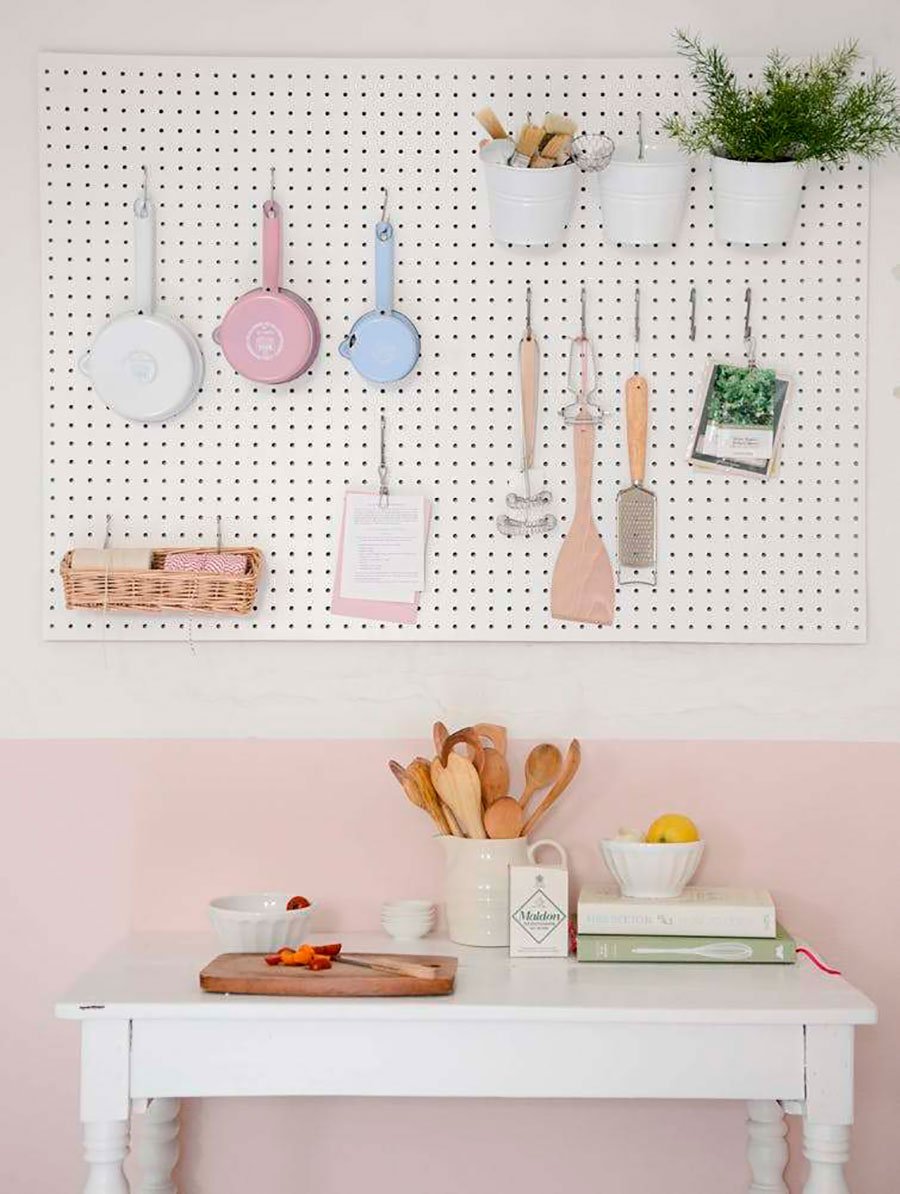 Related Posts: These Kitchen Finds Will Save You A Ton Of Space!
Try Multicolored Pegboards From Amazon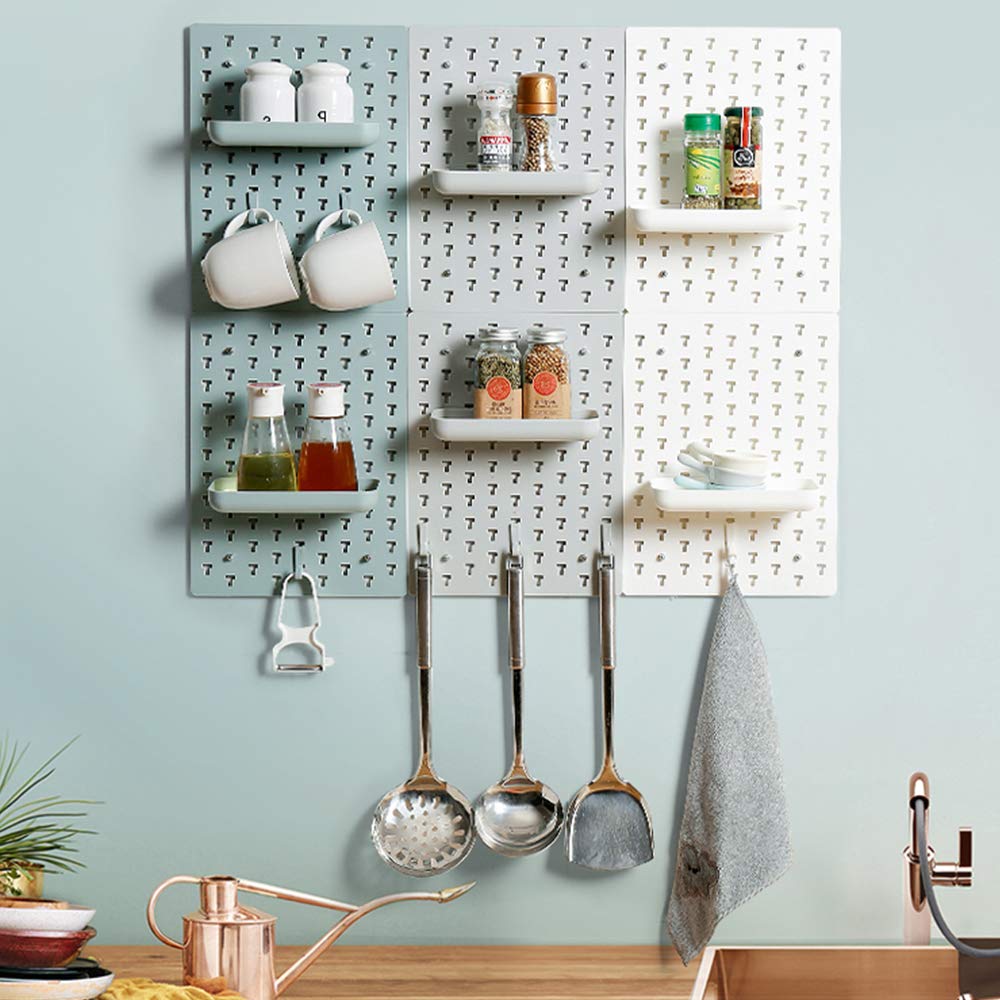 Scandinavian Style Kitchen Pegboard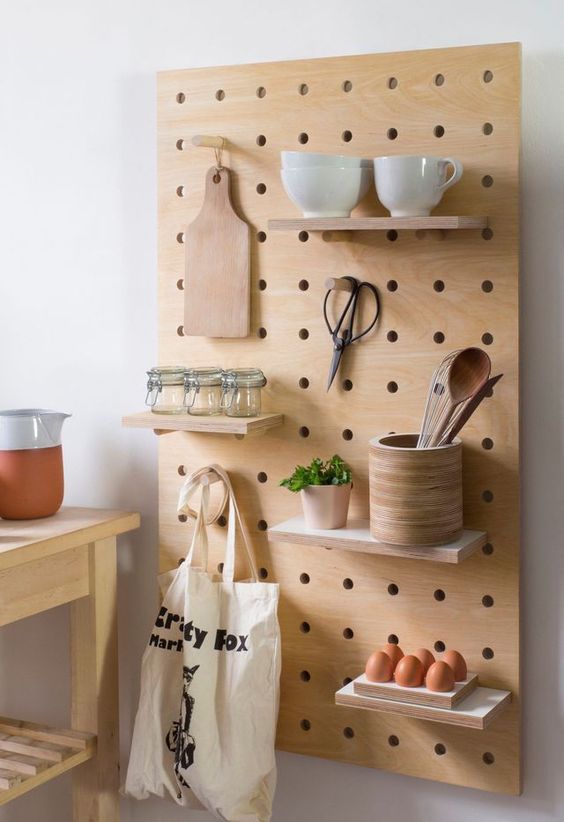 Add A Pegboard Over A Kitchen Storage Table
Related Post: 7 Clever Storage Solutions For Tiny Kitchens
Ikea Pegboard Combination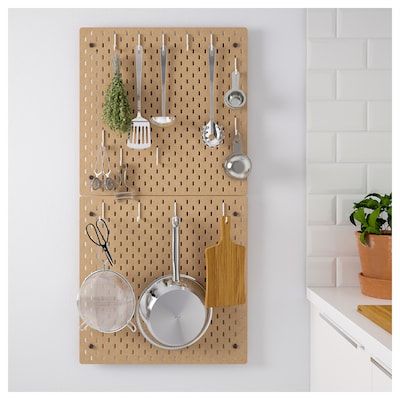 $39.98 At IKEA
Paint Pegboards To Match Your Decor
Create A Pegboard Kitchen Backsplash
Add Pegboards To Your Kitchen Island
Related Post: Clever Kitchen Storage Ideas
Not Just For Walls. Try A Pegboard Kitchen Drawer Organizer
Ceiling To Floor Pegboard Wall
Paint Shelves To Create Beautiful Contrasts
Create An Indoor Kitchen Herb Garden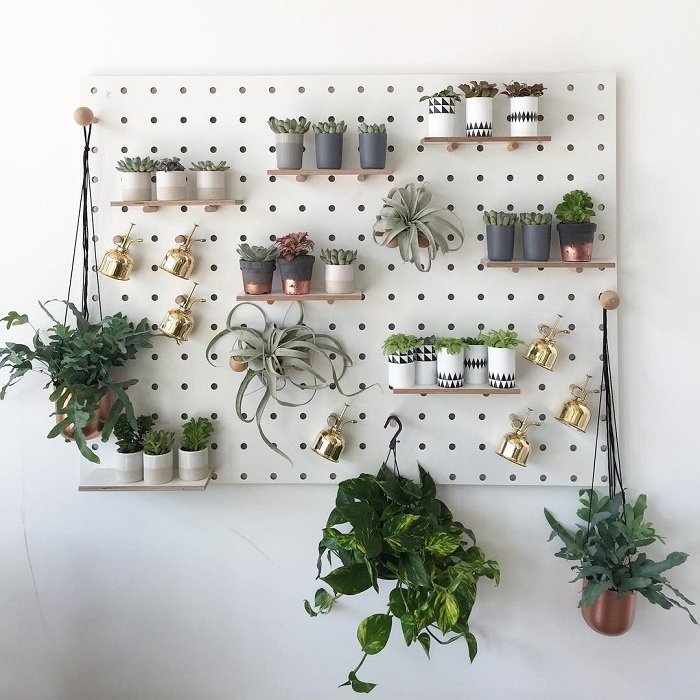 Related Post: These Indoor Garden Ideas Are Perfect For Small Spaces!
Live Your Extra Life! Cover Your Entire Kitchen With Pegboards.
8 Ways To Use Your Kitchen Pegboard (Courtesy The Kitchn)
Pegboards are so versatile that you really can't mess this up. Do what feels right to you. Rearrange items till you find the perfect look. What's cool about these storage gems is that you can totally DIY them. Make them as large as your space will allow and depending on the material, paint them in the color of your choice; one that compliments your kitchen decor. Maximize your kitchen storage, spruce up your decor and have fun decorating!
YOU MAY ALSO LIKE:
PIN THIS FOR LATER & SHARE!