For all the free-spirited small space dwellers out there, we can all agree that rules suck!. And design rules are no different. White walls, miniature furniture, neutral colors are some of the common small space style tips or 'rules' that make decorating feel restrictive and well, boring. So, let's break some small-space design rules today because you shouldn't have to sacrifice style freedom for square meters. When done right, you can create your dream decor regardless of the square footage. Here are 10 small-space design rules we wish you'd break now.
Rule #1: Avoid Dark Walls In Small Rooms
This is probably one of the more popular rules for decorating small spaces. Truth is, dark paint colors for small spaces are not as taboo as many may think. People are coming home to the idea that dark colors in small rooms work just as great. Done right, you can create an interesting look for your home using dark paint. Try using dark paint for an accent, or to create a 'headboard' in your bedroom. Use them to separate spaces in a studio apartment.  The idea here is to be strategic, but go brave!
Rule # 2: Use Only Small Scale Patterns
NOPE! If you're obsessed with patterned wallpaper like we are, this rule is a no-go.  large scale pattern can really open up a small room by drawing the eyes upward and outward. Large scenic wallpaper, for example, pulls the eye outward, creating depth in the room, thereby making it appear larger and taller than it really is. Choose your patterns wisely but don't be afraid to go big. Get more tips on choosing the right wallpaper for small spaces.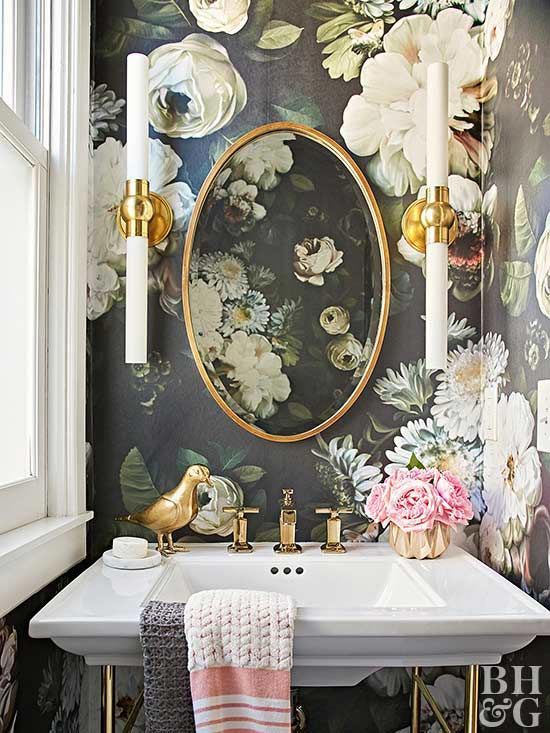 BH&G
Rule#3: Use light, Neutral Furnishings
Small space design usually dictates that light colors are the best way to go. While this makes sense in order to create a bright and airy look and feel to your space, you can achieve this same atmosphere with colors that aren't beige, white or and cream.  So go ahead and break out that red sofa or that royal blue accent wall.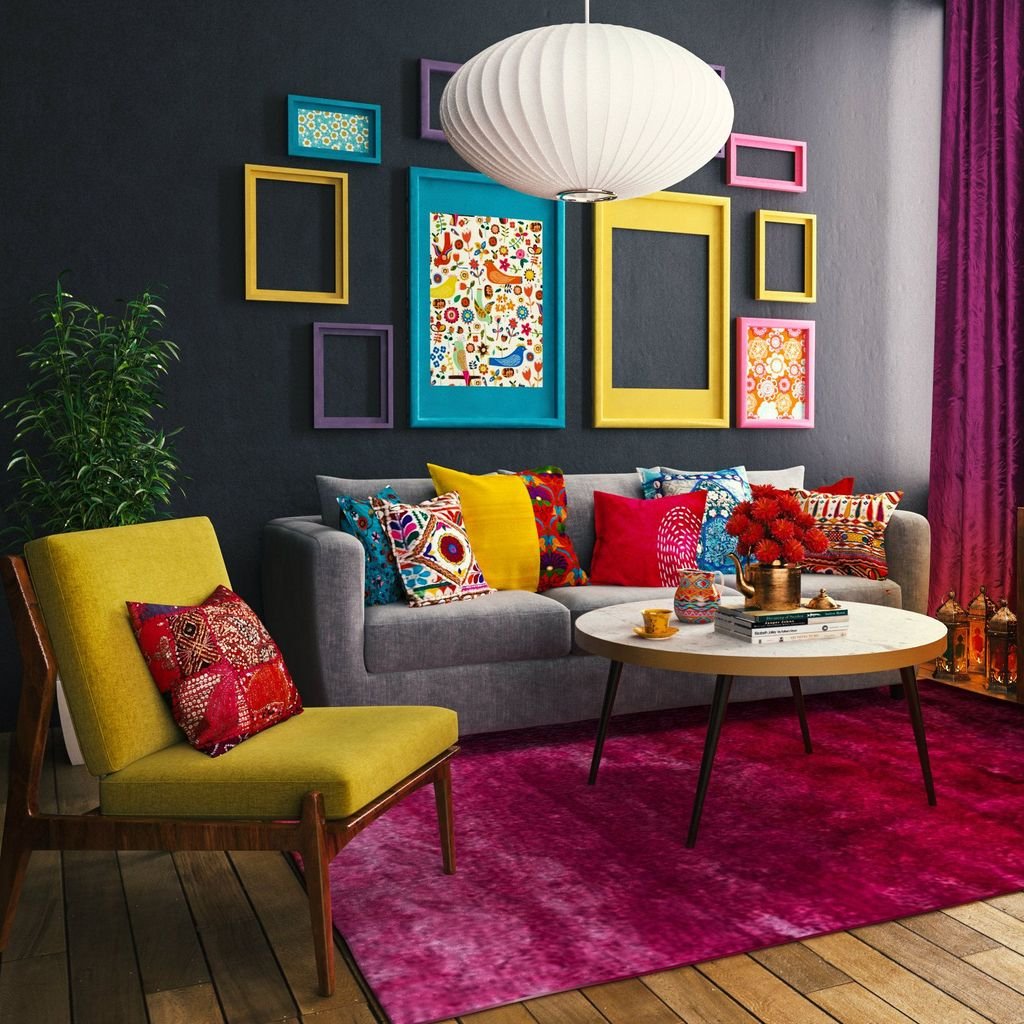 Rule#4: Keep It Simple
Thankfully "simple" has a different meaning for everyone. Breaking this rule really depends on what that word means to you. Some of us are maximalists with no regrets. Whatever you do, always find a way to translate your own personality into your decor style.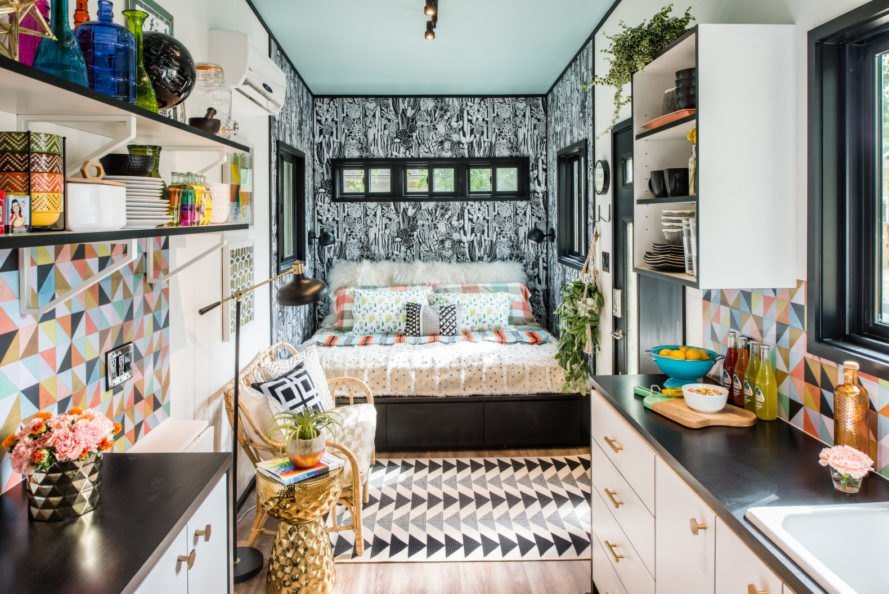 Rule#5: Always Choose Multifunctional Furniture Pieces
While double-duty furniture will help you maximize space, It's ok to buy a piece that you really love not just something that fits. Allow yourself to indulge a bit without overthinking.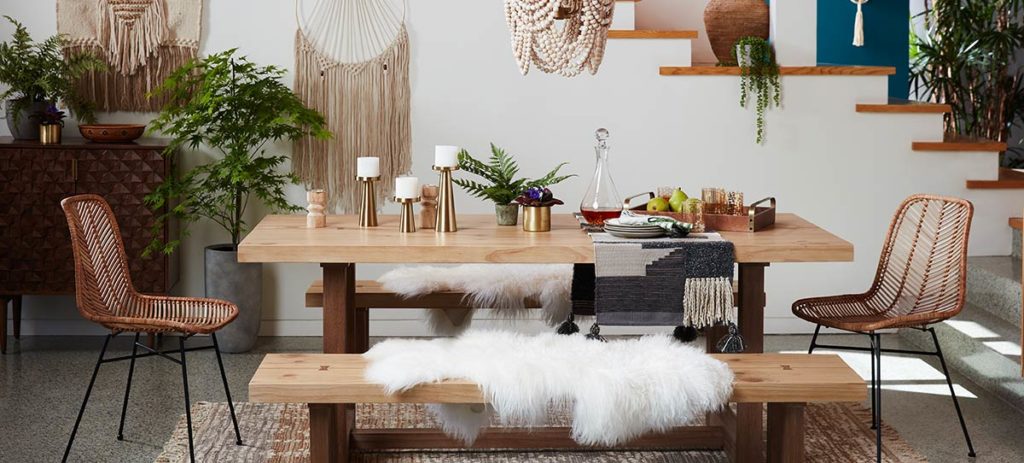 Rule #6: Minimalism Is Your Best Friend
As mentioned before, you don't have to give up infusing your personality into your home because of limited space. Be smart about your choices but feel free to pour yourself into your home design.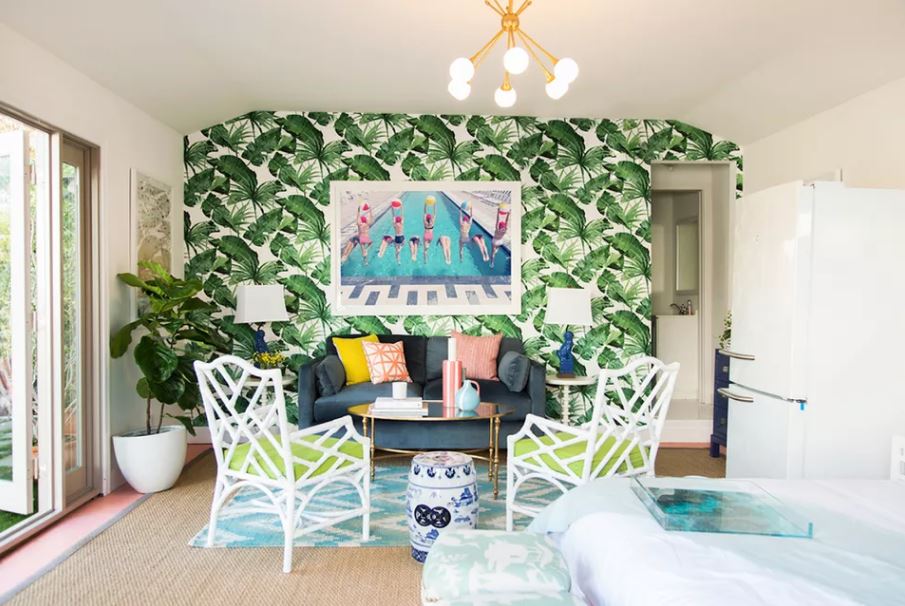 ---
Related Post: Move Over Minimalists…Maximalists Can Do Small Spaces Too!
---
Rule # 7: All Your Furniture Should Be Scaled To The Size Of Your Room
Small space furniture doesn't have to mean miniature chairs and tables. Large pieces can be incorporated into a small room without crowding it. A large sofa, for example, works great for creating an interesting focal point in the room.  Adding smaller scale chairs and a coffee table will prevent that heavy crowded look. It's all about creating a good balance throughout the room.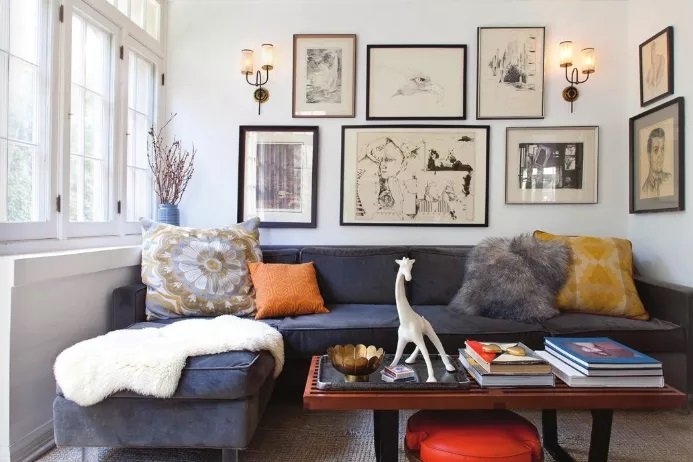 The Spruce
Rule #8: Go For Hidden Storage
While hidden storage is great, you can also try decorative storage pieces that you can put on display. Pretty storage boxes for coffee tables, stylish kitchen canisters, or vintage storage trunks work great for storing items and adding to your decor. Check out these storage pieces that double as decor accessories.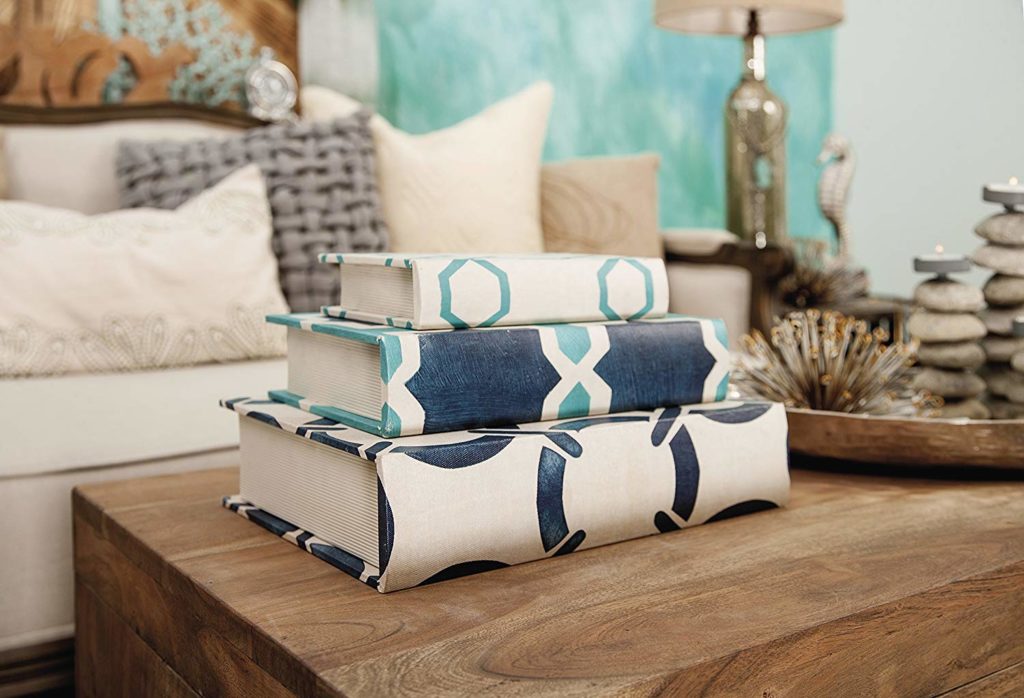 Set of 3 Book Storage Boxes. See Price On Amazon
Rule #9: Ceilings Should Be Painted In White
Just like walls, bold colors look great on ceilings too. The trick is to make sure it complements the color on the four walls. While very dark colors can create the illusion of a lower ceiling, there are many bold colors that look great too. Use the rest of your room help to offset painted ceilings. If you want dark ceilings, make sure there is a fair amount of natural light coming into the room and go for lighter furnishings and wall treatments. Remember, creating Balance is the ultimate goal.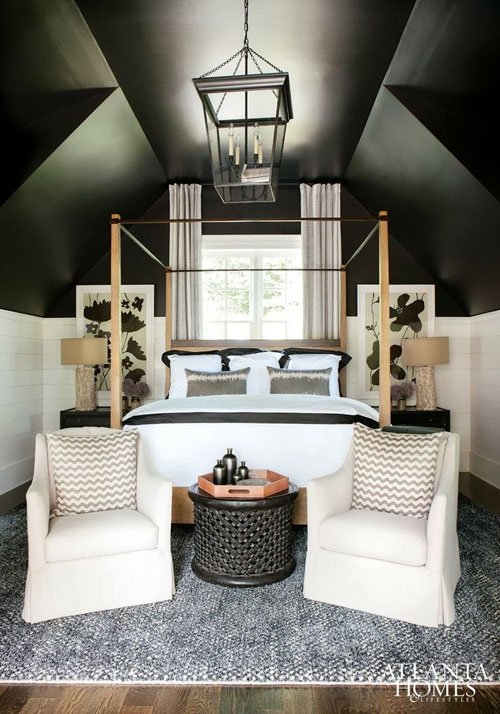 Rule #10: Dining Furniture Should Match
Nope!…listen, if you have that OCD thing going on or if just like to see things match, then, by all means, stick to this rule. We understand. But if you don't care about matching furniture, the creative options are endless here. The mix and match dining room chair trend is still going strong and provides a great opportunity to infuse your personality into your dining area decor. You can go for chairs with the same style, different colors or just different styled chairs altogether. Seize this moment, ride this trend and just have fun with it!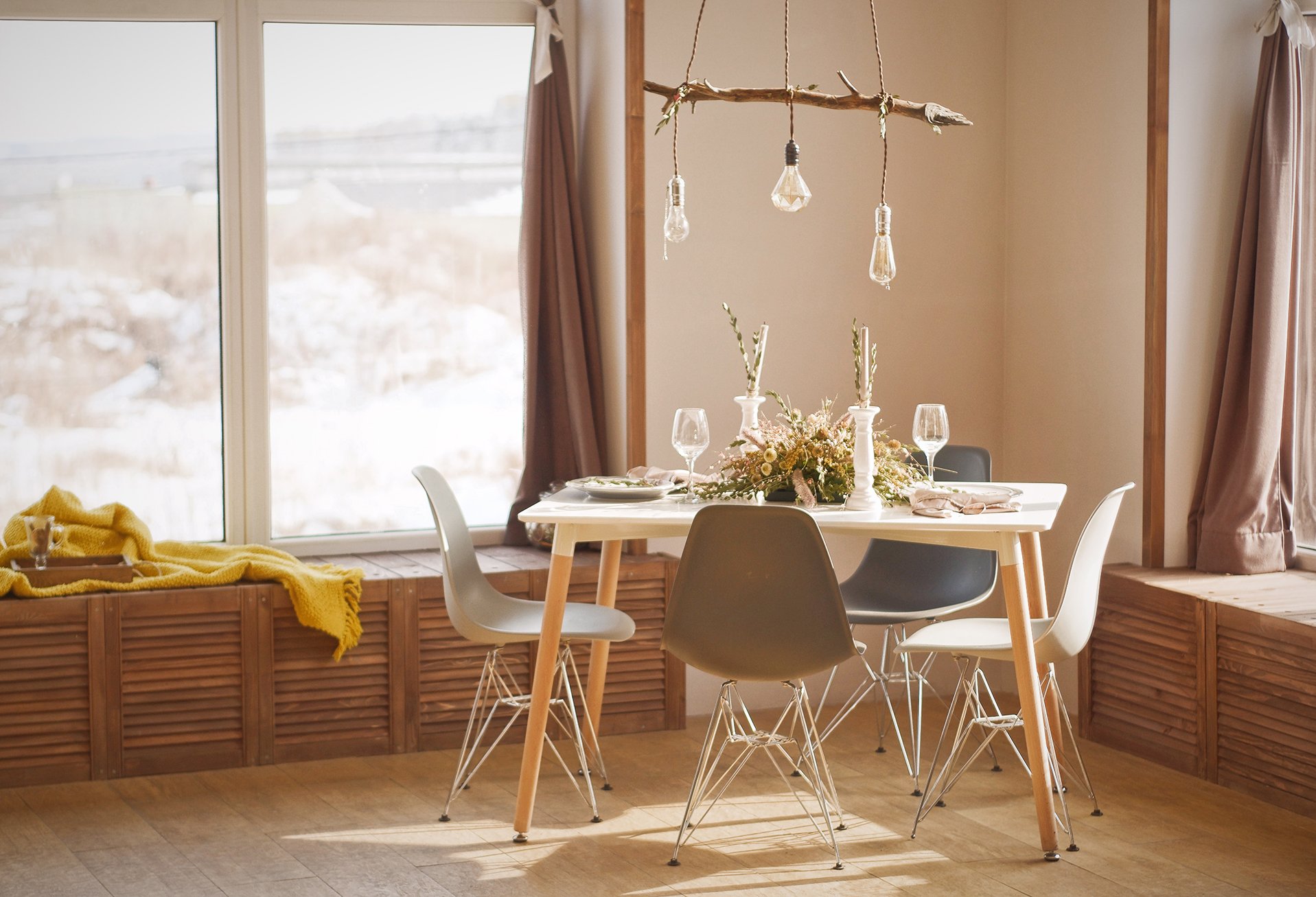 Still Feeling Rebellious? Check out Maximalist Design In Small Spaces!
PIN THIS FOR LATER!