**This page contains affiliate links. If you buy something through these links, I may earn an affiliate commission at NO extra cost to you. I only recommend products I genuinely love!**
This may sound crazy, but sometimes organizing can be fun. Especially when you have beautiful and decorative wall shelves to play with!
If you've read any of my other posts you'll know that I'm big on decorative storage. I always encourage small-space-dwellers to incorporate them wherever they can. After all, 'functional' doesn't have to mean boring, and 'practicality' isn't always the end goal.
Sometimes the sole purpose of a shelf is to display your most treasured decor accents or collections, rather than your books or bathroom supplies. Decorative wall shelves serve as decor pieces in and of themselves. They add interest and function to any space.
Whether you're searching for creative storage solutions out of necessity or decorative desire, I've compiled a list of delightfully stylish wall shelves for you to consider. In this roundup, you'll find Scandinavian, rustic, boho, luxe, and creative shelf options.
So if you're ready to liven up your walls, then take a look at these beauties!
23 Decorative Wall Shelves You'll Love!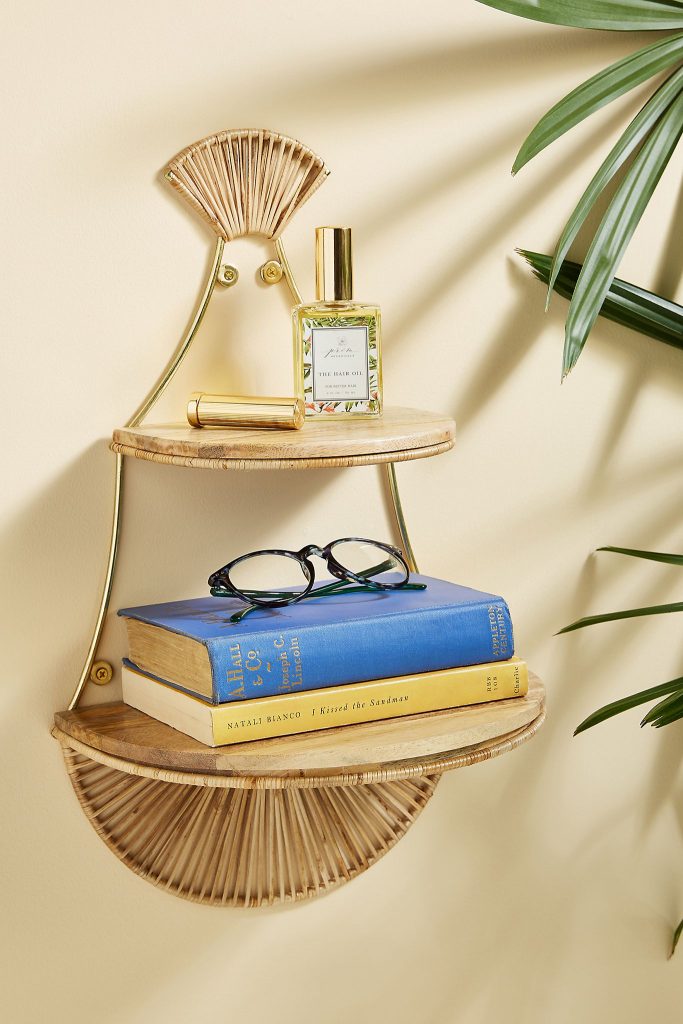 Etta Shelf
$128.00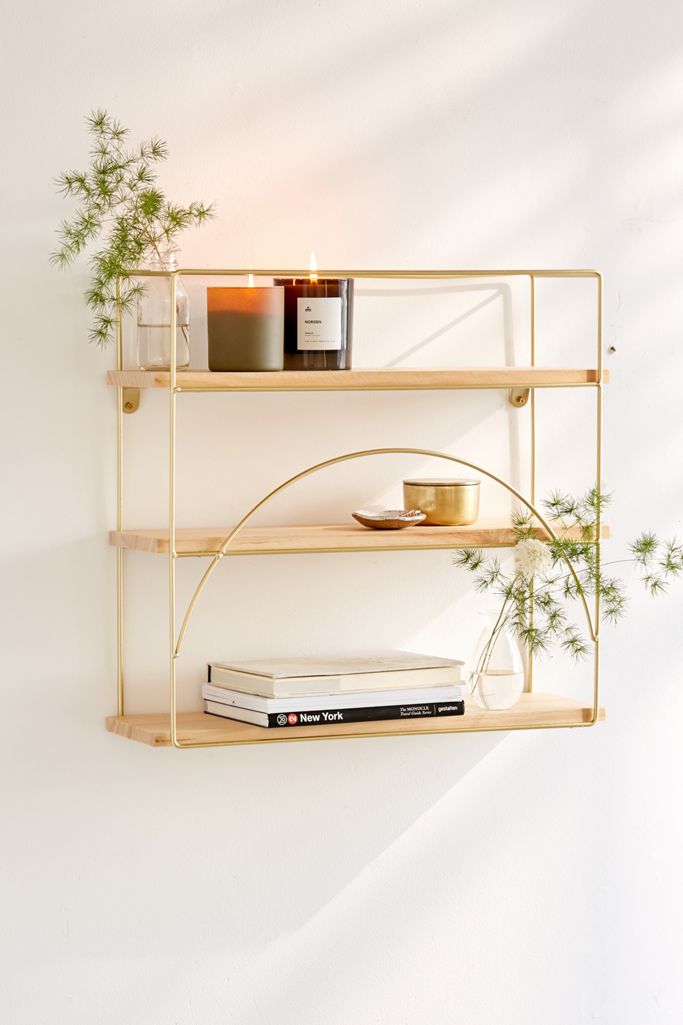 Lauren Wall Shelf
$69.00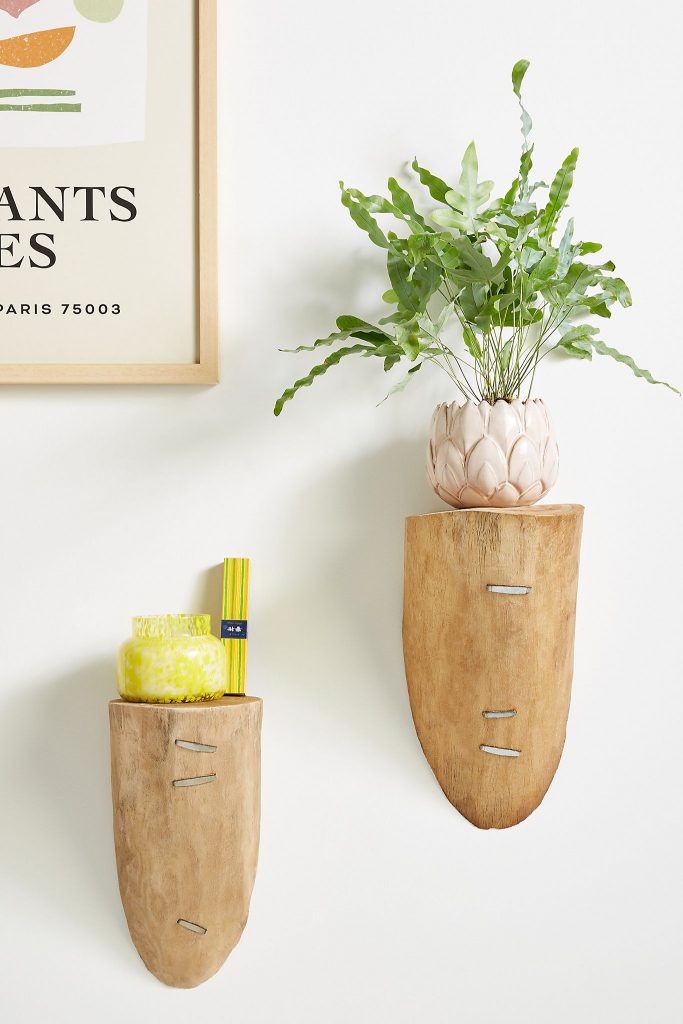 Split Stump Shelf
$48.00 – $58.00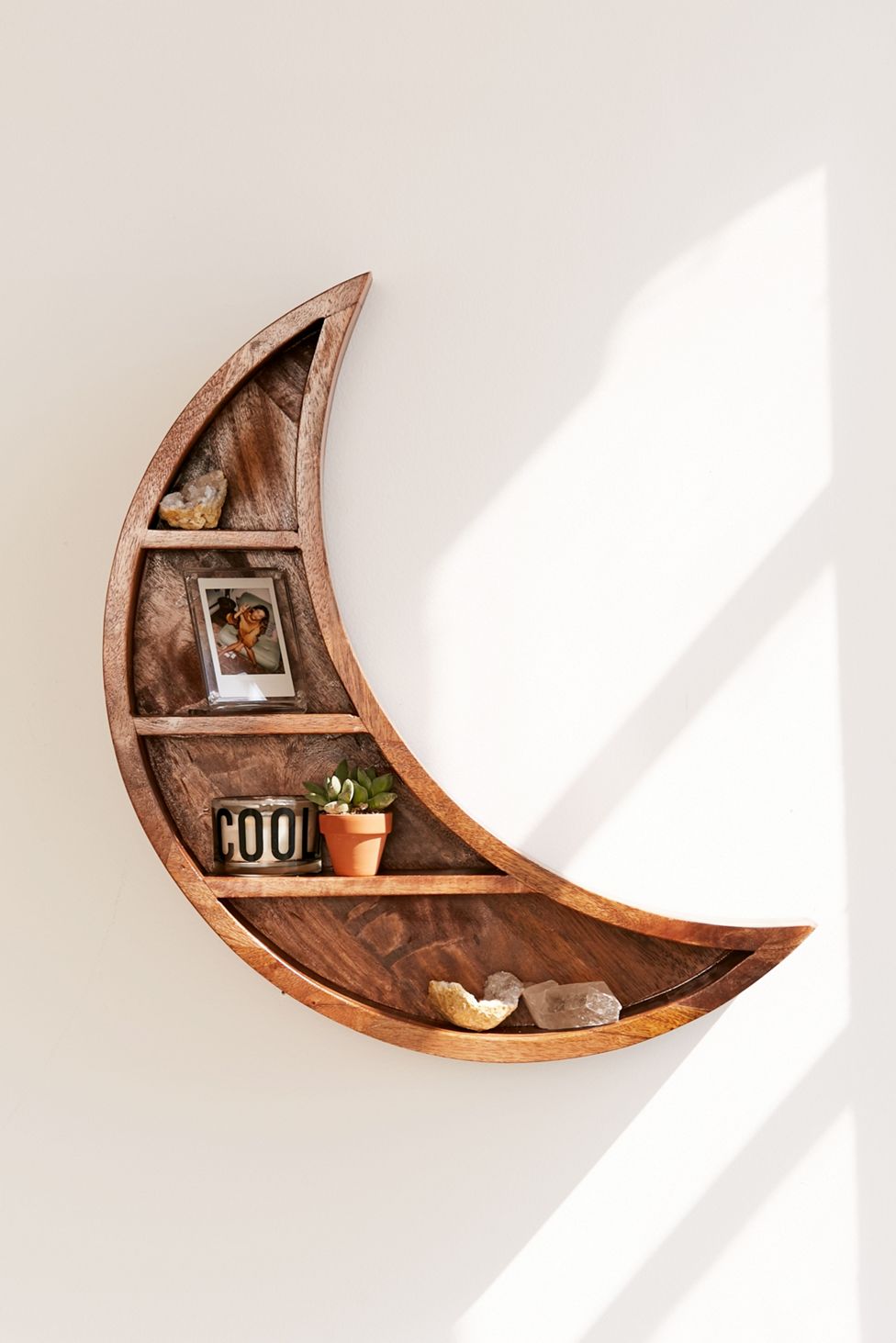 Crescent Moon Wall Shelf
$89.00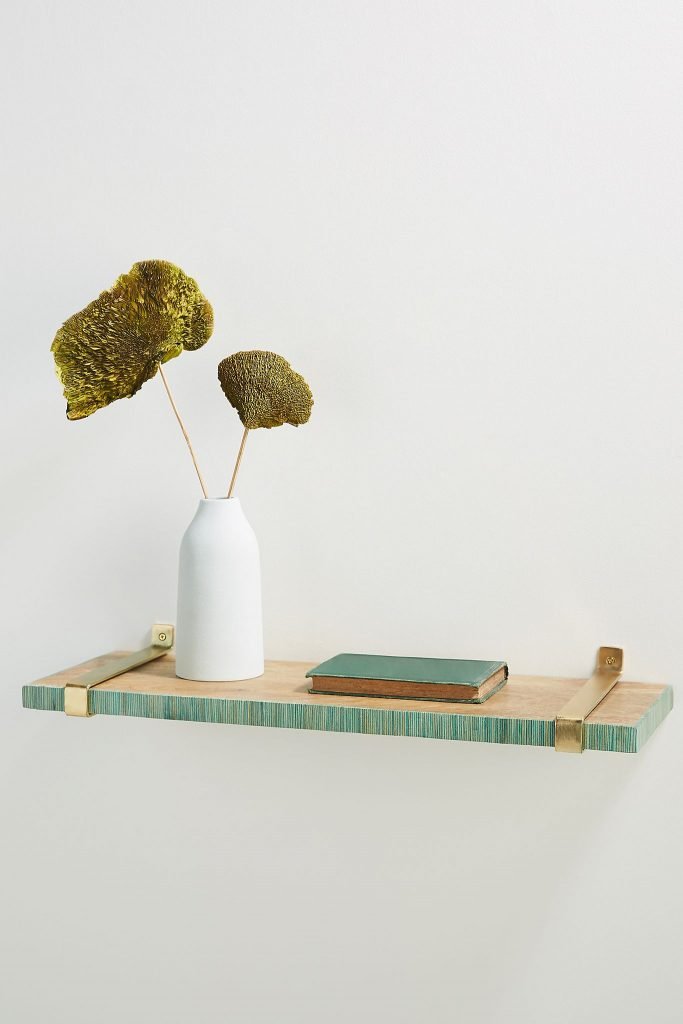 Reka Shelf
$128.00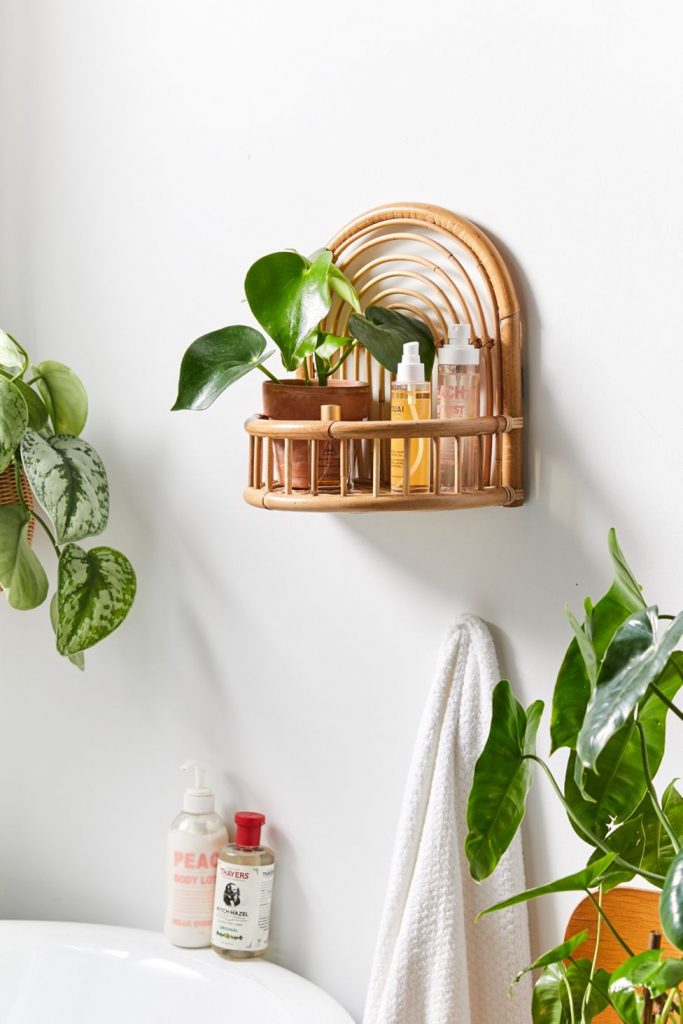 Rattan Arc Wall Shelf
$49.00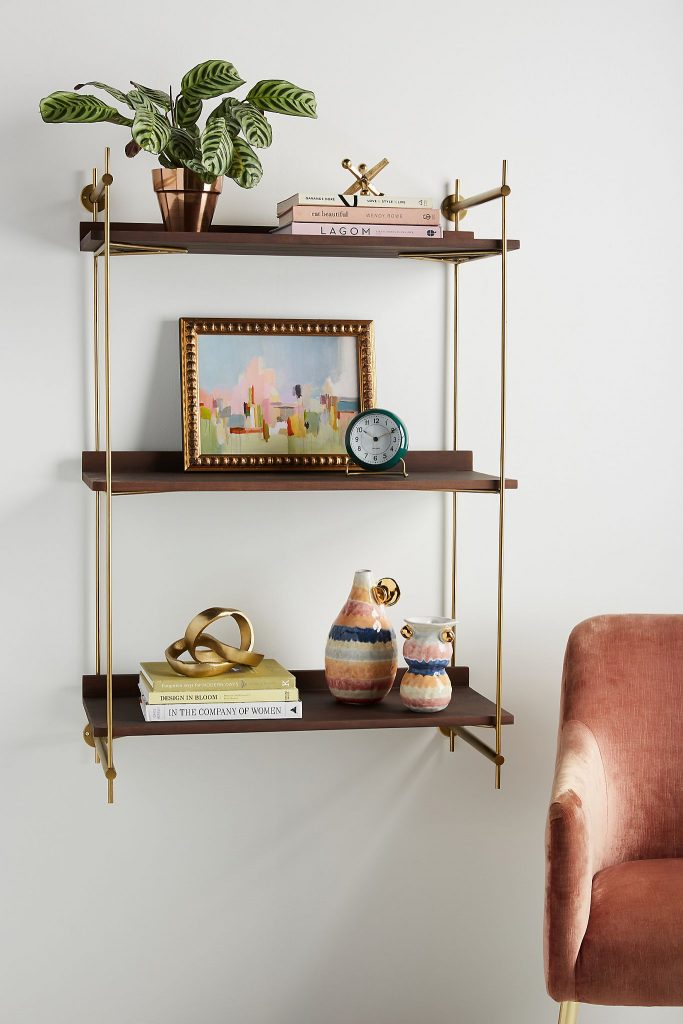 Astoria Wall Mounted Shelving Unit
$298.00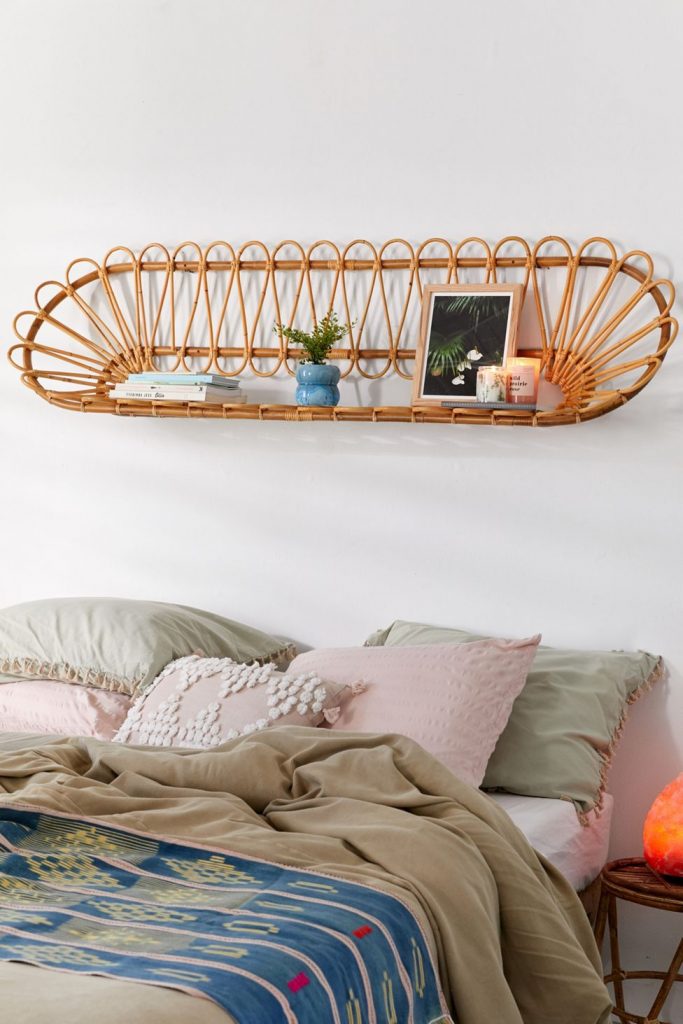 Mariella Headboard Wall Shelf
$169.00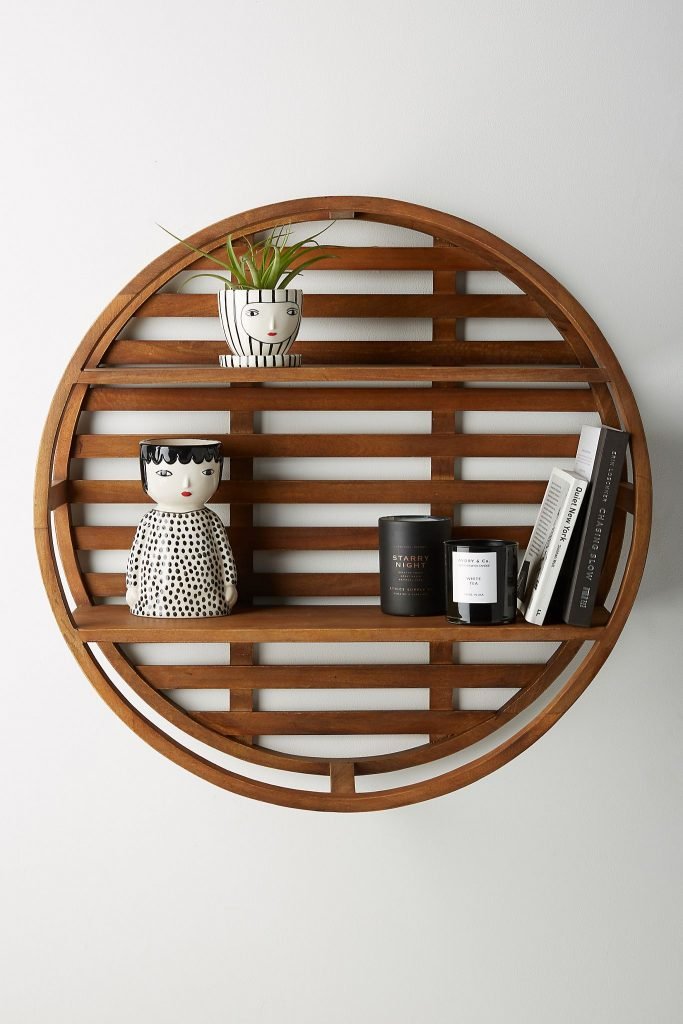 Wooden Wheel Shelving Unit
$298.00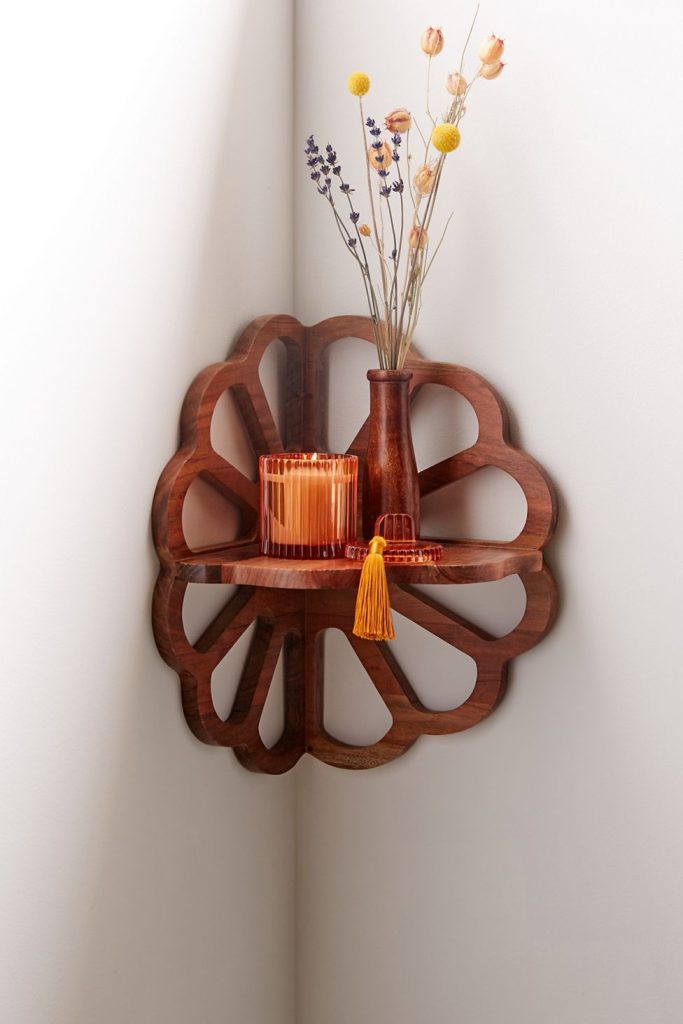 Flora Corner Wall Shelf
$69.00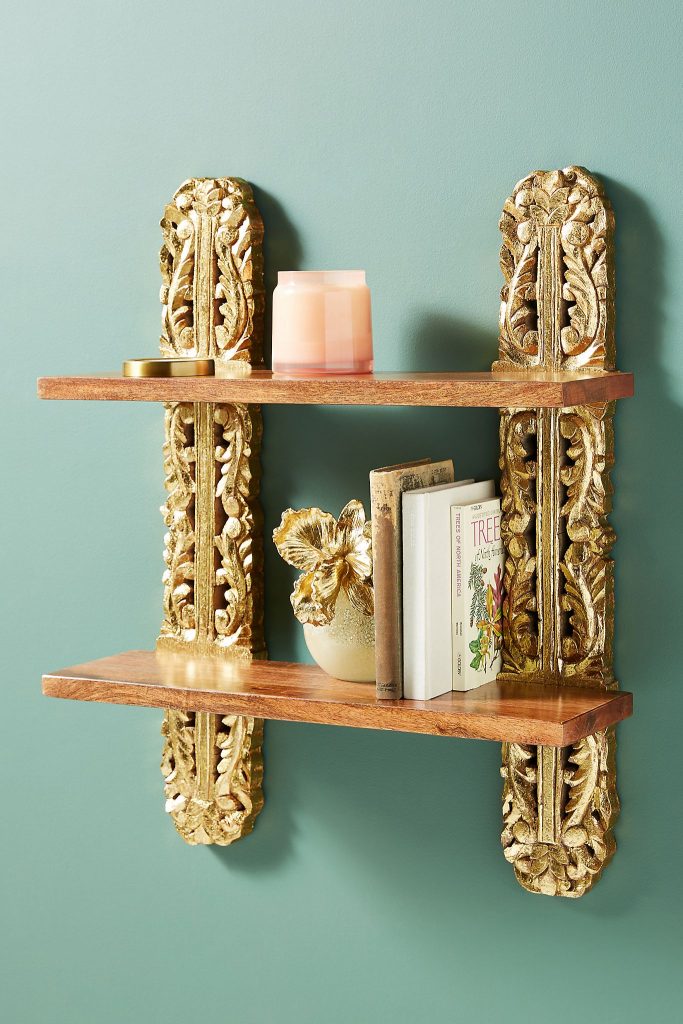 Kaylee Wooden Two-Tier Shelf
$198.00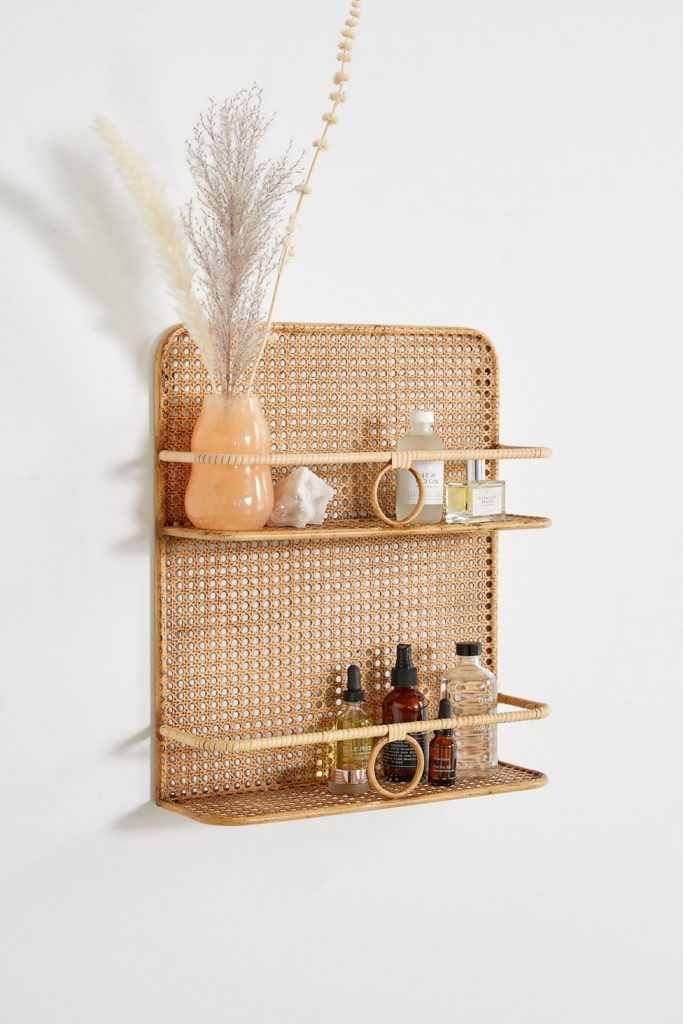 Jolene Two-Tier Wall Shelf
$79.00
Related:
---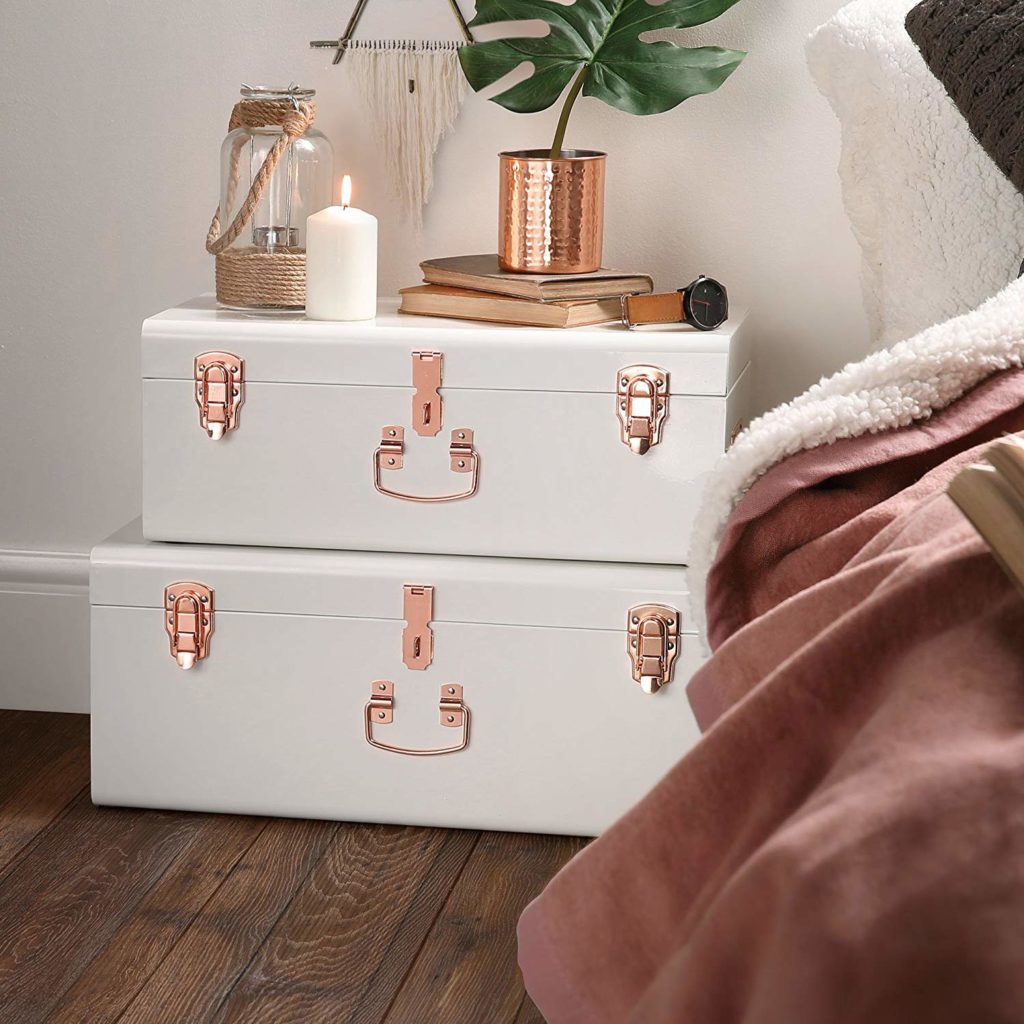 ---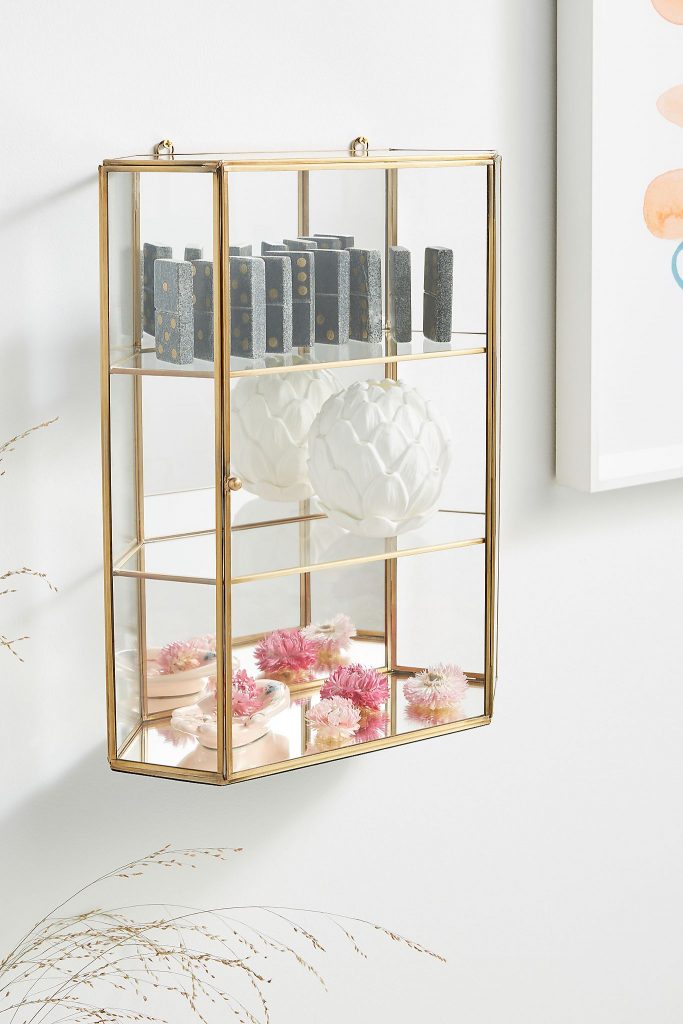 Claire Glass Cabinet Shelf
$118.00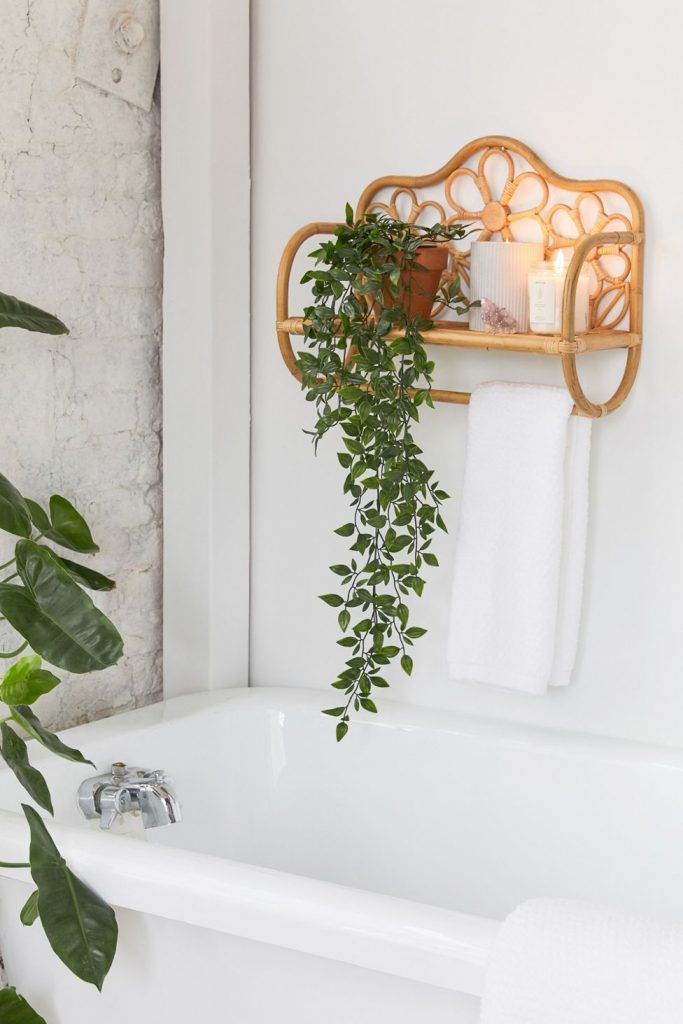 Rattan Daisy Wall Shelf
$59.00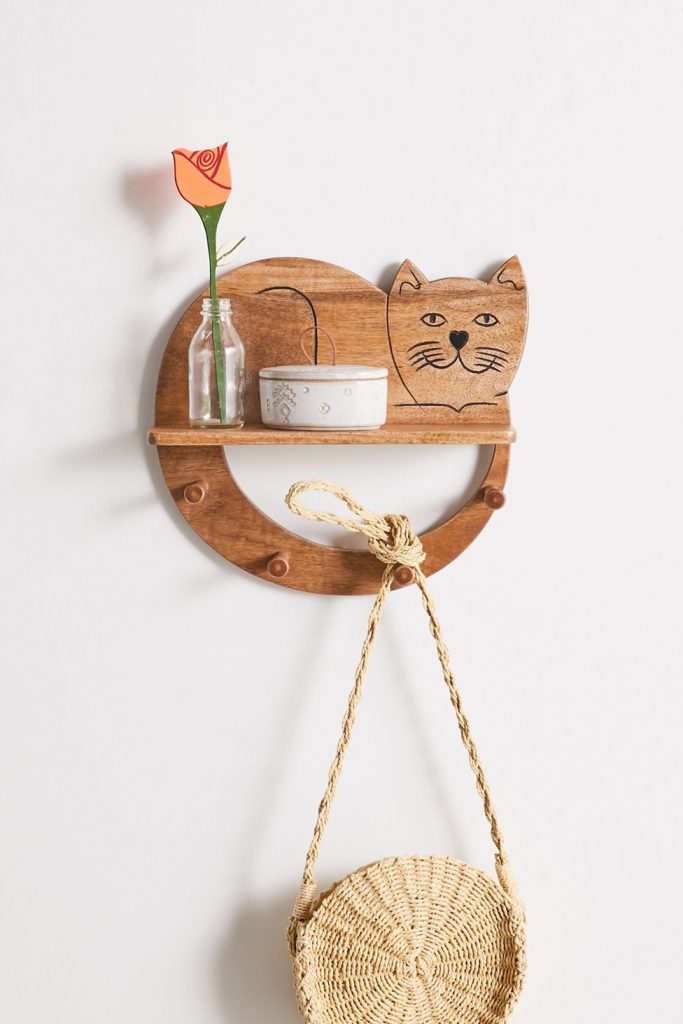 Cat Multi-Hook Wall Shelf
$49.00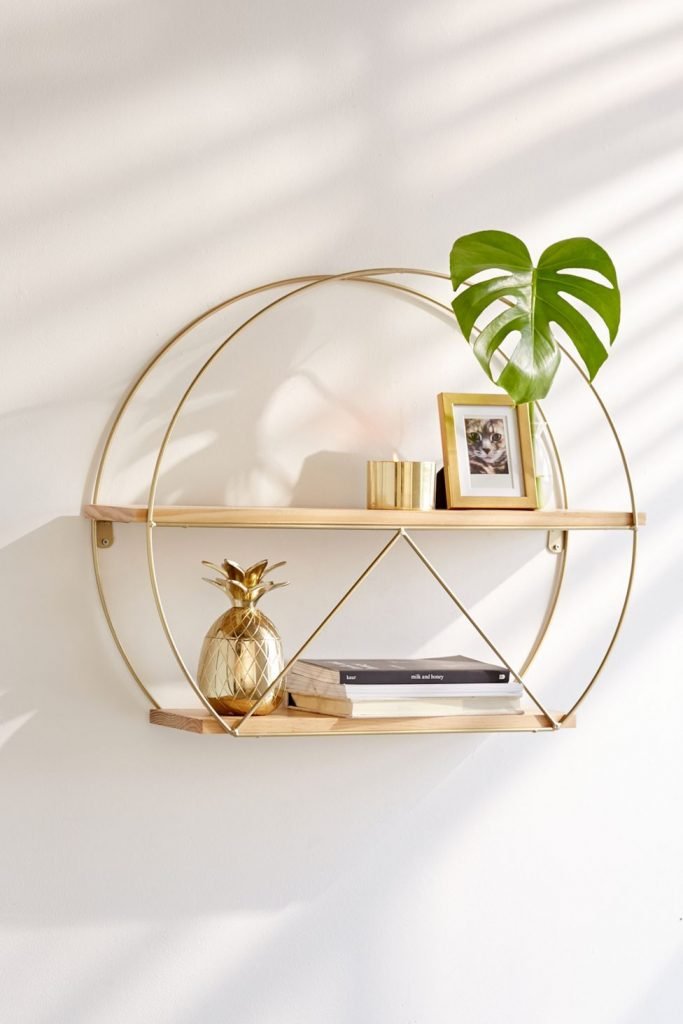 Tabby Circle Wall Shelf
$59.00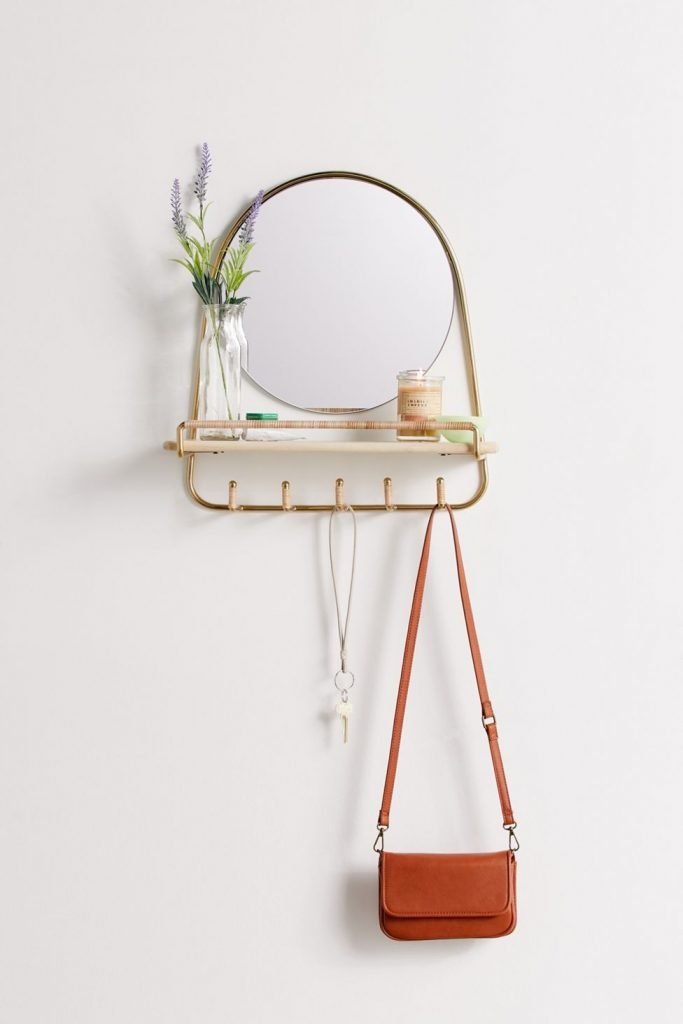 Round Mirror Multi-Hook Wall Shelf
$89.00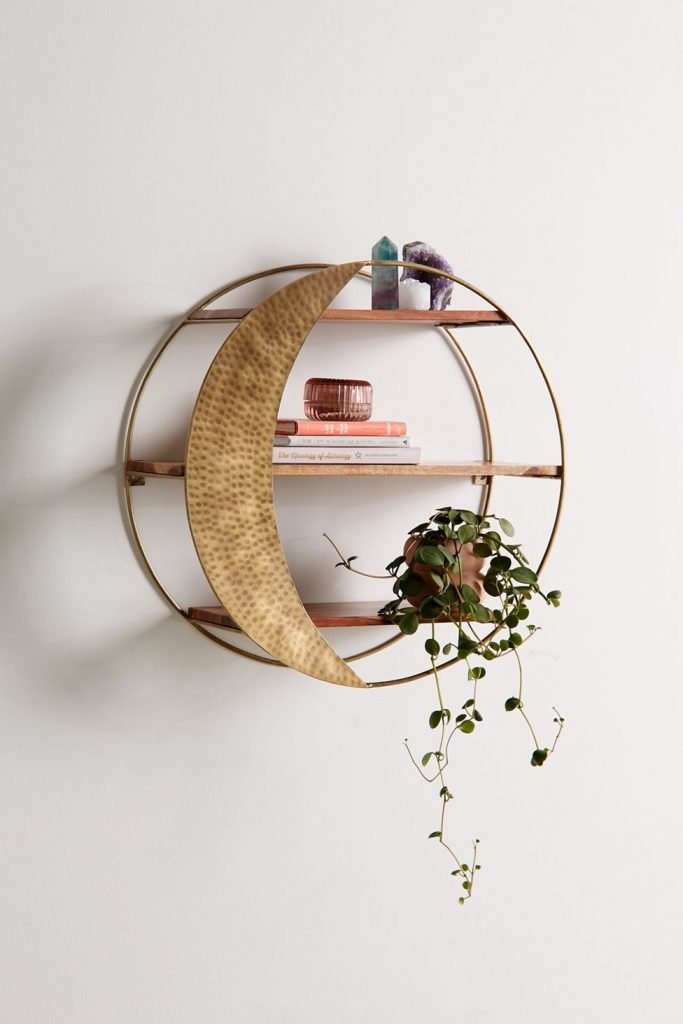 Moon Circle Wall Shelf
$129.00
Related:
---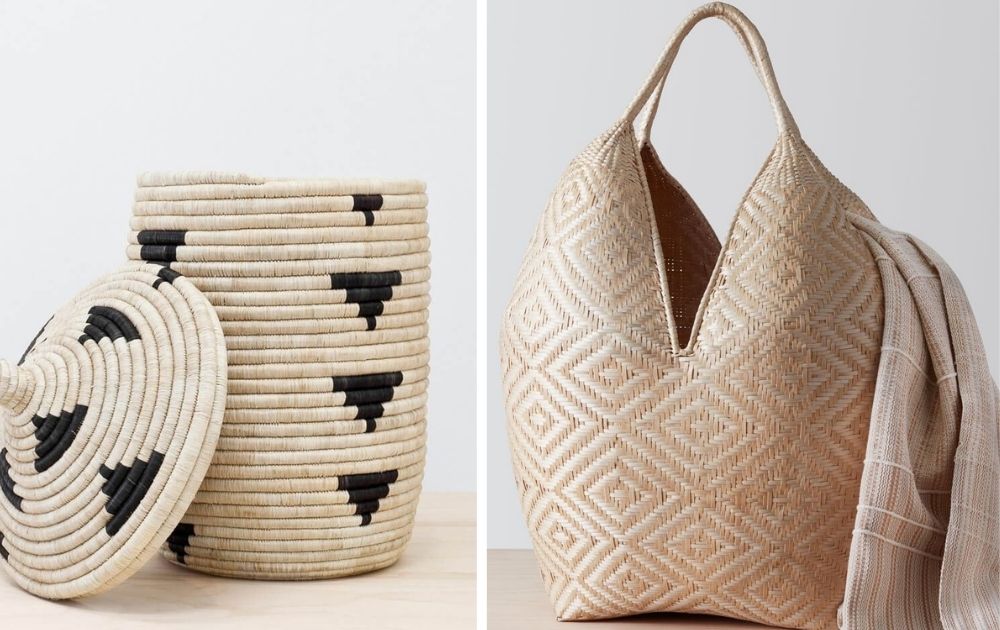 ---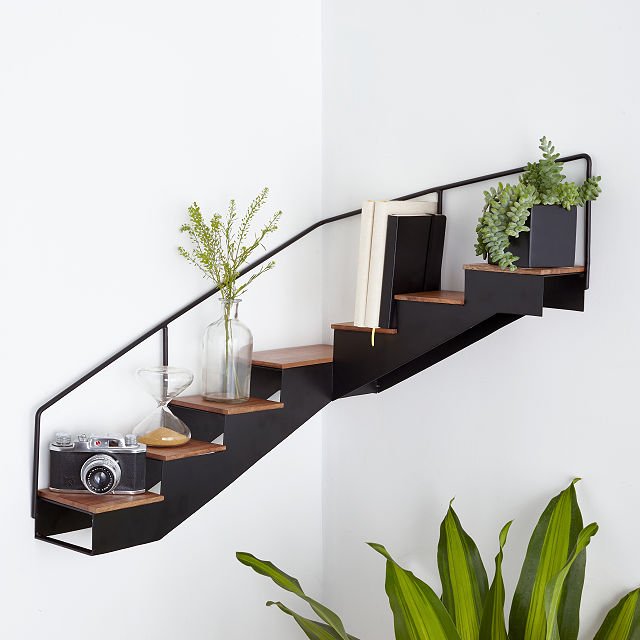 Staircase Corner Shelf
$120.00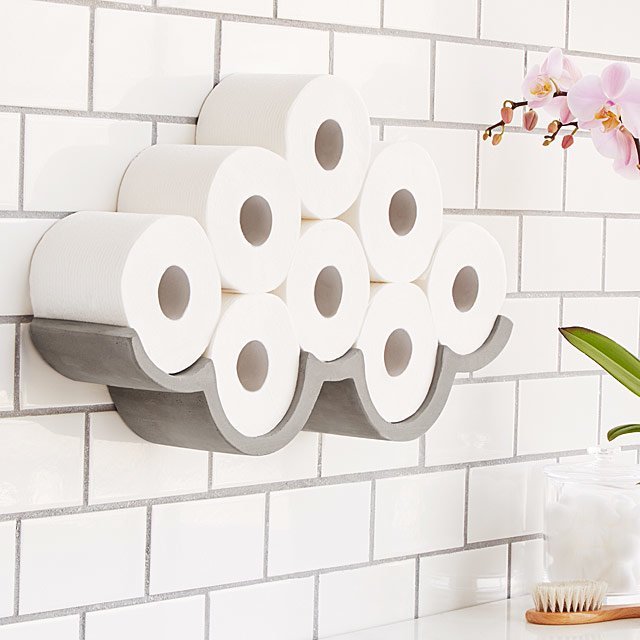 Cloudy Day Toilet Paper Storage
$115.00 – $155.00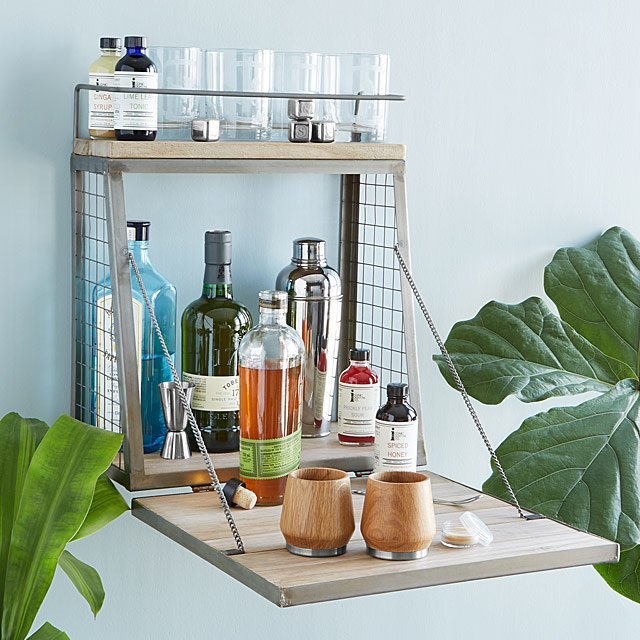 Hanging Cocktail Bar
$118.00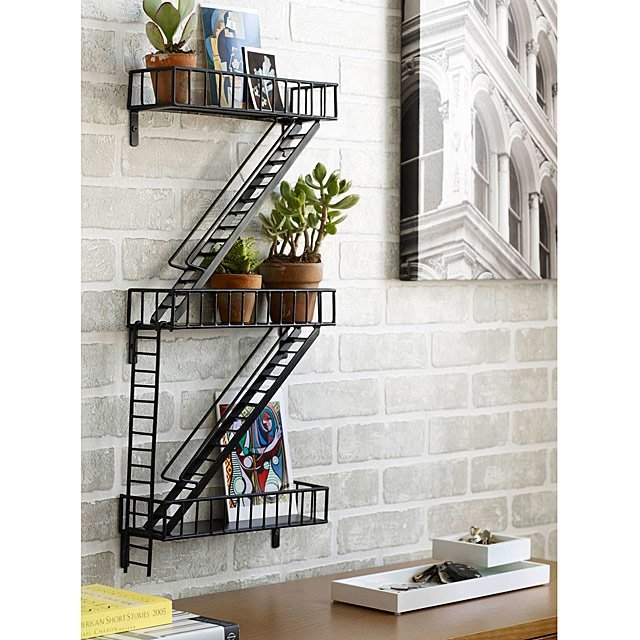 Fire Escape Shelf
$99.00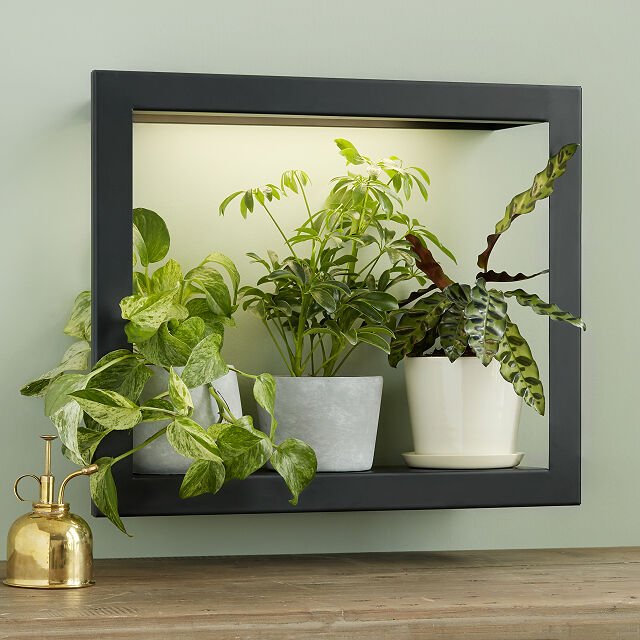 Growlight Frame Shelf
$139.00 – $189.00
Related:
---
---
There you have it. 23 beautiful decorative wall shelves to liven up your walls! I hope you found one that you liked or at least found some inspiration. Decorative storage is always a win-win solution for small spaces. Try to use them wherever you can.
Until next time, Happy Decorating!
Want More Storage Ideas? Browse Small Space Storage Ideas
PIN IT FOR LATER!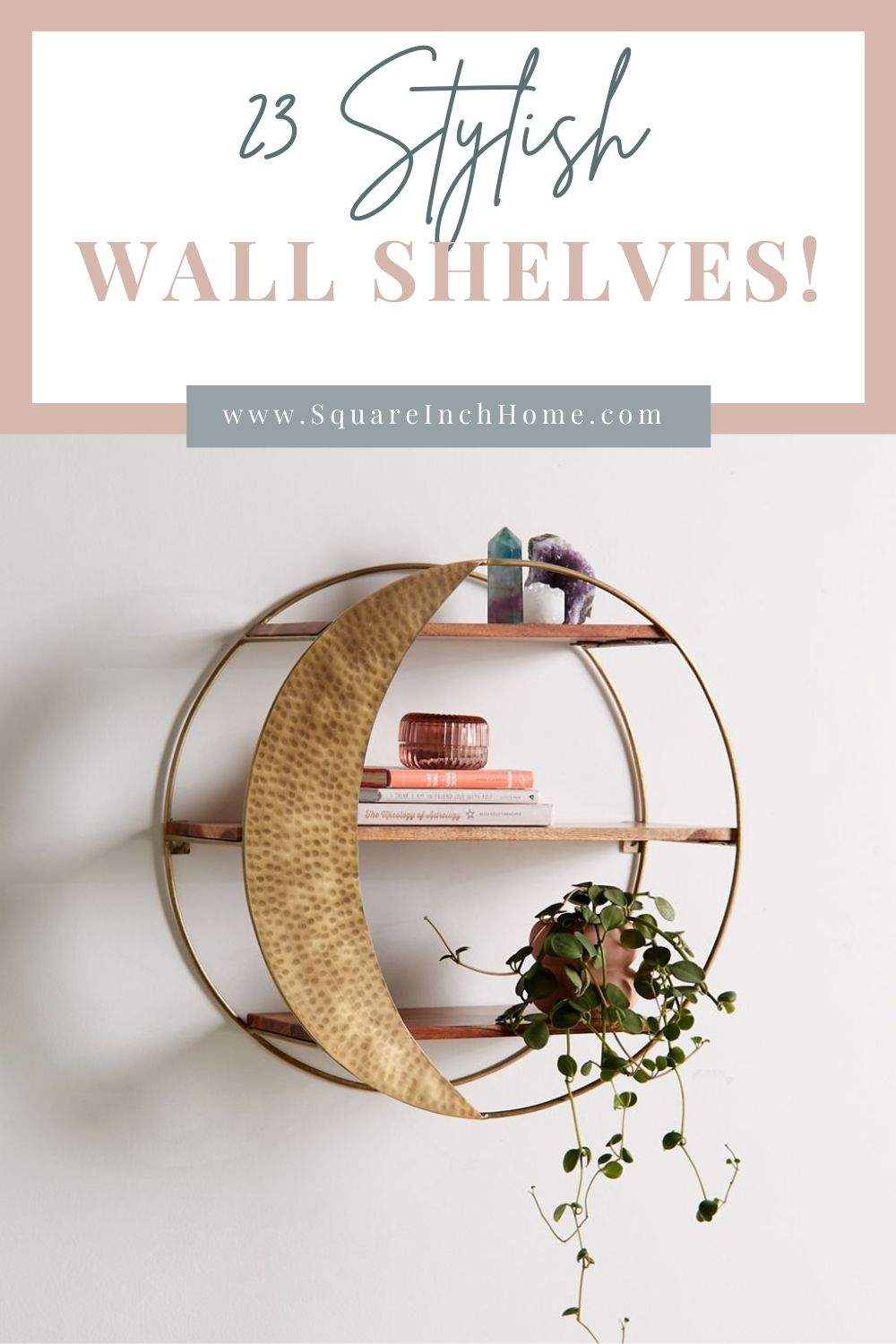 Latest Posts!