15 Delightfully Feminine Office Setups + How To Get The Look!
Pretty pastels, pops of gold and colorful florals are the cornerstone of truly elegant and feminine office decor. But as you'll see in this list, bold and dark colors work just as well to create the look too.
I know many of you are still setting up your official home offices. Or some of you might be looking for a decor refresh. After all, It's a new year and a great opportunity for a new look.
Creating a functional workspace space is a top priority, but you also want it to be beautiful, comfortable, and inspiring, right? Well if you're in the mood for a more dainty and elegant office aesthetic then this list of feminine office setups is sure to inspire! I rounded up 15 feminine office decor ideas for you to try.
Stick around till the end where I offer some tips on how to achieve the look!
**This page may contain affiliate links. If you purchase something through these links, I may receive a small commission at no extra cost to you. See the full disclosure here.**
15 Delightfully Feminine Office Setups + How To Get The Look!
#1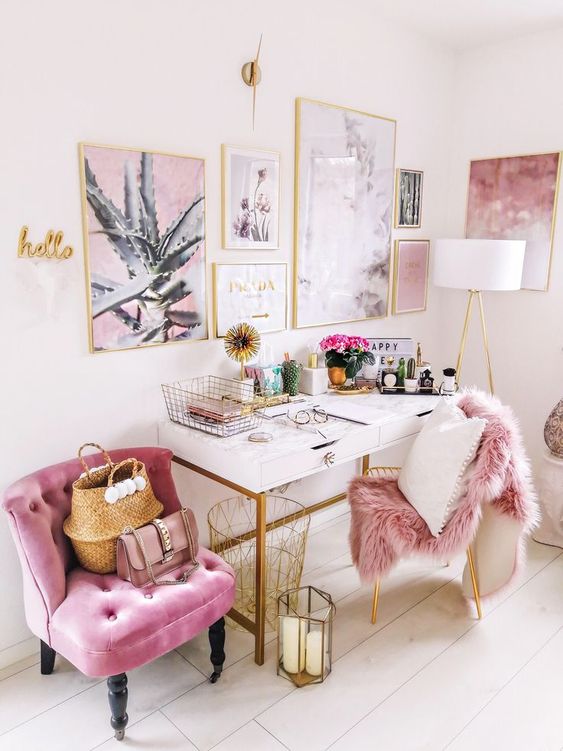 Pinterest
#2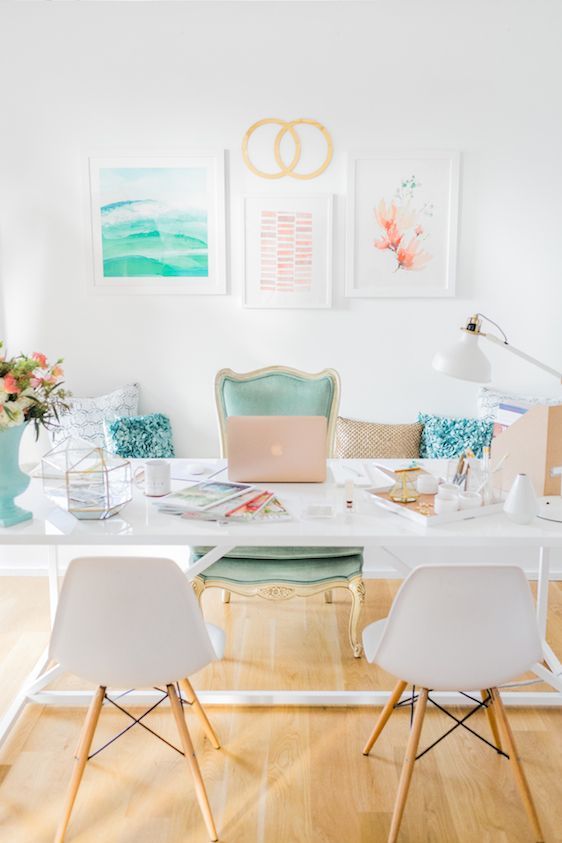 The Perfect Palette via Pinterest
#3
The Paper Nerd via Pinterest
Related:

#4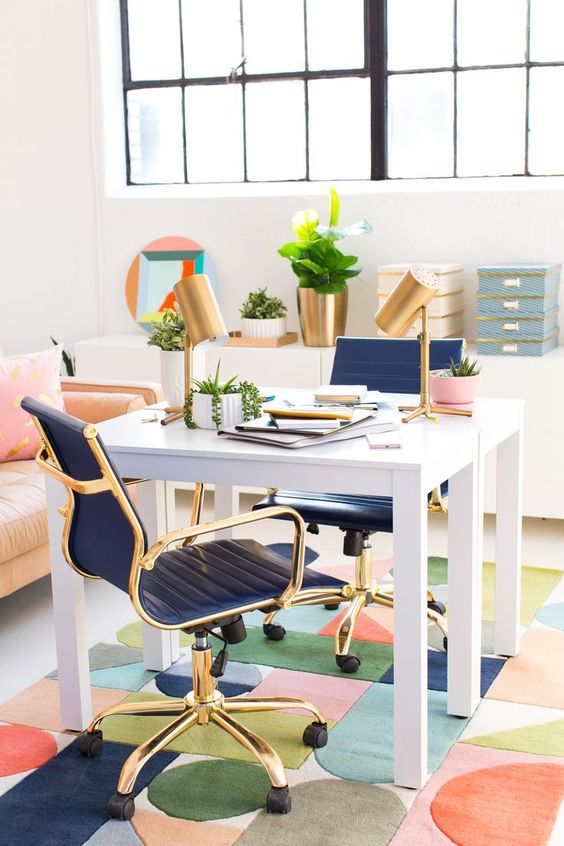 Sugar & Cloth via Pinterest
#5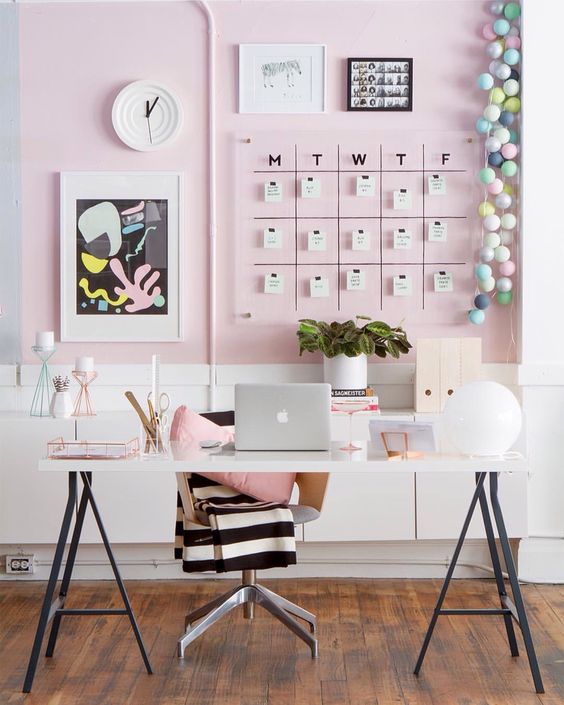 Pinterest
#7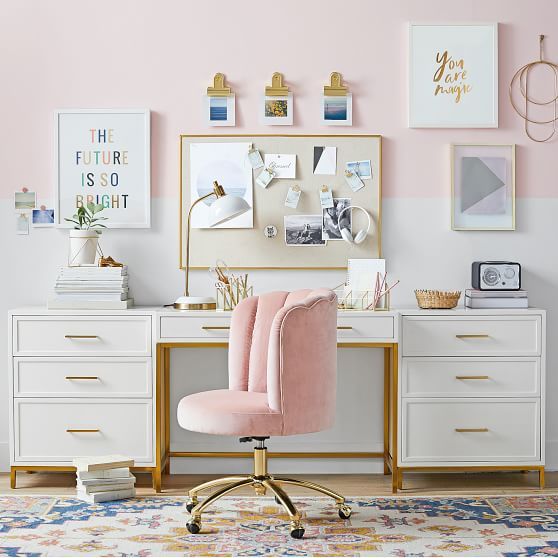 Pottery Barn Teen
#8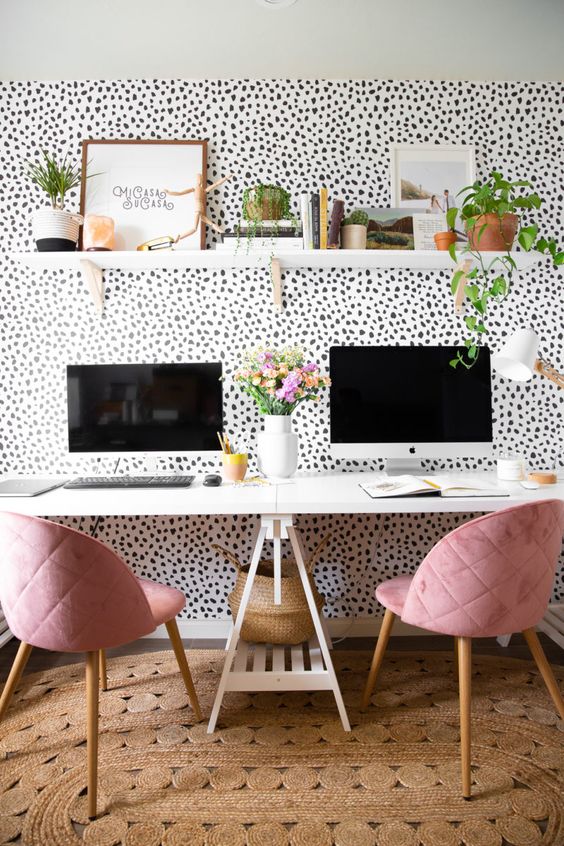 Headed Somewhere via Pinterest
#9
Get these shelves at Ballard Designs
#10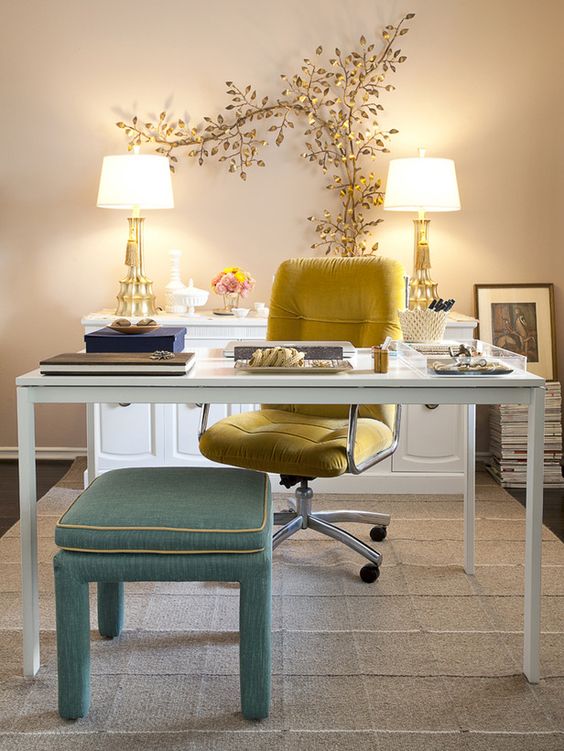 IKEA via Pinterest
#12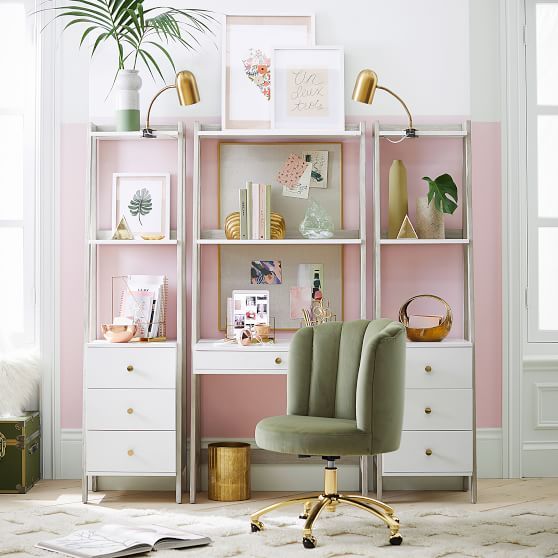 Pottery Barn Teen
#13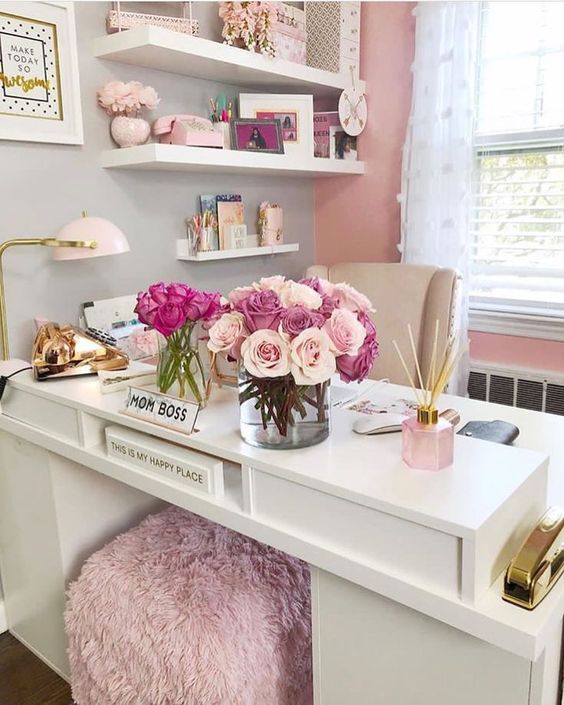 Pinterest
#14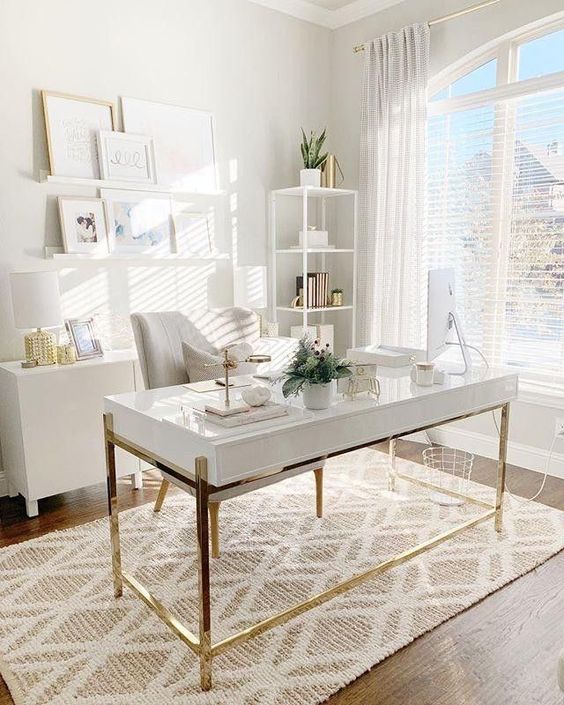 Pinterest
#15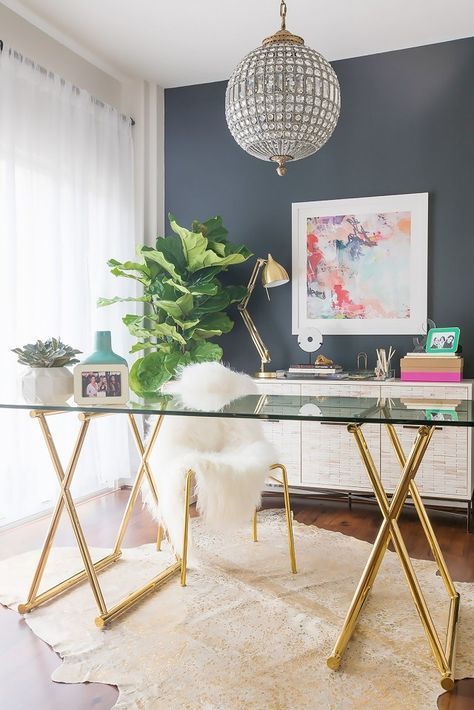 Pinterest
How To Create A More Elegant & Feminine Workspace?
You've probably noticed the common theme in all the images above. Gold Accents! Adding gold accessories to your office space will instantly make it more feminine. Gold desk accessories, gold-framed mirrors, gold table lamps, etc. Sprinkle them in wherever you can to create that luxe, fem-chic look.
If yellow gold is not your thing, Rose Gold or Brass works great too! But you will have to consider your existing color scheme to determine if rose gold is a good fit. Rose gold doesn't go with everything, while yellow gold and brass are more neutral. They both fit nicely into any decor palette.
Here are a few favorites!
Other Accents You Can Use
Floral Patterns
Florals never go out of style and are the easiest way to add a more feminine look. Try a floral office chair, floral wallpaper, or artwork. These are also great for adding little pops of color to your room.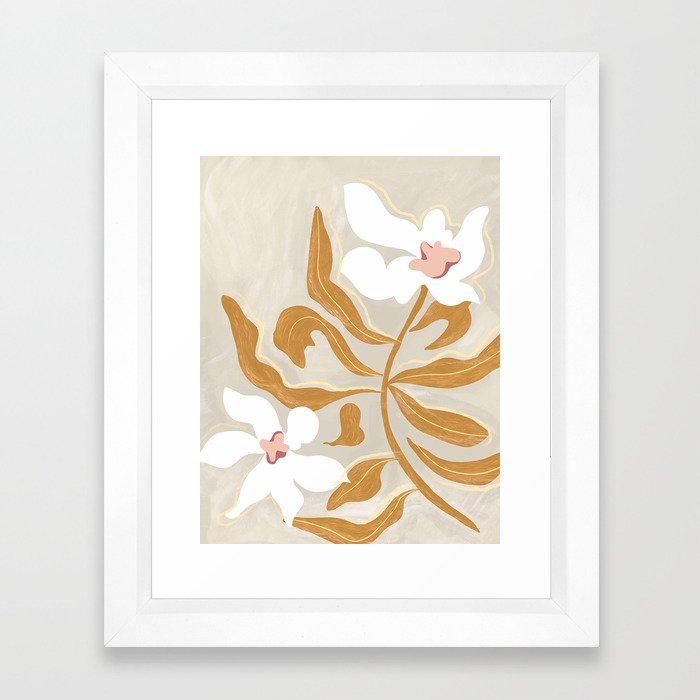 Floral Art Prints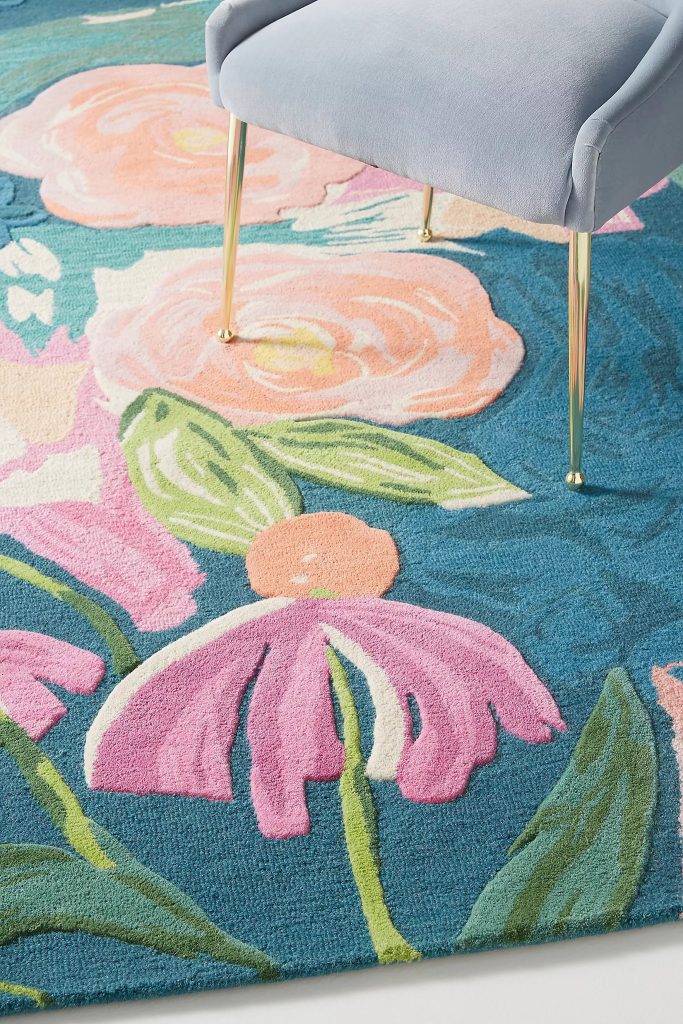 Bold Floral Rug
Shop At Anthropologie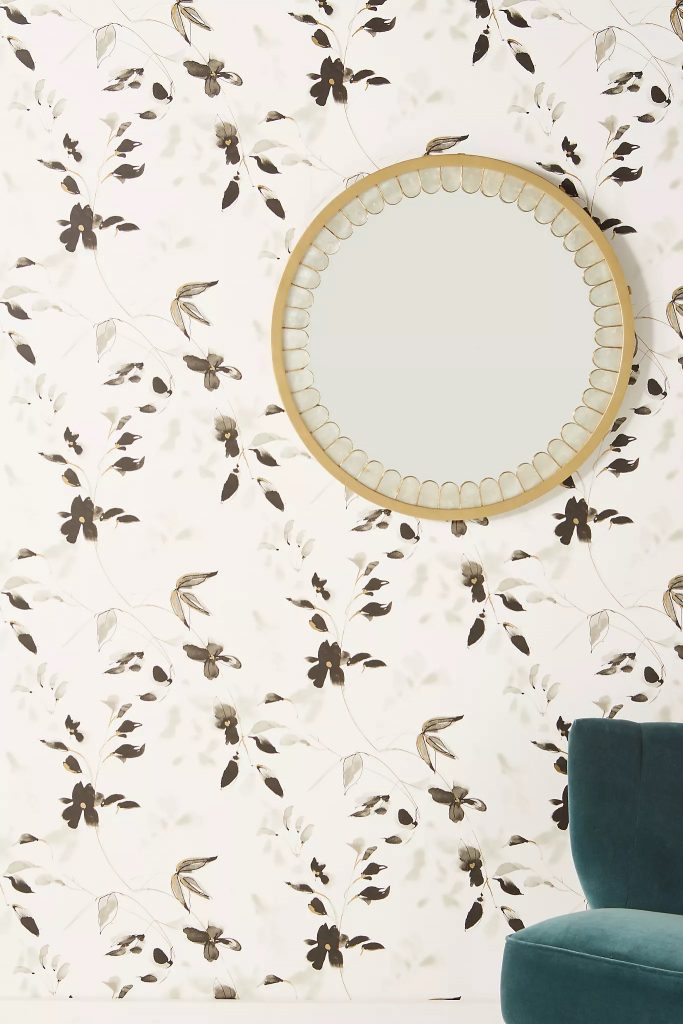 Dainty Black & Gold Floral Wallpaper
Shop At Anthropologie
Marble Office Accents
Marble is classic elegance and a go-to accessory for creating a luxe vibe. Obviously, real marble is not a must here, since marble can be quite expensive. There are lots of faux marble accents to try that won't break the bank.
Try marble wallpaper on your desk top, marble office storage & stationary.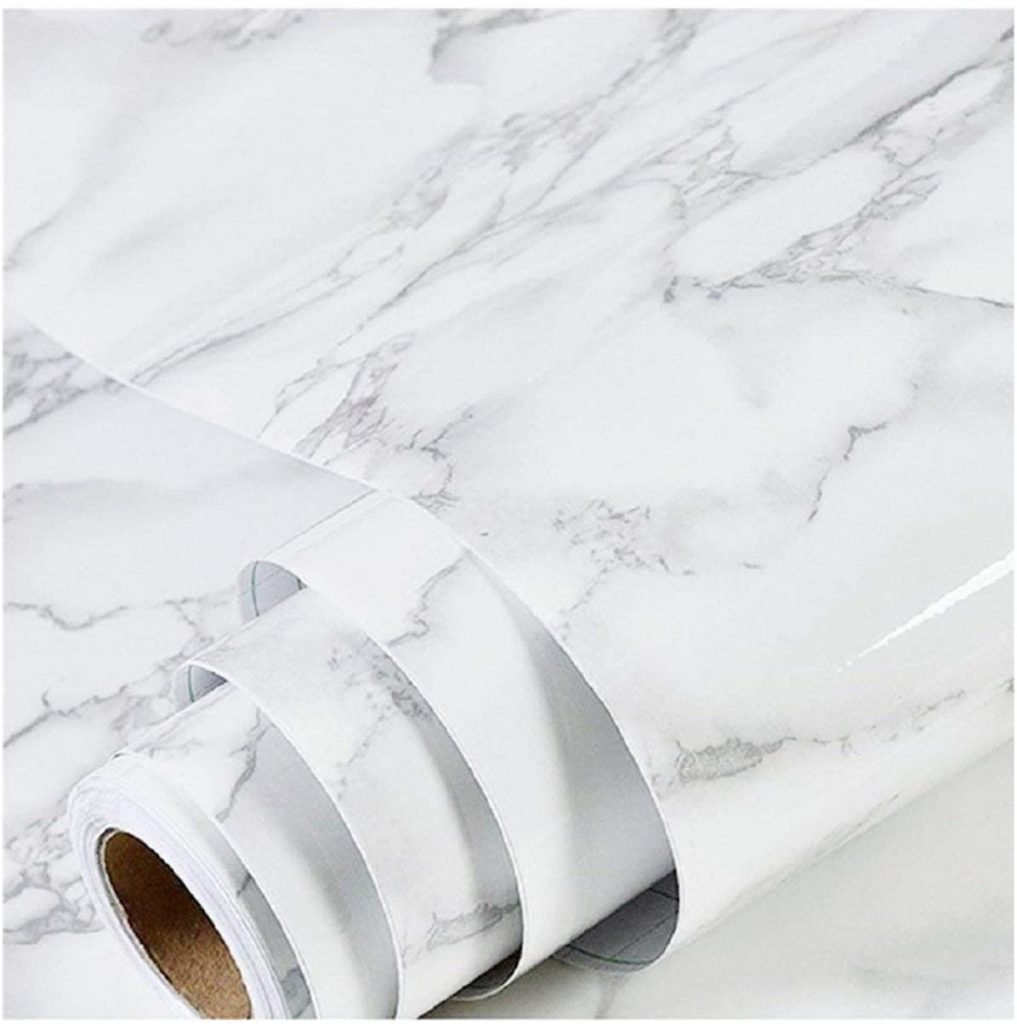 Marble Peel & Stick Surface Cover For Furniture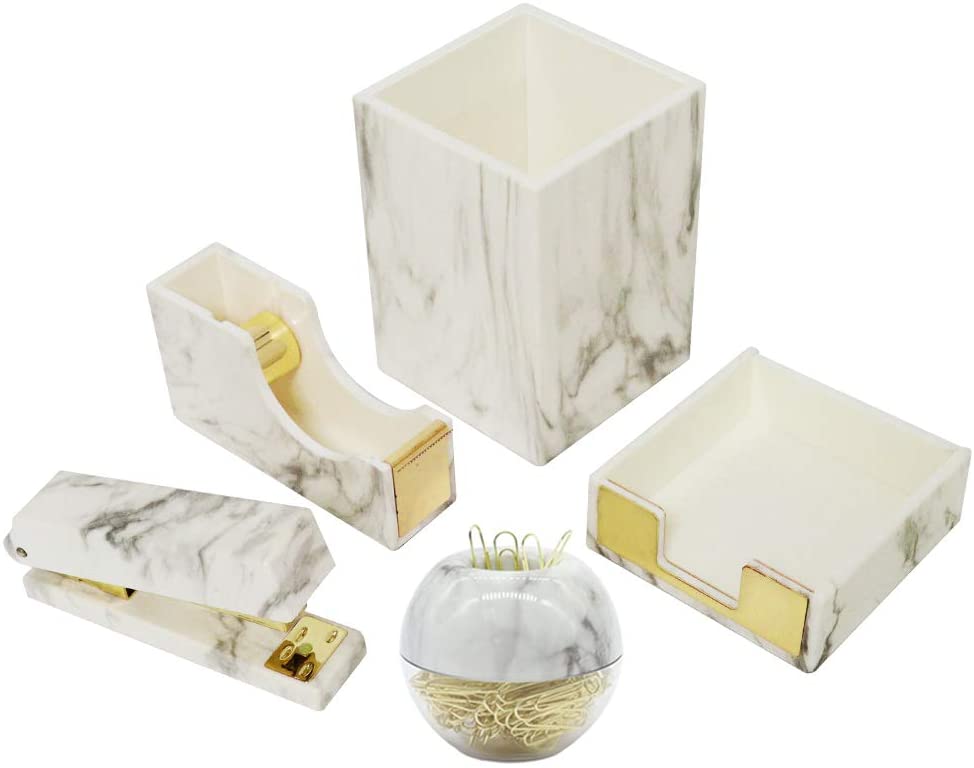 Marble & Gold Desk Accessories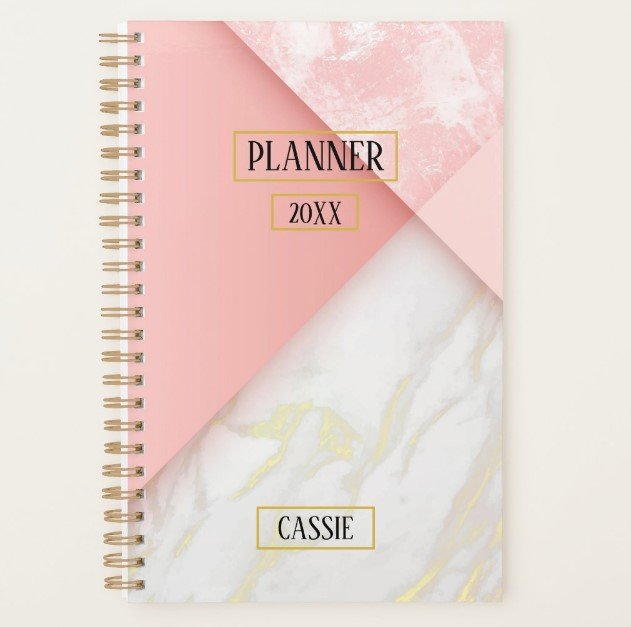 Personalized Marble Planner
See more pretty personalized planners & notebooks Here!
Pinks & Pastels Are Obvious Choices But….
Bold, saturated colors paired with pops of white or softer hues will create that girly look too. And don't forget the metallic accents!
I hope You found some inspiration for your office decor. Elegant decor will never go out of style and there's so much opportunity to make it your own. Happy Decorating!
You May Also Like
PIN IT FOR LATER!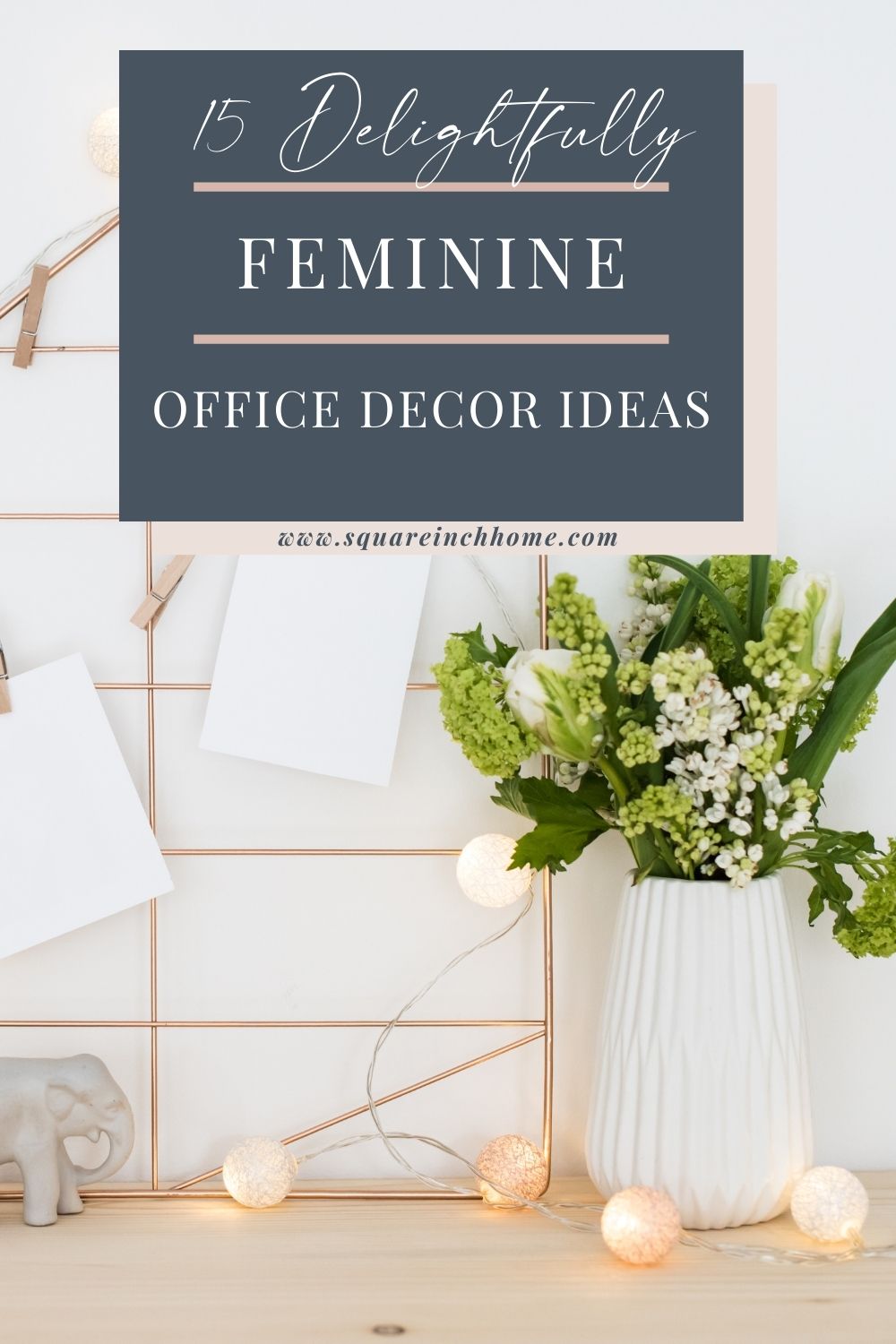 Latest Posts!