With small spaces, all things are possible!  Okay, maybe not ALL things. But carving out a home office in your small home definitely is! If you work from home or you're a student at college, having a place to work or study at home is important. If you live in a small home or apartment, creating that place can be a challenge. Thankfully there are ways to squeeze in a workspace in your small living space.
Let's get into it!
1. Use The Dead End Of Your Hallway
That wall at the end of your hallway is under-utilized. Place a small desk or install a
floating desk
(I love those!) and mount a few shelves to create an efficient workspace that doesn't interrupt the rest of your home.
2. Create A 'Cloffice'
Yes. You've seen it. It's all over Pinterest & Instagram. The office in a closet aka "Cloffice", is a popular DIY amoung small space dwellers wanting to create a home office. If you can spare the space, use your closet as a cozy office nook. This is a popular option. These closet offices are all over Pinterest, so there's no shortage of ideas with this one.
3. Sofa Table Desk
Creating a home office in a small space can be as simple as moving furniture around. Push your desk up against your sofa to create an office space in your living room. Your makeshift office space will blend nicely into the rest of the room.  This option is perfect for creating a home office in small spaces like studio apartments and other open-concept layouts.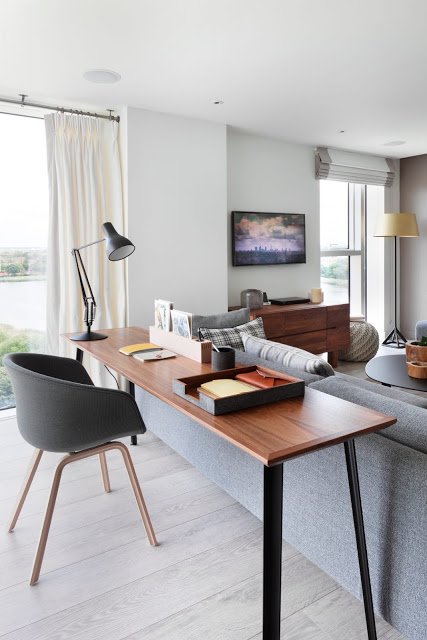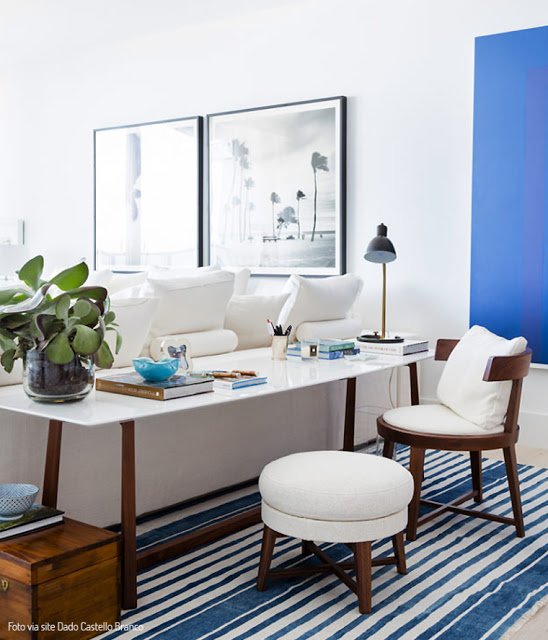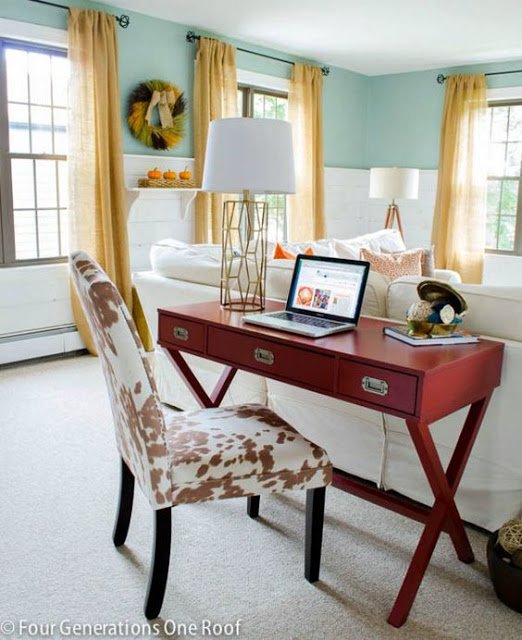 4. Fold Up Desks
Fold up desks are great for maximizing space. If you just need a place to write or check emails then a simple fold up desk is sufficient. Most of these units come with storage for your work essentials. It's a great option for person's who don't need to spend hours at the desk. Just Fold it up when you're not using it.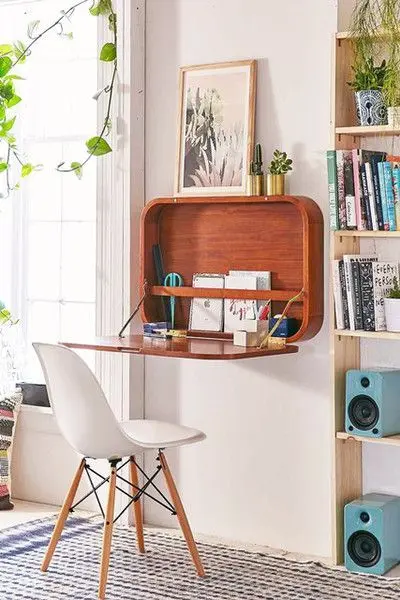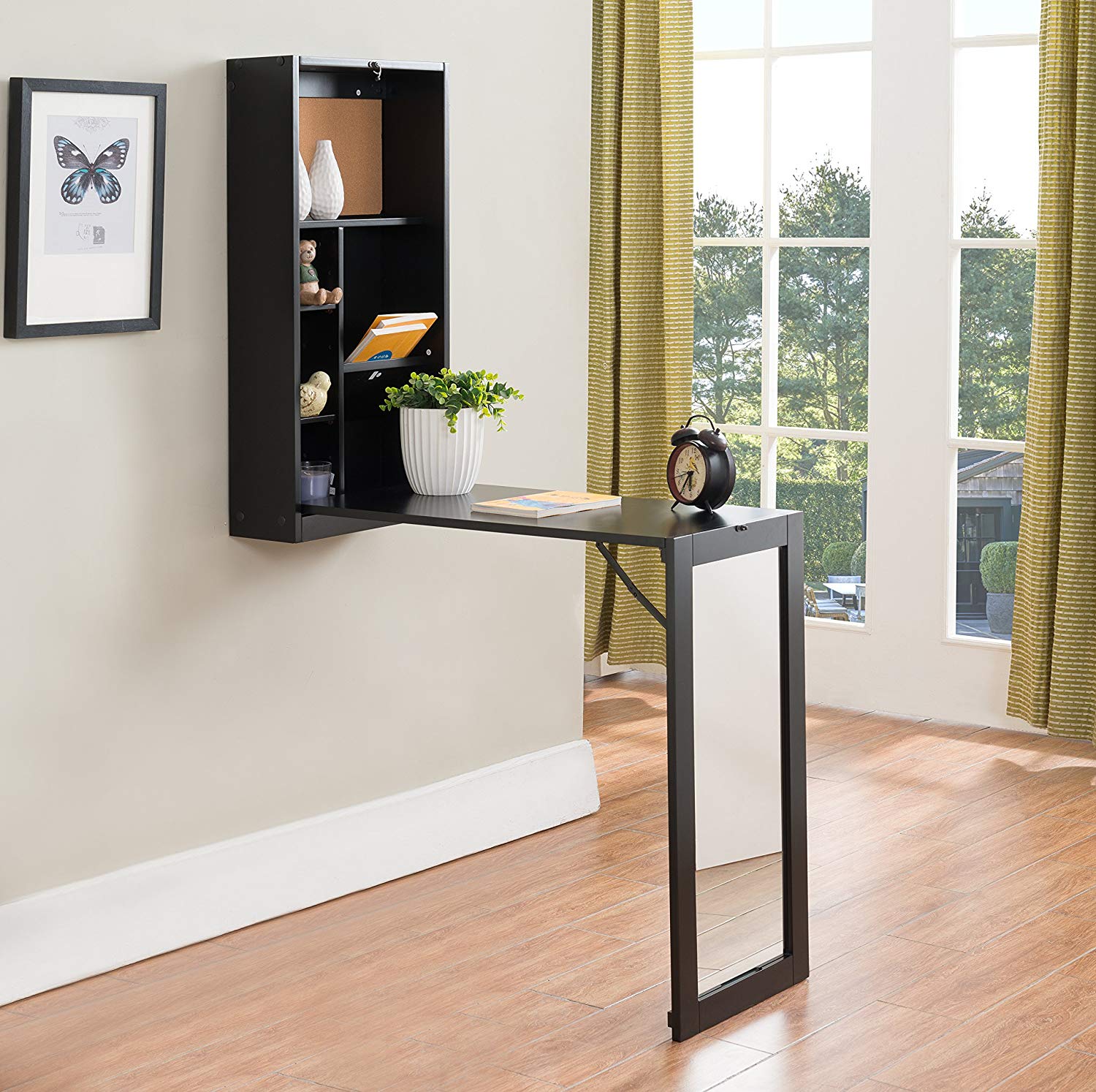 5. Nightstand
Double duty furniture is Golden when dealing with small spaces. Use a small table or desk next to your bed to create a work desk/nightstand. That's one less piece of furniture to buy and you gain extra space for your work.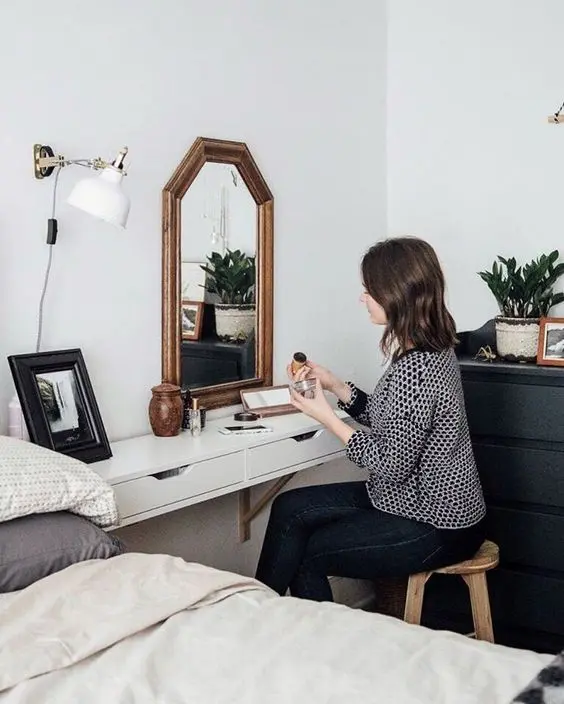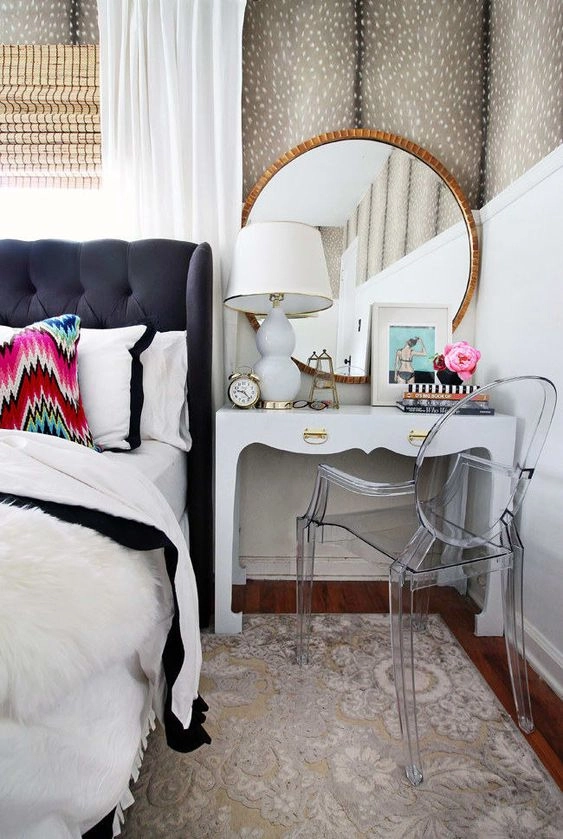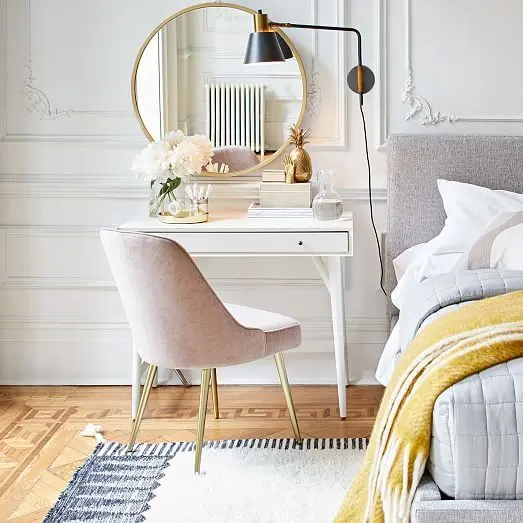 6. Corner Office
Maximize every inch of space in your room with a corner desk. Empty corners can be converted into an office space with the right desk. Corner desks are a popular choice for small apartments and use very little space. They come in a variety of sizes and styles too. Add some corner shelves and you've got yourself a cute, functional office nook.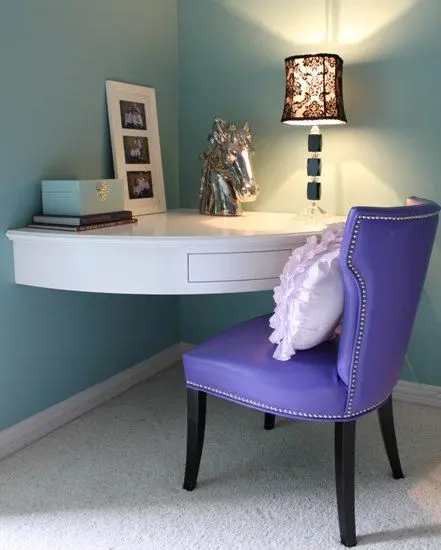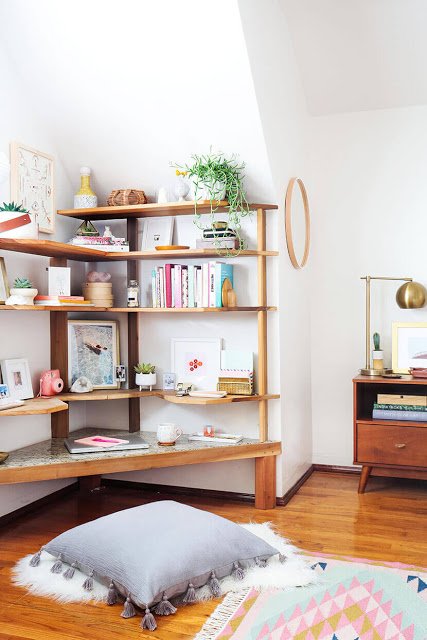 7. Go For A Ladder Desk
The ever-popular ladder desk has been on-trend for small spaces for a while now. And for good reason too. These desks occupy very little space while creating lots of storage for all your office and study essentials. Best of all, they come in a large variety of styles, colors, and materials.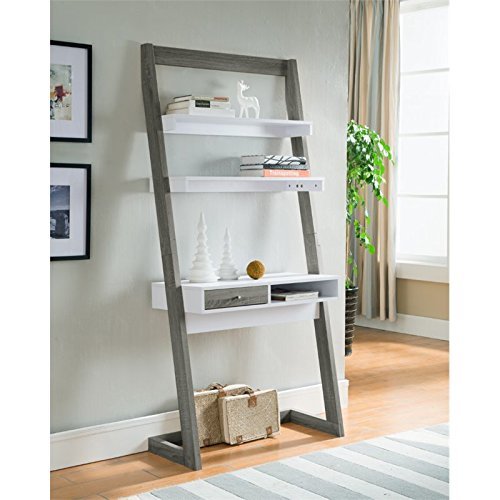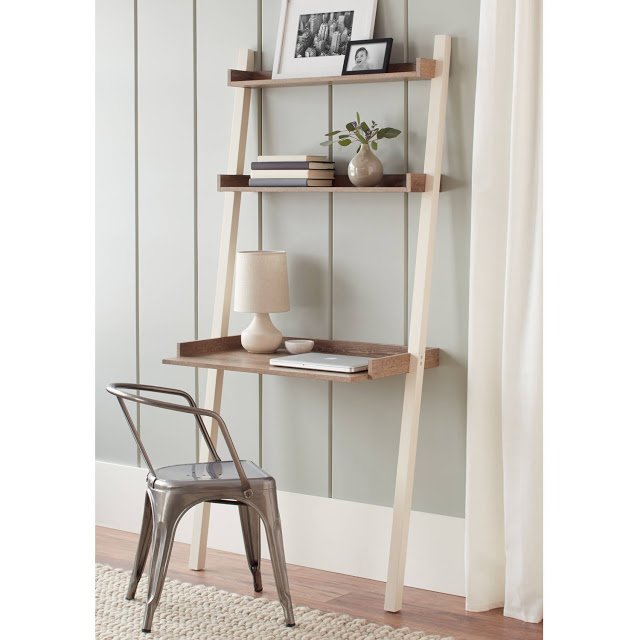 Looking for a desk for your small space? I rounded up a few stylish pieces Here!