If you've read my other posts, you'd see that I talk A LOT about the importance of multi-functional furniture, and accessories in small spaces. This post and these finds echo the same sentiments.
These decorative storage pieces offer the storage you need while adding a decorative element to your overall decor. You get to save on additional decor accessories and gain extra storage all at the same time. That's 2-for-1 Baby!
Check these out!
Storage Finds That Double As Decor!
Mirrored Shelving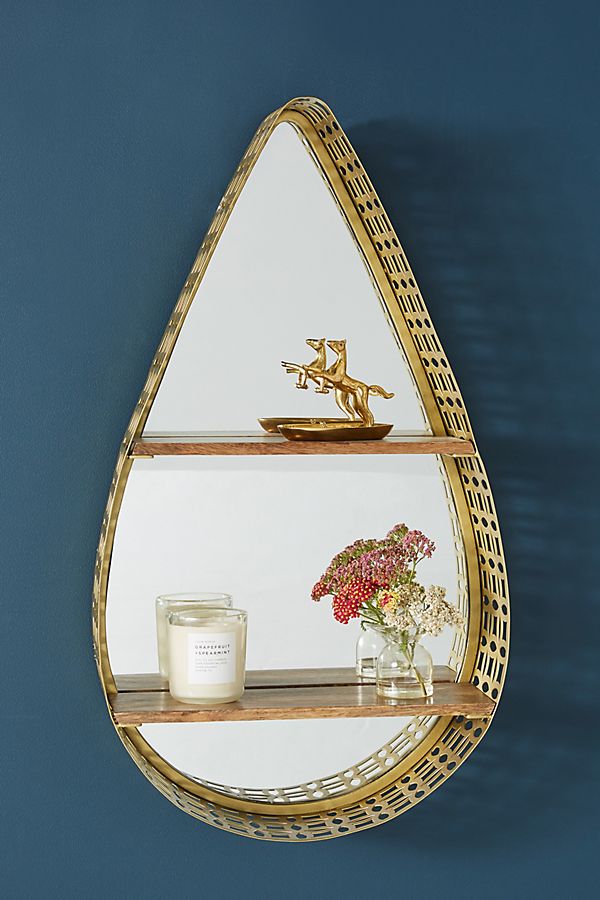 Related Post: 20 Gorgeous Mirrors With Shelves & Hooks
Boho Woven Hanging Pocket Storage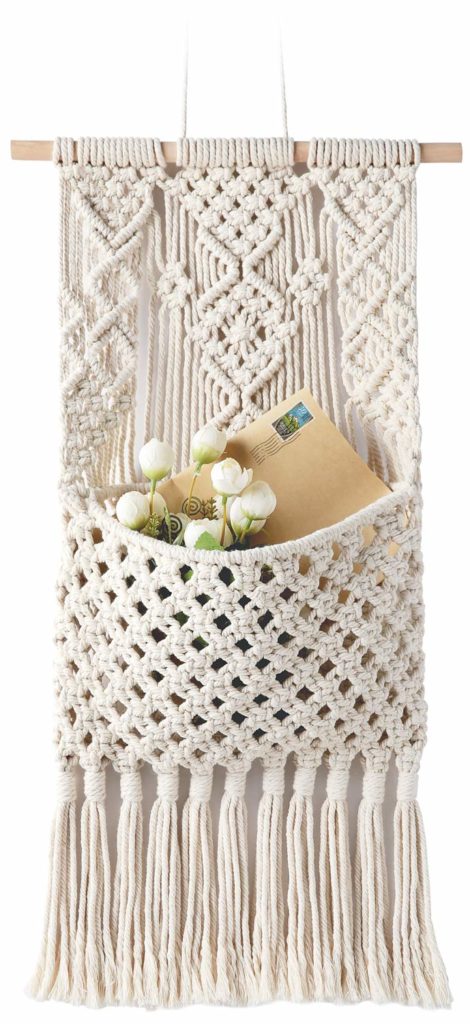 Boho Wall Mount Cotton Woven Organizer on Amazon
Add some Boho charm to your decor with this woven delight. Use by your entryway to store letters, bills, magazines, and more.
Metal Hanging & Standing Wire Storage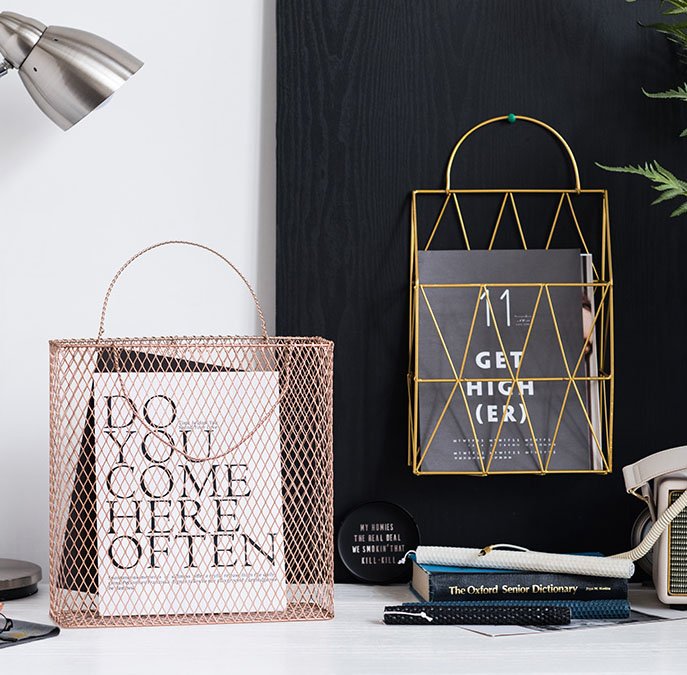 These modern wire basket storage pieces are perfect for organizing files, mail, books, magazines, you name it. Both stylish and handy, and they're available in gold and rose gold.
Pink, Rose Gold Velvet Storage Trunk Ottoman.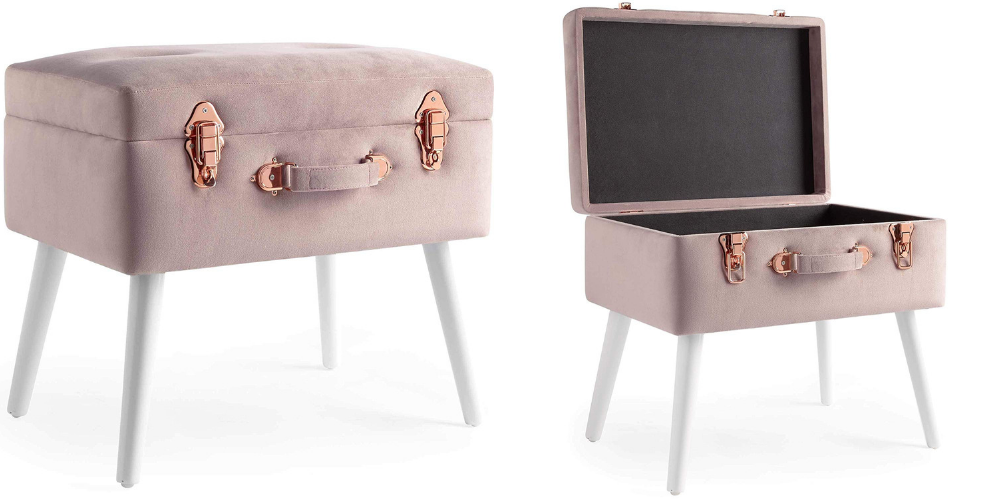 Talk about multipurpose. This pink velvet storage trunk ottoman is both storage and seating. The rose gold clasps add a nice decorative touch to this piece. Use as an ottoman or a footstool. Add a tray on top and use as a small coffee table. A pretty piece for the bedroom or living room. Unclip to store all the things you want to hide inside the roomy internal storage.
Ceramic Animal Ring Organizer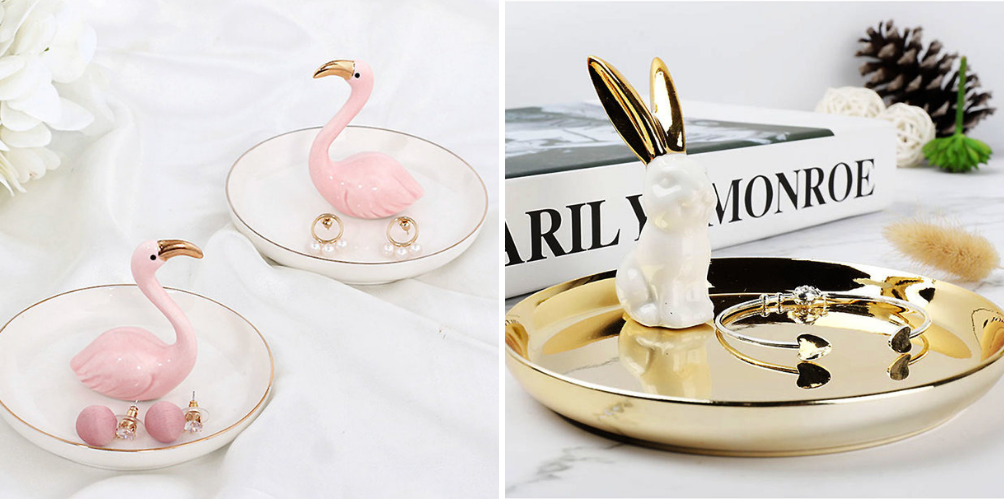 These stunning and stylish trinket trays/jewelry organizers are great for holding jewelry, keys, loose change and other trinkets. Choose between the pink flamingo, the white and gold rabbit with the white or gold tray.
Cool Geometric Dog Tissue Holder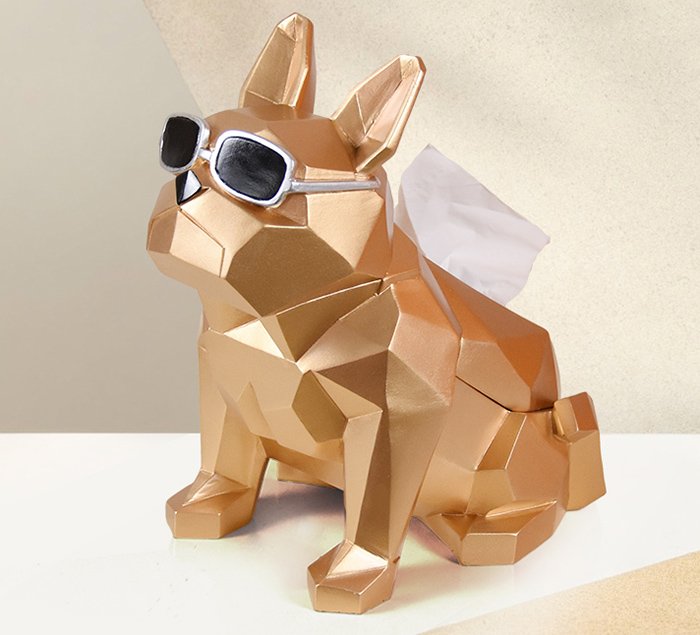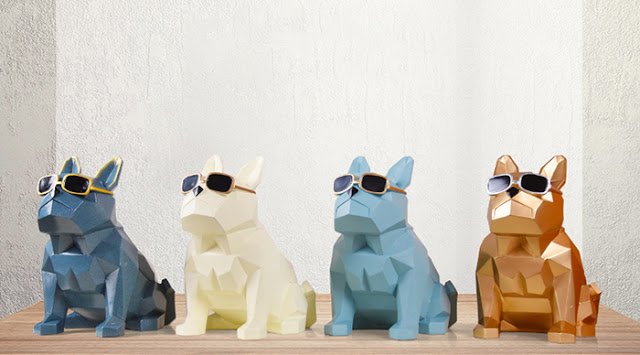 Have some fun with these funky geometrically shaped tissue holder storage. This one makes a cool unique gift for friends and family. Also available in White and 2 shades of Blue.
Cream & Rose Gold Vintage Style Storage Trunk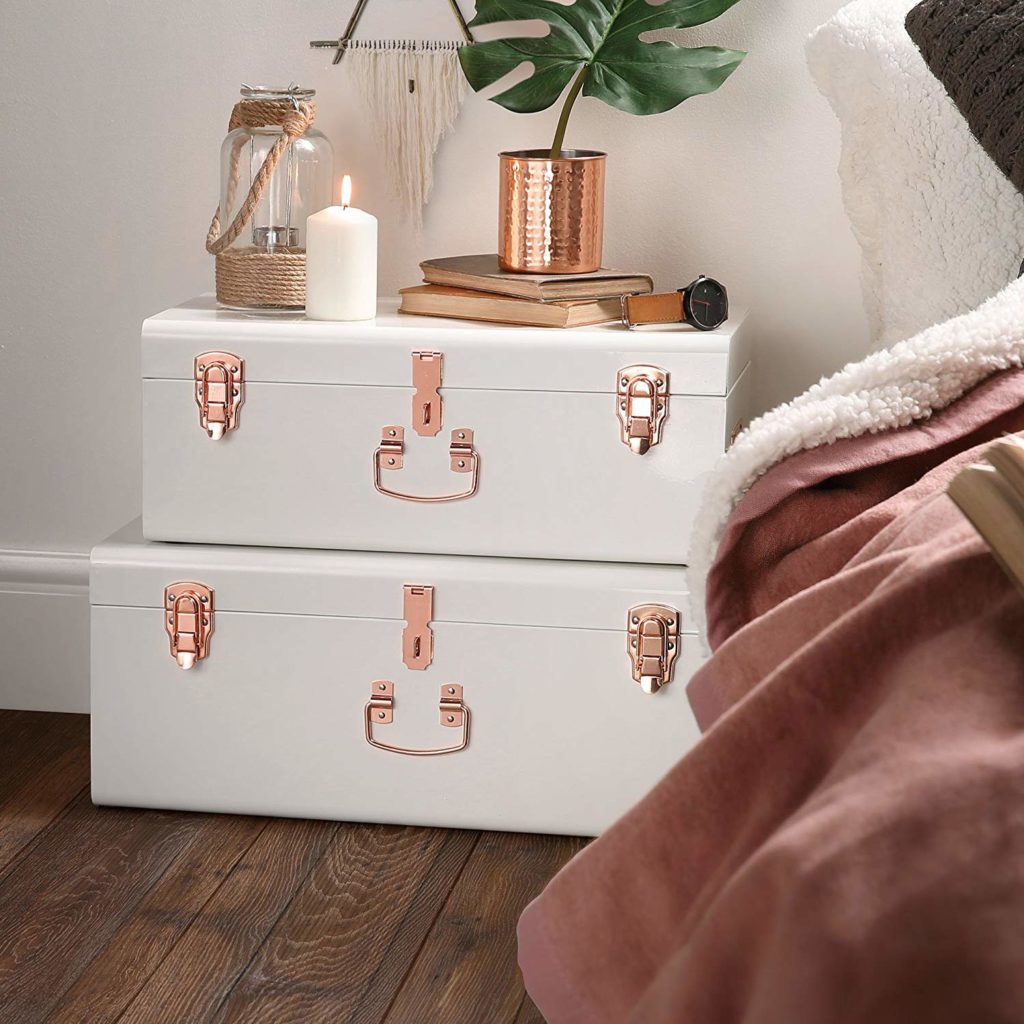 Another vintage storage trunk for ya! This cream and rose gold decorative storage trunk provides great storage and can be used as a nightstand or end table too.
Decorative Storage Book Box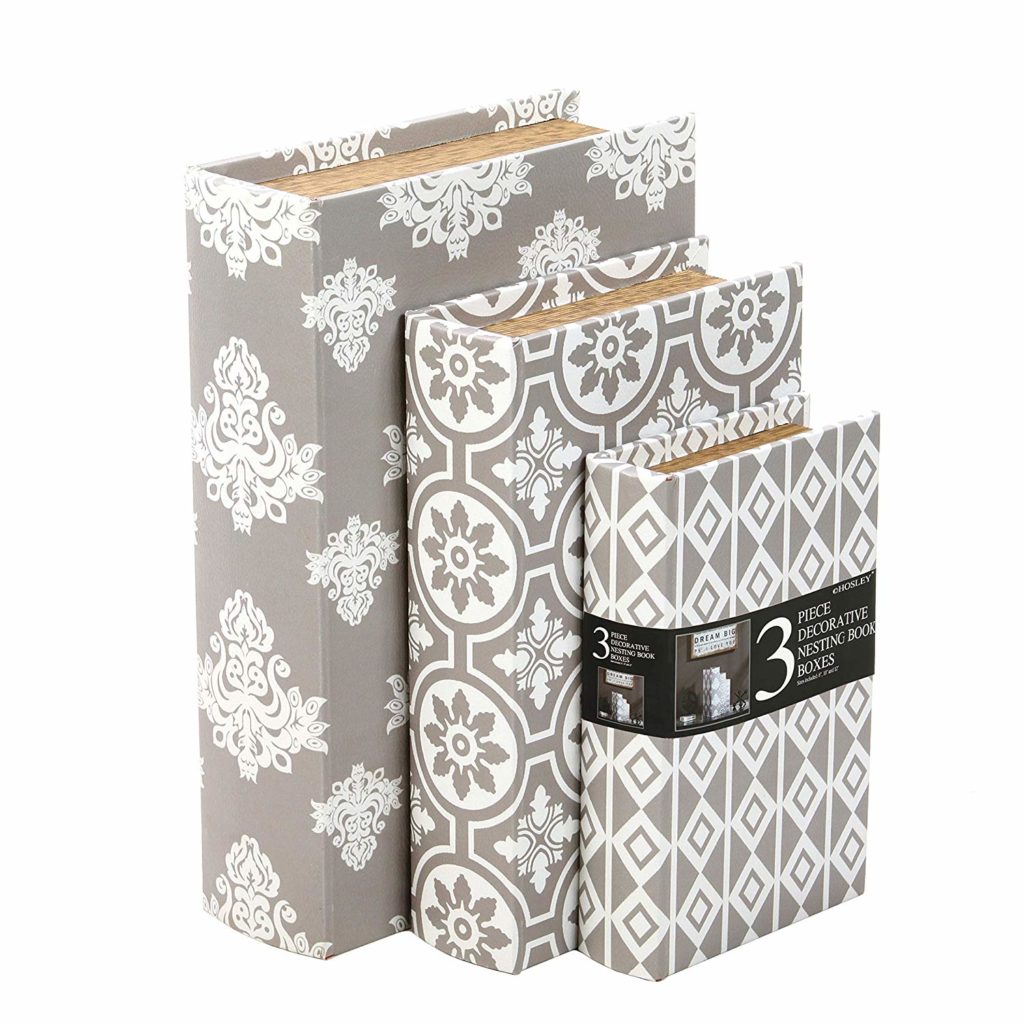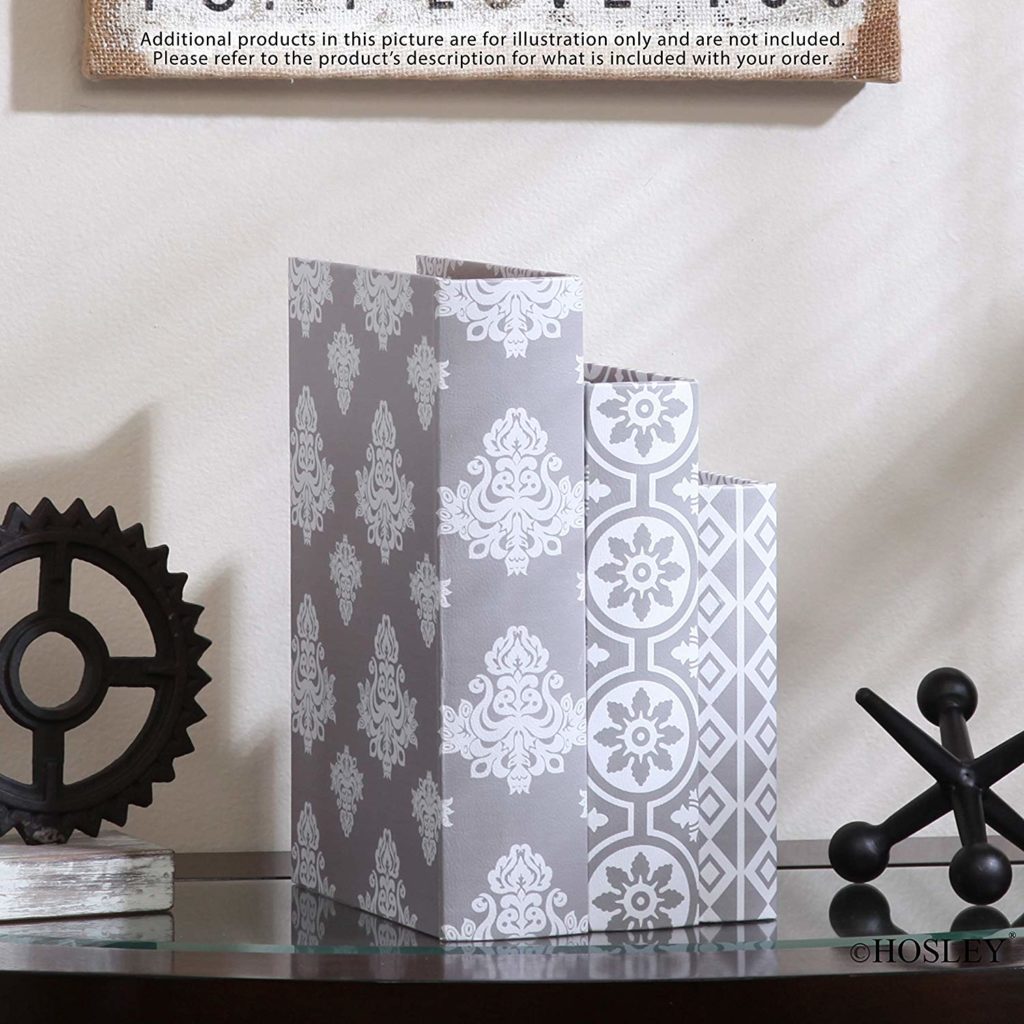 Large Storage Book Box Set of 3, Gray & White Farmhouse Style – On Amazon
Gold Pyramid Jewelry Organizer
3 Tier Pyramid Hanging Jewelry Organizer – On Amazon
Store all your hanging earrings, watches, and rings. This trendy pyramid jewelry organizer acts as a decorative display of all your pretty hanging earrings. Makes a great gift to!
Stackable Marble & Gold Kitchen Canister Set.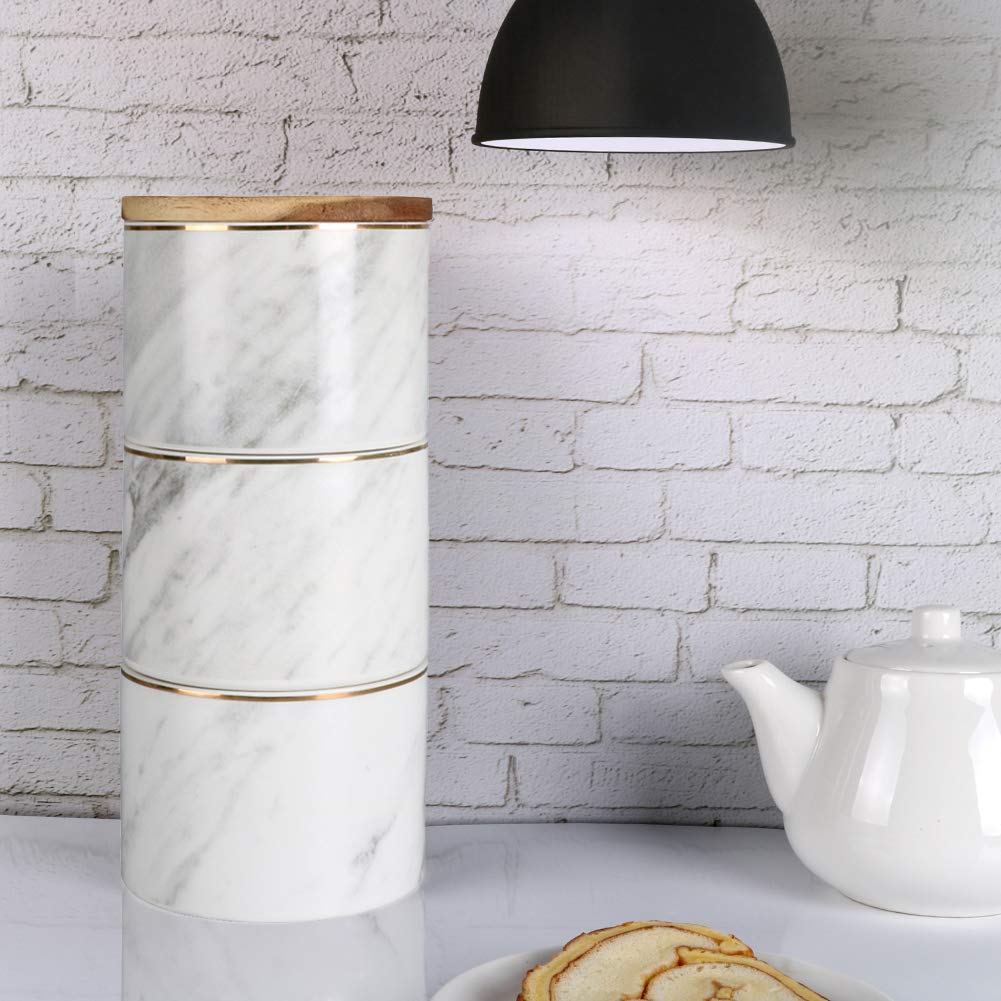 White Ceramic, Marble Canister Set for Kitchen – On Amazon
Stylish, modern space-saving kitchen canister set for your coffee, sugar, and tea. Stack them up to save space when not in use.
PIN THIS FOR LATER!