Work From Home: 24 Modern Desks, Perfect For Small Spaces!
With all the extra time on our hands lately, now is the perfect time to set up that home office you've been procrastinating on. While we're facing some challenging and unpredictable times, maintaining a sense of normalcy at home is a great way to cope with anxiety and stress.
Since many of us are now forced to work from home, creating a functional space where we can focus and be productive is a must. No matter the square footage, there's always a way to carve out a workspace in a small home or apartment.
First-things-first, you're gonna need is a good desk. One that fits. I curated these small modern desks for small spaces and included a few extra options.
This Curated Collection Includes:
Small Modern Desks – If you just need a simple (but stylish) desk for your laptop then these pieces are a good place to start.
Desks With Extra Storage – But if you want an official setup, then these small desks with storage might tickle your fancy.
*This page may contain affiliate links. If you purchase something through these links, I may receive a small commission. I only recommend products that I love and trust! **
Small Modern Desks For Small Spaces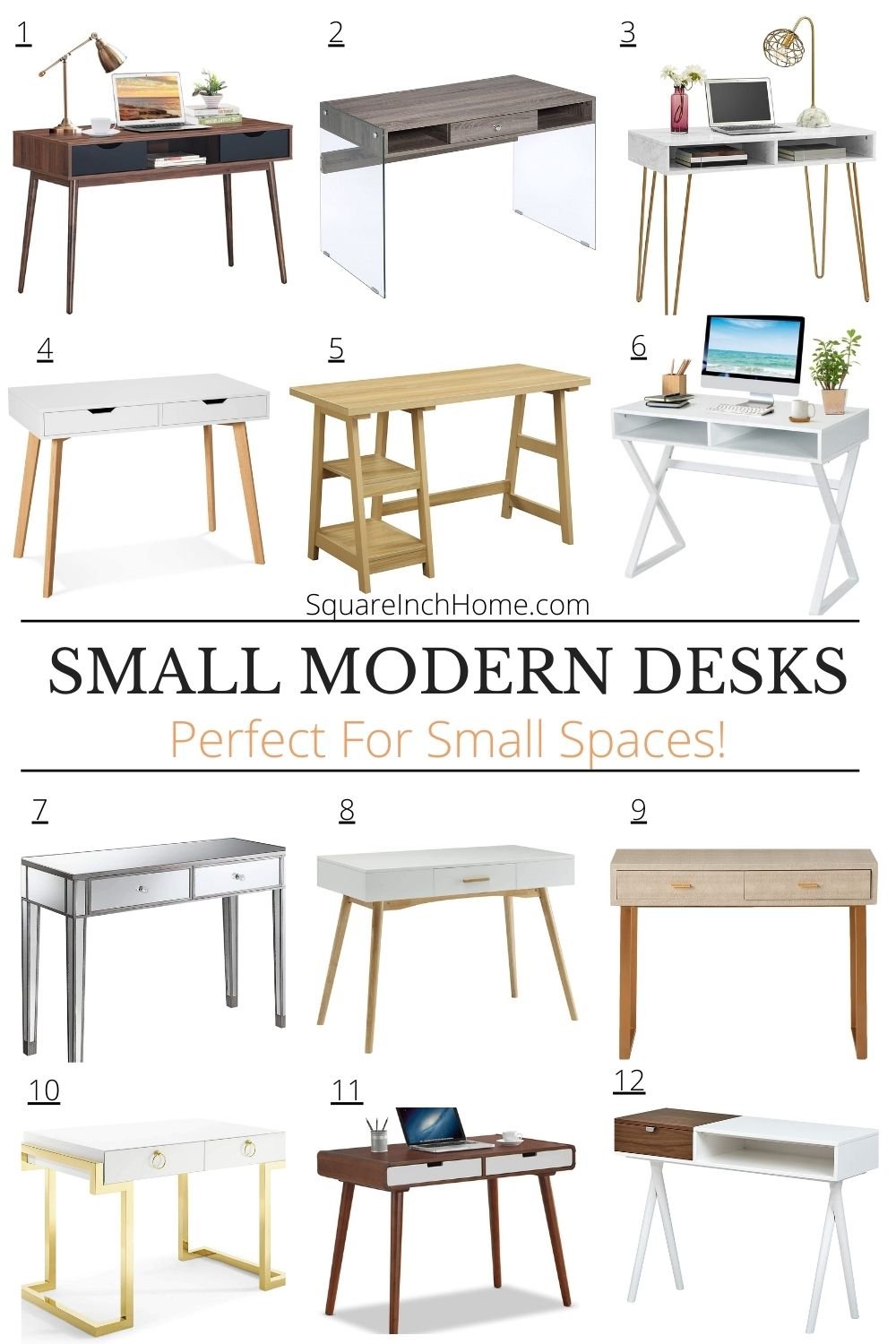 RELATED:


Small Desks With Extra Storage
Sometimes you need more than surface space when creating a home office or workstation. Opt for desks that provide extra storage. When you need to optimize your workspace for productivity, desks with shelves and extra surface space are a great option. Furniture pieces that work harder for you are always worth the investment. These units help you save space, stay organized and get the job done.
BONUS: A few of these are multifunctional too!
Options 1, 2, 6, 10 and 12 can also serve as a room divider.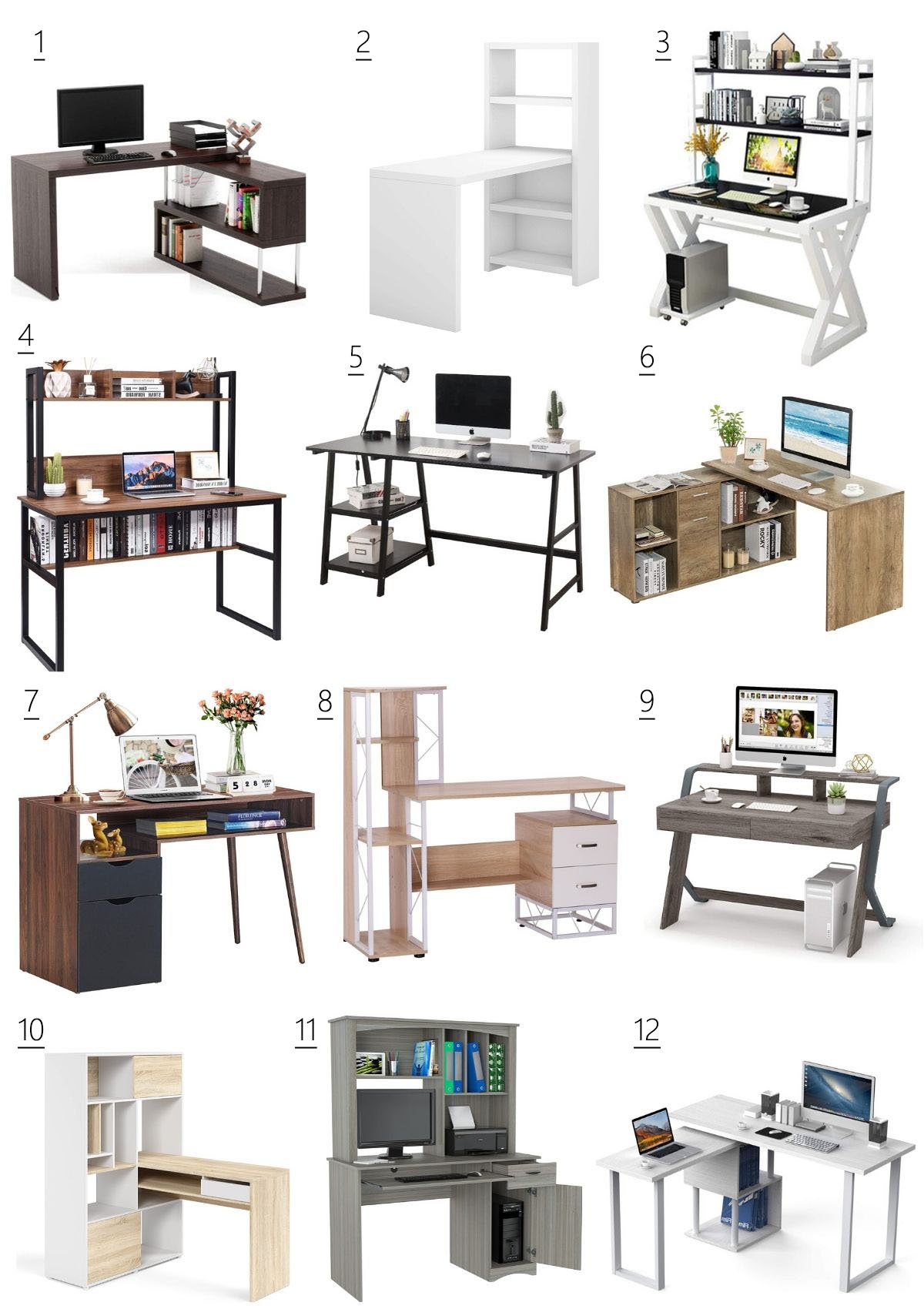 Related:


You May Also Like:
PIN THIS FOR LATER!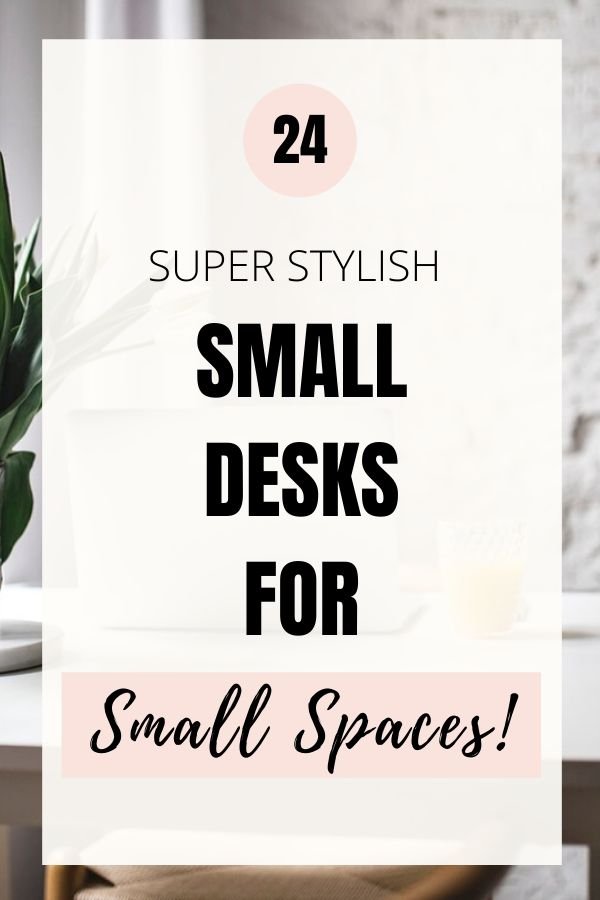 Don't Miss The Latest Posts!