5 Tips For Using Dark Paint Colors In Small Rooms
Contrary to what many believe, dark paint can actually make a small room feel bigger. Deep colors tend to blur the edges of the walls. This creates the illusion of an endless and expansive room. Which is exactly what you want when working with small rooms, right?! With this in mind, there are still some important things to consider when working with dark paint. In this post, we'll go over 5 quick tips for using dark paint colors in small rooms.
Stick around till the end because I included some trendy dark paint colors and dark removable wallpaper options (for those who can't paint) to consider.
So If you're not afraid of the dark, then here are some tips for using dark paint colors in small spaces.
**This page may contain affiliate links. If you purchase something through these links, I may receive a small commission. I only recommend products that I love and trust! **
5 Quick & Easy Tips For Using Dark Paint Colors In Small Rooms!
The # 1 (And Most Important) Tip…
Never select paint from a swatch without viewing it in the room first. Lighting can change throughout the day with daylight, so be sure to evaluate a color in all types of lighting that exists in the room. This also includes artificial lighting.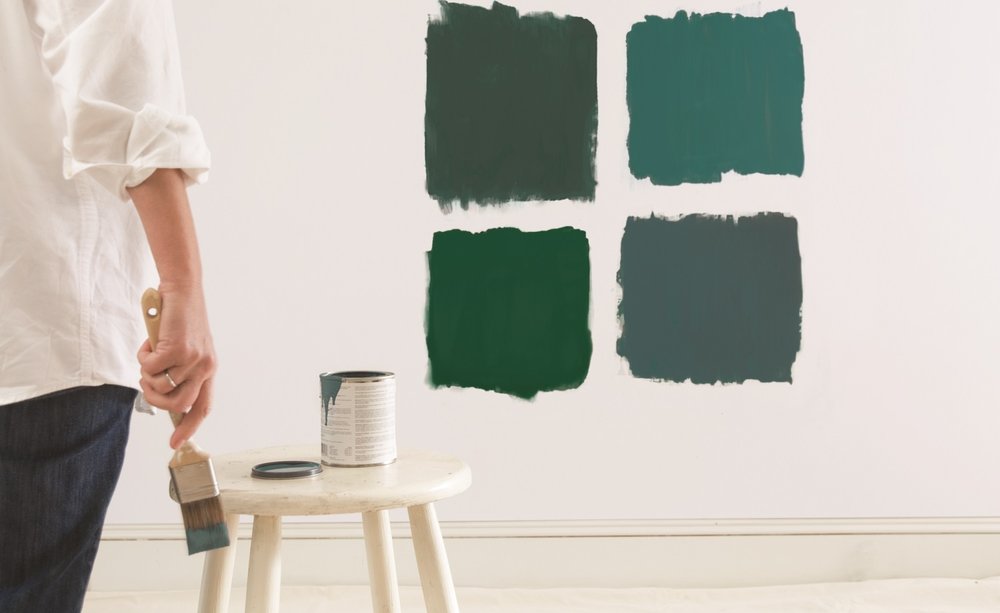 Most paint and hardware stores sell sample pints for around $4 – $10, making it easy and affordable for you to try out different colors. Paint a few swatches on the wall, and live with them for a few days. Observe how they change in the light during the day and at night with your lamps.
Do the same when buying wallpaper. Many suppliers offer sample sheets in different sizes for you to try.
2. Go For High Contrasts
Instead of painting the entire room in a dark color, go for an accent wall to create bold contrasts. Another fun and modern way to use dark colors in small rooms is a technique called Color-Zoning. Which is perfect for small studio apartments and open floor plans. If you're considering dark paint for your bathroom then check out these tips for using Dark Paint In Small Bathrooms!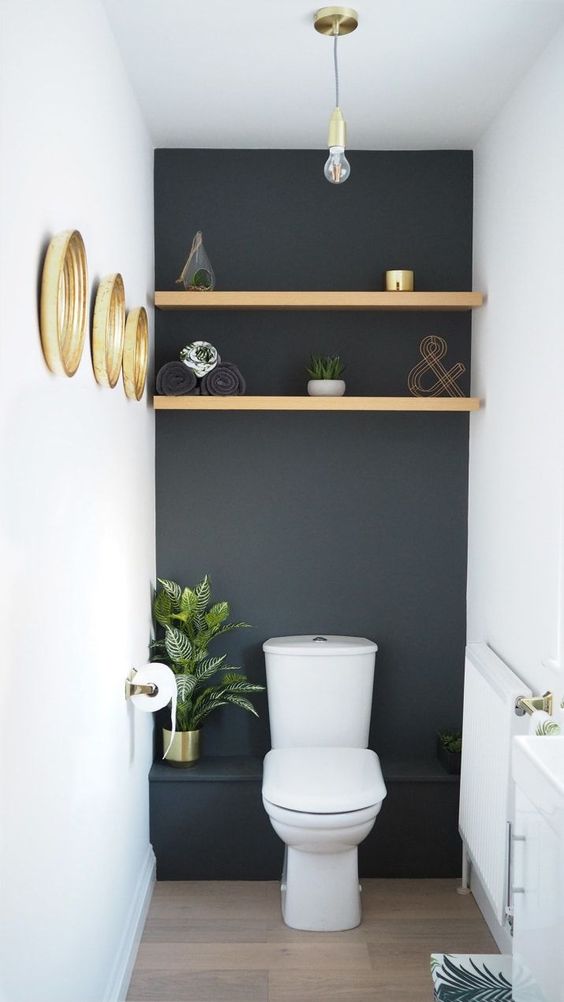 Related Articles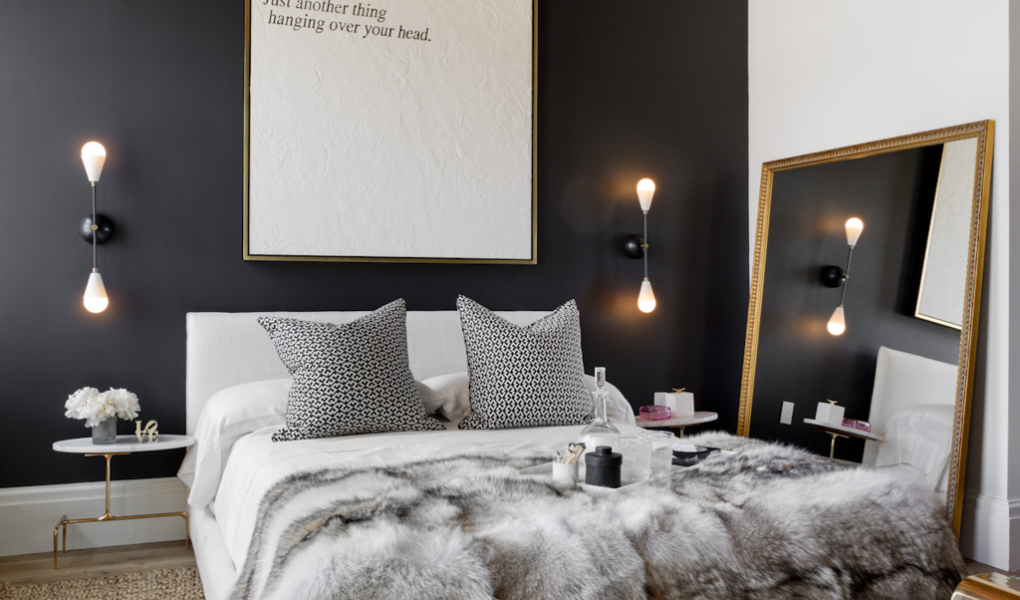 You're Gonna Love These Dark Accent Walls In Small Spaces!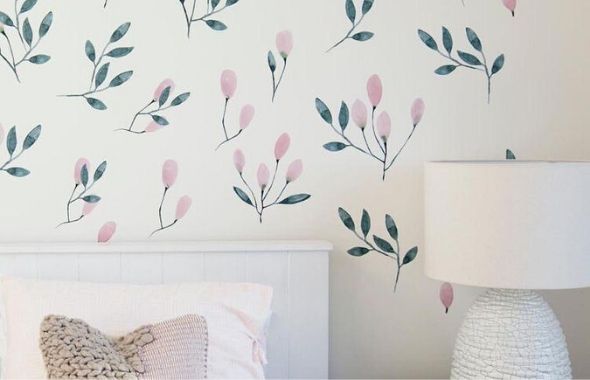 7 Ways To Create An Accent Wall WITHOUT Paint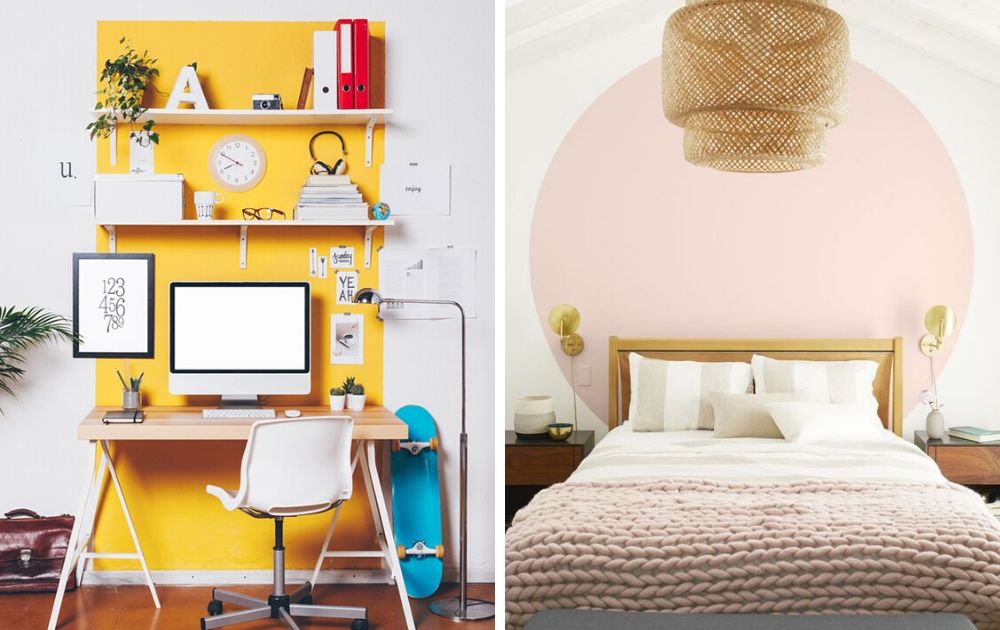 Divide & Color! Use Color-Zoning To Separate Your Studio.
3. Incorporate reflective materials
Use mirrors, metal decor pieces, or mirrored furniture to reflect natural light and open up space. Reflective pieces like these bounce light around and reflect square footage, which will make any space feel brighter and even bigger.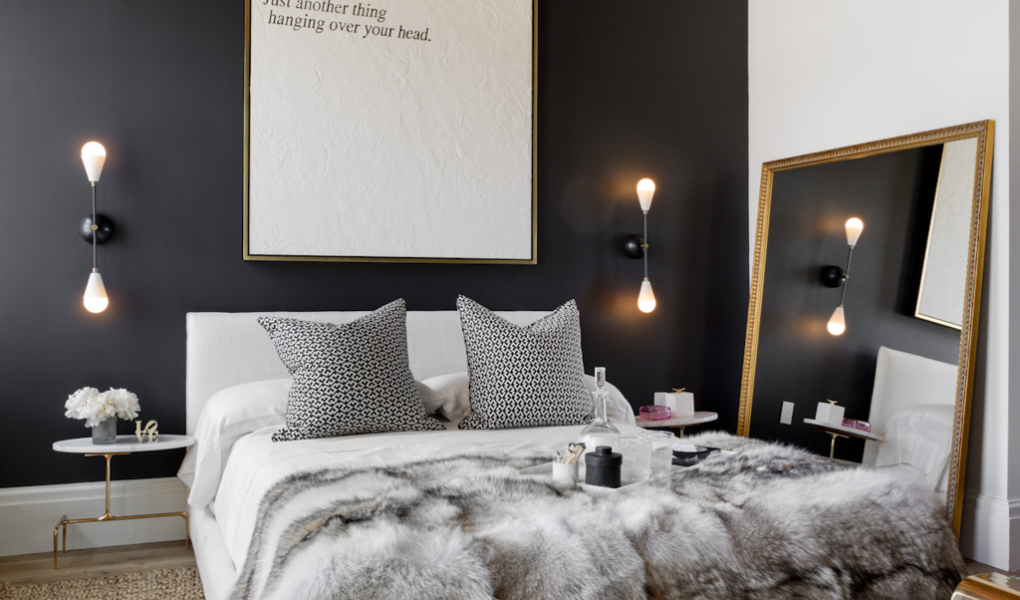 Strategic placement of a large mirror can completely transform a room. Try it and see for yourself! Place a floor mirror or other reflective objects directly opposite your window to help bounce light around the room. Mirrored furniture is a stunning option for achieving this. They always seem to make rooms sparkle!
Related Post:
---
---
4. Create Balance With Accessories
Keep furnishings and textiles on the lighter side to balance your new deep and rich colored wall/s. Light-colored fabric furniture and accents go a long way in achieving that balance.
If new furniture is not in your budget, simply swap in lighter colored textiles like pillows, throws, rugs, or light decorative pieces. Go for light-colored lampshades or wall art. Doing this will emphasize the coziness and moodiness that a dark space can convey.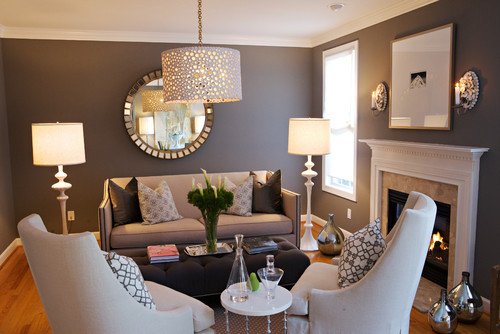 Oh, and don't be afraid to combine texture and pattern for visual interest.
5. Choose Contrasting Wall Art & Decor
Use high contrast artwork or wall decor that just leaps off the dark wall. Brightly colored wall art on dark walls not only adds visual interest but also helps to brighten up the space.
Trendy Dark Paint Colors To Consider (From Benjamin Moore)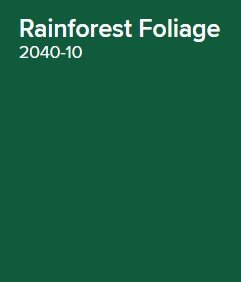 Dark Wallpaper To Consider (From Amazon)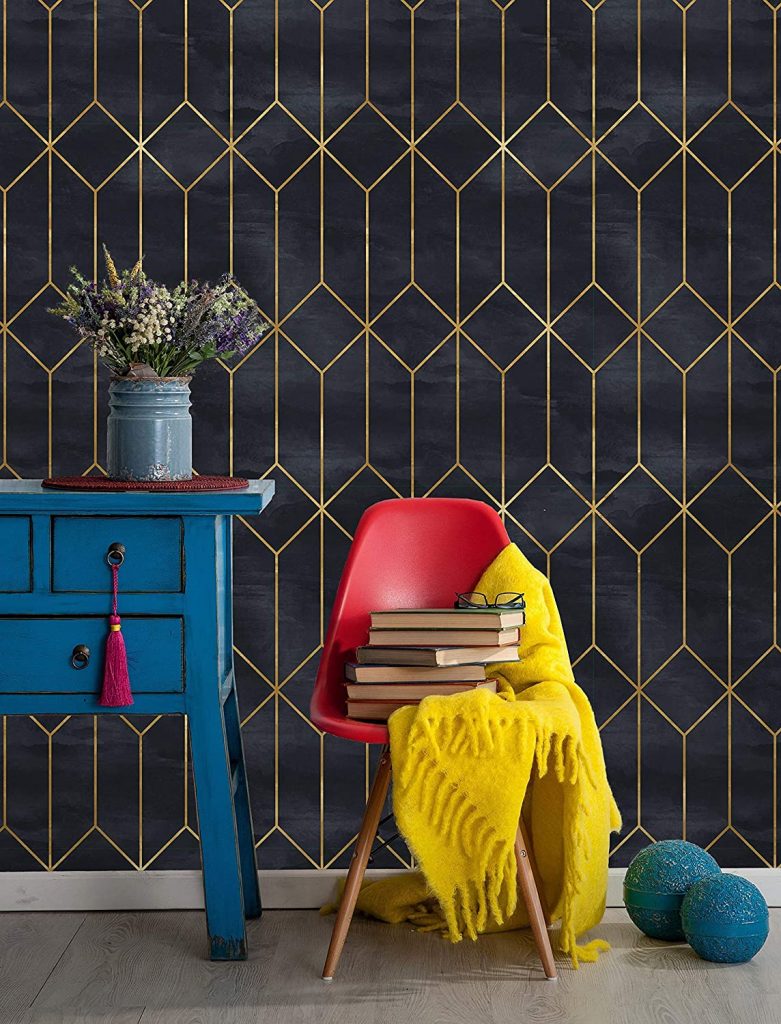 (1) Dark Blue Deco Peel & Stick Wallpaper | (2) Blue Textured Peel & Stick Wallpaper | (3) Large Floral Peel and Stick Wallpaper Mural | (4) Wood Plank Texture Wallpaper Mural
Want Wallpaper Tips? Check out: The Best Wallpaper Patterns For Small Spaces
Related:
Don't let the size of your room stop you from using beautiful rich and bold colors. Using dark paint colors in small rooms is not only common, but it's absolutely beautiful! The amount of dark bathrooms and studios that can be found on a quick scroll through Pinterest is a testament to this fact.
So next time you see a white wall, think of it as a blank canvas. Let your personality come through and create your own moody masterpiece. And remember, it's only paint!
You May Also Like: