The 2 Wallpaper Mural Designs That Will Make Any Small Room Feel Huge!
So you're looking for a wallpaper mural that will make your small room look and feel bigger. Of course. It's the ultimate goal of any small-space-dweller, right? Well, these two wallpaper mural designs are the perfect solution for achieving that goal!
It's no secret that some wallpaper patterns work better in small spaces than others. While striped wallpaper does a good job at making a room seem taller and wider. There are other wall mural designs that can create powerful optical illusions.
That's what I want to discuss in this post: the two wall mural designs that will instantly transform any small space, making it appear larger than it really is.
These mural designs will add amazing depth to any room and create the illusion of a vast and open space. They're probably the most effective way to visually expand a room.
Ready to check them out? Keep scrolling
Pin This For Later!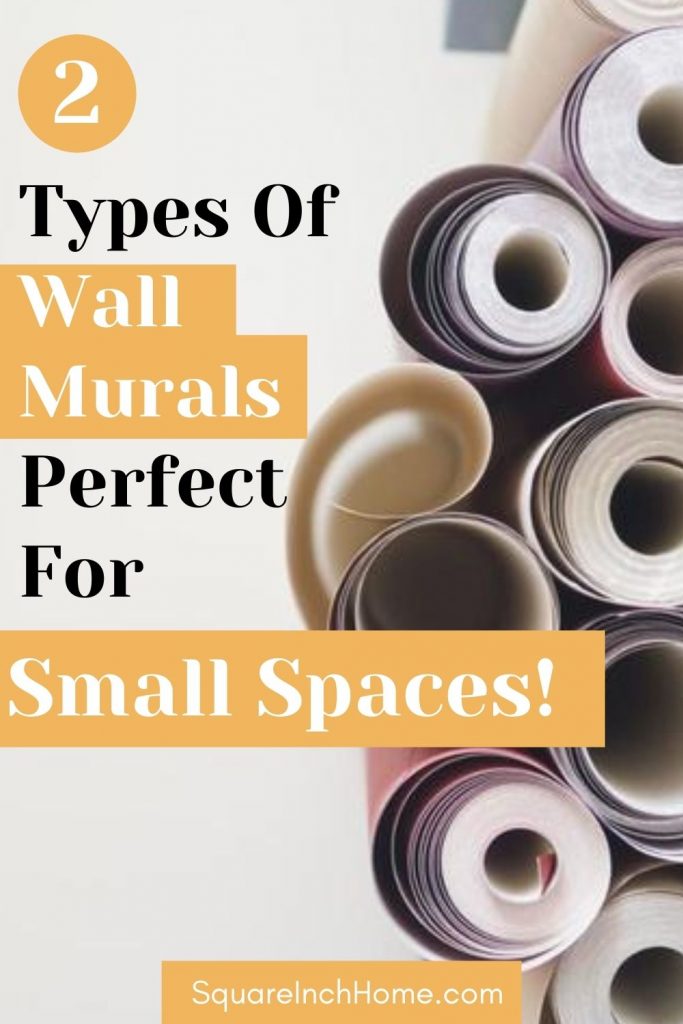 *This page may contain affiliate links. If you purchase something through these links, I may receive a small commission. I only recommend products that I love and trust! **
Best Wallpaper Murals To Make Your Small Room Look Bigger!
#1 Scenic or Landscape Murals
One of the more popular mural styles is landscape murals. These create the illusion of a wide-open space. What's great about landscape murals is that literally, any landscape will do the trick. A beach, woodsy trails, city skylines – a touch of the modernized style has the power of transforming a wall into a window to another world.
Here are some landscape mural picks from Magic Murals.
*They are all available in multiple materials, including self-adhesive & removable (renter-friendly), pre-pasted, or paste required wallpaper. Custom sizing is available if needed*
Blue Mountain Gradient Wall Mural

Blue Mountain Gradient
Price: $139.44 – $547.20 
Trinidad Coast

Trinidad Coast
Price: $87.15  – $249.83 
Monochrome Dream Forest

Monochrome Dream Forest
Price: $139.44 – $547.20 
Chicago at Sunset

Chicago at Sunset
Price: $139.44 – $535.80
Winter Countryside

Winter Countryside
Price: $139.44 – $541.50
#2 3D Wallpaper Murals
3D wallpaper murals essentially transform a flat "2D" surface into something more tangible, with depth, shadow, lighting, and more. It's this effect that can dramatically change a small apartment for the better.
The murals below not only provide a sense of depth but also a sense of movement as our eyes naturally "walk" across the path in the image. The symmetry of the imagery helps to maintain a balanced look, providing a nice backdrop for any small room. 
Here are a few 3D wallpaper murals that can make small apartments look large!
Rope Bridge

Rope Bridge
Price: $87.15 – $284.69
Under The Pier

Under The Pier
Price: $87.15 – $185.92
Bridge to the City

Bridge to the City
Price: $139.44 – $524.40
Bougainvillea Arch

Bougainvillea Arch
Price: $87.15 – $261.45
Forest Footbridge

Forest Footbridge
Price: $122 – $490.20
Caribbean Beach Path

Caribbean Beach Path
Price: $139.44 – $541.50
Buy It Here!
Where To Place Wall Murals In A Small Room Or Home?
Just like wallpaper, murals can be placed anywhere in the home. BUT, when working with smaller rooms, placing landscape or 3d murals in these areas can make a huge impact.
Behind Your Bed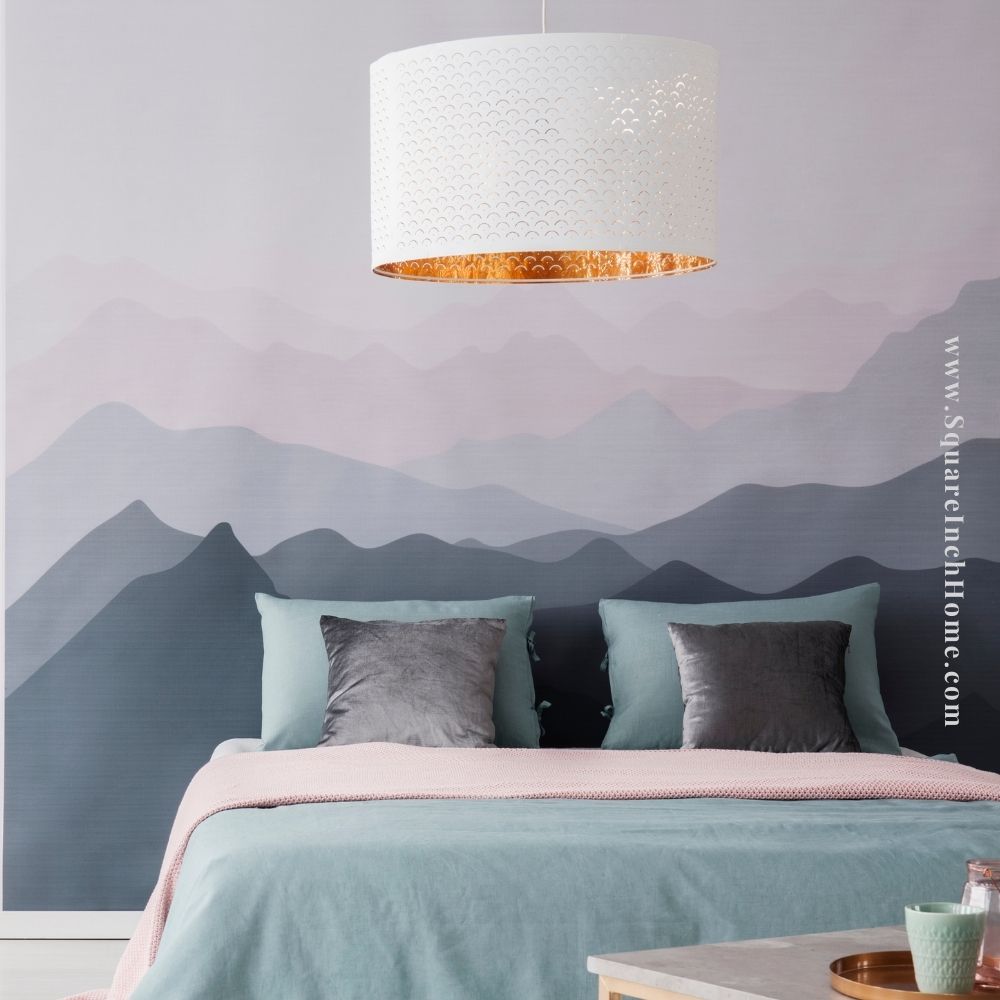 Related: How To Make A Small Bedroom Look Bigger With Wallpaper
At The End Of A Hallway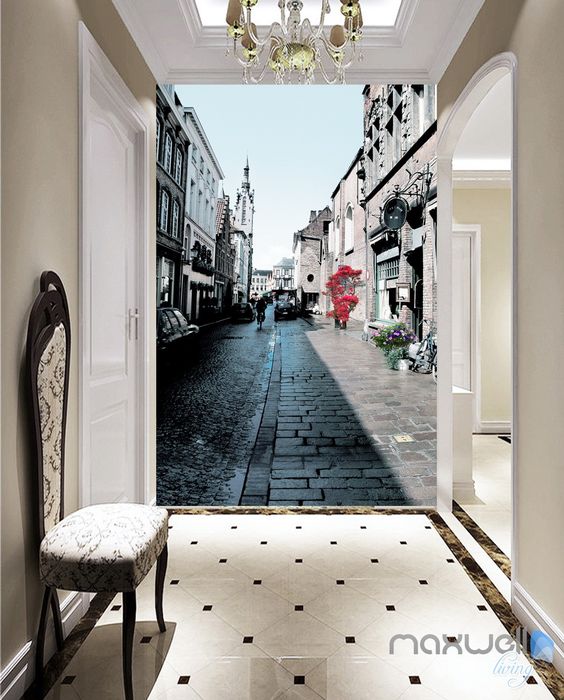 On A Door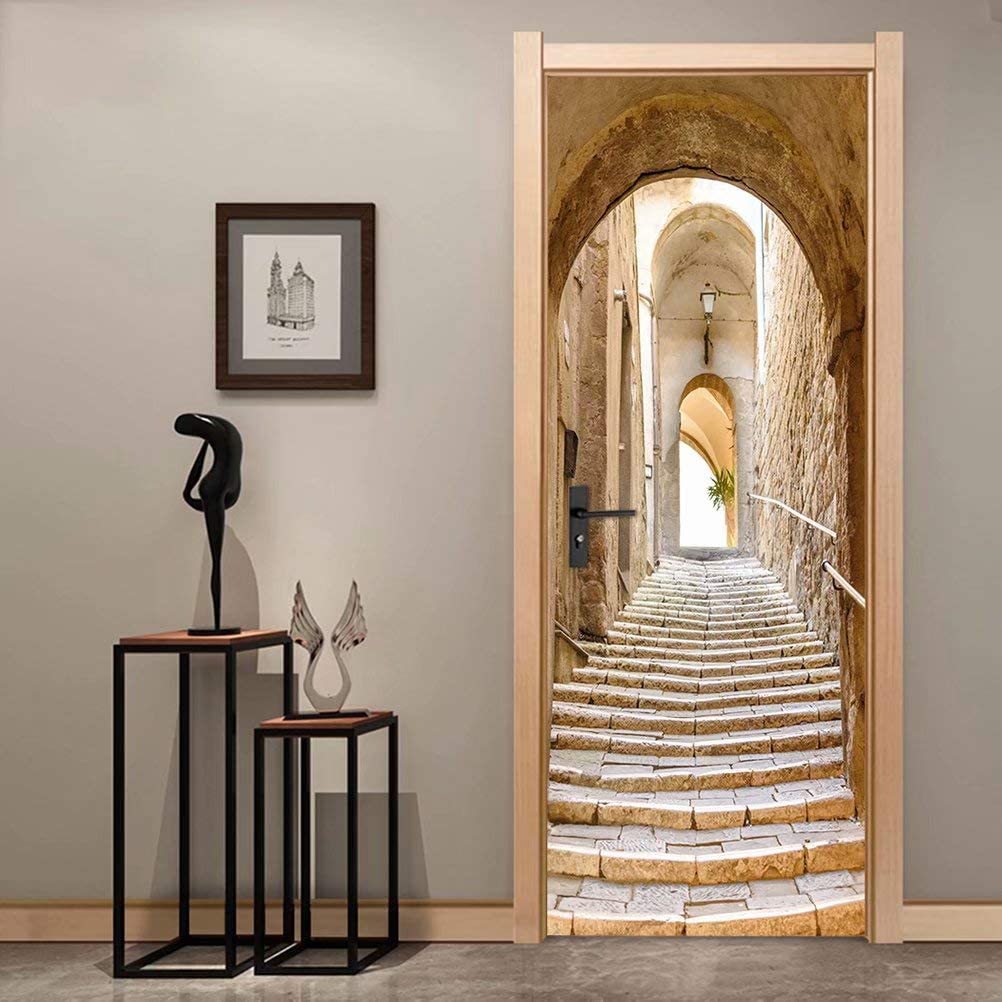 Get this 3d Door Mural Here On Amazon
In Your Bathroom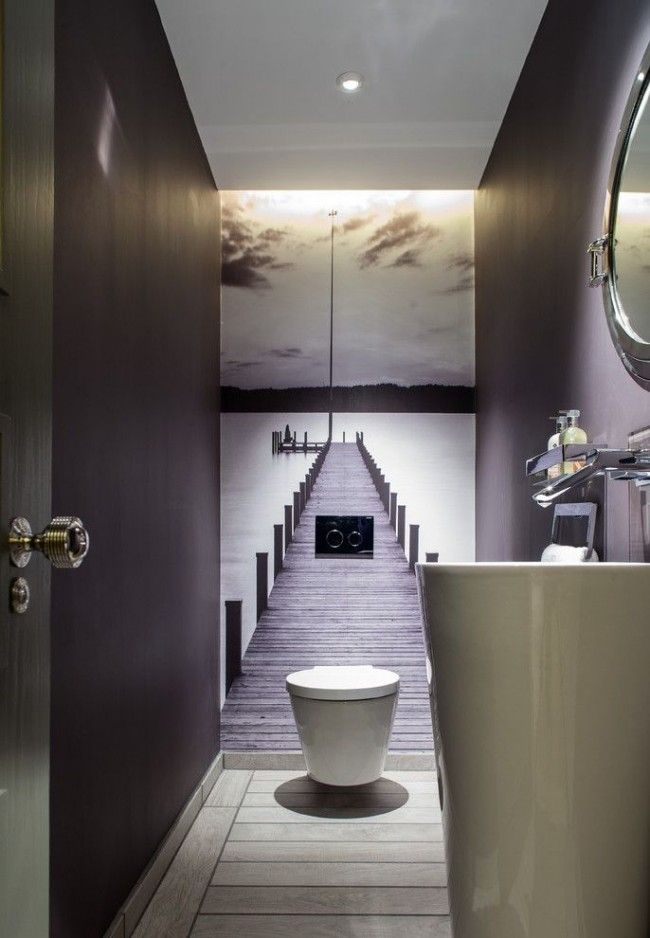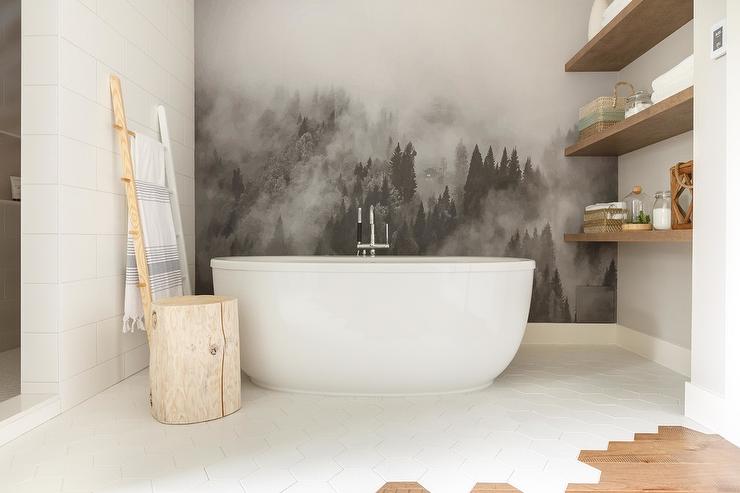 There you have it! The two wallpaper mural designs that make small rooms look bigger. Wallpaper murals can do so much for small spaces. It's just proof that there really is no design challenge when working with small spaces. Only strategic moves! I hope you got some inspiration and feel ready to decorate your small space with a mural. Go ahead. Add some life to your home!
Discover More Murals For Small Spaces
Magic Murals offers tons of mural designs and styles. Check out their Bestsellers and custom murals page.
Explore more scenic murals at Magic Murals:
You May Also Like:
Pin This For Later!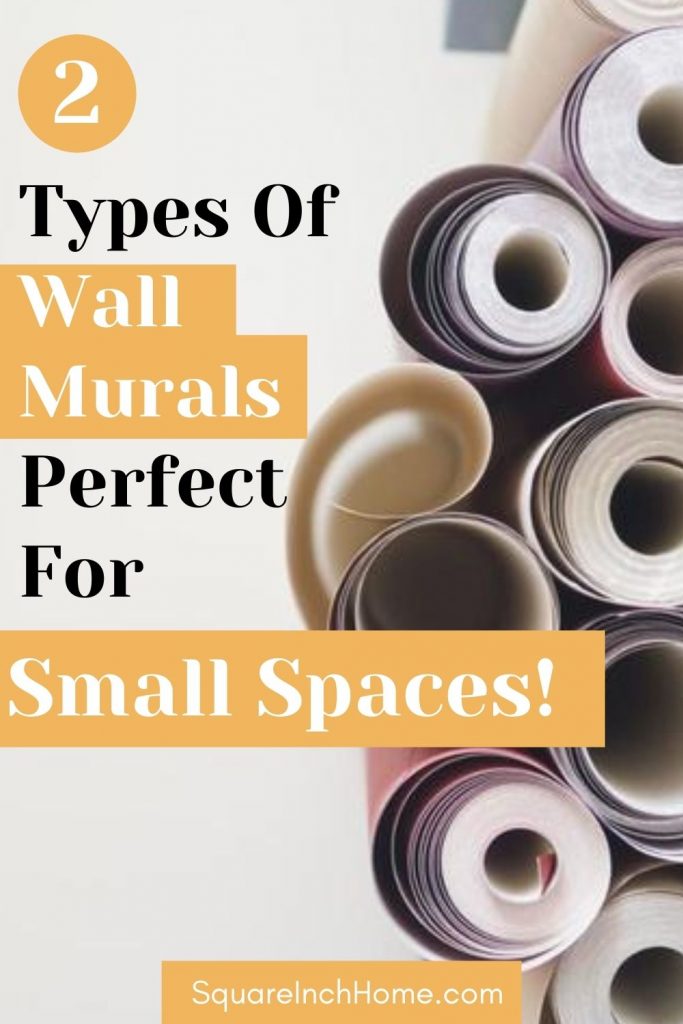 Latest Posts: