Color Blocking Ideas For Segmenting Small Spaces + How To Get The Look!
In a previous post, I talked about Color-Zoning for separating spaces. Today, I want to showcase some color blocking ideas to help you separate and segment spaces in a fun and creative way without disrupting the natural flow in your home.
In this roundup, you'll see how you can visually carve out an office space, or any space for that matter. You'll get ideas for creating a funky 'headboard', and discover ways to jazz up your wall shelves. Achieve all of this with paint (or wallpaper, for my renting peeps!)
These color blocking ideas are perfect for small rooms. They create visual separation, thereby, eliminating the need for physical dividers or other space-hogging contraptions.
Color blocking is a fun and creative way to add personality, and playfulness to your space. It's also an opportunity to create beautiful art that will enhance your decor.
Typically, color blocking is done using bold and brightly-hued colors. But, I've seen some gorgeous spaces using muted and pastel tones.
This list included color blocking ideas for the minimalist and the maximalist. It's inspiration galore and I had a lot of fun putting them together!
But before we get into the list, let's briefly cover the basics…
What Is Color Blocking?
Color blocking was originally a fashion trend that involved taking colors that are opposites on the color wheel and pairing them together to make interesting and complementary color combinations.
In interior design (I love when clothing trends work their way into interior design!) color blocking refers to the use of chunky swaths (or blocks) of color, on one or more walls inside the home.
It's similar to creating an accent wall, but instead of using one color, multiple colors are applied in smaller slabs. The pattern is 'blocky', hence the name.
If you love color and you want to use this technique to zone or divide your living spaces, then keep scrolling. Here are some color-blocking ideas that will inspire!.
For the skimmers: Use these links below to jump ahead!
**This page may contain affiliate links. If you purchase something through these links, I may receive a small commission. I only recommend products that I love and trust! **
Color Blocking Ideas For Segmenting Spaces
Divide & Color! Use Color Blocking To 'Zone' Living Spaces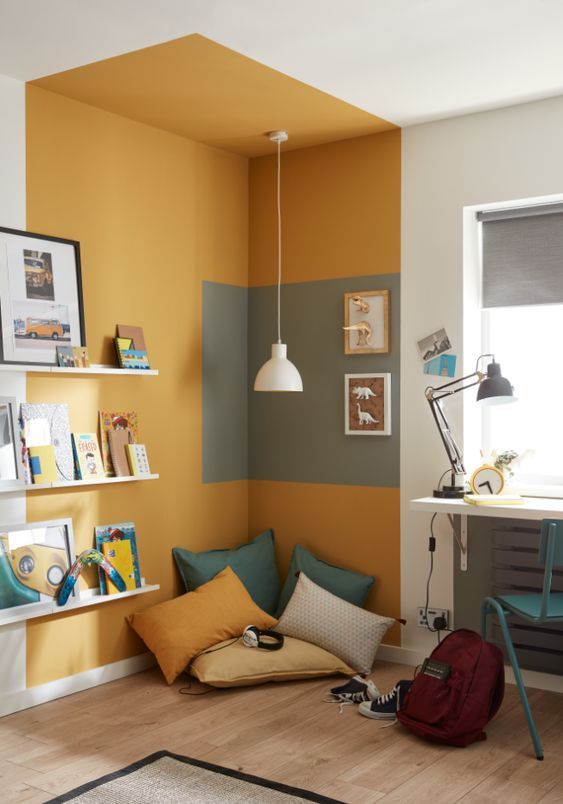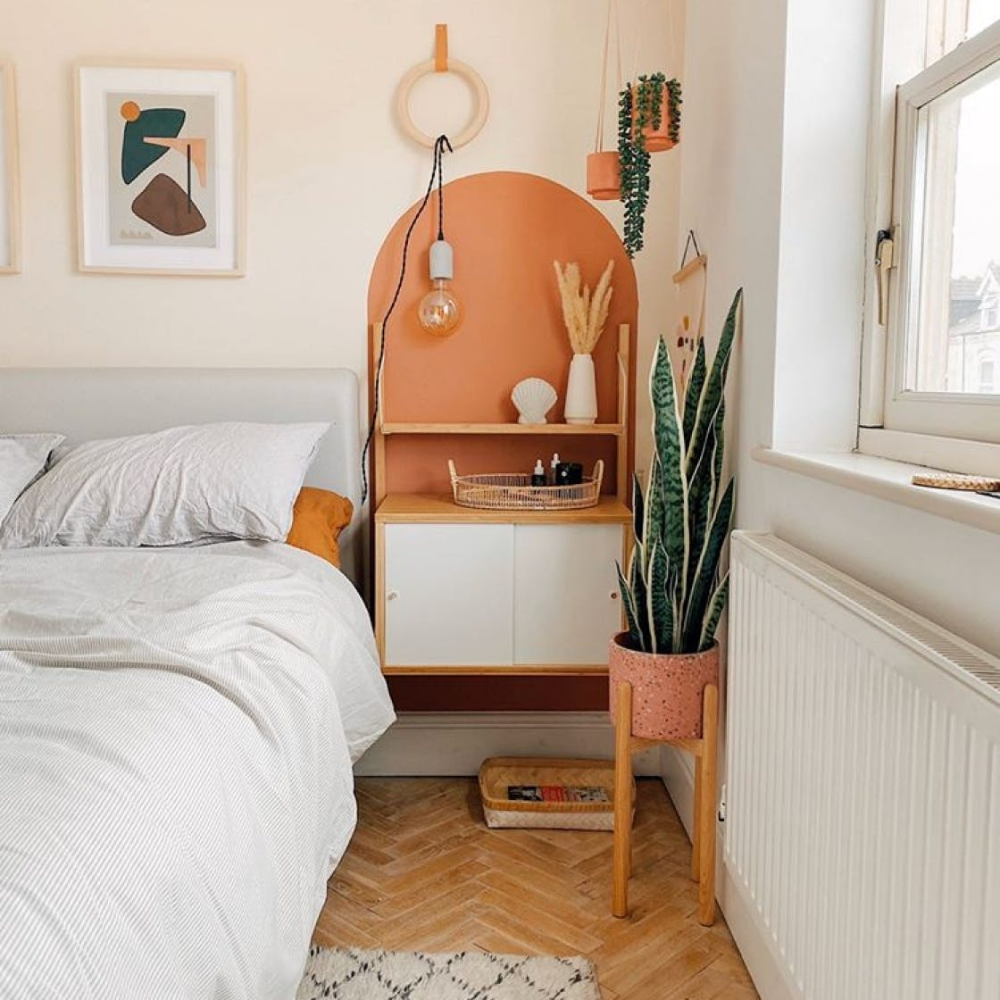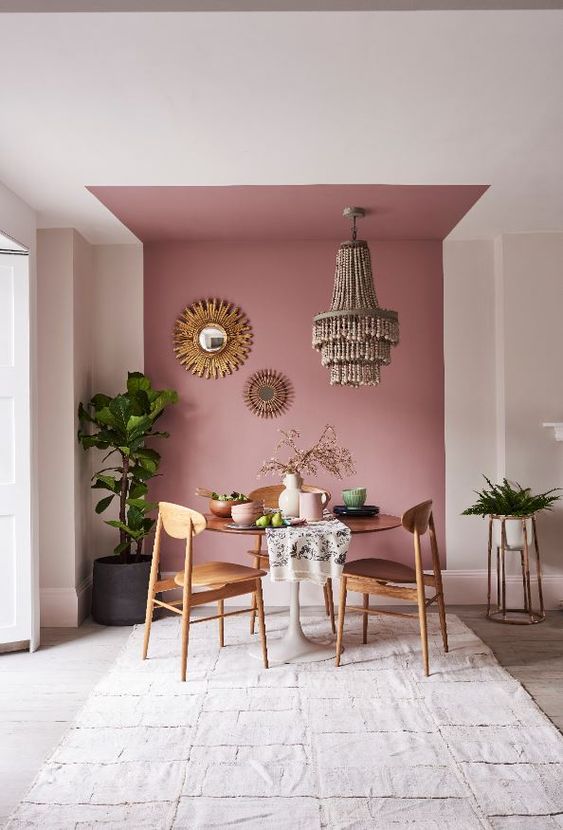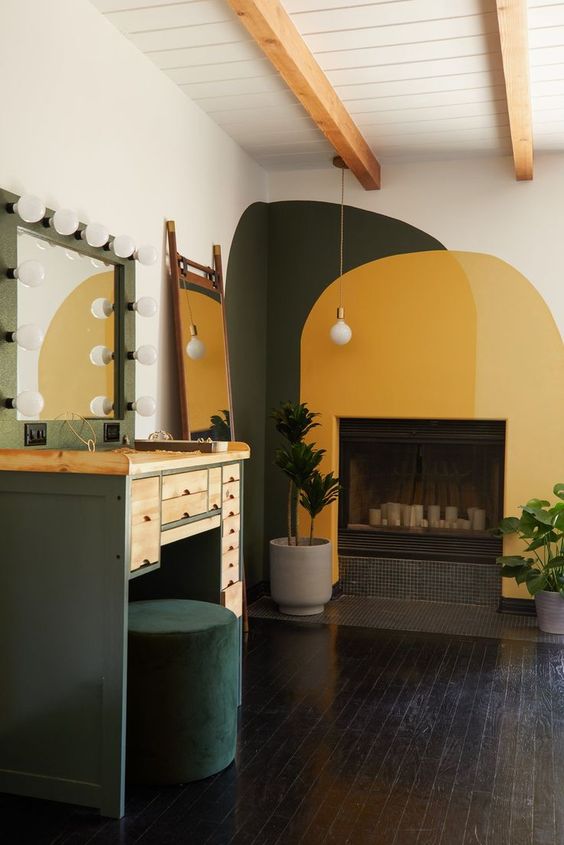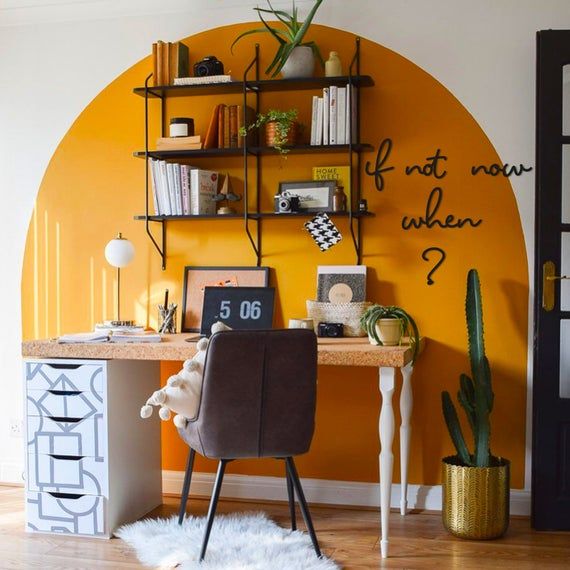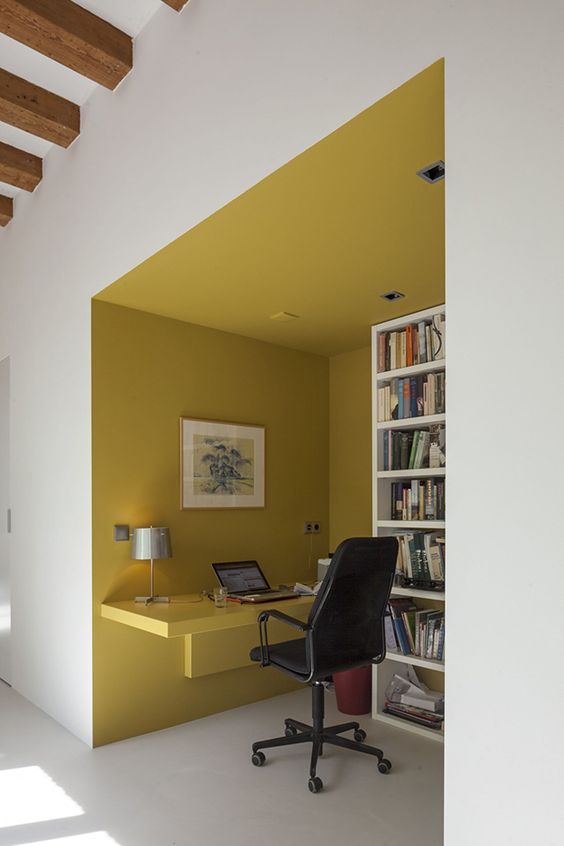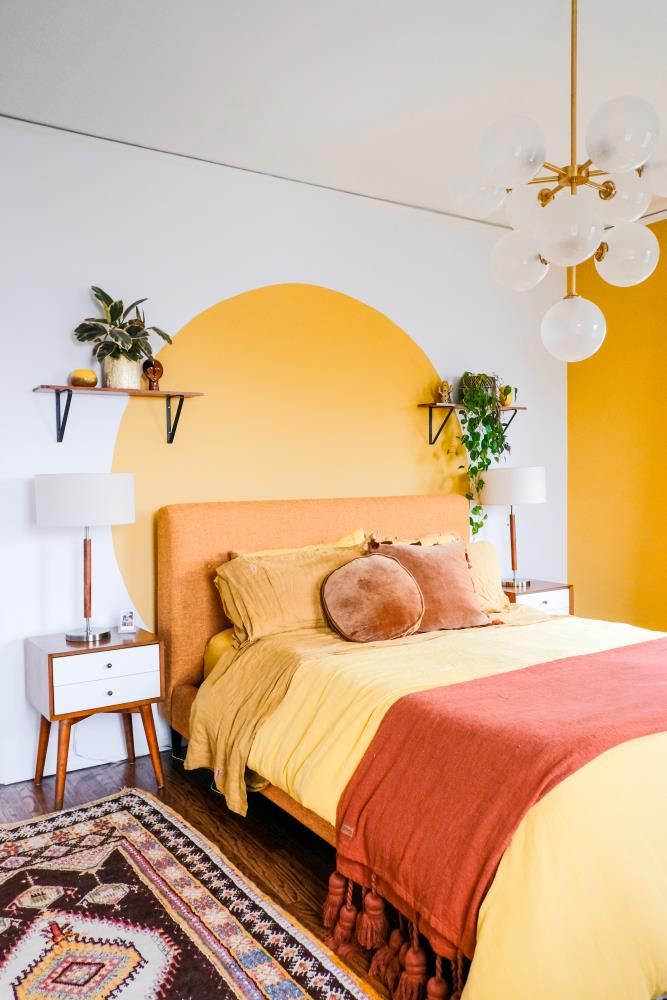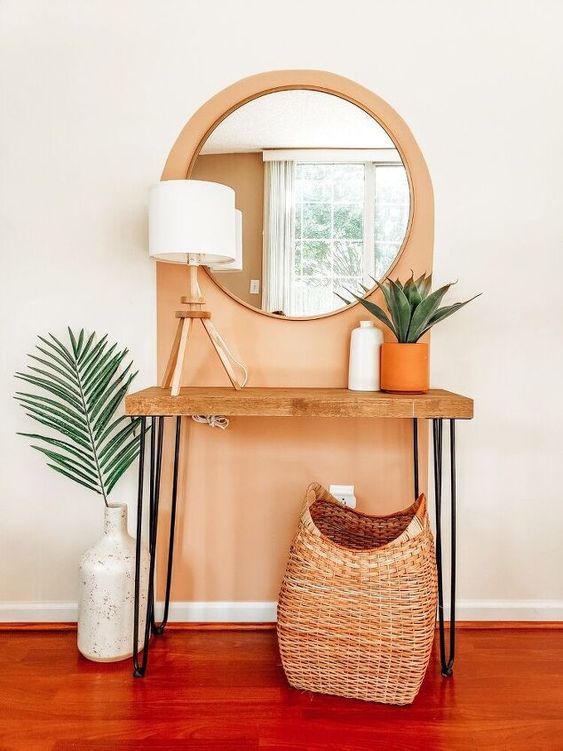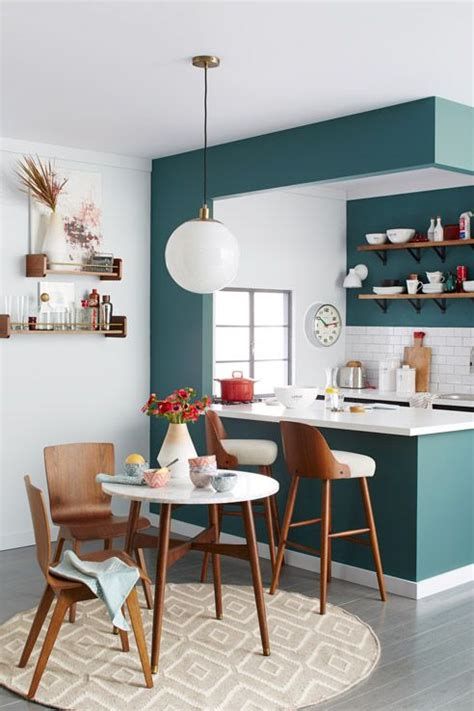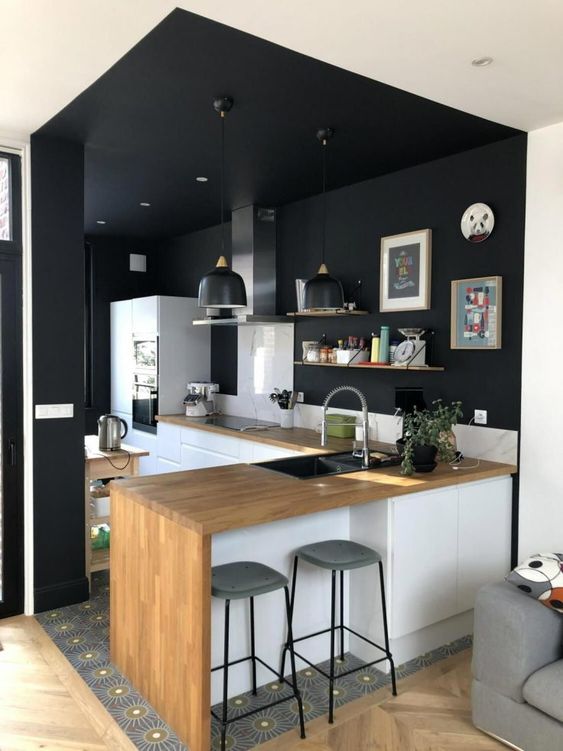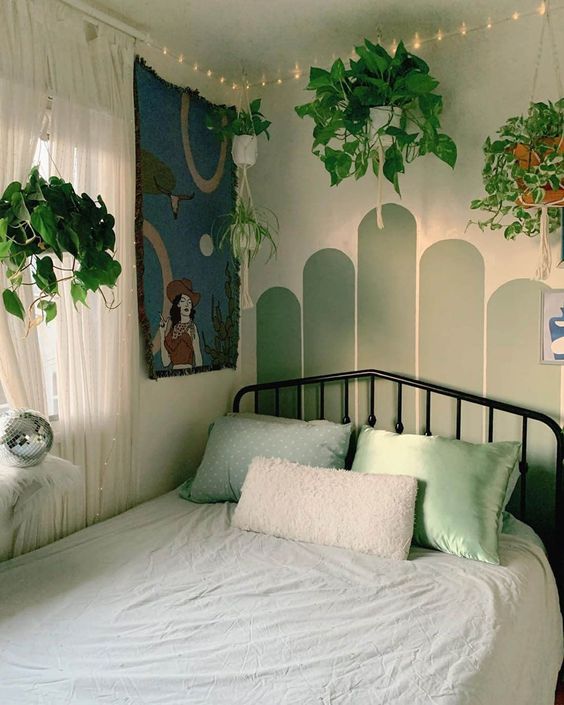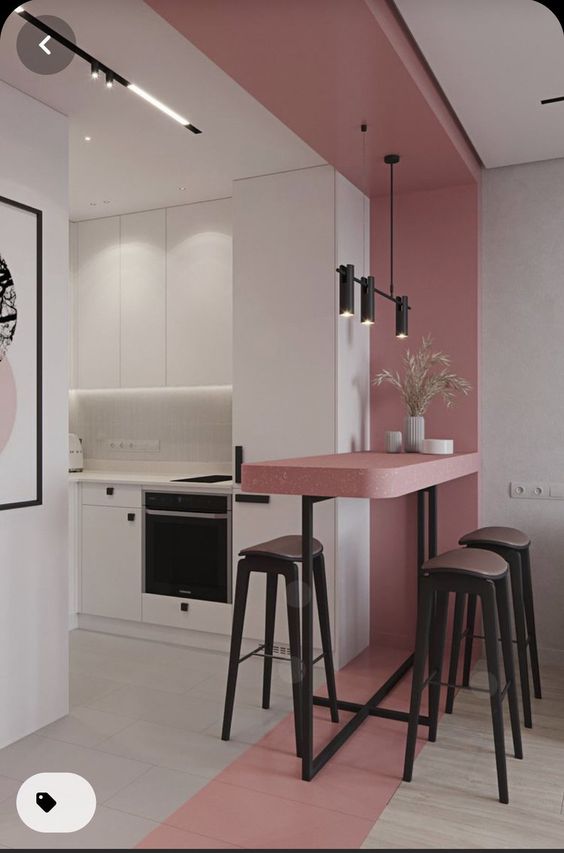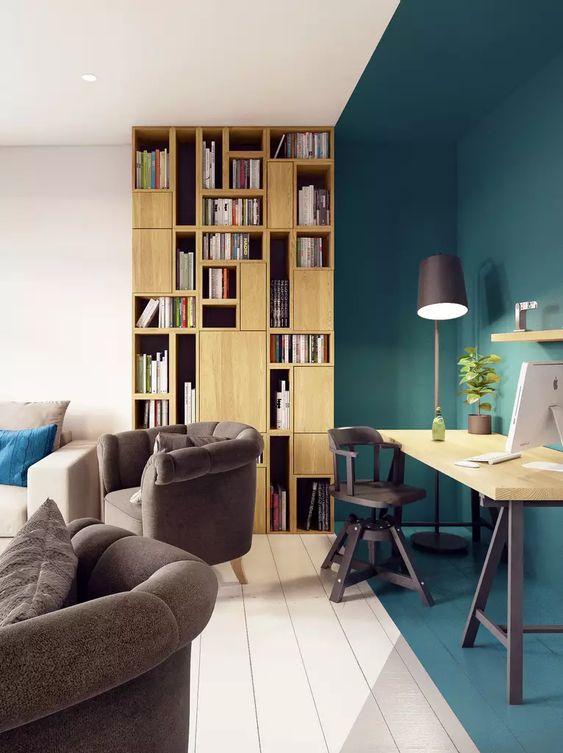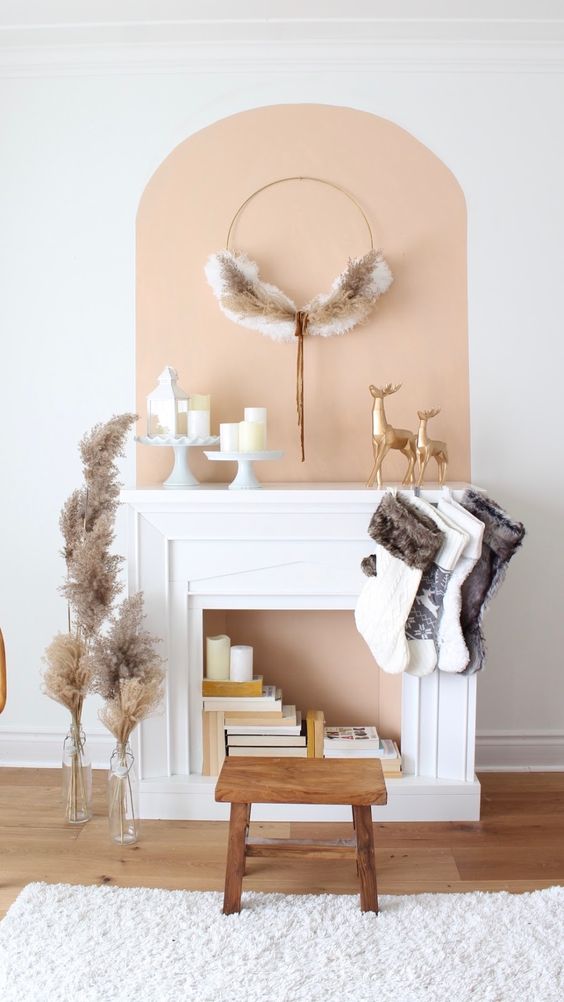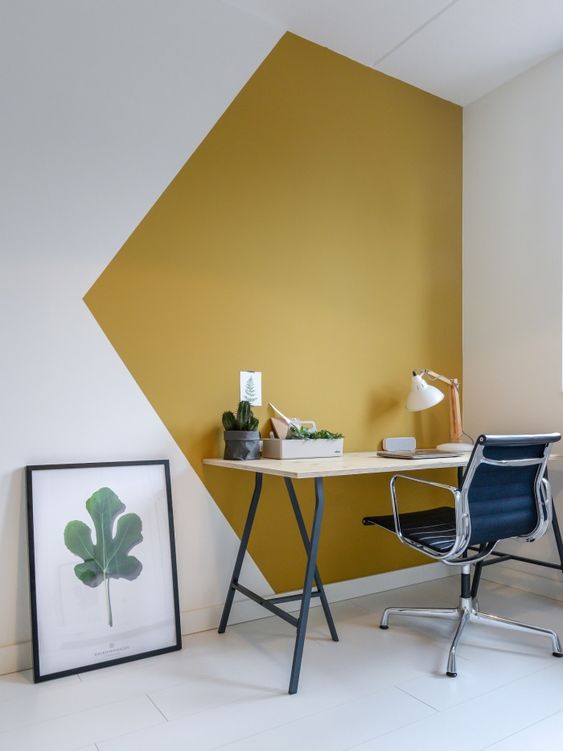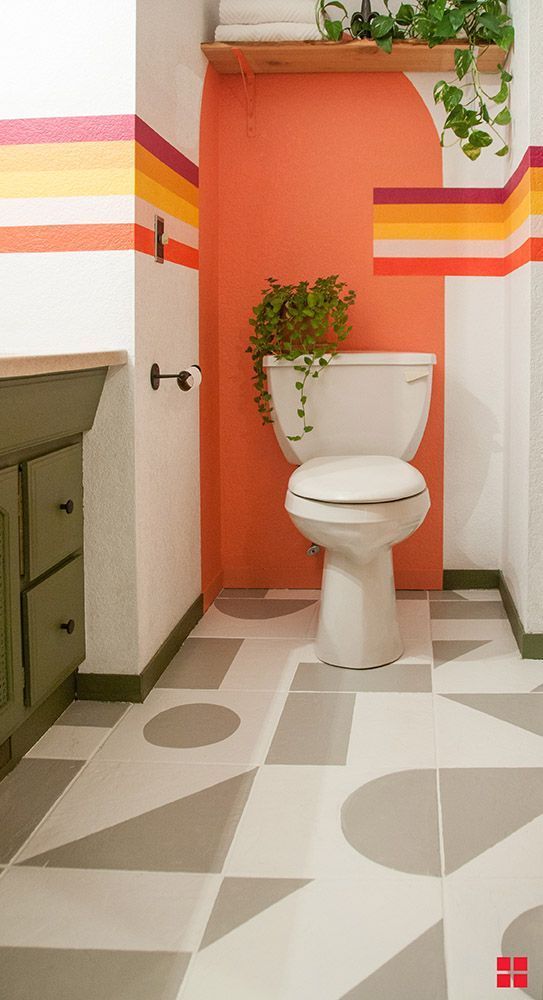 Up Next…
---
---
Dress-up Shelves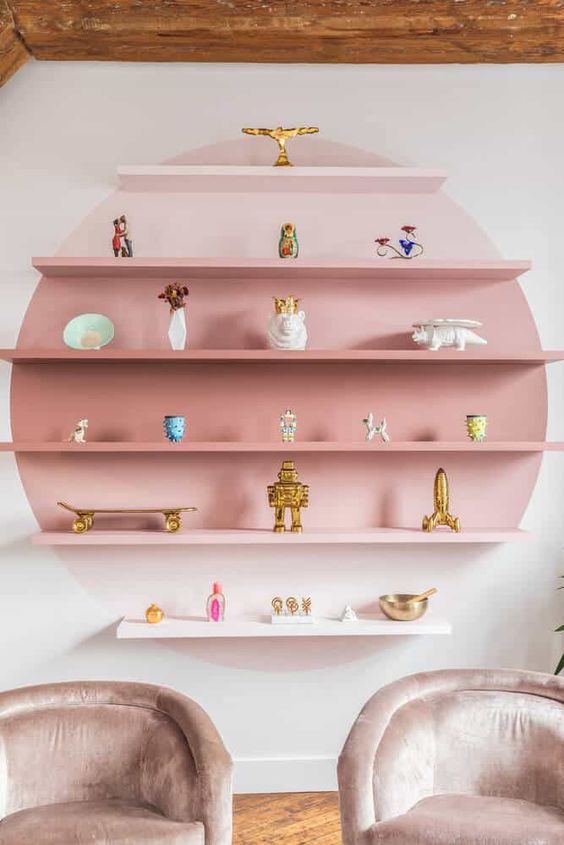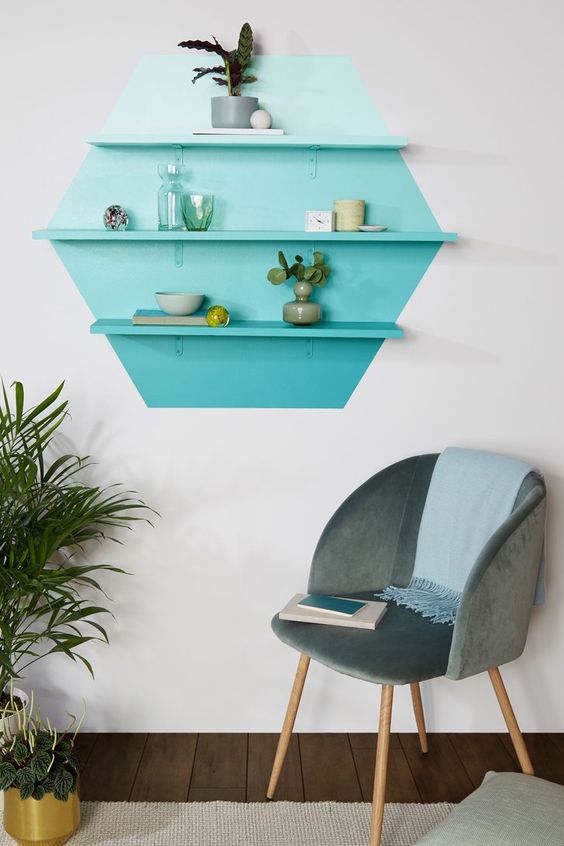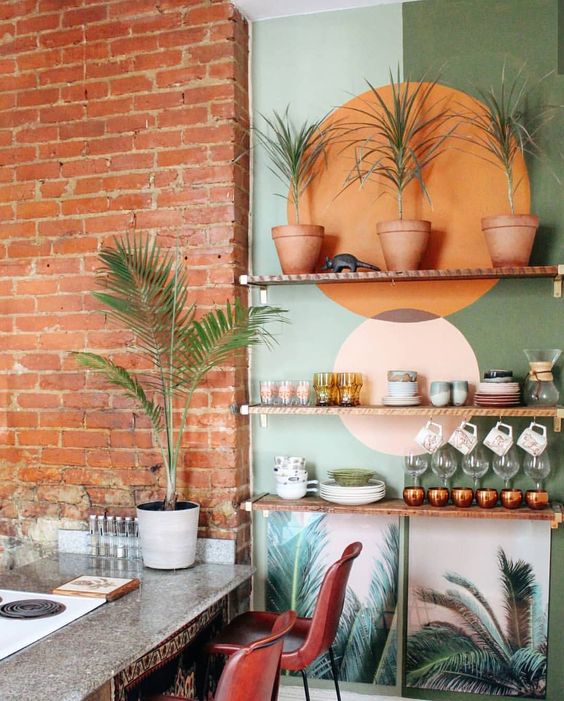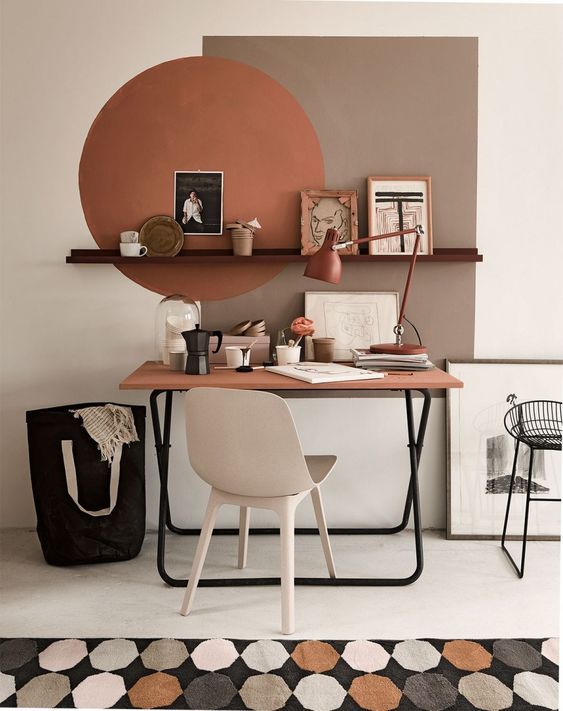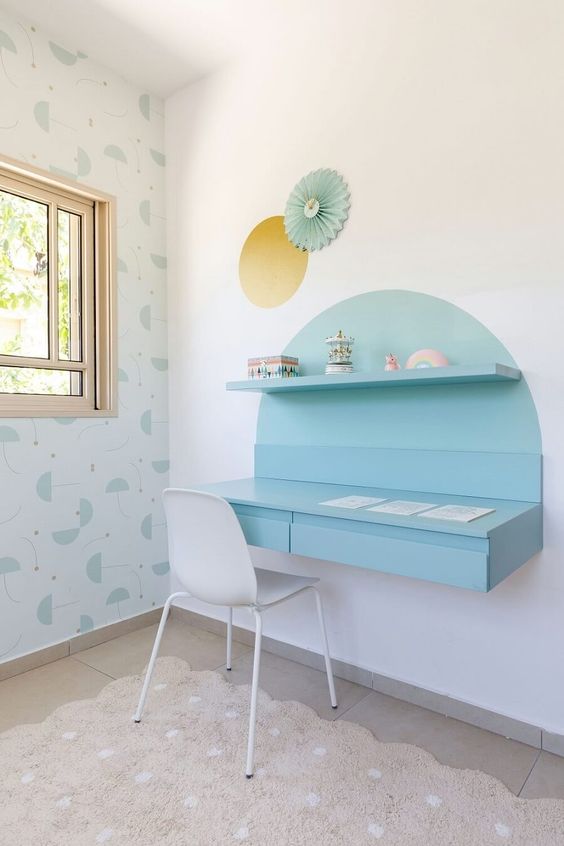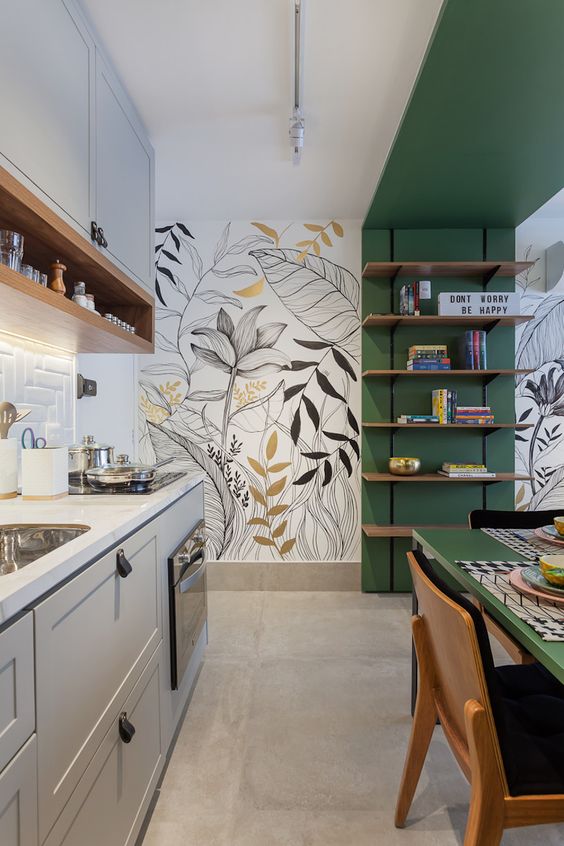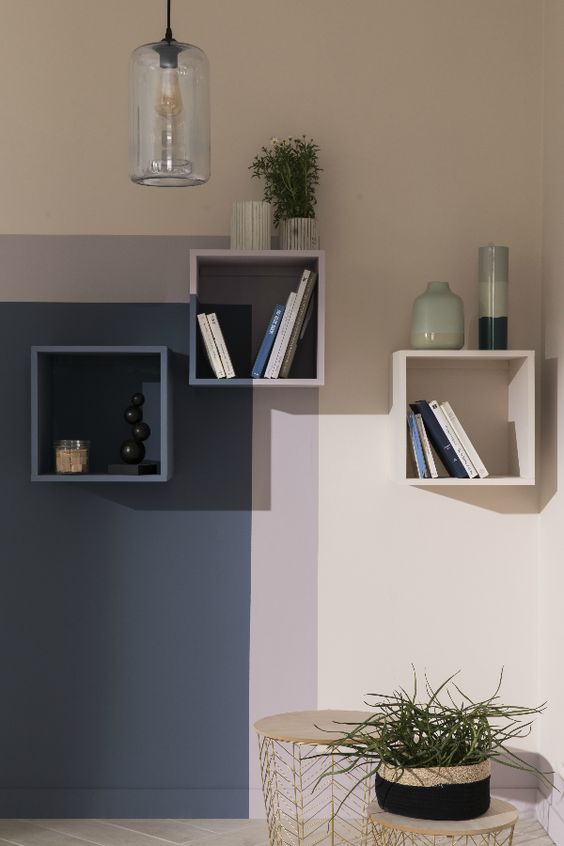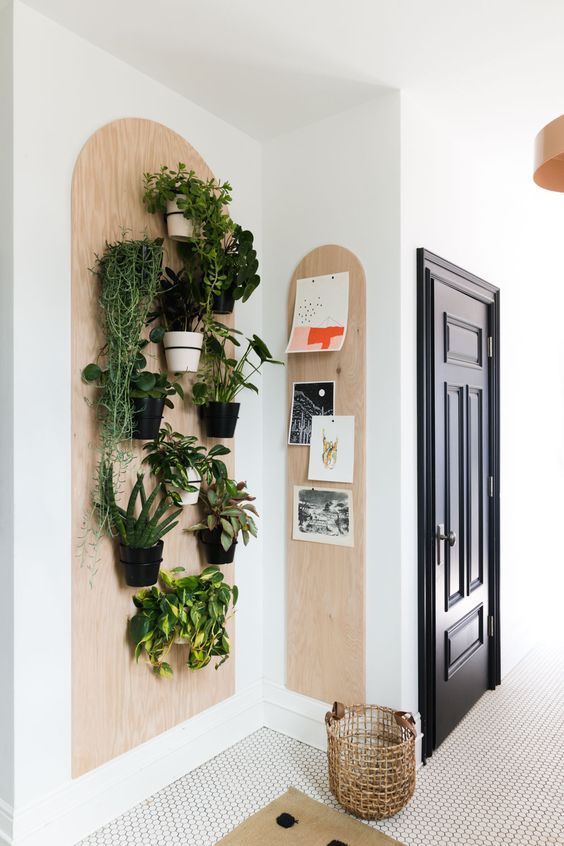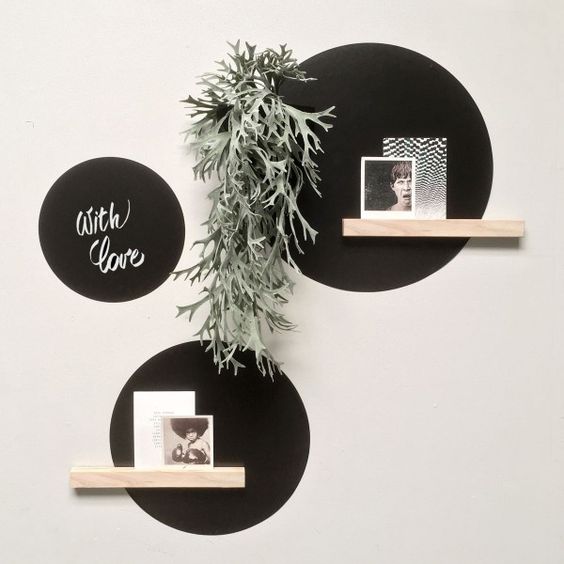 Pinterest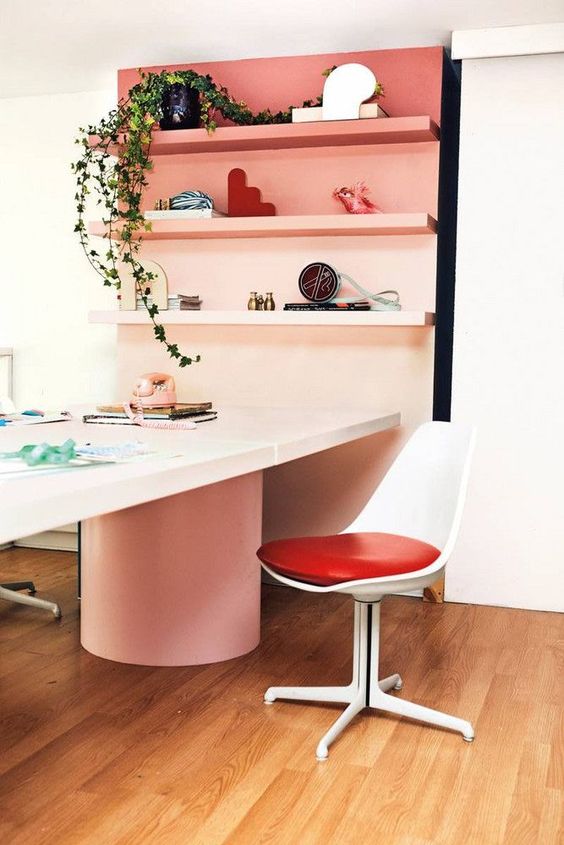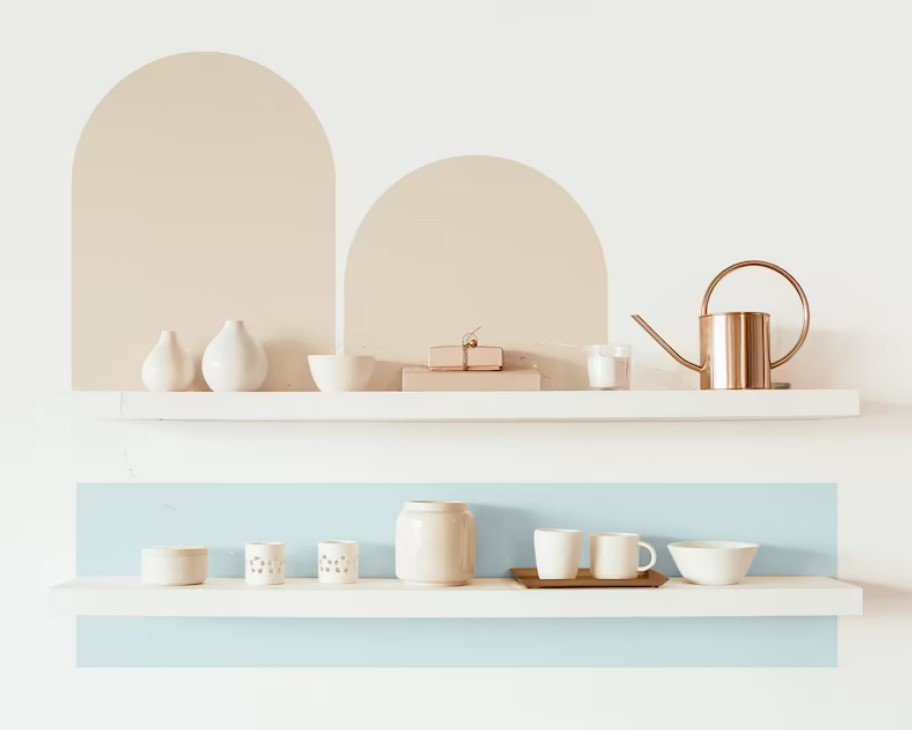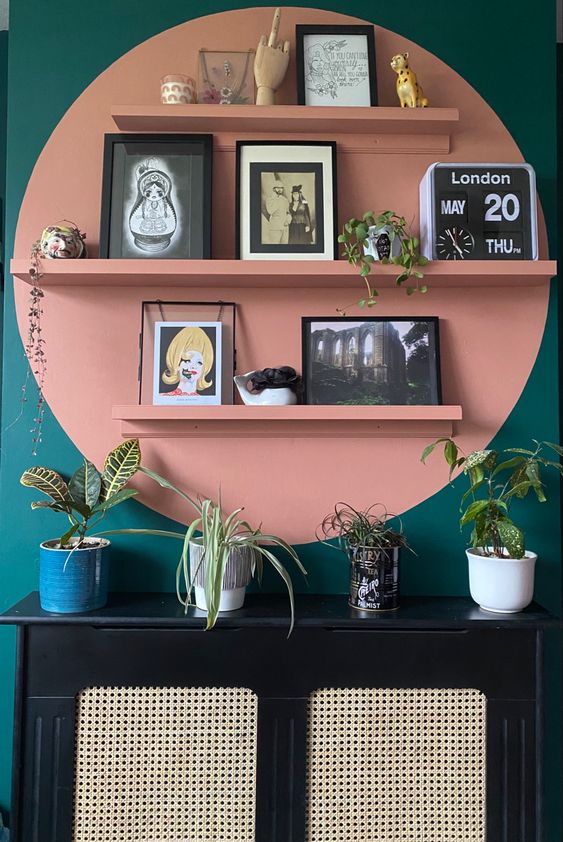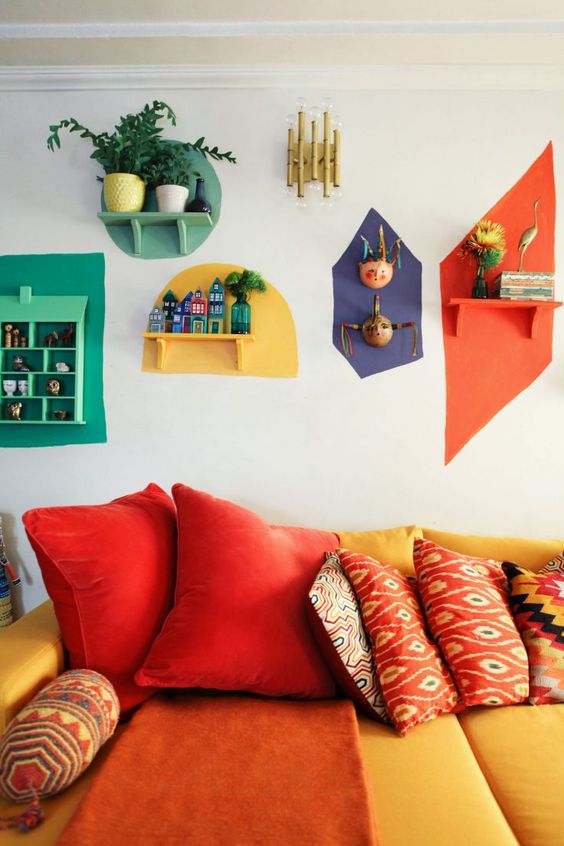 Up Next…
---
How To Color Block A Wall?
Color blocking is much easier than you think! Deciding on a layout and paint shades are the hardest part. But the execution is easy! This tutorial below is the simplest most straightforward color blocking technique I've seen to date.
The steps are as follows:
Step 1: Start off by creating the layout for your color block. Draw out the shape or pattern you want on a piece of paper.
Step 2: Select the paint colors you want for your color block wall. Depending on your chosen layout you'll need multiple colors. This tutorial features different bold colors but I've seen beautiful color blocking using shades of the same color or tone. Whichever suits your style go with it!
Step 3: Now, decide what color goes in each block. Play around with color placement on your paper sketch to find the desired combination.
Step 4: It's time to map out your layout onto the wall using Painter's tape.
Step 5: Start painting your blocks! Making sure to stay within the lines created with your painter's tape.
Step 6: Remove painter's tape and carefully fill in the gap between each block.
You're done!
You now have a striking, colorful wall that will completely transform your room.
See the video tutorial below!
How To Create The Popular Painted Arch Wall?
While I love the idea of color blocking an entire wall, The arch color block is my absolute favorite! It's minimalistic without being boring. It's the perfect way to add a pop of color on a budget and without all the work.
Here's an easy tutorial for creating a painted arch wall at home from DIYwithElle
Renter-Friendly Ways To Use Color Blocking In An Apartment
Apartment dwellers can achieve this look too. If you're not allowed to paint there are a few ways to color block your walls using temporary, removable options. Youtuber DIY Dalia really hacked this arch accent wall by painting over removable wallpaper! See how she does it below.
Or Use Color Block Wall Murals & Decals
The simplest way to get the look without paint is to use a wall mural or wall decals. They're easy to install and remove without any damage. If you're loving the simple arch design, Amazon has a few arch wall decals and stickers you might like.
Removable Color Block Wall Murals From Society 6
Society 6 has a ton of color block wall murals that are removable. Society6 is an open platform and marketplace for artists and designers to share and sell their artwork. The platform allows artists to upload their art onto various products such as home decor, tech products, furniture, and clothing. They also offer outdoor products.
Every product purchased from Society 6 pays an independent artist from around the world.
Here are some beautiful color block wall murals from Society 6. They're all removable!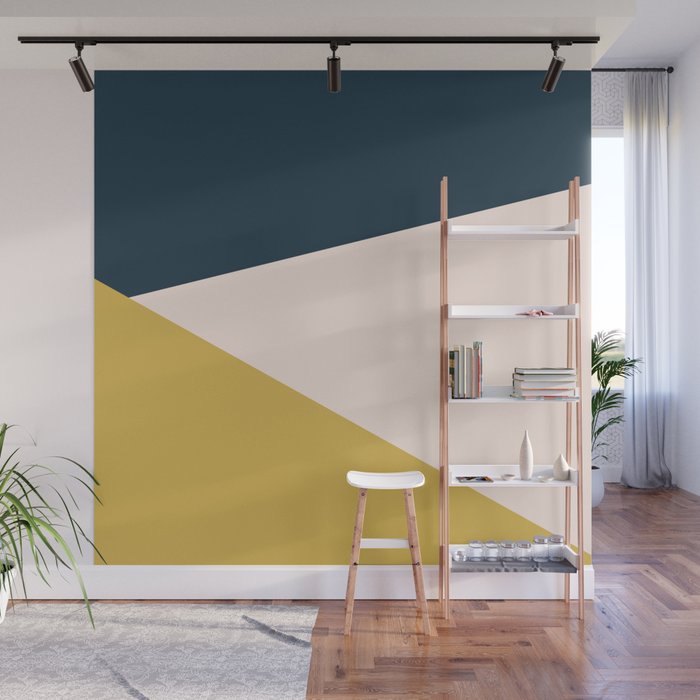 Angled Color Block in Navy Blue, Blush Pink, and Mustard Yellow Wall Mural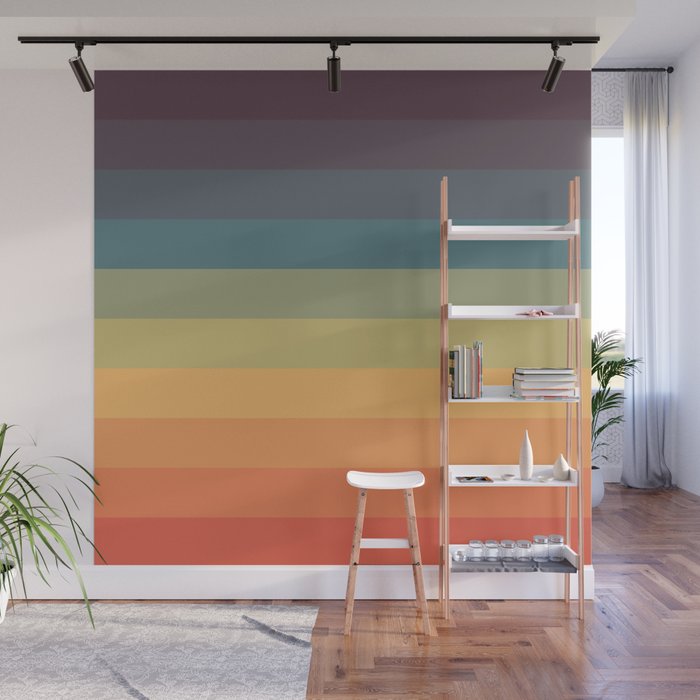 Colorful Retro Striped Rainbow Wall Mural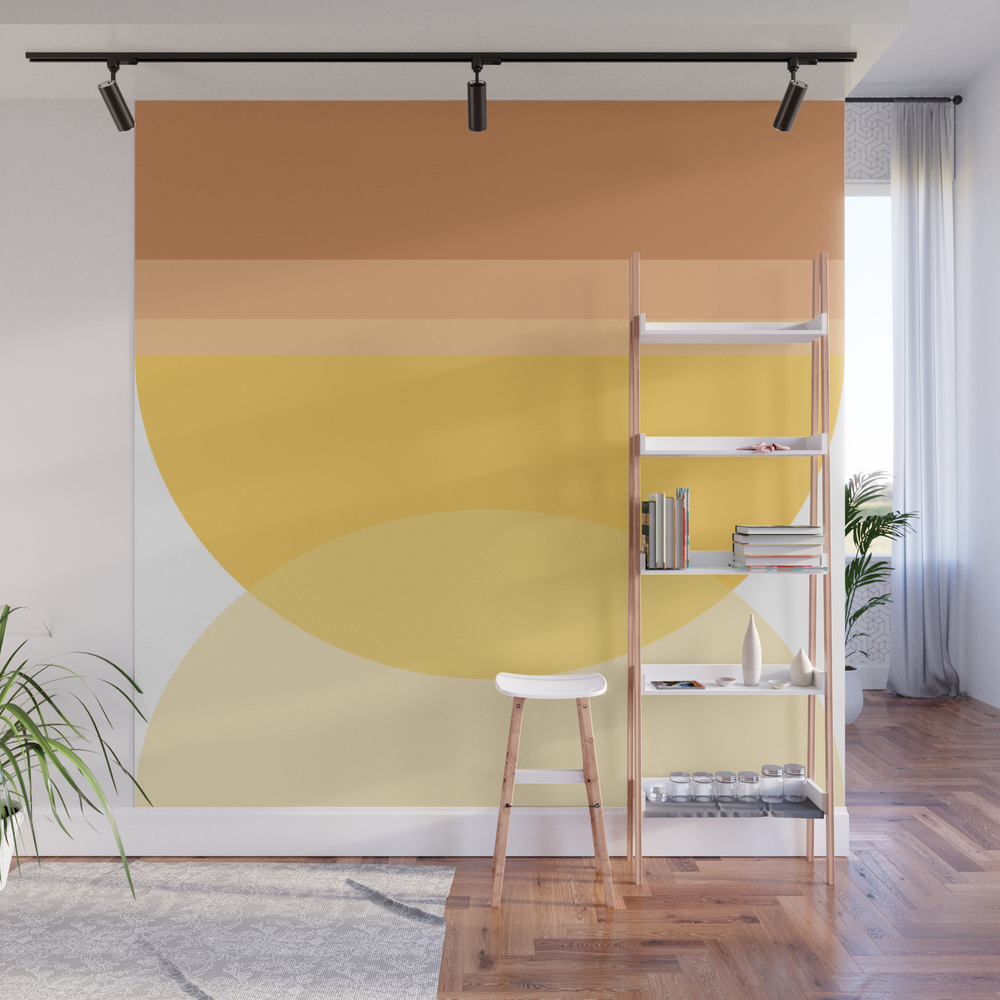 Orange Color Block Wall Mural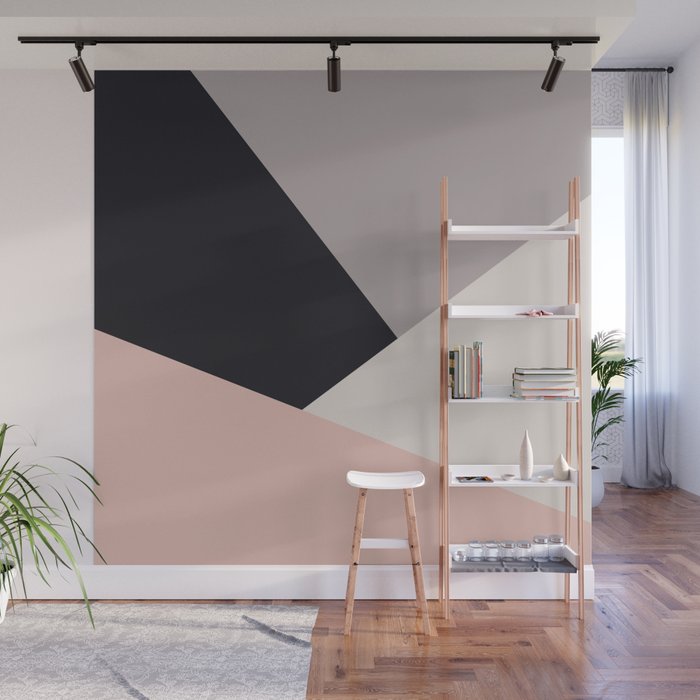 Elegant geometric design in brown Wall Mural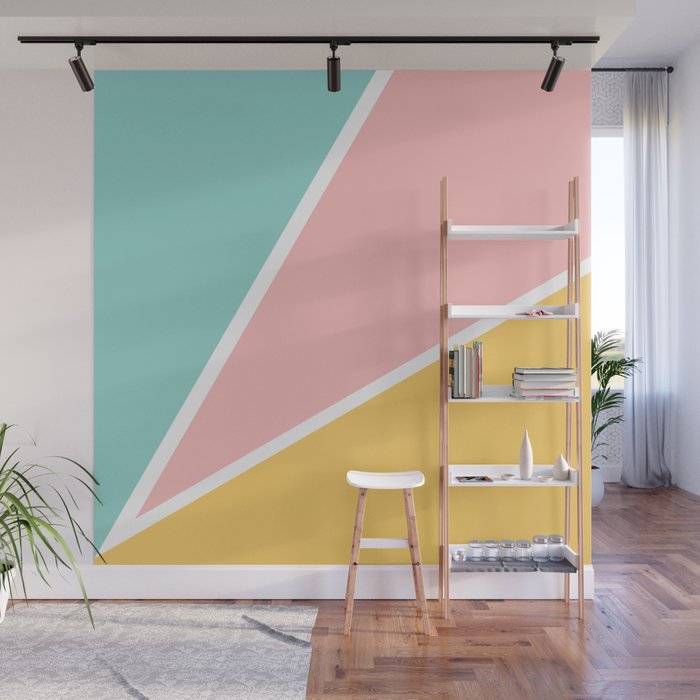 Tropical summer pastel color block geometric pattern Wall Mural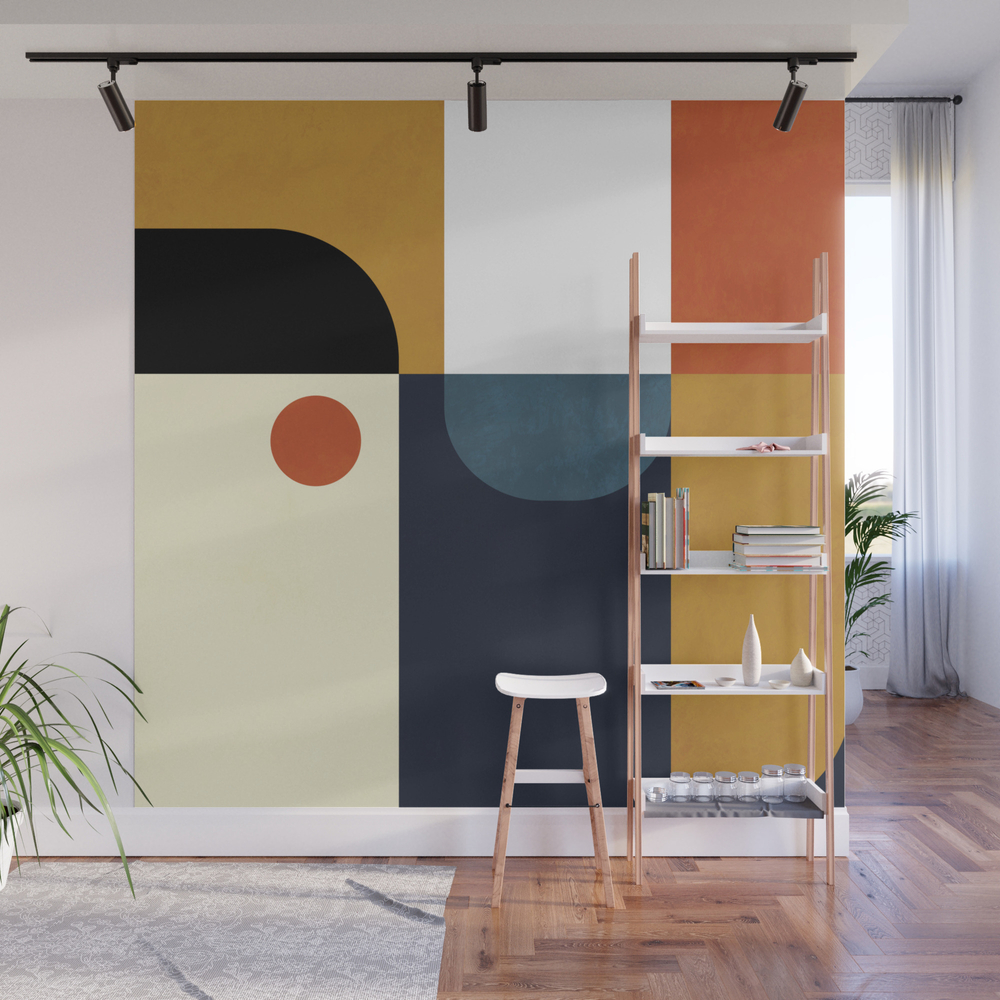 Mid-Century Abstract Shapes Wall Mural
You May Also Like:
PIN THIS FOR LATER!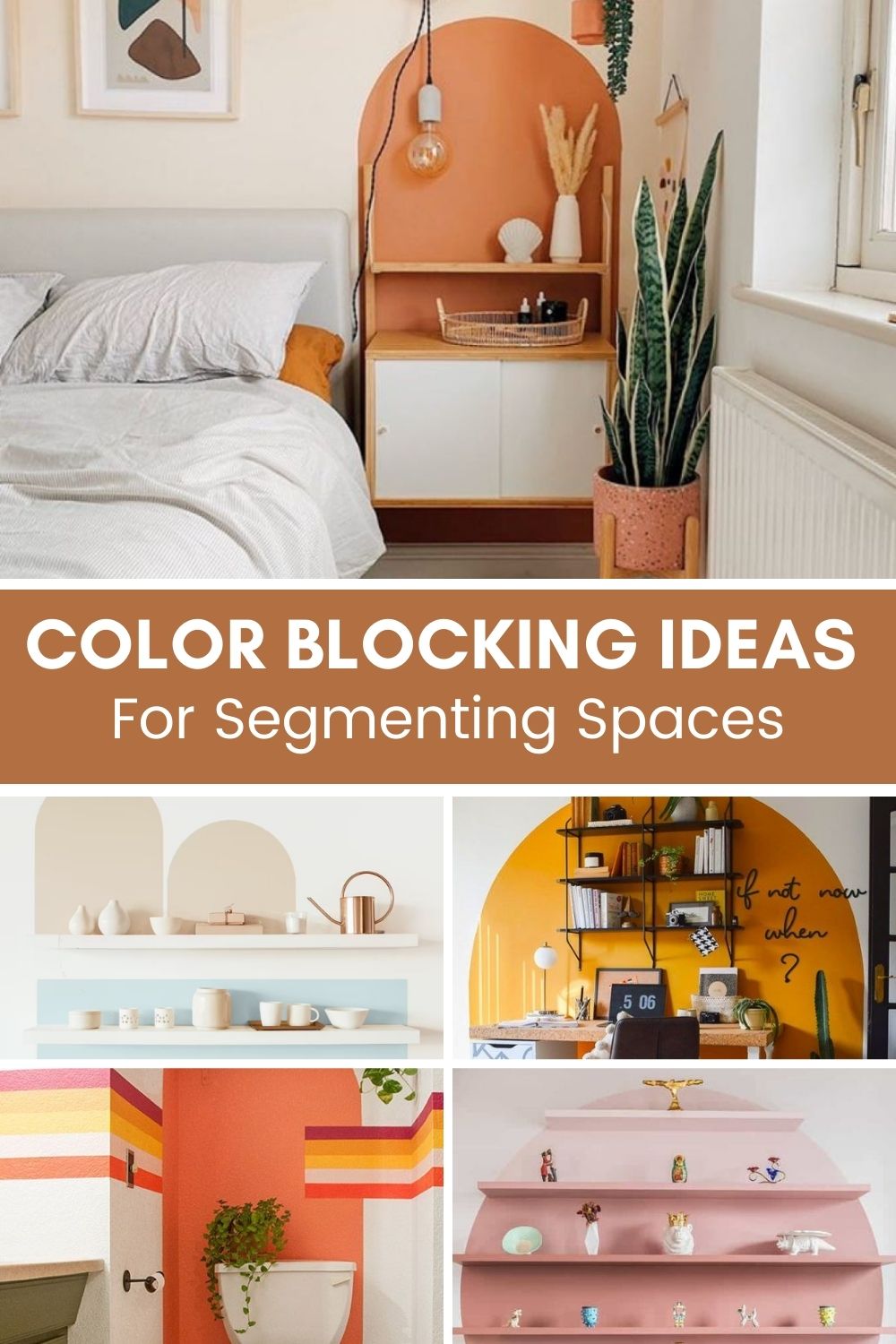 Latest Posts:
How to Transform Your Living Room with the Addition of a New Sofa

The Art of Mixing Patterns: How to Combine Wallpaper and Textiles for a Cohesive Look

6 Best Wall Décor Ideas for your New Home