How To Decorate A Small Bedroom On A Budget
Decorating a small bedroom can be difficult. A comfortable sleep space is vital, but having the right furniture and accessories to create an inviting room can be costly. The good news is that there are lots of ways to make a small bedroom look beautiful and spacious without spending a lot of money. If you're trying to figure out how to decorate a small bedroom on a budget, here are some helpful tips to get started!
Pin This Post For Later!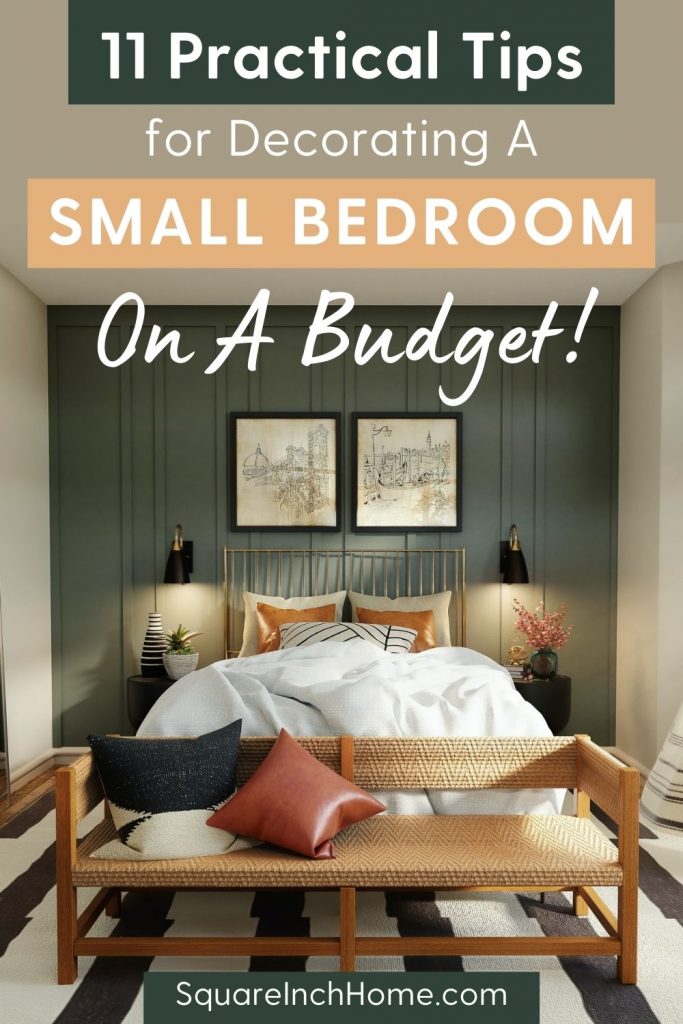 But First…
In order to decorate a small bedroom on a budget, you need to think about what you want the room to look like. Do you want it to be cozy and warm or modern and chic? Once you've decided what kind of aesthetic you want for your room, It's just a matter of sourcing budget items to get the look.
**This page may contain affiliate links. If you purchase something through these links, I may receive a small commission.  I only recommend products that I love and trust! **
How To Decorate A Small Bedroom On A Budget?
Make Your Existing Furniture Multifunctional
One of the best ways to decorate a small bedroom on a budget is to make your existing furniture multifunctional. Purchasing brand new furniture is probably out of the question right now so you have to work with what you've got. That means examining your bedroom furniture to see how you can use them in multiple ways.
For instance, your small desk or vanity table can be used as a nightstand when placed beside your bed. Sure, you won't have perfect symmetry with a nightstand on both sides of your bed, but it's one less thing you have to buy. Plus you'll save space in the process.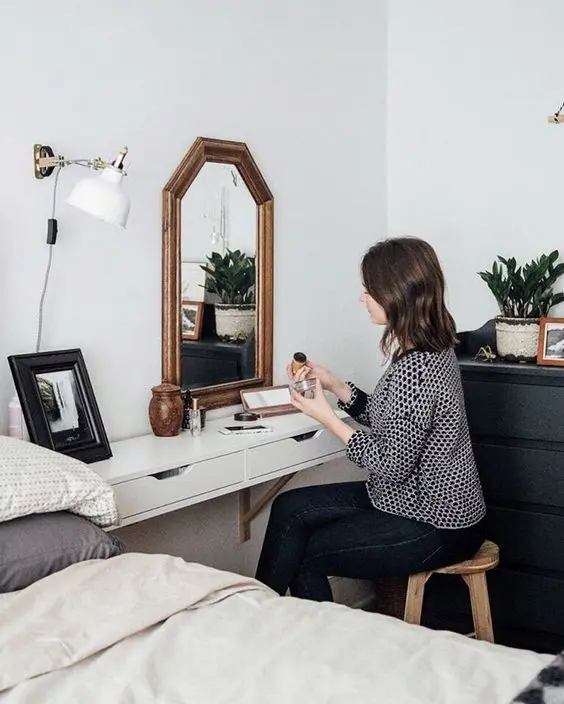 Re-Think Your Nightstand
Instead of a pricey and bulky nightstand try floating shelves beside your bed. They are cheaper than most side tables and occupy less space. Mount one or two vertically next to your bed and you have yourself a modern 'nightstand' for all your bedtime essentials.
What's great about floating shelves is that they come in many different styles and colors, so finding one that blends with your decor is a breeze.
This sturdy floating shelf costs $41 on Overstock. Check out more decorative floating shelves here on Overstock. Or here on Amazon
Porch & Den Hi-Line 24-inch White Floating Shelf – $41.49. BUY IT HERE At Overstock!
Some other nightstand alternatives for small bedrooms:
A small stool
Stacked wooden boxes or crates
your dresser
A floating nightstand – like these
your desk
The options are endless, so get creative!
DIY Simple Decor Accessories
You don't have to be a DIY genius to create pretty home decor accessories. All you need are the right materials, a little bit of creativity, and the right youtube video. You can DIY planters, storage, table accessories, and even pillowcases and other linens.
As long as the materials needed do not exceed the cost of the actual product you're trying to create (which happens) then it will be totally worth it.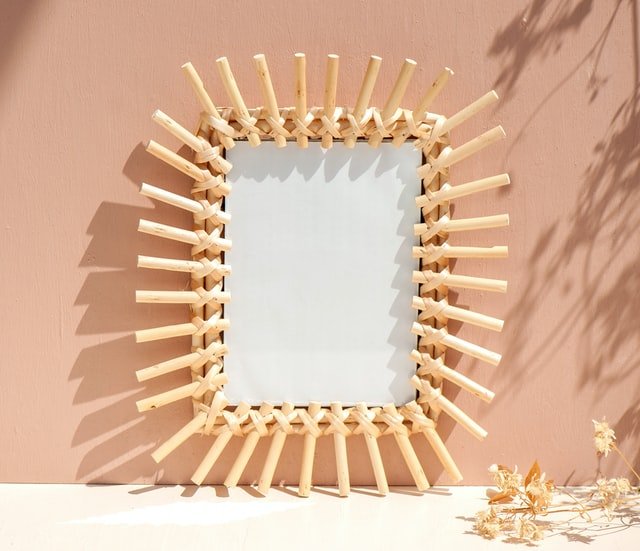 Some DIY decor projects that I'm dying to try this year:
Wall Art Is The Cheapest Way To Spruce Up Any Room
The budget-friendly options are endless here. You can DIY your wall art, get printables off of Etsy, hang your own photographs or buy beautiful wall art from Society 6 for as low as $15. This is a no-brainer. Grab the wall art that you love and hang them above your bed or use them to create a gallery wall.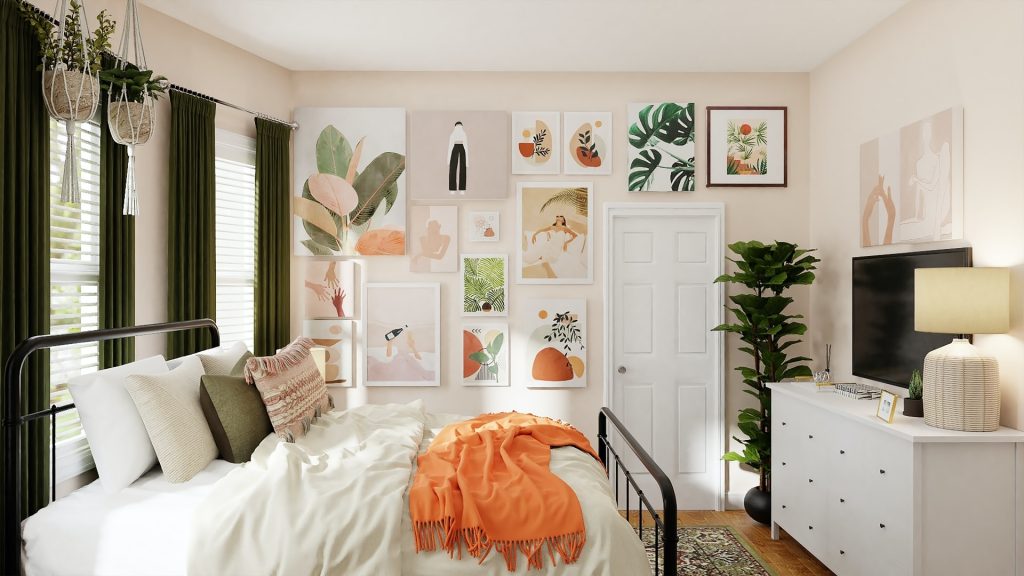 Budget Wall Art Picks From Society 6
Come with Me Art Print
$20.79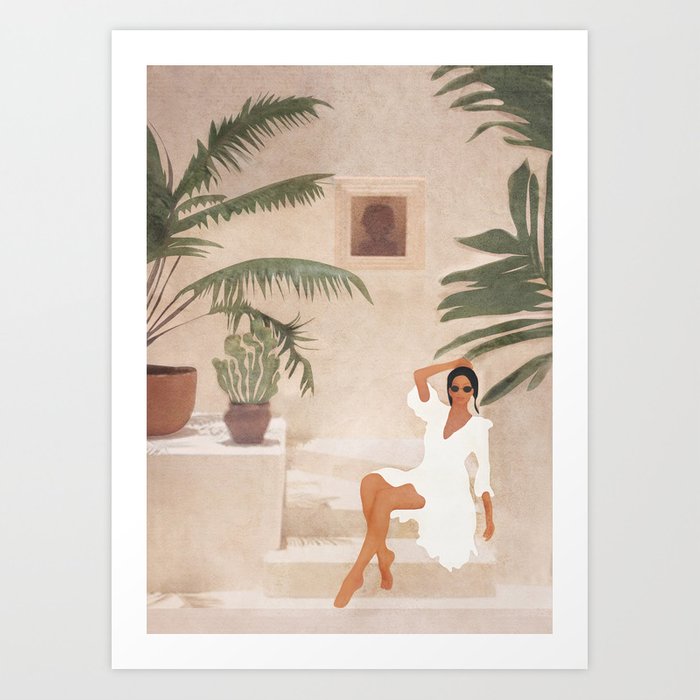 Graceful Resting II Art Print
$43.99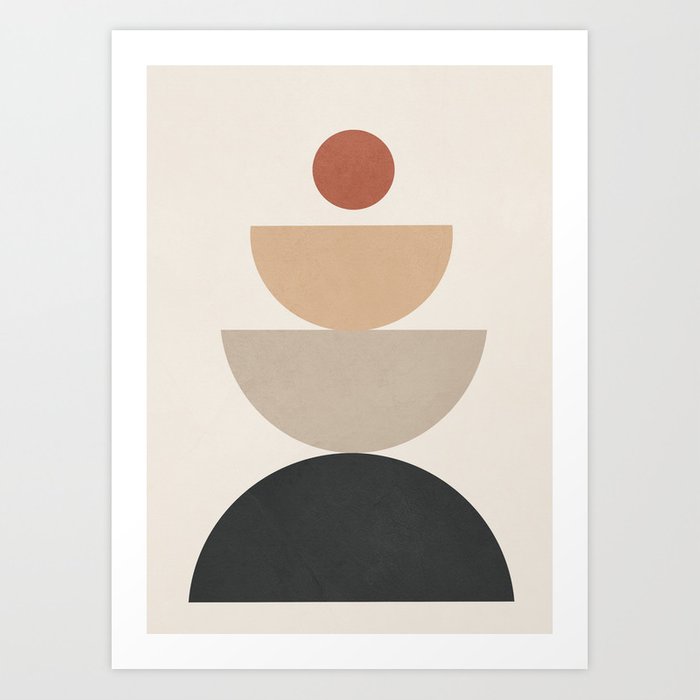 Geometric Modern Art Print
$19.99
Budget Wall Art Sets From Amazon
Watercolor Mountain Landscape Wall Art Print Set
Neutral Gallery Wall Art Print Set
Abstract Woman's Body Shape Art Print Set
Price
Get Clever With Storage
Underbed storage baskets, over-the-door storage units, and wall-mounted shelves are all budget items that you can rely on. Keep it simple to keep it on budget.
Choose A Bedside Rug or Runner Instead Of An Area Rug
Rugs can get expensive real quick. If you downsize your rugs you'll save a lot more. A bedside rug or a runner rug is the way to go here. They'll add the texture and color you want without breaking the bank. Depending on your bedroom's layout you may need one or two rugs. But this is a personal choice. For instance, If the side of your bed is pushed against a wall then one rug will do. That's extra savings for you (Hey, that rhymes!).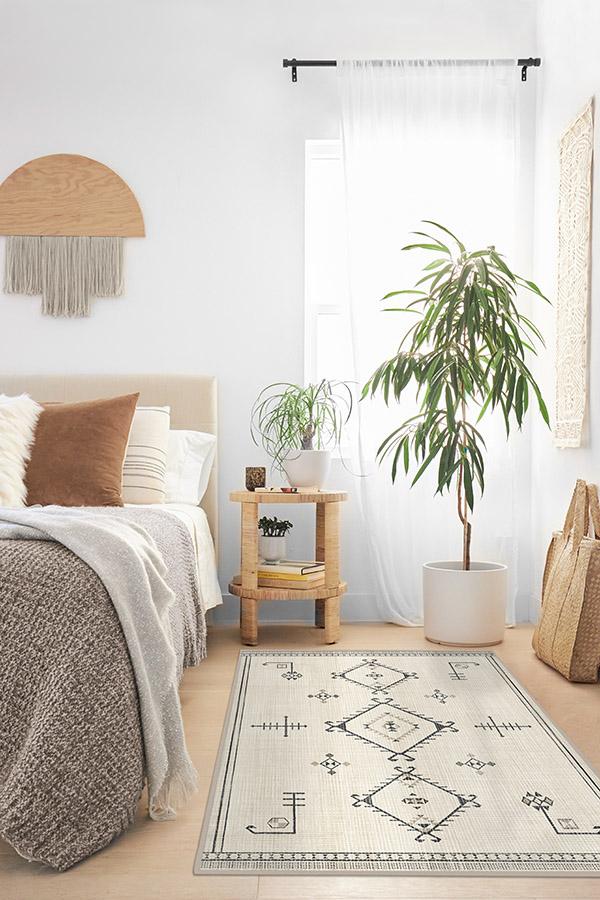 Boho Black & White Machine Washable Rug From Ruggable – $109.00 + FREE Shipping!
Ruggable has a ton of stylish, modern rugs that are all MACHINE-WASHABLE! See more styles here!
I found 3 budget bedside rugs to spruce up your space:
Related:
Keep Drapes & Curtains Light And Don't Forget To Hang Them High.
Choose curtains that are light in color and fabric. Light-colored curtains will maximize the natural light coming in through your windows. Sheer, lightweight curtains or curtains with vertical stripes add height to a small space.
Heavy drapes tend to add visual weight to a room while lightweight fabrics can make your space feel open and airy. This will also keep costs down as lighter curtains tend to be cheaper than heavier ones.
Remember to hang curtains as close to the ceiling as possible. This will create the illusion of height in your small room.
Stretch Your Room With A Strategically Place Mirror
Mirrors are a small room's best friend. It's an essential accessory for bedrooms. Create the illusion of more space with a medium-sized mirror, placed on the wall opposite your window or near a light source. This will increase the amount of natural light cast into the room. Making the room look brighter and bigger.
Mirrors can get quite expensive depending on the size. A few small mirrors arranged together can do the trick. But a medium-sized mirror is way more effective. Better yet, why not DIY a grid mirror like the one mentioned above!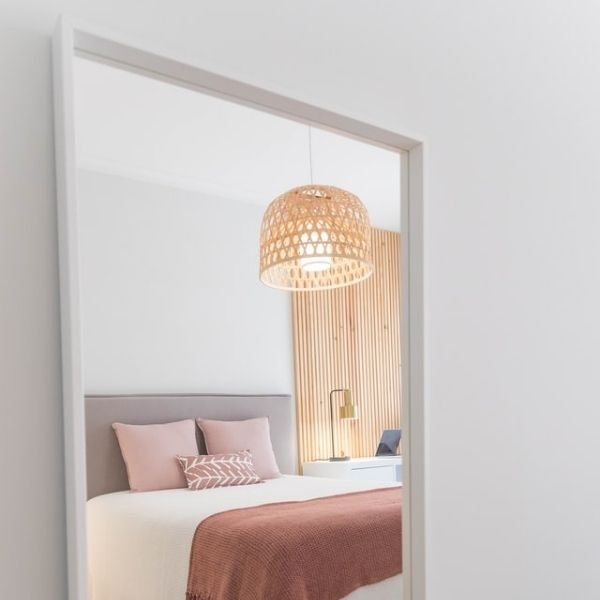 Choose Wall-Mounted Lights
Wall-mounted lights will save floor and surface space. They but also help to illuminate dark corners and areas of the room. Small rooms often have very poor lighting. It's usually one overhead light fixture in the center of the room.
If you don't have a lot of natural light coming into your room, supplementing with artificial lighting is key. Add wall lights on either side of your bed to create a cozy and inviting space.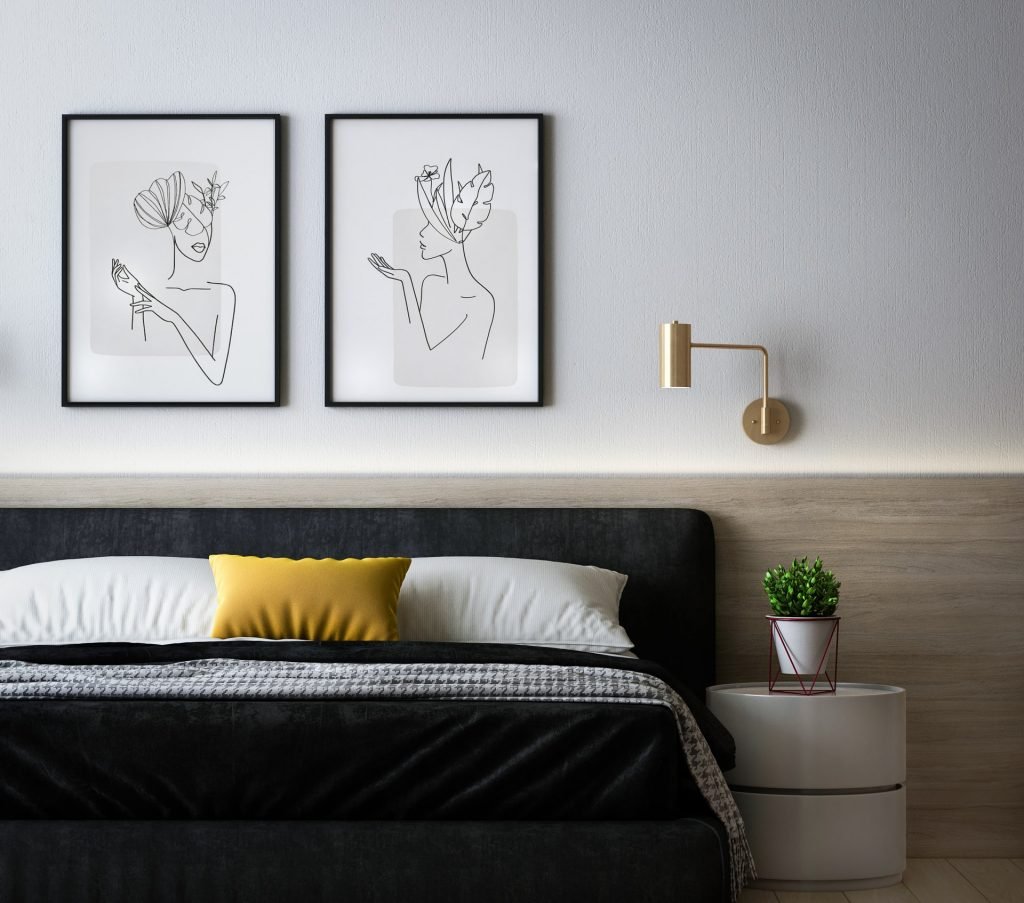 If you're renting Try plug-in wall lights to get the look. I found some stylish and affordable plug-in wall lights here on Amazon and on Overstock
Create Optical Illusion With A Mural Accent Wall
Creating an accent wall means you need fewer wallpaper rolls. Create the illusion of more space with a scenic, 3d wall mural (I talked about why these are perfect for small spaces in This Post!)
Add a landscape mural behind your bed, on the wall behind your desk, or even behind your door to visually expand your room. This technique can make even the tiniest room look feel HUGE!
'Tropical Pathway' Wall Mural – $46.49 on Overstock. BUY IT HERE!
Another way to use wallpaper in your small bedroom is to create zones. It's a cool hack for studio apartments.
Carve out a bedroom or a workspace using the color-zoning or color-blocking technique. This allows you to visually segment living spaces in an open floor plan. It's such a modern and fun way to decorate small spaces!
Check out the best wallpaper patterns for small spaces.
Related:
Keep It Simple With Faux Plants
Although I'm a huge fan of incorporating real plants into your home, sometimes plants can be a bit of an expense and a hassle. Since you're on a budget, fake plants are an inexpensive way to add a little greenery to your room.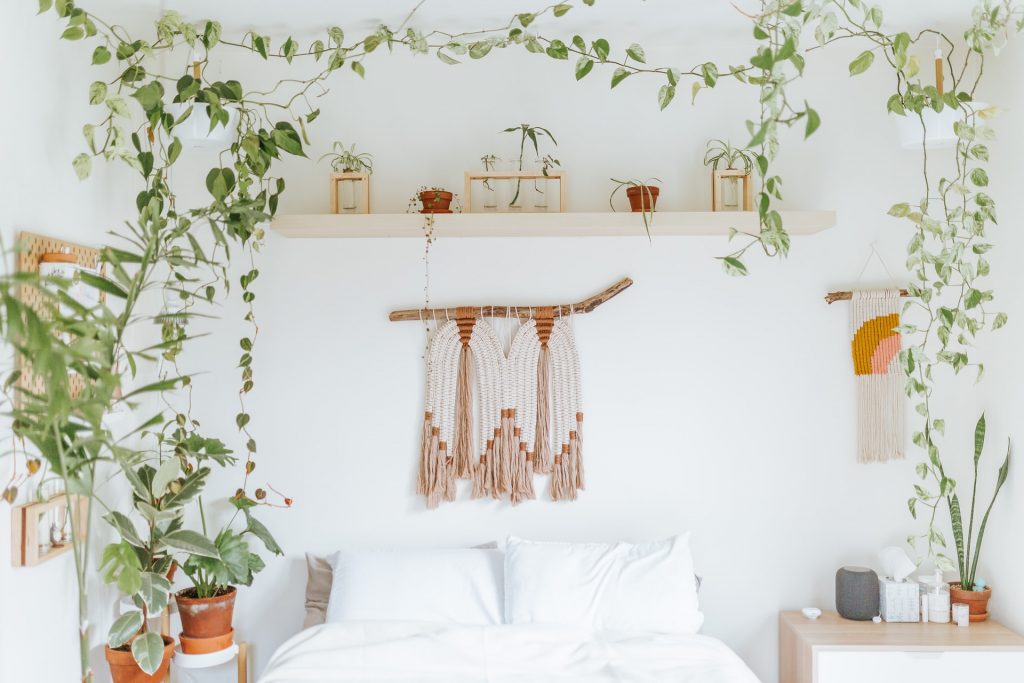 When You're Ready, Invest In Quality Storage Furniture
Investing in high-quality storage furniture will help maximize space in your small bedroom. A storage bed, a small nightstand with drawers, or a desk with shelves will help you to save space and stay clutter-free. Although you're on a budget now, acquiring these items over time can help you achieve the bedroom of your dreams! Even if it's tiny as hell.
Check out my other post on How To Choose Furniture For Small Spaces.
I hope you enjoyed these tips on how to decorate a small bedroom on a budget. Decorating doesn't have to be costly. Small spaces, while they may seem challenging at first, they're actually easier to organize and accessorize than larger spaces. You just need to be strategic and creative.
I think simplicity is the key to decorating small spaces. Simplicity doesn't have to mean boring it just means being intentional with your furniture, decor, and layout choices. Keep it simple to keep it on budget!
Happy Decorating!
You May Also Like: