Under-bed storage is a great way to maximize space in a small bedroom. Bedrooms without built-in closets call for a little more imagination. They are extremely popular among small space dwellers and the options are limitless. The downside is that many of these under-bed storage items look really dull and unattractive. We've all seen the large plastic containers that look more like oversized food containers. No shade, Just sayin'.
Now, If your goal is to hide things away far under your bed and out of sight, then it's likely that your focus is function rather than aesthetics. I totally get it. You don't need it to be pretty, you just need a place to stash your stuff.
But if you plan to have these storage items visible under your bed and want something that's more decorative, then stick around! I've rounded up some stylish under-bed storage for your small bedroom. For more pretty storage check out these storage items that double as decorative pieces
Under-Bed Storage For Small Bedrooms.
Under-Bed Storage Baskets
Baskets are a great way to add extra storage in a small bedroom. They're natural-looking, lightweight and just pretty. The natural tones of storage baskets go great with many decor pallets.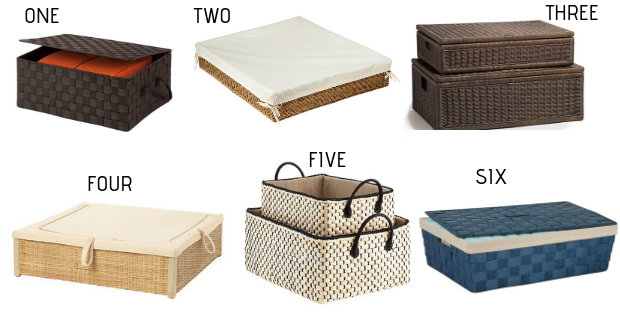 ONE | TWO | THREE | FOUR | FIVE | SIX
Under-Bed Storage Boxes & Bins
For more decorative options, storage boxes and bins will do the trick. With limitless styles and patterns to choose from, these storage items do well to add a bit of decoration to your bedroom. Stylish storage is always fun!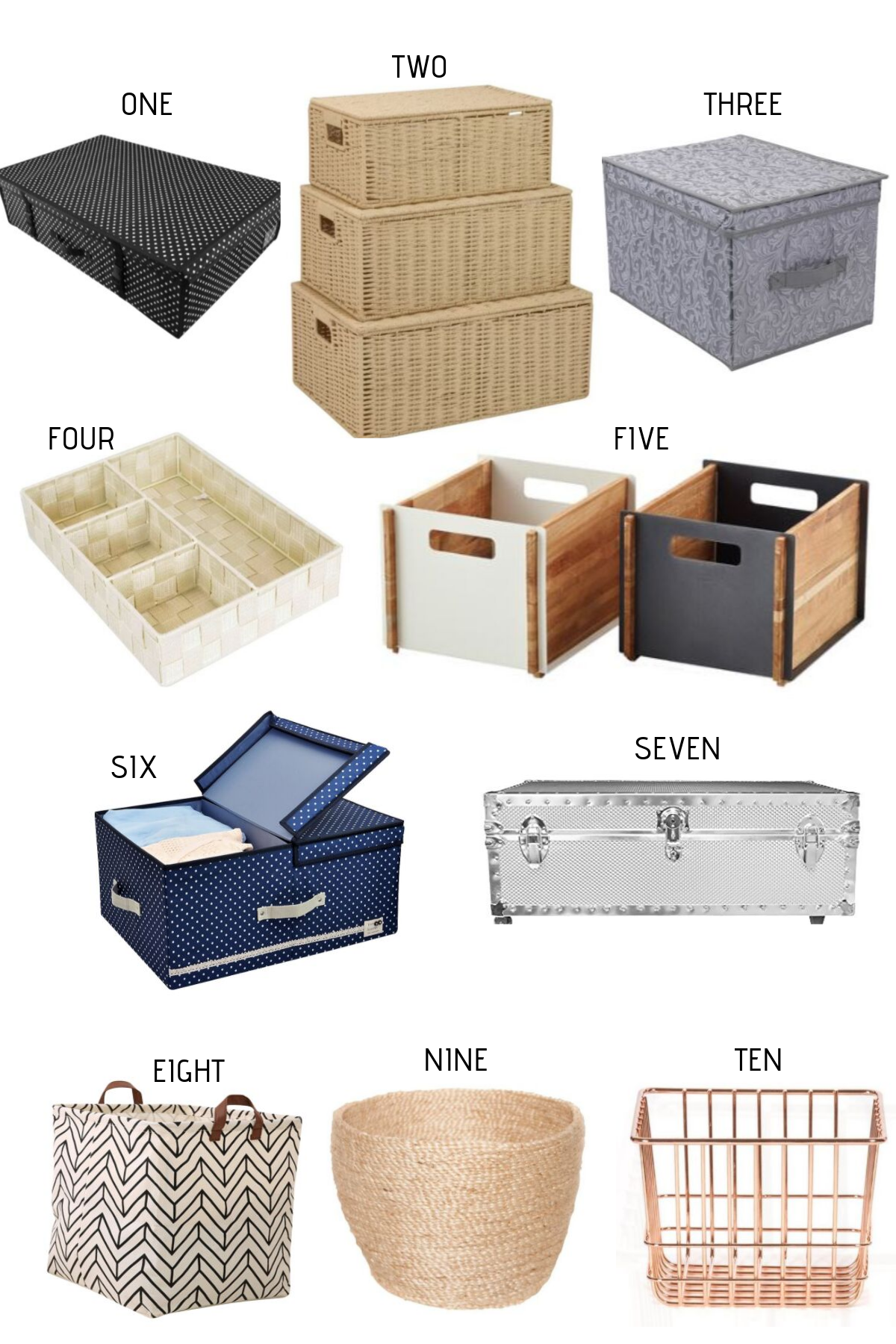 ONE | TWO | THREE | FOUR | FIVE | SIX | SEVEN | EIGHT | NINE | TEN
Under-Bed Storage Drawers
If you're looking for wheeled or wooden under bed storage, then drawers are your best bet. Chosen wisely, under bed storage drawers blend nicely with the rest of the bed to create a seamless look. Check out that galvanized drawer with wheels (#TWO). How cool is that?!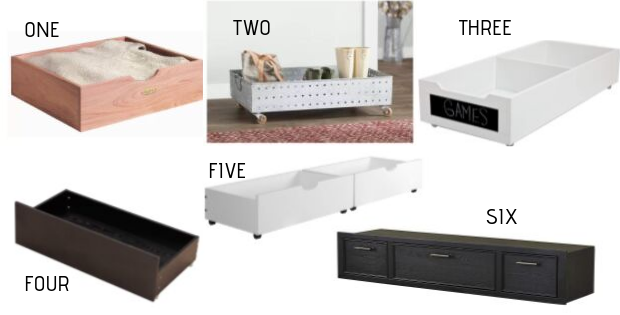 ONE | TWO | THREE | FOUR | FIVE | SIX
You May Also Like:
23 Inspiring Makeshift Closets For Small Bedrooms
Makeshift Closet Essentials For Small Bedrooms
13 Handbag Storage Ideas That Will Save You A Ton Of Space!
Double-Duty-Decor: 20 Gorgeous Mirrors With Shelves & Storage
Turn Your Tiny Bathroom Sink Into A Spacious Makeup Counter.
PIN THIS FOR LATER!