No Closet Space? Check Out These 5 Closet Storage Hacks For Small bedrooms
A bedroom with no closet is one of the many nightmarish features of small bedrooms. Especially if you're a woman with an awesome clothing, shoe or bag collection. Luckily there are many closet options and hacks for small space living. To make this post a quick one, I' rounded up these 5 storage hacks for small bedrooms with no closet.
Storage Hacks For Small Bedrooms With No Closet.
1. Use The Space Behind Your Bed
Utilizing every inch of space is vital when working with small spaces. Using the space behind your bed for your closet is a great way to save space in other parts of the room. Add clothing racks and floating shelves for storage. The different colors from these clothes even look like a beautiful headboard.. hehe.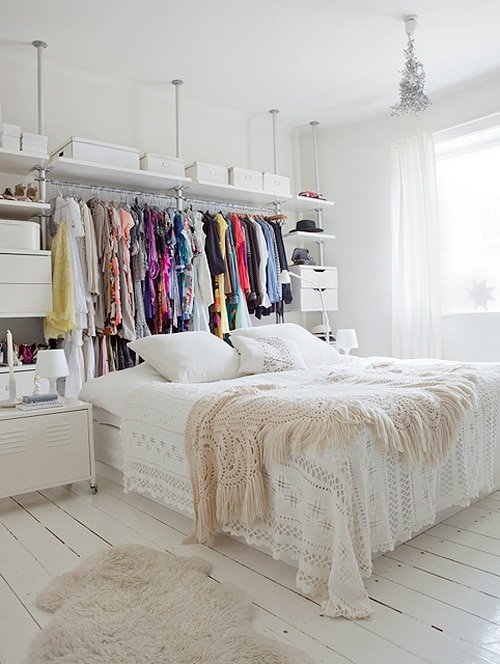 Related Post: 23 Inspiring Makeshift Closet Ideas For Small Bedrooms
2. Under-Bed Storage
While you can use the space behind your bed for your hanging clothes, where do you put your folded items? If you don't have a dresser, Under-bed storage is a popular option.  Whether it's drawers on wheels or crates that easily slide under your bed, utilizing the space under your bed is a great way to save space.  If you're shopping for a new bed why not try a storage platform that sits under your mattress. This storage platform is perfect for folded clothing items or anything you want to stash away.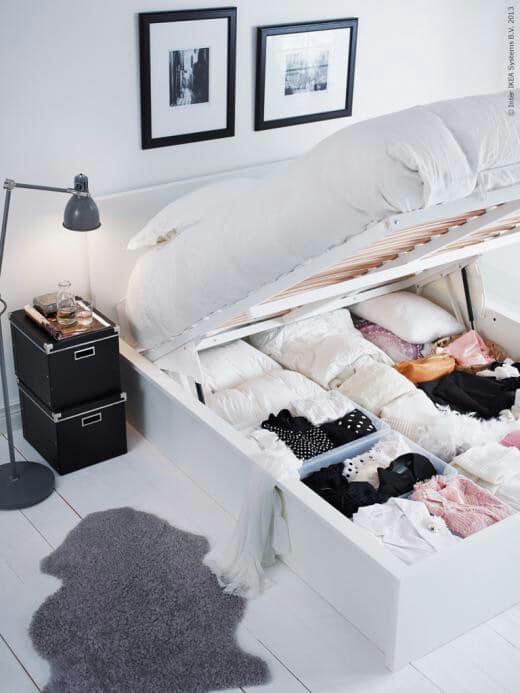 See Similar Platform Storage Bed Here On Amazon
3. Utilize Your Wall Space
Designate a wall to use as your closet space and hang a few shelves. These take no time at all with little or no damage to walls depending on what type of shelving you use. For a no-drill option, try using heavy duty command hooks or ceiling hooks.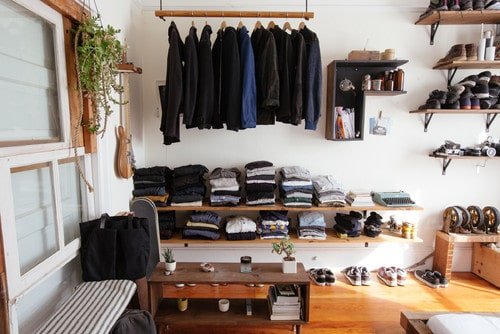 Related Post: Makeshift Closet Essentials For Small CLoset-Less Bedrooms
4. Store Items Vertically
This DIY shoe rack was done using 3 or 4 rows of crown molding. It's a great alternative to shelving and a great way to save floor space. What's also great about this option is that, depending on your shoe collection, hanging your heels on the wall can add a beautiful pop of color to the room that adds interest to the overall decor.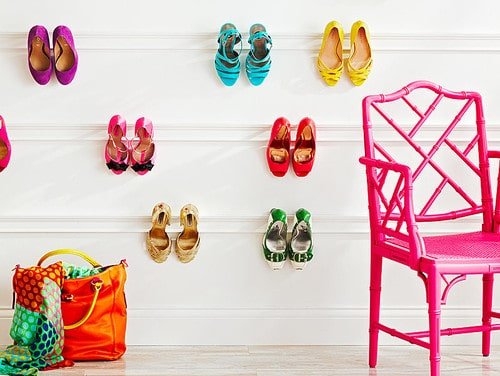 Photo by Lowe's Home Improvement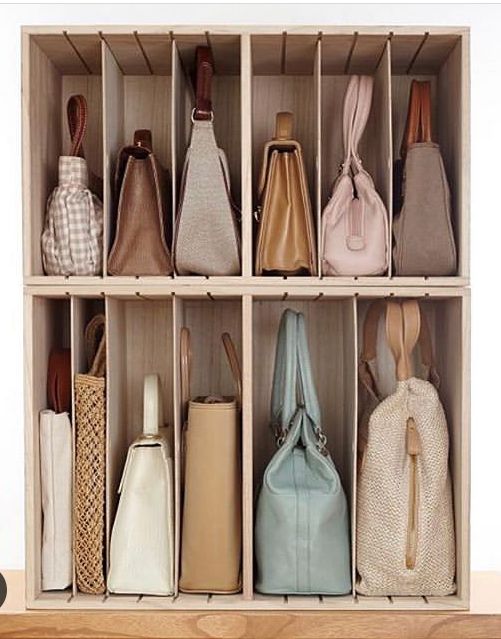 Handbag & Purse Storage Ideas: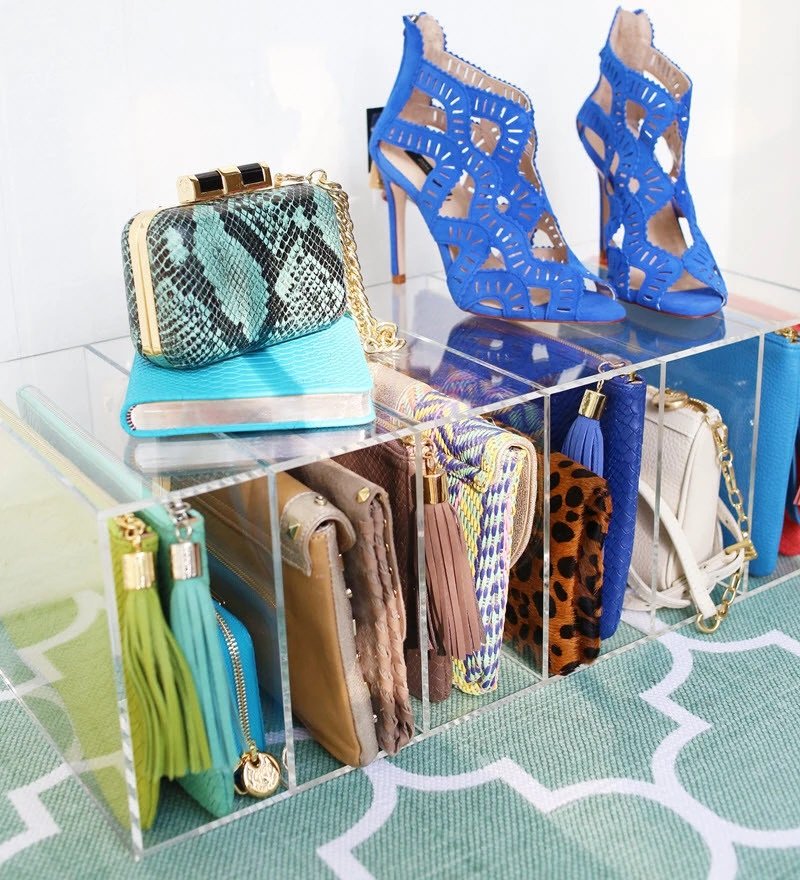 Acrylic compartment Clutch & Small Purse Organizer–
From Amazon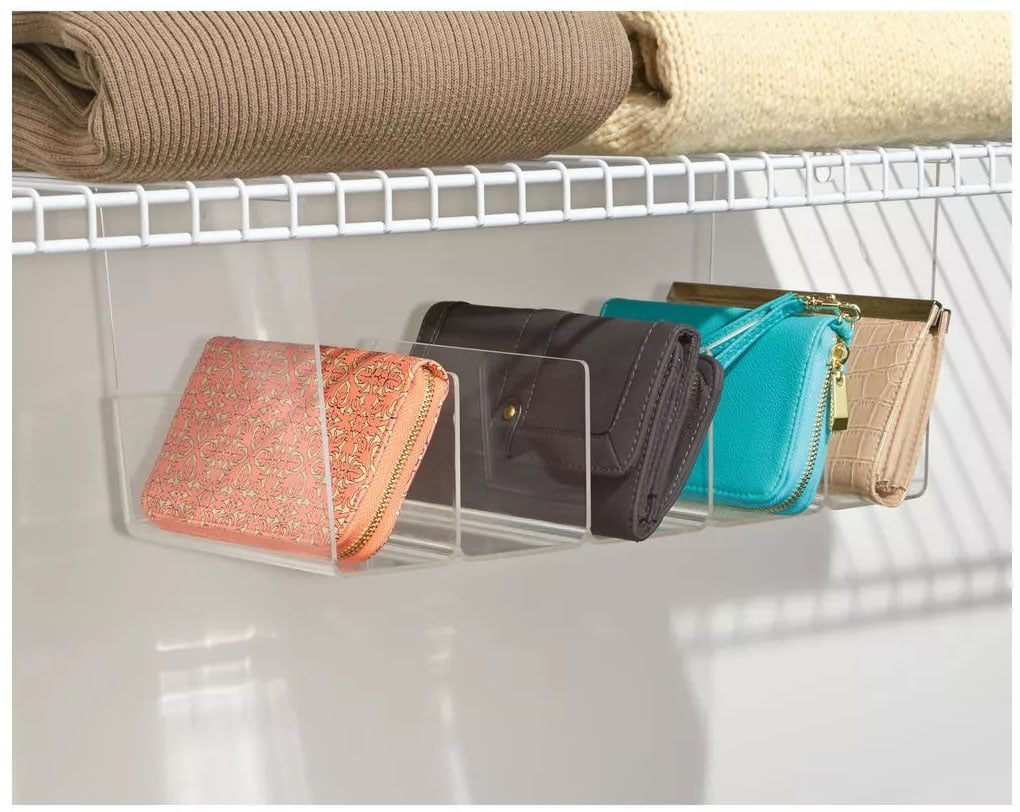 From Amazon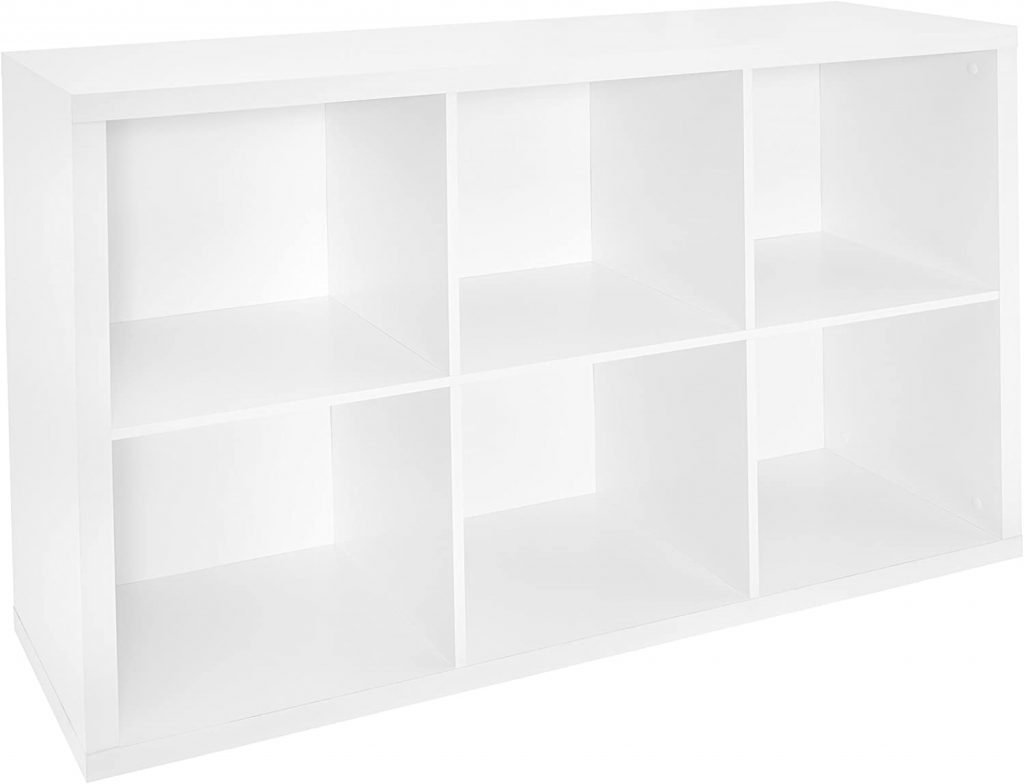 From Amazon
RELATED POST: 13 Handbag Storage Ideas That Will Save You A Ton Of Space!
5. Use Dividers to create a walk-in
Similar to the first storage solution, Carve out a couple of feet of space behind the head of your bed (enough to walk through), but this time, add a curtain or some other divider to create a small bedroom walk-in closet. Yes. Tiny rooms can have stylish walk-ins too! Install ceiling curtain rods or a ceiling track set and curtains to separate the space. For a no-drill option, try using removable adhesive hooks on your ceiling, add a lightweight rod and curtain.
This can be done anywhere in the room really. Explore all your options.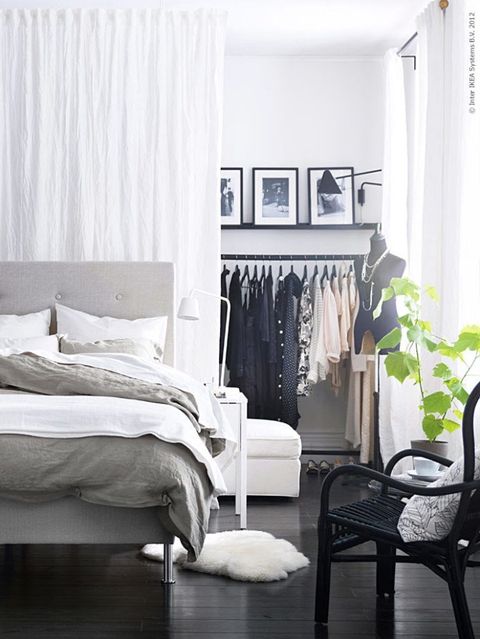 Related Article: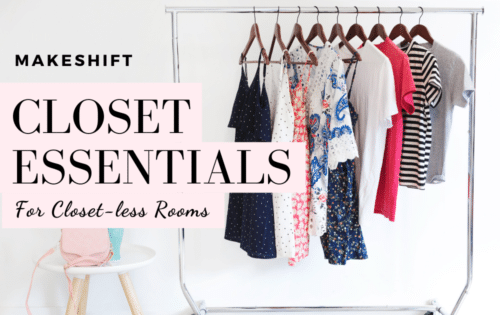 Want More Storage Ideas?
Don't Miss The Latest Posts!
PIN THIS FOR LATER!