Blush Crush: Blush Pink, Rose Gold & Gray Living Room Mood Board
This blush pink, gray and rose gold living room decor combo is still my absolute favorite color palette for interiors. I don't care if it's not trending anymore, I can't get enough! Blush Pink is probably the most 'Adult' shade of Pink. It's not only pretty and incredibly feminine, but it also pairs well with other colors. Especially gray! Throw in some rose gold accessories and accents to add some GLAM to the look.
I put together this living room mood board with a blush settee and rose gold accessories, plus an alternate look using a gray sofa. I wanted to showcase how beautifully these colors blend.
For more sofa ideas check out these stylish sofas for small spaces.
If you want to shop this look I've included the links to these beautiful products at the end of the post.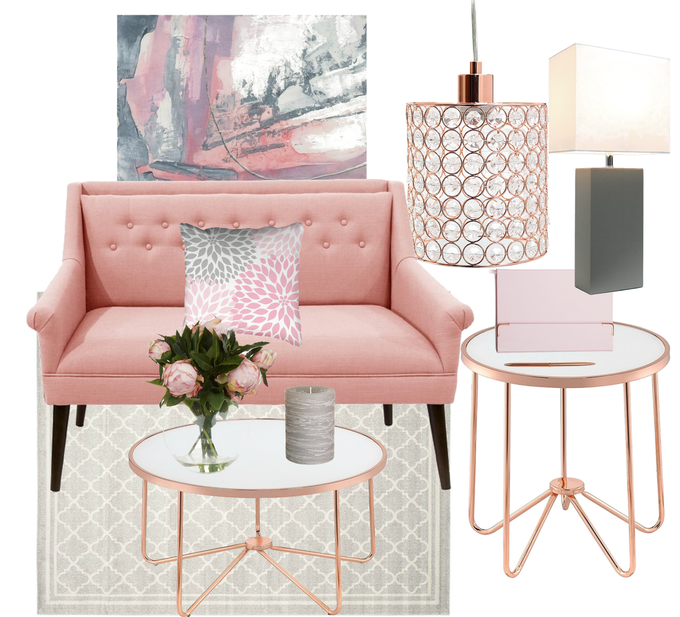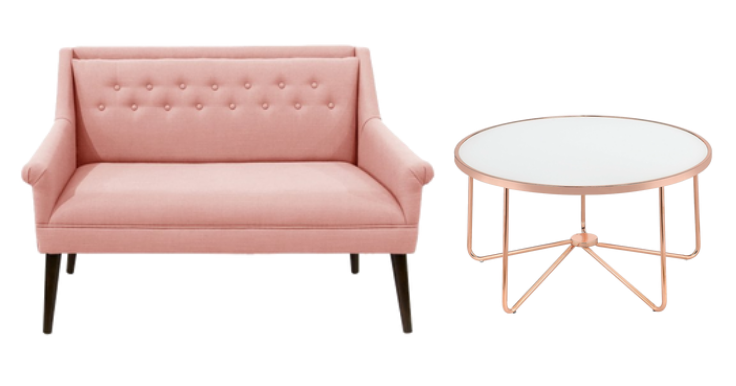 The Trim settee with its neat lines and raised legs and the spidery 'see-through' effect of the table is perfect for eliminating visual clutter, and for creating the illusion of more space. Perfect for small spaces. 
An Alternate Look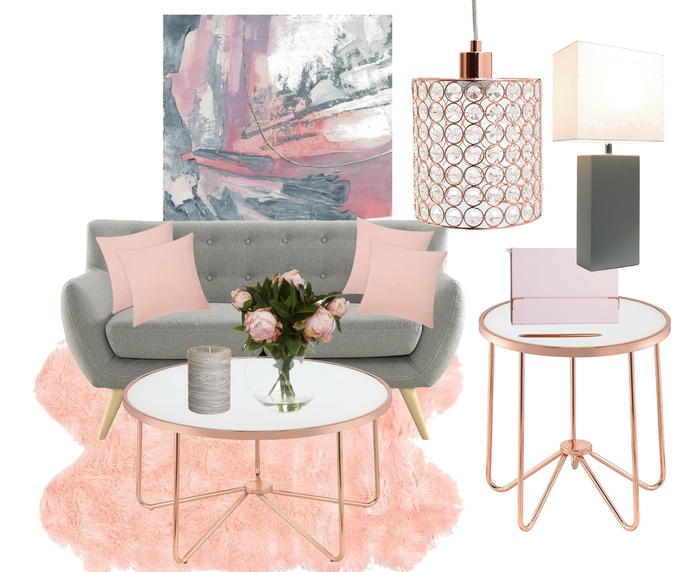 Same blush pink gray and rose gold living room decor but with a gray sofa. If the blush pink settee is just too much for you, A gray sofa looks just as great. This light gray mid-century modern tufted sofa is also perfect for small spaces. I added a blush shaggy rug to finish the look.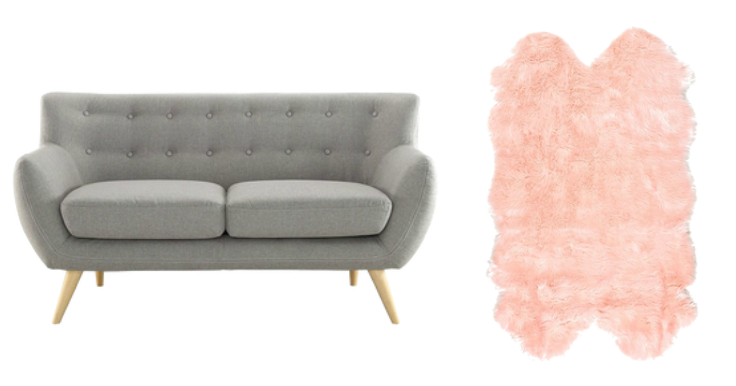 Shop This Look
Rose Gold Pendant Light | Rose Gold End Table | Gray Sofa | Blush Settee | Blush Sofa Option 1 | Blush Sofa Option 2 | Blush Sofa Option 3 | Wall Art  | Gray Lamp | Gray & Blush Cushion | Rose Gold Coffee Table | Blush Rug | Light Gray Rug
PIN THIS FOR LATER!