These 'Leggy' Sofas Are Perfect For Small Living Rooms
In a previous post, I talked about choosing the right furniture for a small bedroom and one of the major tips, 'leggy' furniture. Leggy, meaning furniture with slender, raised legs. The best sofas for small living rooms have these same features. These types of sofas not only bring a modern, mid-century vibe to the room but they're perfect for maximizing space and reducing visual clutter. Sofas with raised legs elongate the eyes due to its 'see-through' base and this creates the illusion of more space.
If you've read some of my other posts or just browsed the images on this blog, you'd see that I'm obsessed with mid-century mod pieces. The straight, clean lines, spidery legs, the way that they're designed to literally cradle the body is just beautiful to me. For more living room tips, check out how to arrange furniture in a small living room. For design inspiration, check out these Small Living Rooms With Big Style.
FYI, if you're on the hunt for a sectional I rounded up The Best Sleeper Sectional Sofas For Small Spaces
**This post may contain affiliate links. If you purchase something through these links, I may receive a small commission. You will NOT pay more for products purchased through these links. I only recommend products that I love and trust! **
The Best Sofas For Small Living Rooms!
Lexicon Hotevilla Sofa, Blue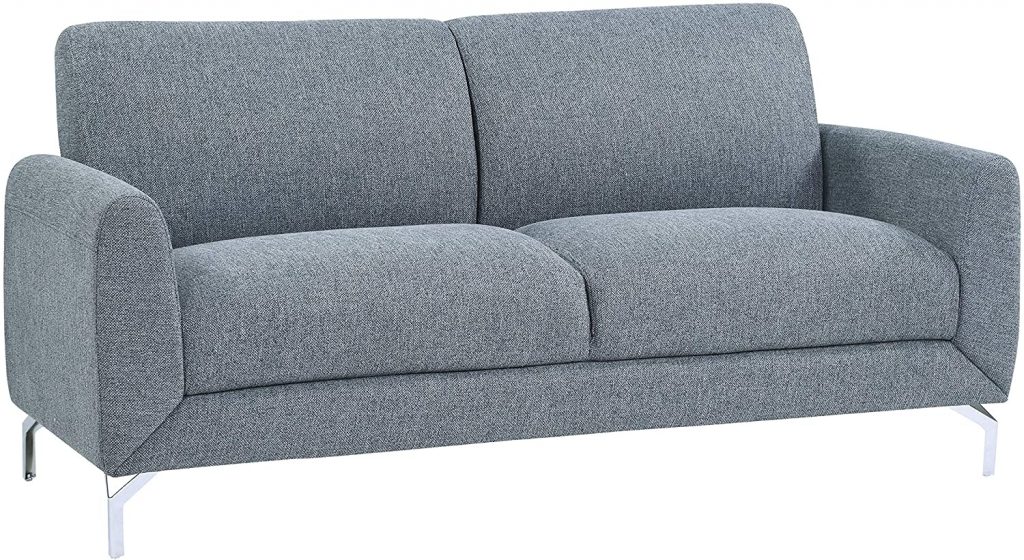 See Update Price Here On Amazon
Reversible Chaise Leather Sectional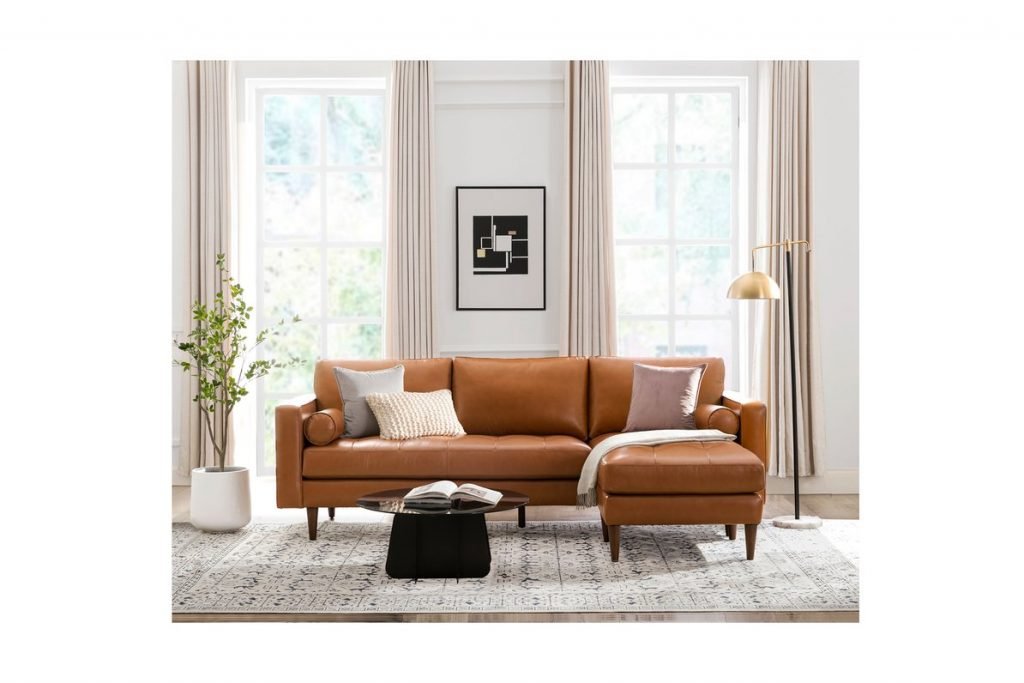 Leather sofas are always a classic! This Tan Leather Sectional sofa is affordable luxury at its best. It features a timeless mid-century silhouette and you can easily switch it up with the reversible chaise.
Carson Sofa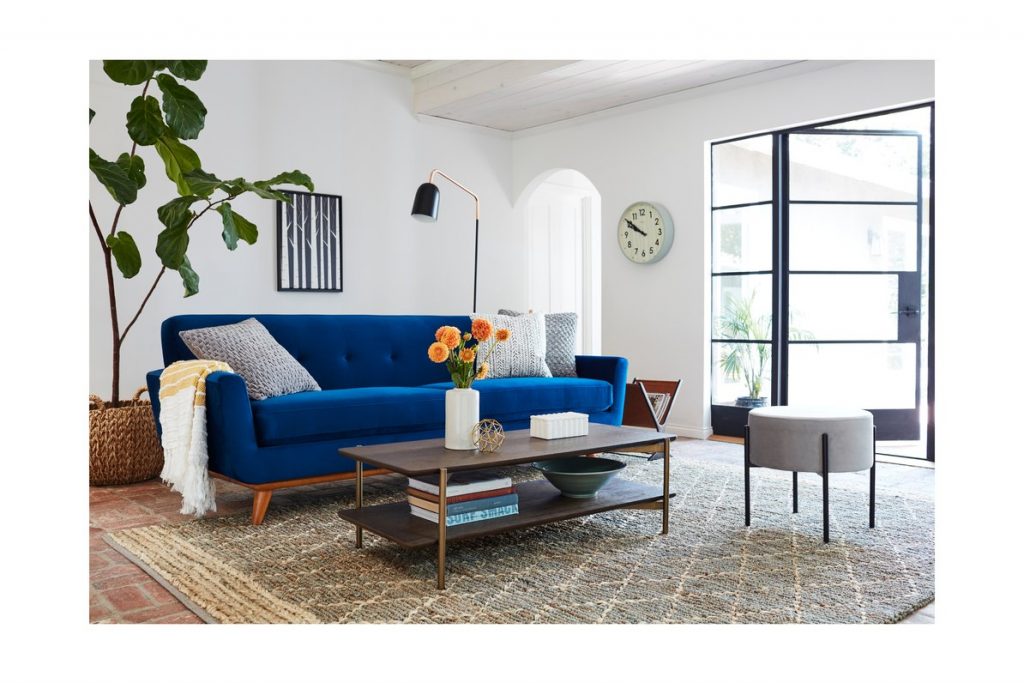 Ivory Loveseat Sofa
Blue Royal Design 3-Seater Sofa
Get Updated Price Here On Amazon
Chambley Sofa, Luce Oak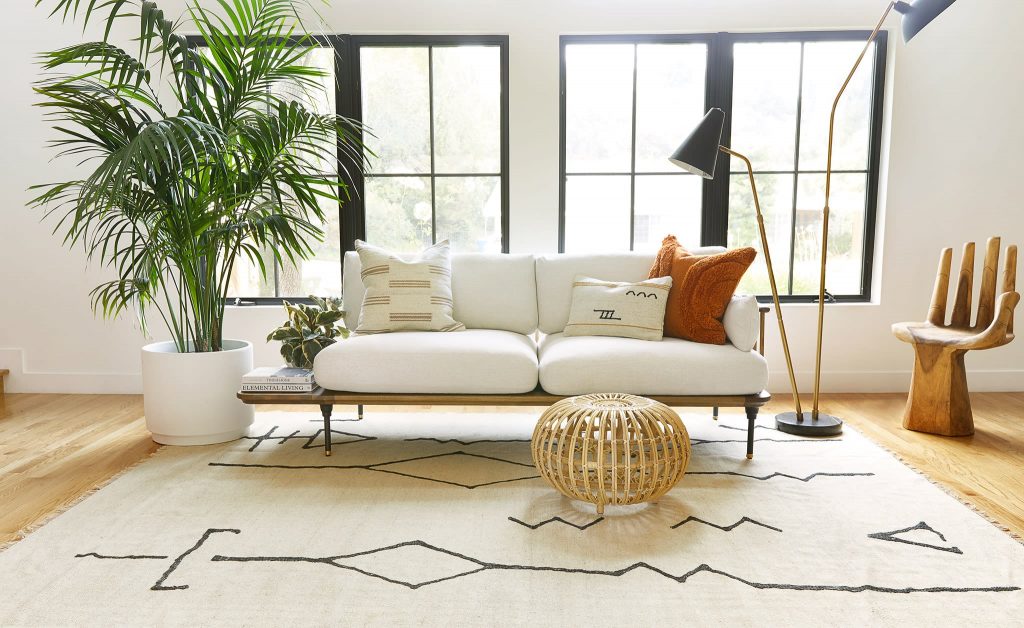 $4,235 at Lulu & Georgia
Novogratz Brittany Sofa Futon / Sofa Bed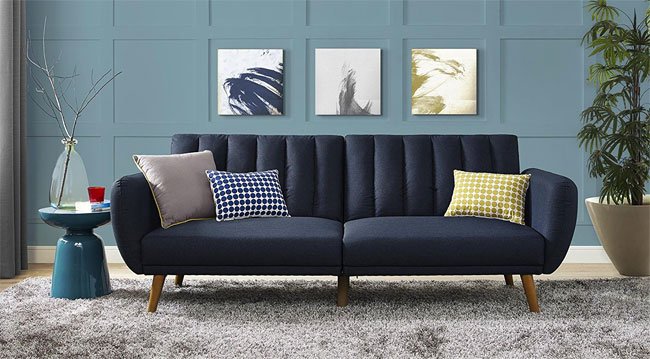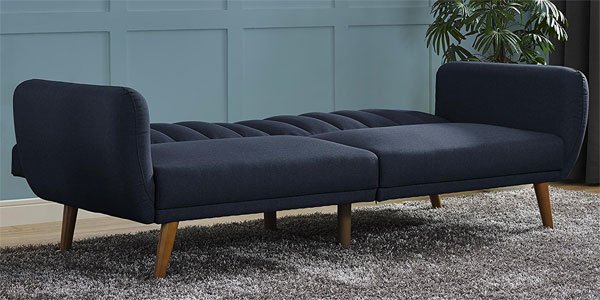 The Most Take-Apart-Able Sofa From Floyd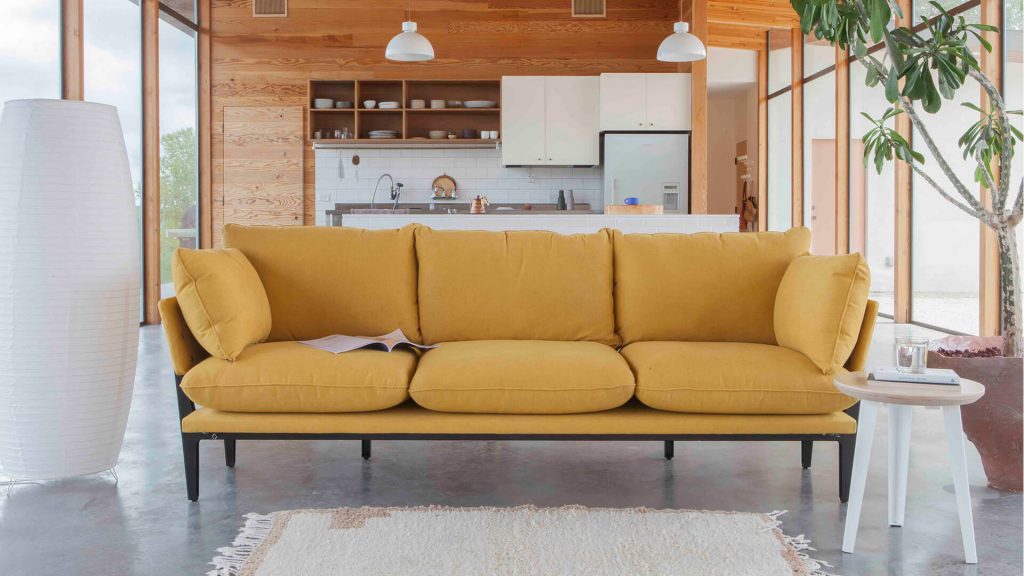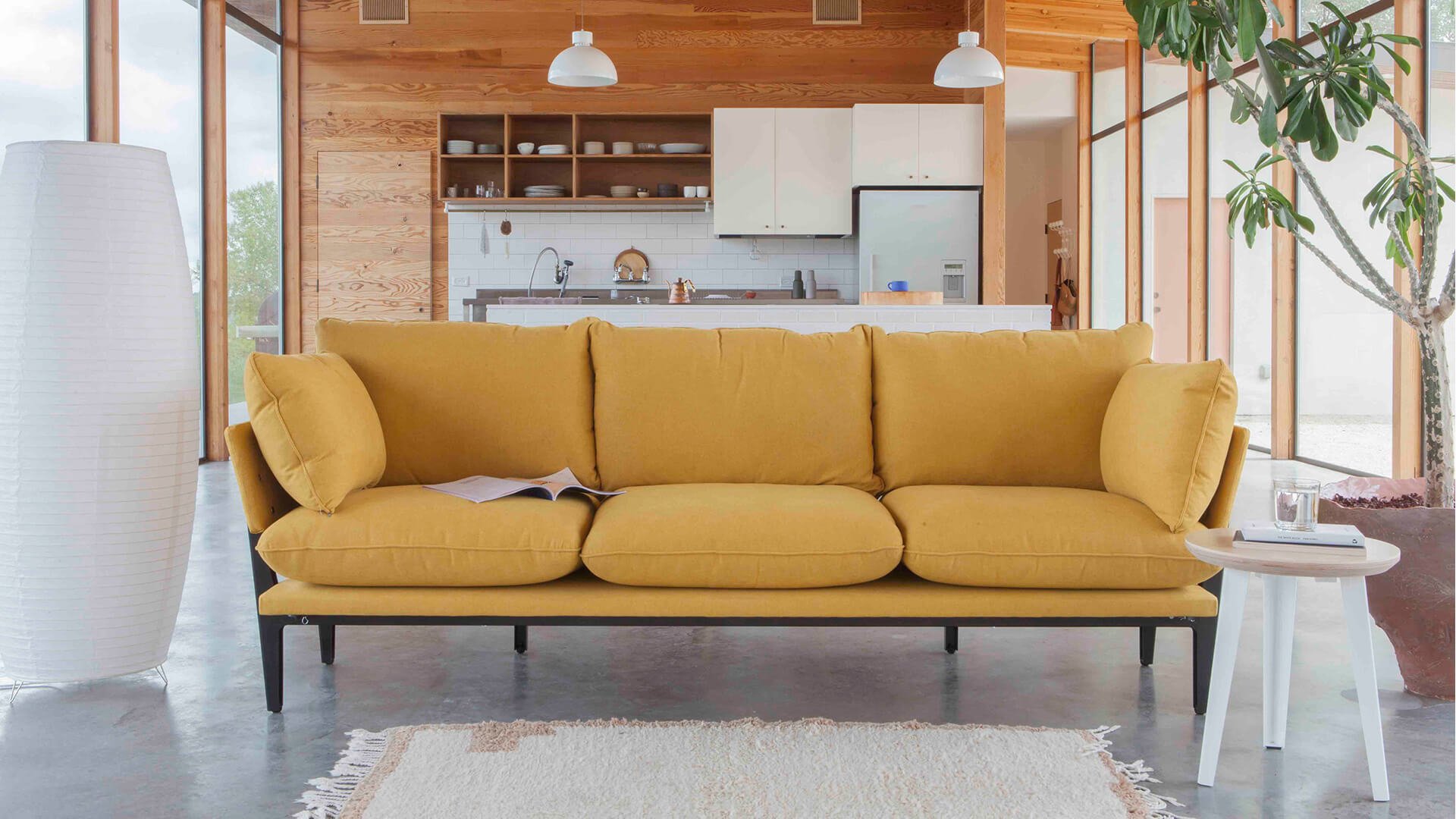 Floyd Sofas Range From $1,195 – $1,795 (3-Seater + Chaise). Get It Here
If you're looking for a more sustainable option this No-Slip sofa from Floyd is the perfect option! The Floyd Sofa was built to last for years and makers call it "Furniture For Keeping". Intuitive assembly makes for just as intuitive disassembly, making this sofa a breath of fresh air when moving house. This sofa moves with you! Choose from a variety of colors and combinations. Floyd offers more stunning furniture such as beds, tables, storage, and more. Learn More Here!
Scott 2pc Sectional Sofa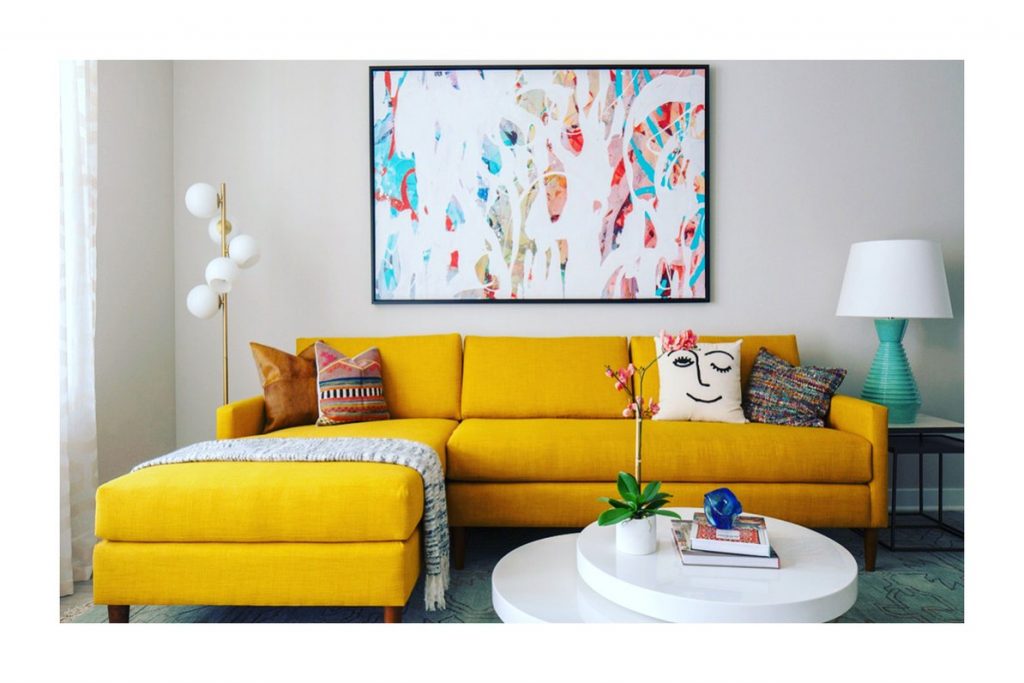 $2,098.00 $1,678.40. Get This Sofa Here At Apt2B
Customize this piece to your liking! Choose from over 50 Color options, choose your preferred wood finish and configuration.
Maraschino Scott Sofa
Simple, Sleek…and RED!
Burrard Graphite Gray Sofa
If you like deep-seated sofas, this is the one for you.
Get this on Article for $1,199
Want More Small Living Room Ideas & Tips?
Explore More Small-Space Furniture And Decor. Also, Get Storage Ideas For Small Spaces Too!
PIN THIS FOR LATER!