Smart Home Automation could be the Ultimate Solution to Your Home Security Worries
The advent of the internet has made our lives simpler and safer. It has not only blessed us with multiple entertainment options but has also given us the ability to feel protected and secure in our own homes. The connected house can make your life simpler and more delightful. But it also comes with its negative points.
By linking your entire home system to the mighty internet, you are essentially giving an open invitation to countless security risks. However, don't feel sad because we will be talking about home automation and several smart home security tips in this article.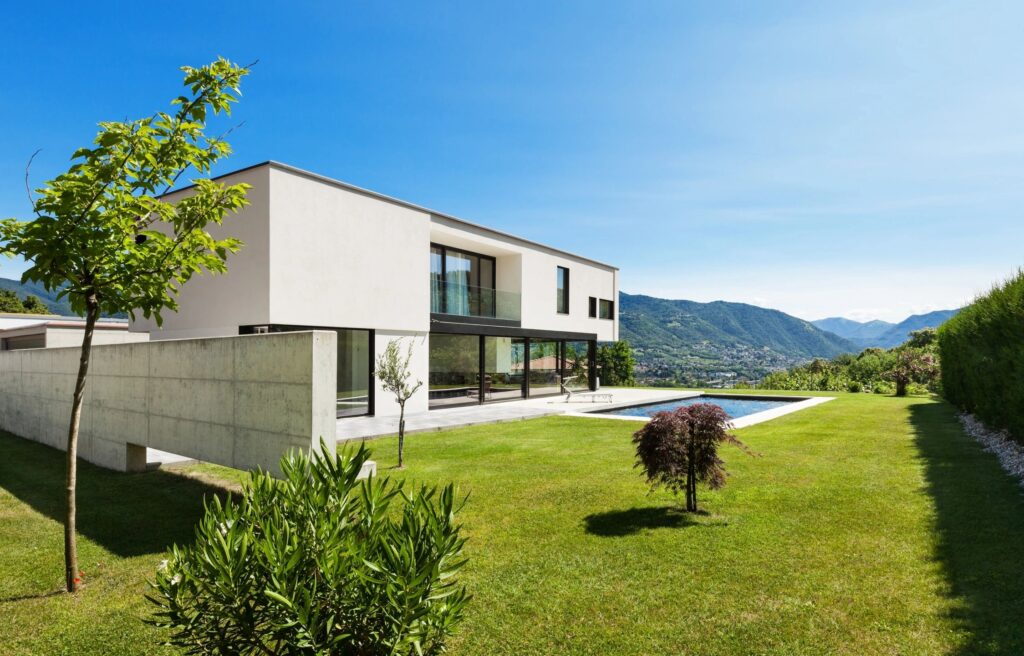 Just make sure that you have access to a reliable internet connection like Suddenlink internet if you really want to secure your home in a modern way because trust us, you can't really dream of incorporating smart home automation without having access to a dependable provider. After all, as explained earlier, the smart home system is heavily linked to your internet and a bad internet connection will badly affect the system.
Now that you know the role of the internet in this entire process, just move ahead and start reading the rest of the article.
IoT and Smart Home Automation
The comfort and relief that IoT brings to our homes cannot be taken for granted. For example, you can prepare your coffee the night before or adjust your thermostat to the perfect reading before you get home from work by using smart devices that are linked to everyone's favorite, the internet.
Additionally, you can use your smartphone to lock all the doors, turn off the lights, manage the air conditioning, and monitor your home while you are away. IoT is the name given to the technology that builds networks by fusing together different smart gadgets.
The installed equipment is reachable via the network, providing you with total control over it even from a distance. Imagine being able to use a phone app to access the appliances in your house. By employing lighting, air conditioners, freezers, as well as fans, you can effectively reduce your energy costs. Internet-connected devices guarantee security and higher living standards while enhancing our daily lives.
What Part Does IoT Play in Smart Home Security?
IoT devices control the monitoring in and around the house and, they also possess the ability to keep track of who has access to the locks on the door. How is this beneficial? Well, you can feel secure while you're outside thanks to intelligent security solutions.
For example, state-of-the-art doorbells can effectively recognize visitors and initiate communication with them before opening your front gate. High-definition cameras on these gadgets are motion-activated, automated cameras. They keep you informed of any alterations and have the power to get in touch with the police or set off an alarm to protect your home.
How Does a Smart Home Essentially Function?
Smart houses employ gadgets that can link to the internet and have tiny computers inside of them so they can be managed from a distance. These gadgets can range in size from a coffee maker to your full heating system.
They utilize internet protocol to connect, and they are all linked through a hub, which distinguishes them from your standard TV remote. That hub may essentially be your phone or your home network router. These gadgets, unlike the TV remote, are capable of gathering as well as storing data regarding your usage, routines, and preferences both locally and remotely.
Your smart home could pose a privacy danger as a result of all that data, and every new gadget you connect to the network raises fresh privacy issues.
Smart Home Safety Suggestions
The initial step in directing home safety is to detach your smart home network from all the other networks. This essentially is simpler to accomplish by assembling guest grids for your specific IoT home gadgets. Making use of guest networks can aid in enhancing the safety of your home network in a lot of other ways as well.
Now that you have learned about the first step. Let us move forward and discuss the second step that encourages you to make sure that all the devices linked to your network are secure. These devices essentially would include speakers, the internet router, your personal computer (desktop or laptop), and even your smartphone.
Protecting your smartphone at all costs is significant because your whole home safety system will be at risk, in case it gets stolen. How can you go about this? Follow the steps mentioned below:
Smartly use the screen lock present on your phone in order to make sure that no one other than you can essentially access it.
Furthermore, make it a habit to regularly check all your laptops, desktops, and smartphones and see if they are password protected. In addition to this, think of strong passwords that no one can guess. In simpler words, don't come up with easy, obvious passwords.
Moreover, make sure that your principal PC account is not at the initial level. We are saying this because in case a hacker breaks in, this will hinder their powers and they won't be able to do much damage. Why? Because now they don't have controller authorization.
Moving on, quickly alter the credentials on your router. Doing so will prevent the witty hackers from guessing the device that you are using.
Another significant tip is to make use of firewalls on your computers and particularly your router. The best part is that several routers already have a firewall assembled into their system, though the user must first authorize it.
Another point to note here is that if your current router doesn't provide you with good safety attributes, replace it with the device that does.
Also, install renowned and secure software on your personal computers as well as smartphones. This will help you steer clear of deadly viruses.
Lastly, make it a habit of updating your software. We are saying this because old software has certain vulnerabilities that are quite easy for hackers to crack.
Final Words
New and advanced products are being designed all the time. Thanks to the internet, things have become simpler. In today's modern digital world, you no longer have to worry about keeping your home safe. We are hoping that by now you must have understood the significance of home security networks and their link with IoT.