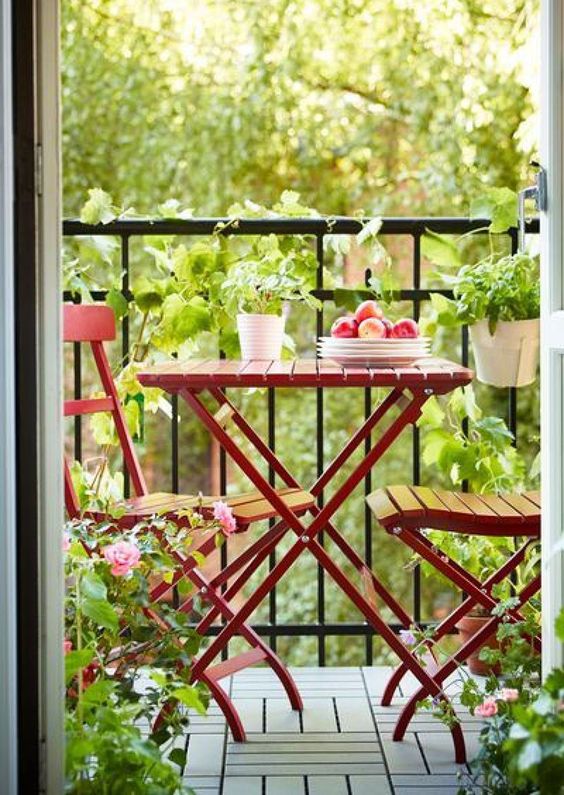 Small apartment balconies often come with a couple of design challenges. Ugly floors, awkward corners, and well, a lack of space. Finding the right-sized furniture is an important part of creating a cozy and beautiful outdoor space. Since dining furniture is popular for balconies I figured I'd curate a few stylish and compact bistro sets for you to consider. These small balcony bistro sets are all outdoor pieces and a couple of them are on sale right now!
In another post, I listed a few balcony furniture ideas that work well in small spaces. I also included some decor tips and inspiration to help you decorate. Be sure to check that out when you're all done here!
30 Small Balcony Bistro Sets
Take a look at more Small Balcony Furniture Essentials & Decor Inspiration!
What Other Dining Furniture Works?
Balcony Bar Tables – See Here at GDF Studios.
Shelf Bistro Sets With Folding Chairs – See Here on Houzz.
You May Also Like:
24 Modern Desks, Perfect For Small Spaces!
Corner Furniture Pieces Every Small Living Room Needs
9 Space-Saving Tables For Your Small Space
Decorating Small Spaces -The Ultimate Guide!