15 Stylish Oversized Floor Mirrors To Stretch Your Space
Oversized floor mirrors are a great addition to any home. They are especially useful in smaller spaces!
A large full-length mirror offers a beautiful way to reflect light around the room, making it feel brighter and more spacious. Mirrors also have the ability to add symmetry and balance to the room.
Oversized floor mirrors can act as a beautiful focal point in any room. With a wide variety of shapes, sizes, and styles, to choose from, finding one that fits both your space and budget is easy. 
I've compiled 15 stylish oversized floor mirrors to help you stretch your space and enhance your decor!
If you're looking to add some sophistication to your home, these floor mirrors will inspire!
NOTE: While these floor mirrors are pictured as leaning mirrors, many of them can be mounted to the wall, making them stylish and versatile!
If you want a mirror to work harder for you, check out the 23 Stunning Mirrors With Shelves & Hooks. They are perfect for small entryways and hallways!
Pin This Post For Later!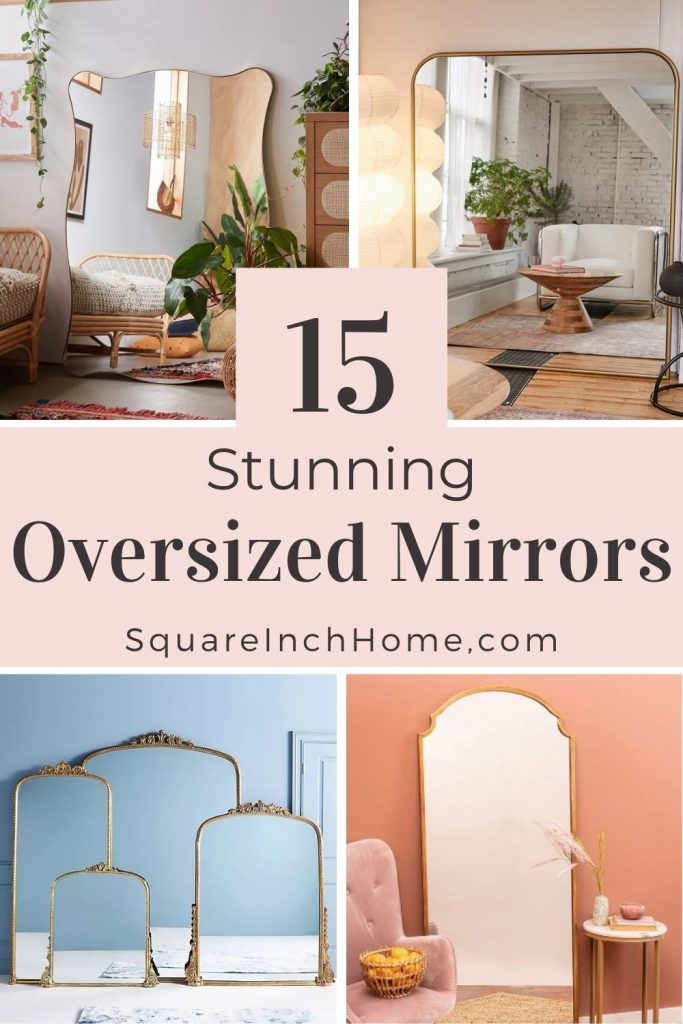 **This page contains affiliate links. If you make a purchase via these links I will receive a commission at no extra cost to you. See the full disclosure here**
15 Best Oversized Mirrors You'll Love!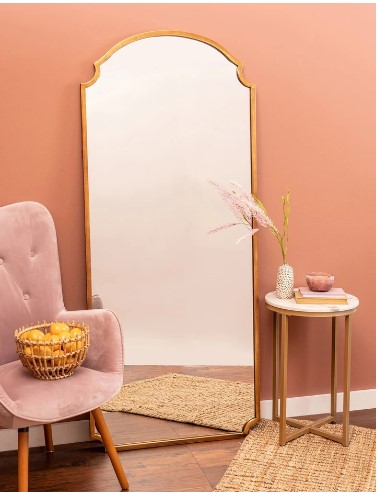 Gold Arched Floor Mirror
Lulu & Georgia
$542
The perfect finishing touch for luxe bedrooms or bohemian dining rooms. this floor mirror features a gold-finish frame with an architectural arch and cutout corners. Also available in the color 'Champagne'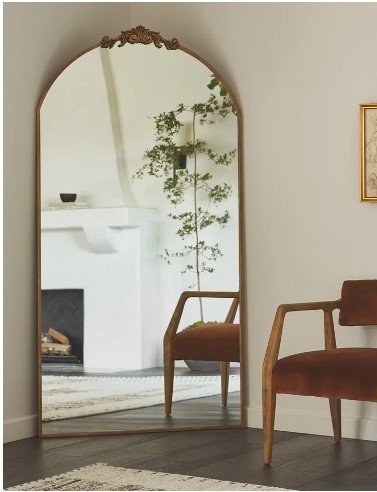 Large Antique Floor Mirror
Lulu & Georgia
$998
A Large floor mirror with vintage style. This curved mirror features a flat bottom edge and traditional scroll detailing at the apex of the metal frame, making it the perfect accent piece for entryways, dining rooms, or bedrooms alike.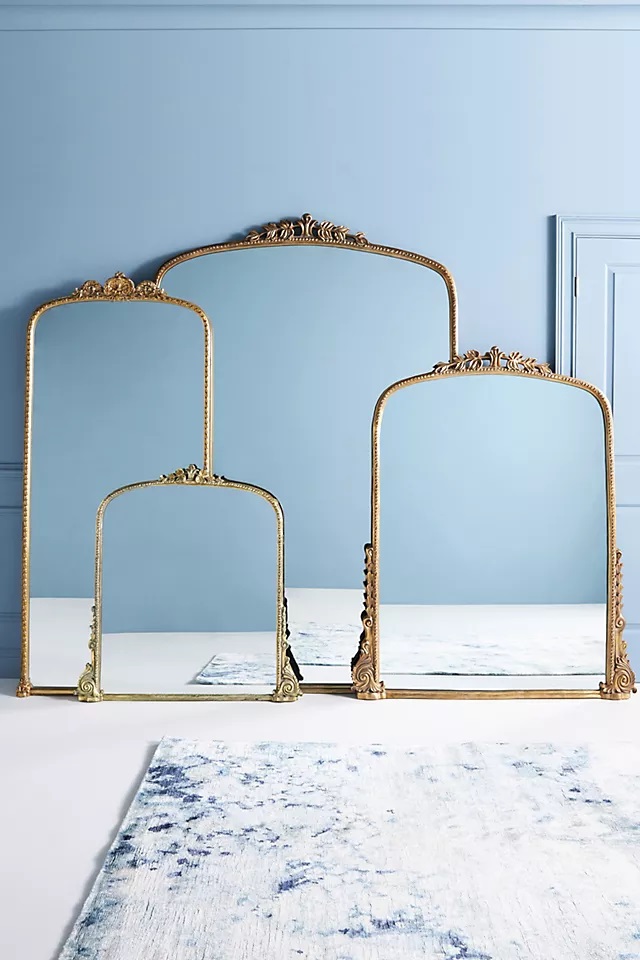 Gleaming Primrose Mirror
Anthropologie
$548.00 – $1,598.00
This stunning, vintage-inspired mirror is fitted with jeweled adornments at its apex and edges. Placed it at your entryway, living room, or bedroom. This mirror magnifies any room with a grandiose, yet delicate appeal.
Available in other colors.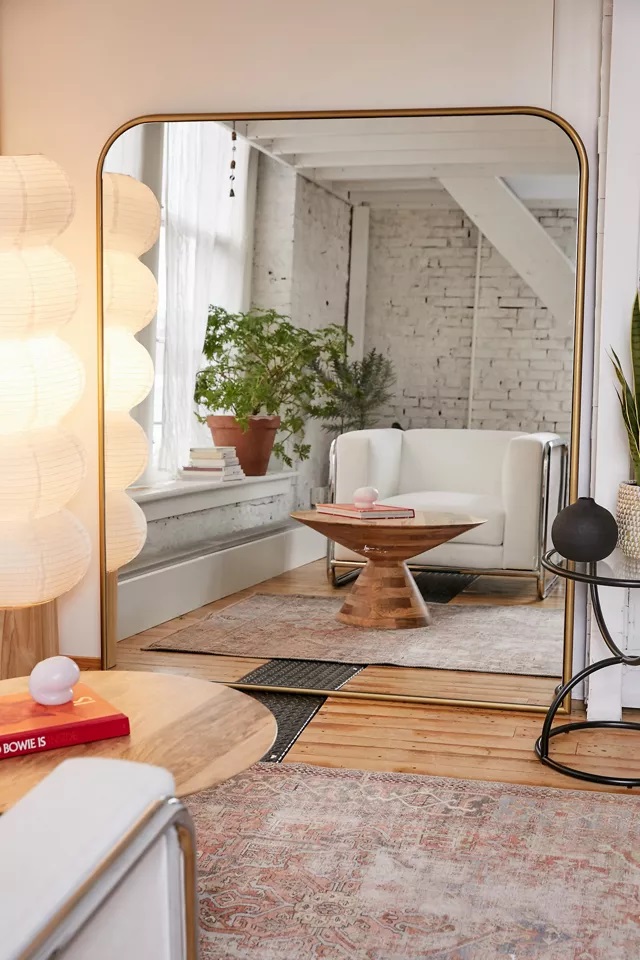 Selene Extra Large Floor Mirror
Urban Outfitters
$549.00
Available in Black too!
Create a stunning focal point with this modern oversized floor mirror. the tall, wide design leans against the wall and features curved corners for a nuanced take on a minimalist look.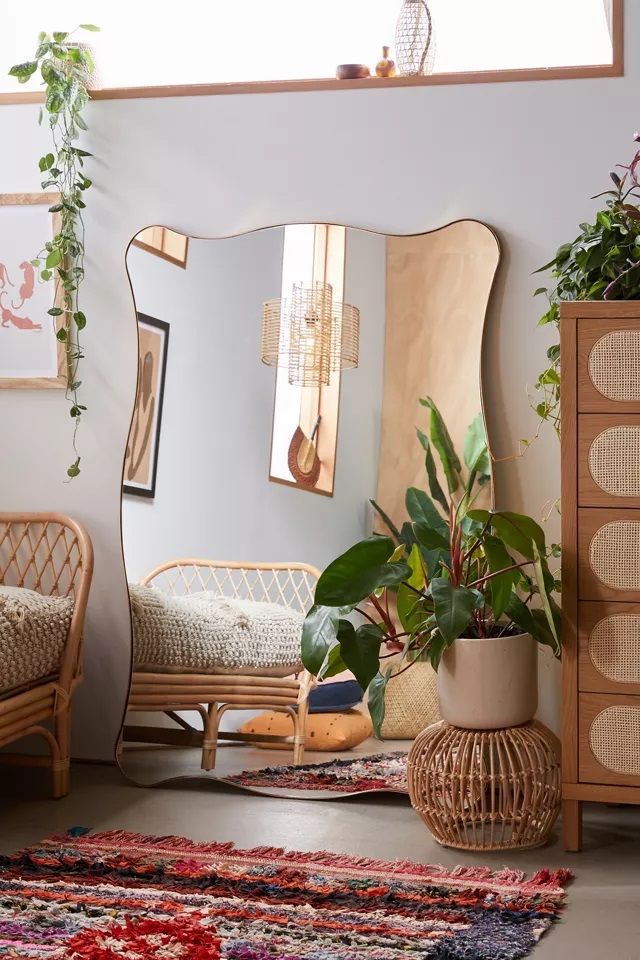 Estelle Floor Mirror
Urban Outfitters
$449.00
Add a playful and glamorous look to your space with this curvy floor mirror. Made to order just for you. Exclusively available at Urban Outfitters.
You May Also Like: