Small, closet-less bedrooms really make you question humanity (and architects). As though you don't have enough problems in your tiny apartment. A lack of storage space in a place that matters the most, can be frustrating.
Luckily, with the right essentials and your own personal style, you can create a stylish and functional closet that fits perfectly in your small bedroom. I rounded up these makeshift closet essentials to help get you started.
There are a few things to consider before diving in:
Know how much storage you actually need. Do you have more hanging or folding clothing items? Would you need two clothing racks instead of one? What does your shoe collection look like? Massive or minuscule?
Do you have floor space for free-standing storage or do you need wall mounted shelves and racks instead?
For Ideas On How To Style & Arrange A Makeshift Closet, Check out these 23 Inspiring Makeshift Closets For Small Bedrooms!
Makeshift Closets For Small, Closet-Less Bedrooms.
Here's a list of makeshift closet essentials for small bedrooms. I've created 3 styles: Ideas for Minimalists, Scandinavian decor lovers, and a Luxe, gold and white Glam look.
Makeshift Closet Essentials For Minimalists
Sometimes the bare minimum is all you need to create a functional closet in your tiny room. Keep things simple with just the essentials.
Classics 3-Tier Iron Mesh Utility Shoe Rack – On Amazon.
White Clothing Garment Rack with Bottom Shelf – On Amazon
Related Posts:
These Handbag Storage Ideas Will Save You A Ton Of Space!
5 Clever Closet Storage Hacks For Small Bedrooms
Scandinavian Makeshift Closet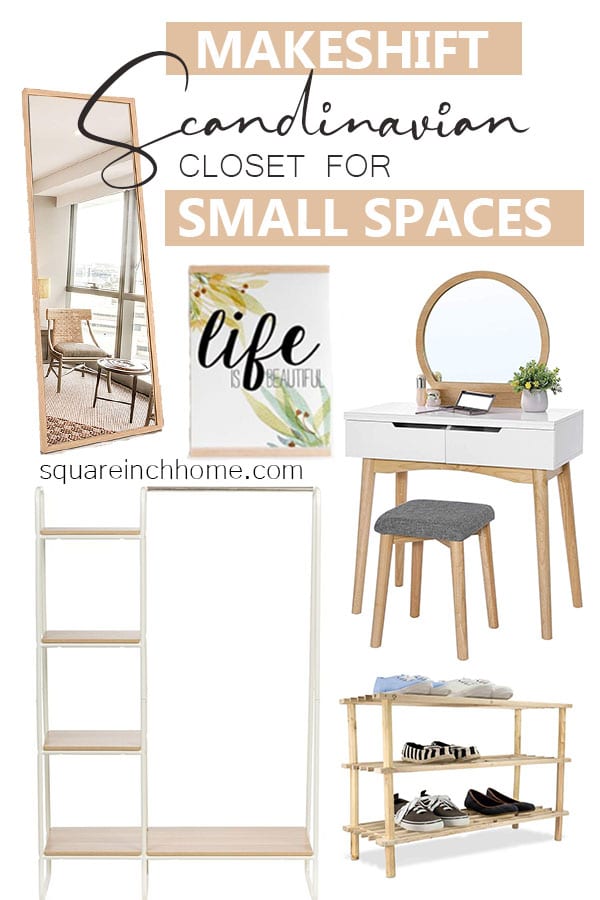 Create stunning Scandinavian interior design for your makeshift closet. Use natural, wood and white furniture to create simple elegance that's both pretty and functional.
Shop These Items Here: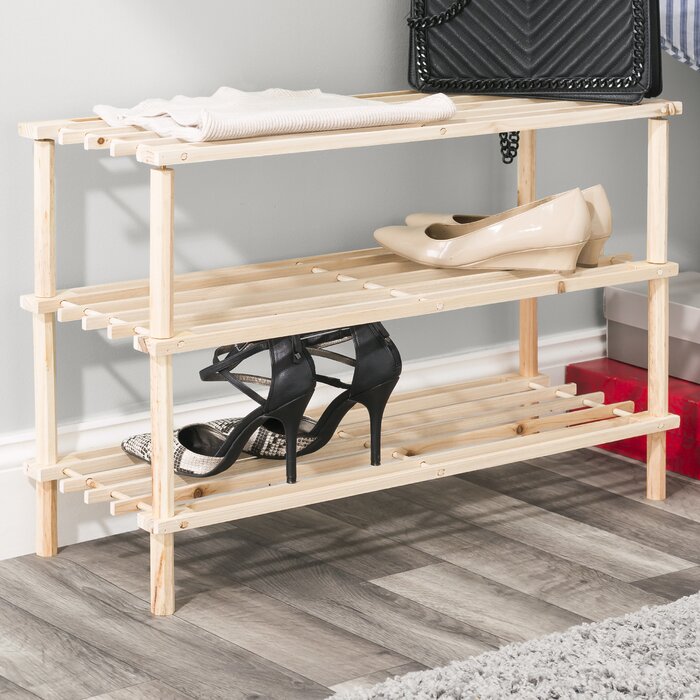 3 Tier, 12 Pair Wood Shoe Rack $15.50 On Wayfair.
Alternative 4-Tier Wood Shoe Shelf Here On Amazon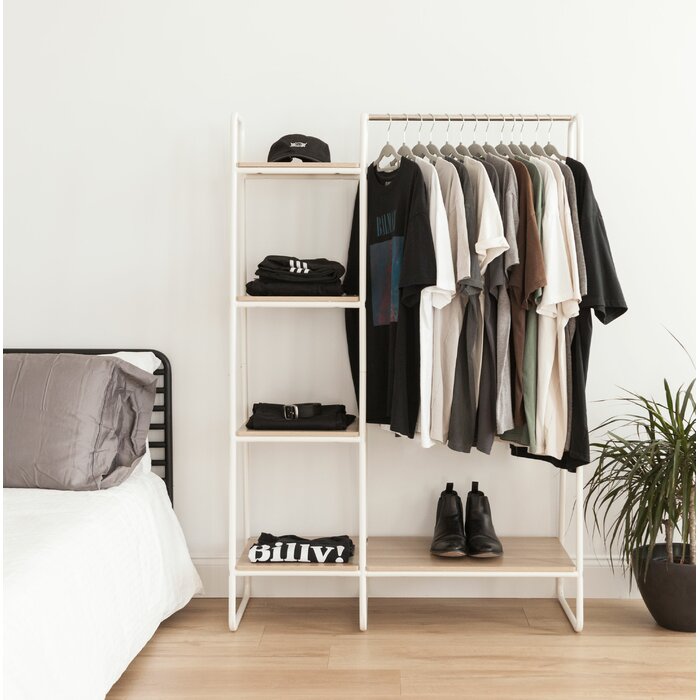 Dillon 39.8″ W Garment Rack- $89.99 On Wayfiar. Or Get It Here On Amazon
Full-Length Floor Mirror with Standing. Get Updated Price On Amazon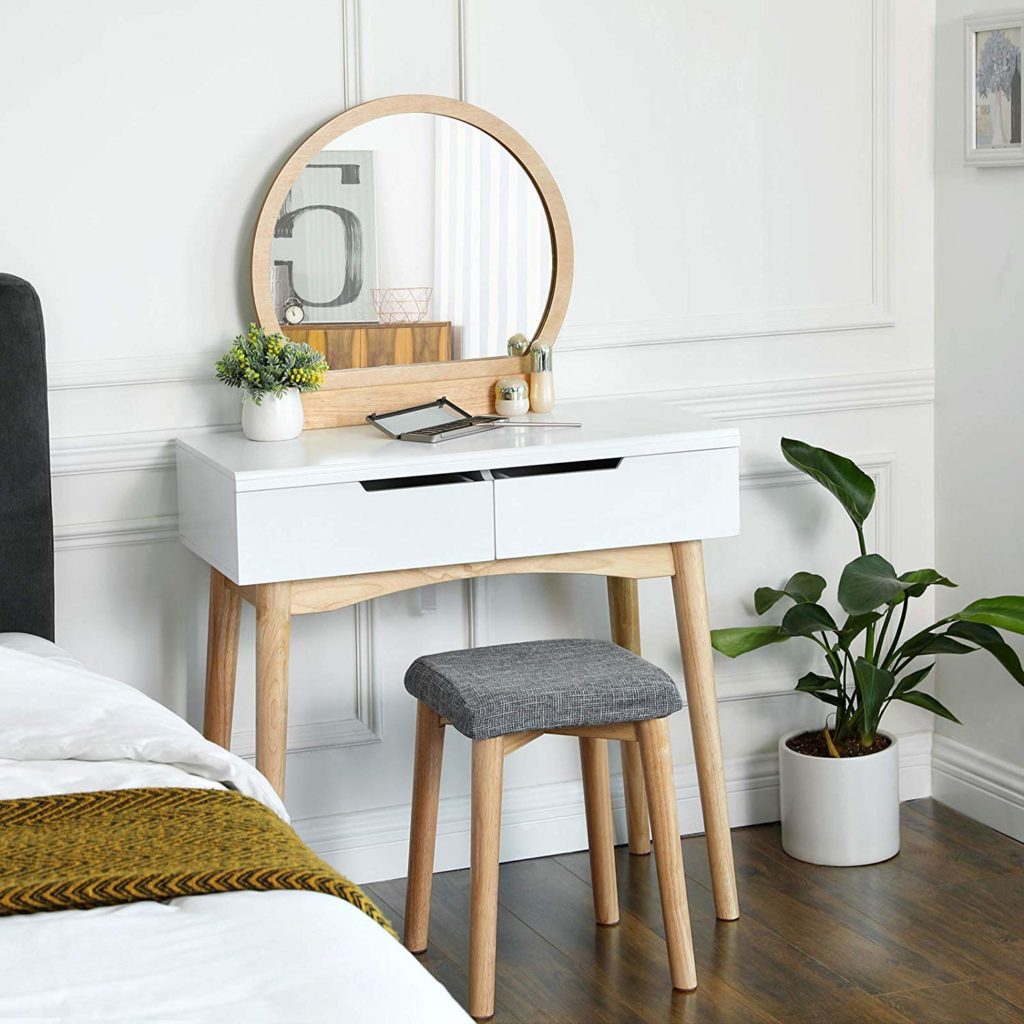 Small white and wooden makeup vanity table set. See Price On Here On Amazon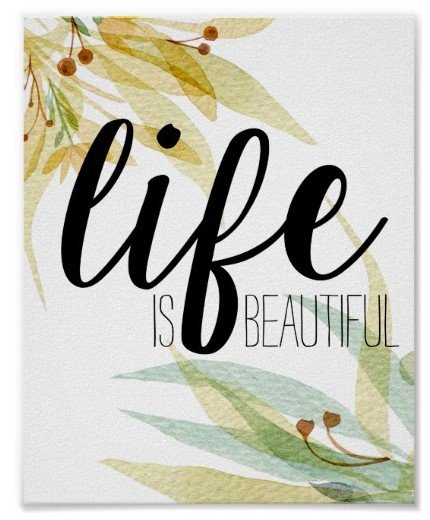 Life Is Beautiful Custom Poster $11.50 On Zazzle
You May Also Like:
Stylish Under-Bed Storage You Won't Want To Hide
These Amazing Storage Finds Double As Decorative Pieces
Turn Your Tiny Bathroom Sink Into A Spacious Makeup Counter!
Affordable, Glam Closet Essentials
When 'Luxe' is your middle name but you've got shallow pockets, fake it till you make it. This gold and white makeshift closet essentials will give you the luxurious look you crave without breaking the bank.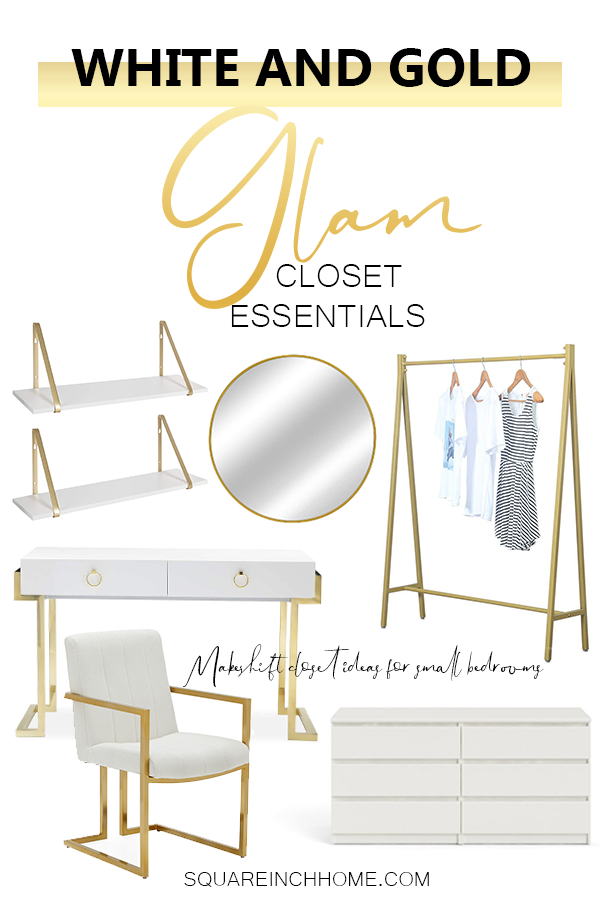 Shop These Items From Amazon, Walmart & Wayfair
Gold & White Vanity/Desk (A Great Double Duty Piece) – See Price Here On Amazon
Gold & White Vanity/ Desk Chair – Wallmart
Gold & White Floating Shelves – See Price Here On Amazon
Gold Round Mirror –See Price On Amazon
Gold Garment Rack – See Price On Amazon
White 6-Drawer Dresser – On Amazon
Some Alternatives & Extras
For More Makeshift Closet Ideas: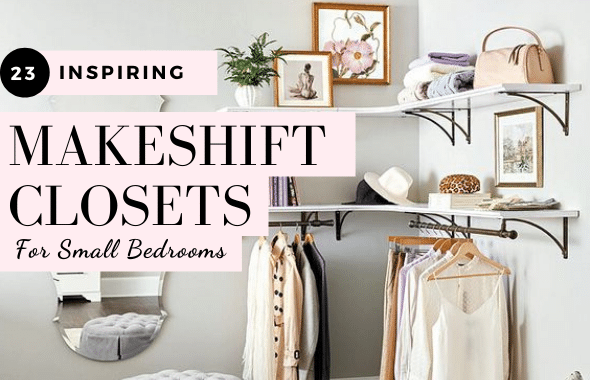 PIN THIS FOR LATER!