Whether your downsizing and starting fresh or moving into your first apartment, finding the right scale furniture for small spaces can be difficult when you're not sure where to look. A simple google search "where to buy furniture for small spaces" can quickly turn dark. What starts off as a fun online shopping day can turn into a treacherous hunt for the right piece. We've all been there.
So, to help you avoid choice paralysis and the risk of buyers remorse, I rounded up some small space furniture stores for you to bookmark. These retailers offer affordable furniture for small spaces in different styles and sizes. Most of them have ongoing sales so be sure to check back for deals.
I included some Retailer Highlights for each store, which are just some interesting bits that stood out to me while browsing these sites. I was pleasantly surprised to find that some of these sites had an entire (hidden) section for small spaces.
I love it when online retailers create a special place for small spaces!
Okay enough chit-chat. Check these out!
Where To Buy Furniture For Small Spaces?
World Market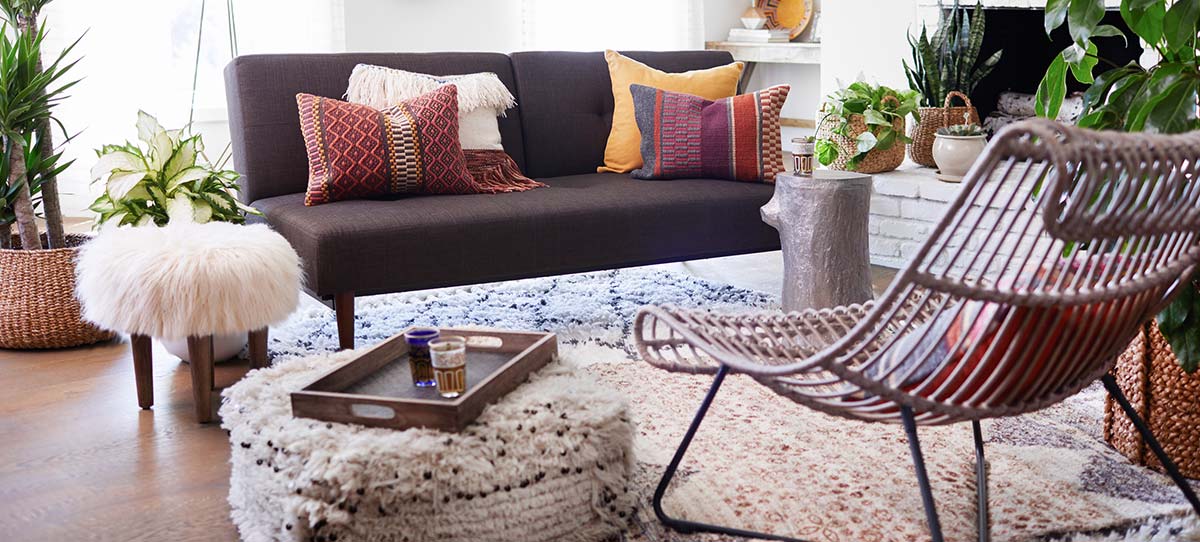 Prints & Neutrals Living Room (World Market). Shop This Room Here!
When you want great quality but have shallow pockets.
World Market offers inexpensive options with tons of unique furniture and decor finds to fit any space. Browse their Small Space Collection Or find decor inspiration in the "Shop By Room: Small Spaces" section.
Pricing: Living room furniture starts at $59.99
Highlights From World Market:
Contemporary, Modern & Traditional furniture Styles
Lots of beautiful wooden options
RELATED POSTS:
Apt2B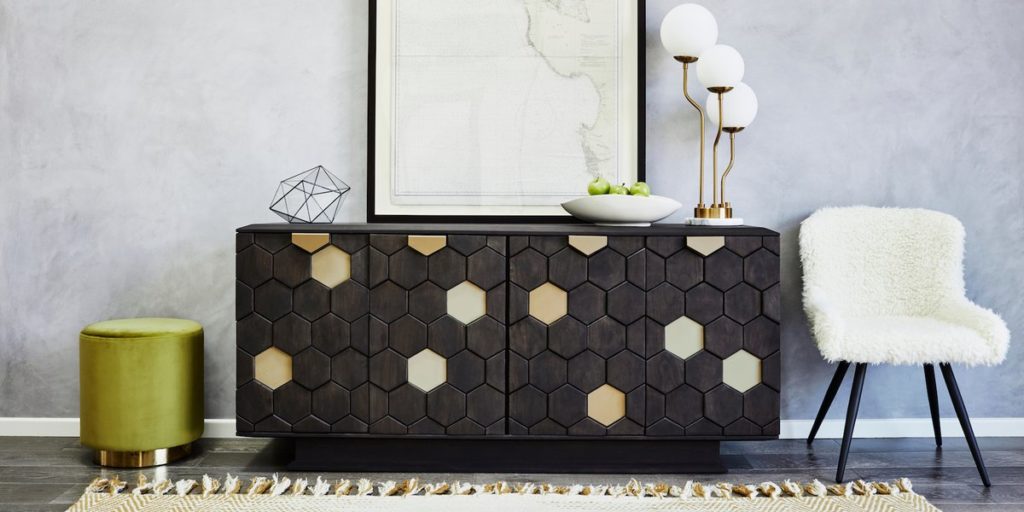 Preston Sideboard From Apt2B
When You're Finally Ready For 'Grown-Up' Furniture. #Adulting
Apt2B was designed with small spaces in mind. You won't have to sift through oversized options to find the right scale pieces. They're all the right size. Apt2B furniture style can be described as youthful yet mature. If you're ready to start #Adulting, then it's time to invest in grown-up furniture.
Ditch the futon and get a real sofa! This store has some beautiful options to help you get started.
Pricing: QualityApartment Sofas start at $1000
Highlights:
Burrow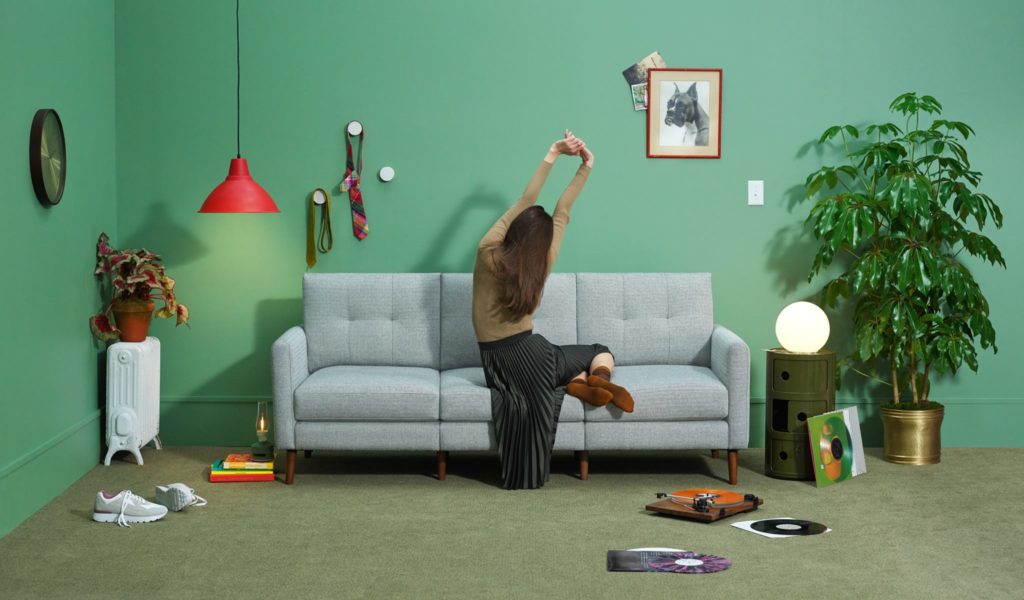 When You Want Your Sofa That Lasts Longer Than You Do…
If you're looking for a sofa to last you a lifetime then Burrow is a good place to start. They specialize in seating furniture (mainly sofas & sectionals) Burrow offers simple, stylish, modern, and functional sofas & sectionals.
This retailer makes sustainability a priority; going above and beyond industry standards to ensure their couches are as good for the planet as they are for your behind. Each piece is handcrafted from sturdy, sustainably-sourced hardwood and scratch- and stain-resistant, non-toxic fabrics.
Burrow offers fast and FREE shipping on all orders.
Pricing: Sofas start at $1395 with Monthly installments as low as $117/month
Retailer Highlights
Furniture is compact, visually lightweight and the perfect scale for small spaces.
Sofas come with a built-in USB charger
Easy Tool-Free Assembly
---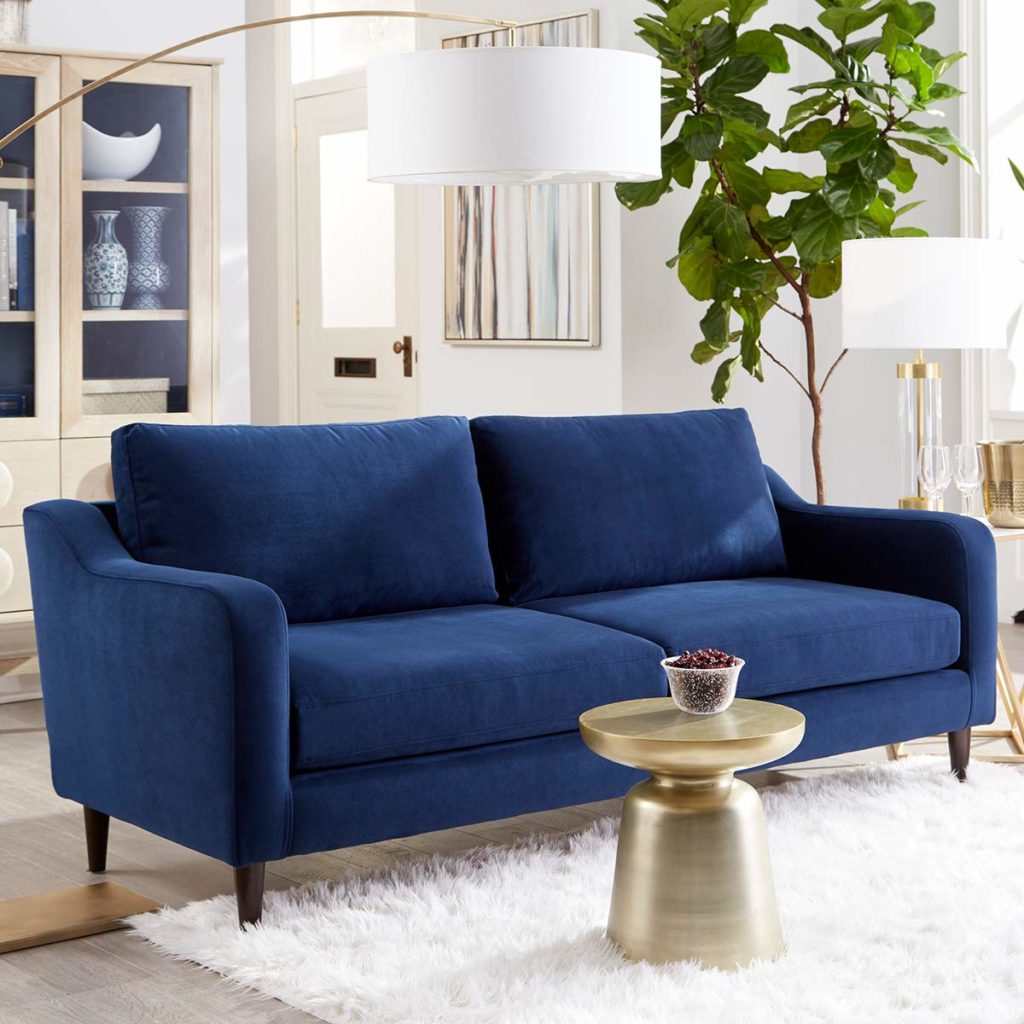 10 Stylish Sofas For Small Spaces.
---
Smart Furniture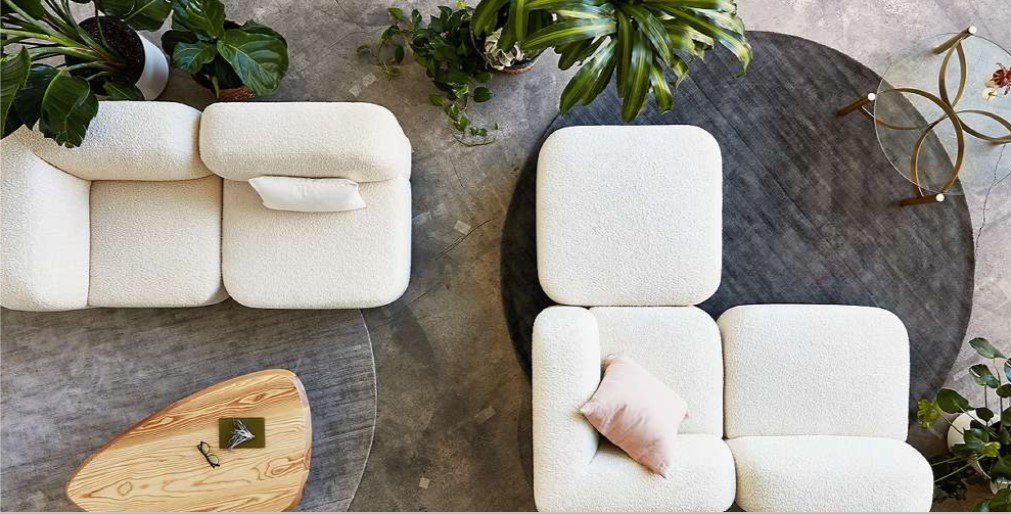 When Modern Furniture Is Your Thang!
Smart Furniture specializes in both residential and office furniture, with modular & modern designs. Some 180 brands can be found on their website including Herman Miller, Steelcase, Stressless, Knoll, Gus, Vitra, Blue Dot, and BDI. Smart Furniture offers free shipping on select brands.
Pricing: Storage beds start at $300
Highlights From Smart Furniture
Related Post:
24 Stylish Desks For Your Small Home Office
This Furniture Style Is Perfect For Small Spaces!
Society 6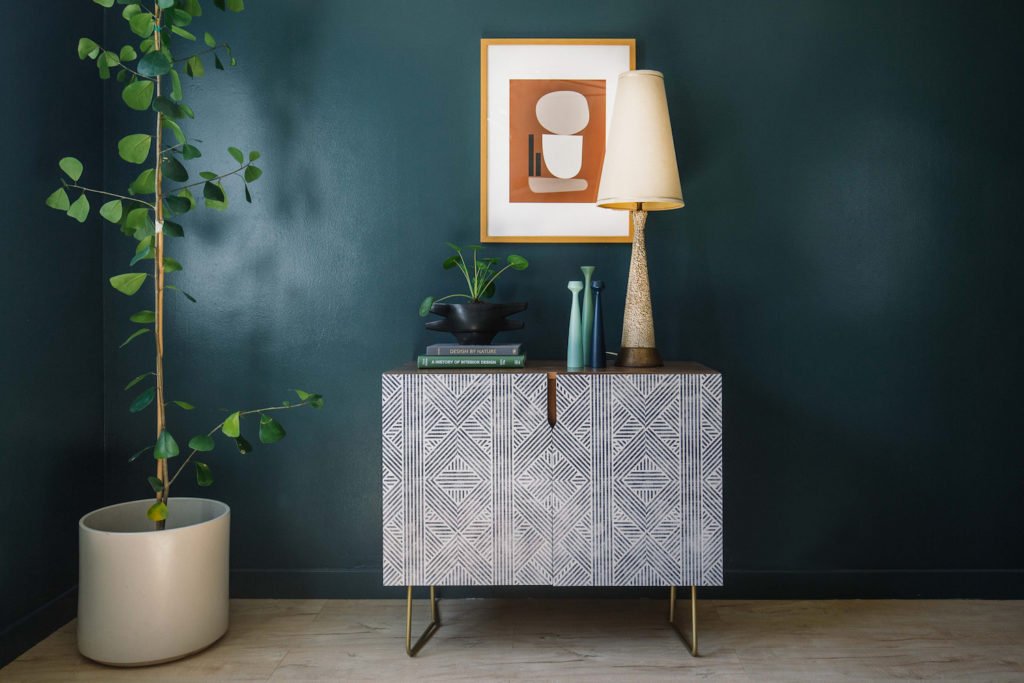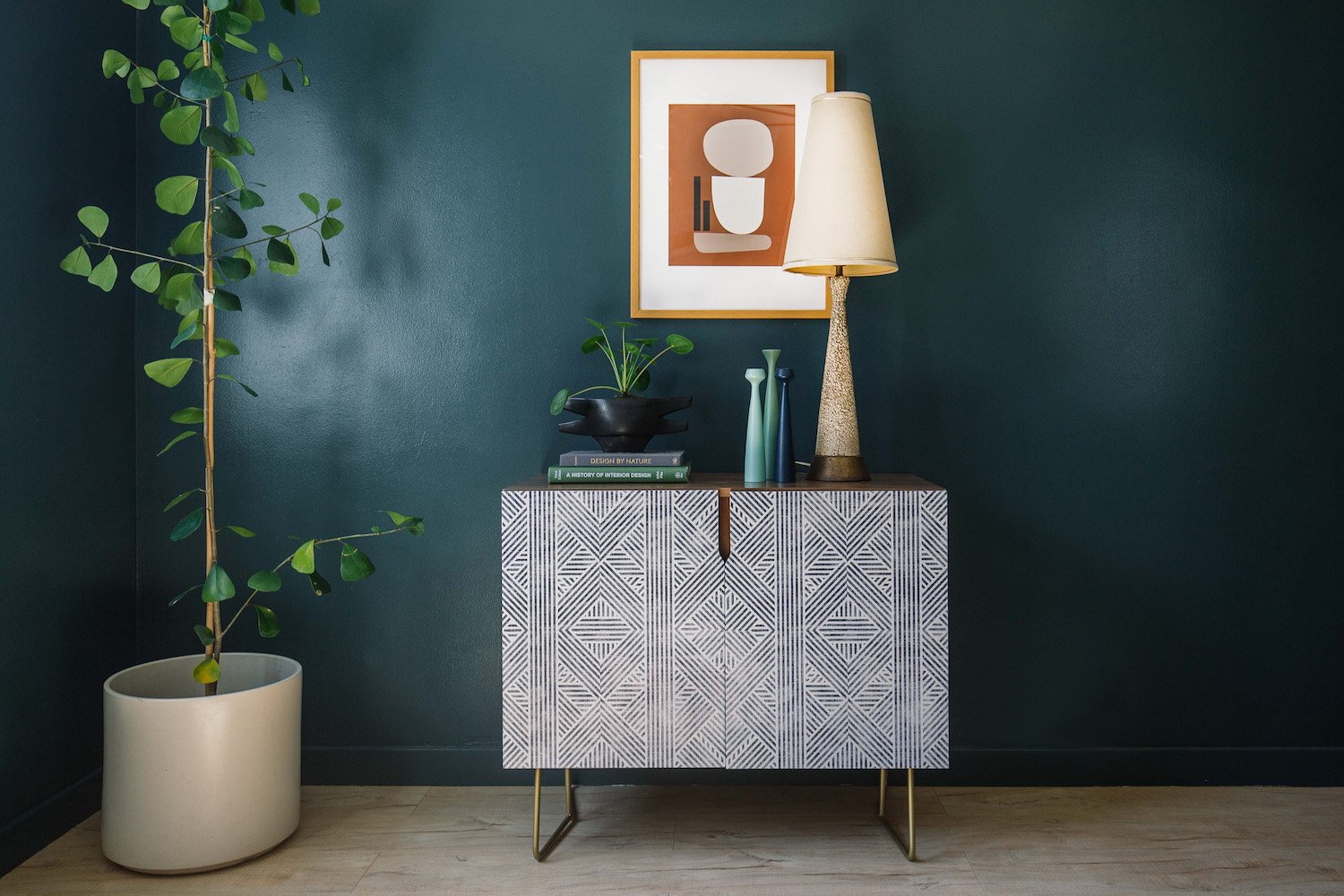 Shop This Credenza Here.
When You're Artsy (Or Like To Pretend That You Are).
If you're looking for a unique, artsy statement piece at an affordable price, this is where to start. Society 6 carries a whole host of decor and furniture items such as credenzas, end tables, bar stools, and benches, all designed by independent artists. Society 6 has something for everyone, from minimalist to maximalist design.
Pricing: Range from $119 (Side Tables) to $487 for (Credenzas)
Highlights:
Great for art lovers
Furniture is perfectly scaled to avoid visual clutter and occupy very little floor space.
Coordinate your decor with matching accessories
---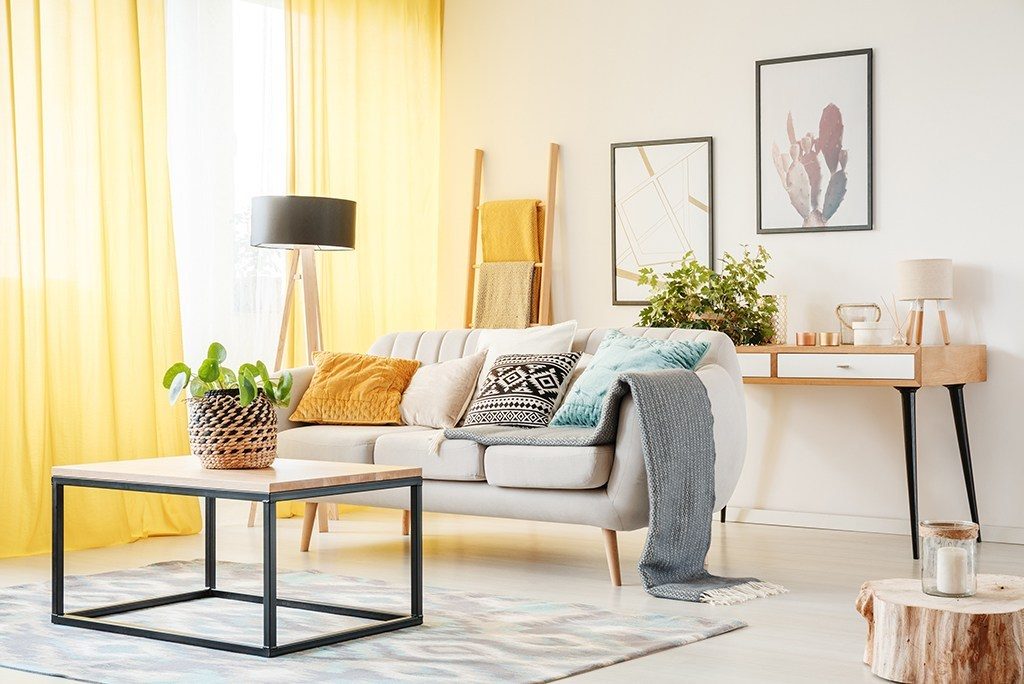 ---
Urban Outfitters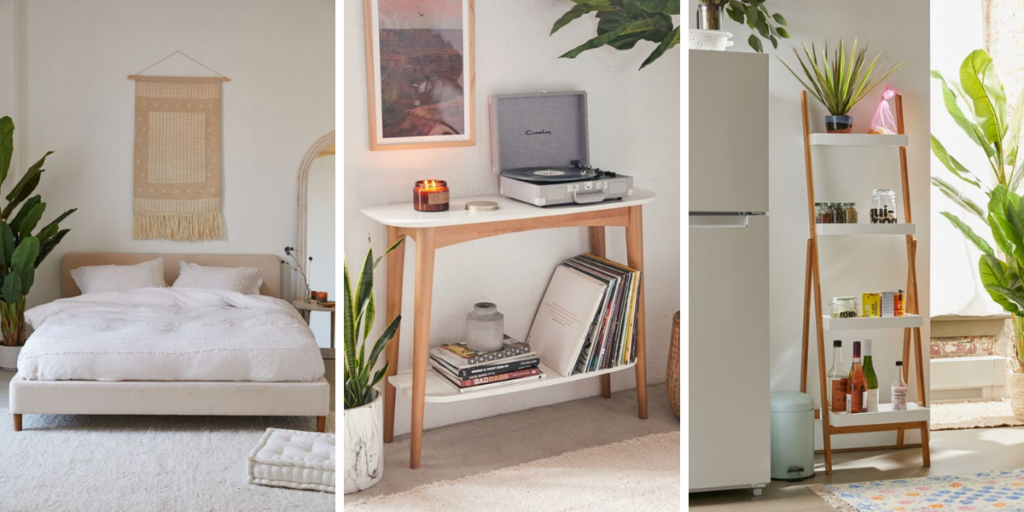 When You Realize That Simplicity Is STILL More Beautiful!
Urban Outfitters furniture can be described as trendy, effortlessly stunning and super affordable. Because furniture for small spaces should not be overcomplicated. If you love simplistic wooden furniture and rattan pieces, you'll love UO's new Huxley and Miko collections. They even have a section for Small Spaces.
Pricing: Beds as low as $499, Sofas as low as $399
Retailer Highlights
Wayfair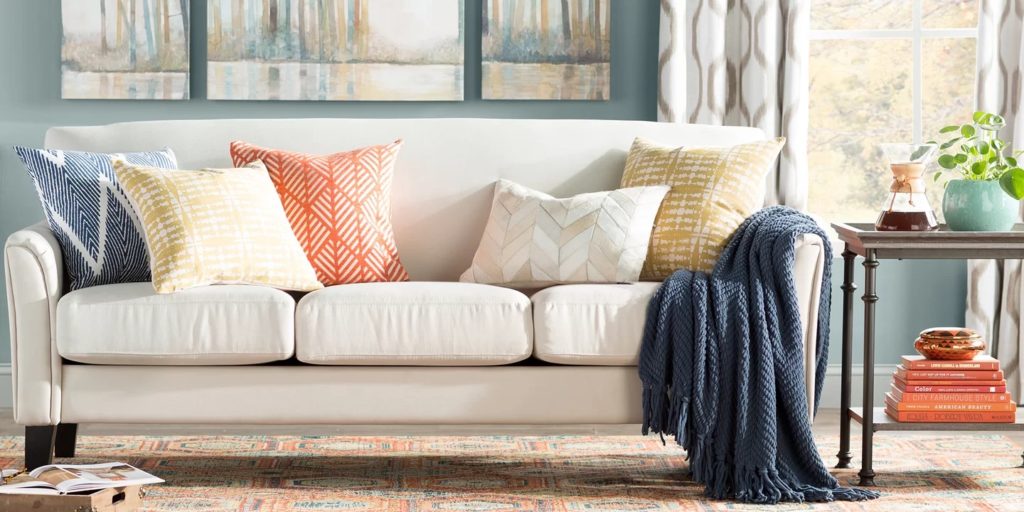 When You Only Trust The Big Dogs Of Furniture.
Wayfair is one of the largest online furniture retailers in the world, with countless home decor products at great prices. Wayfair has made buying furniture for small spaces easy with their Small Space Collection. An artfully curated assortment that includes tons of space-saving and functional pieces.
Pricing: Dressers start as low as $30.99 and beds start from $140
Retailer Highlights
Their mobile app lets you visualize furniture pieces in your space before you buy them. You can see what that sofa looks like in your current living room!
Small space options for every room
Large selection space-saving drop-leaf tables & corner desks.
Ongoing sales
There you have it. A few worthy choices to consider when buying furniture for small spaces. This list is a great place to start your search and should stave off any choice overload and paralysis when shopping.
Don't forget to bookmark your favorite stores!
I'll continue to update this list as I discover new stores online. Until then,
Happy Shopping!
---
PIN THESE FOR LATER!