Get Major Scandi Vibes With These White & Wooden Furniture & Accessories
White and wood interiors have a wonderfully light air about them, with just the right hint of warmth and texture coming from the natural grain. White and wood furniture can create the same look without doing a full-on renovation. Just like that little black dress in your closet, white and wooden furniture is timeless and adds simplistic elegance to any space.
In my last post, I created a round-up featuring white and wood kitchen storage and accessories, and I figured why not do a furniture round-up as well? I've always been drawn to Scandinavian furniture mainly due to its design. It's similar in style to mid-century modern, with clean lines and minimalist vibes but has a brighter, airier feel.
Lately, these white and wood furniture pieces have been popping up in my Pinterest feed and I just couldn't help myself! So if you love Scandinavian decor or you just like the wood aesthetic, then you're gonna love these finds!
Below you'll find a curated collection of white & wood:
Tables
Chairs
Decor Accessories &
Lighting
Plus Some Decor Inspiration!
*This page may contain affiliate links. If you purchase something through these links, I may receive a small commission. I only recommend products that I love and trust! **
White And Wood Furniture For Small Spaces.
White & Wood Endtables, Nightstands & Dining Tables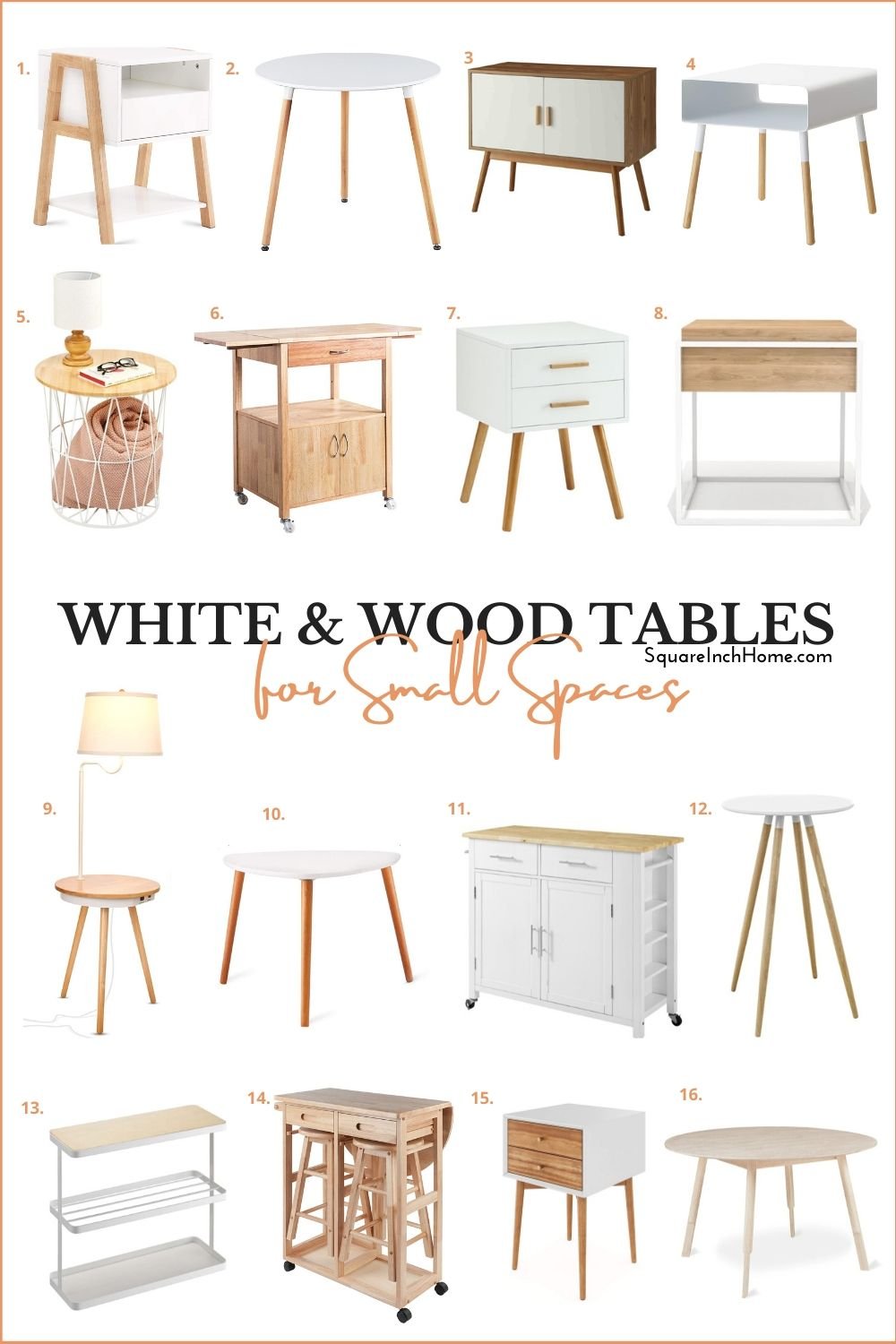 Want Scandinavian / Nordic Kitchen & Decor Accessories?
Fint Designs has a ton of stunning options! Here are a few of my favorites from their Bestsellers List:
Nordic Leather Placemats. Now $21
Butter Box With Wood Lid Tool $48 $40
White & Wood Chairs & Stools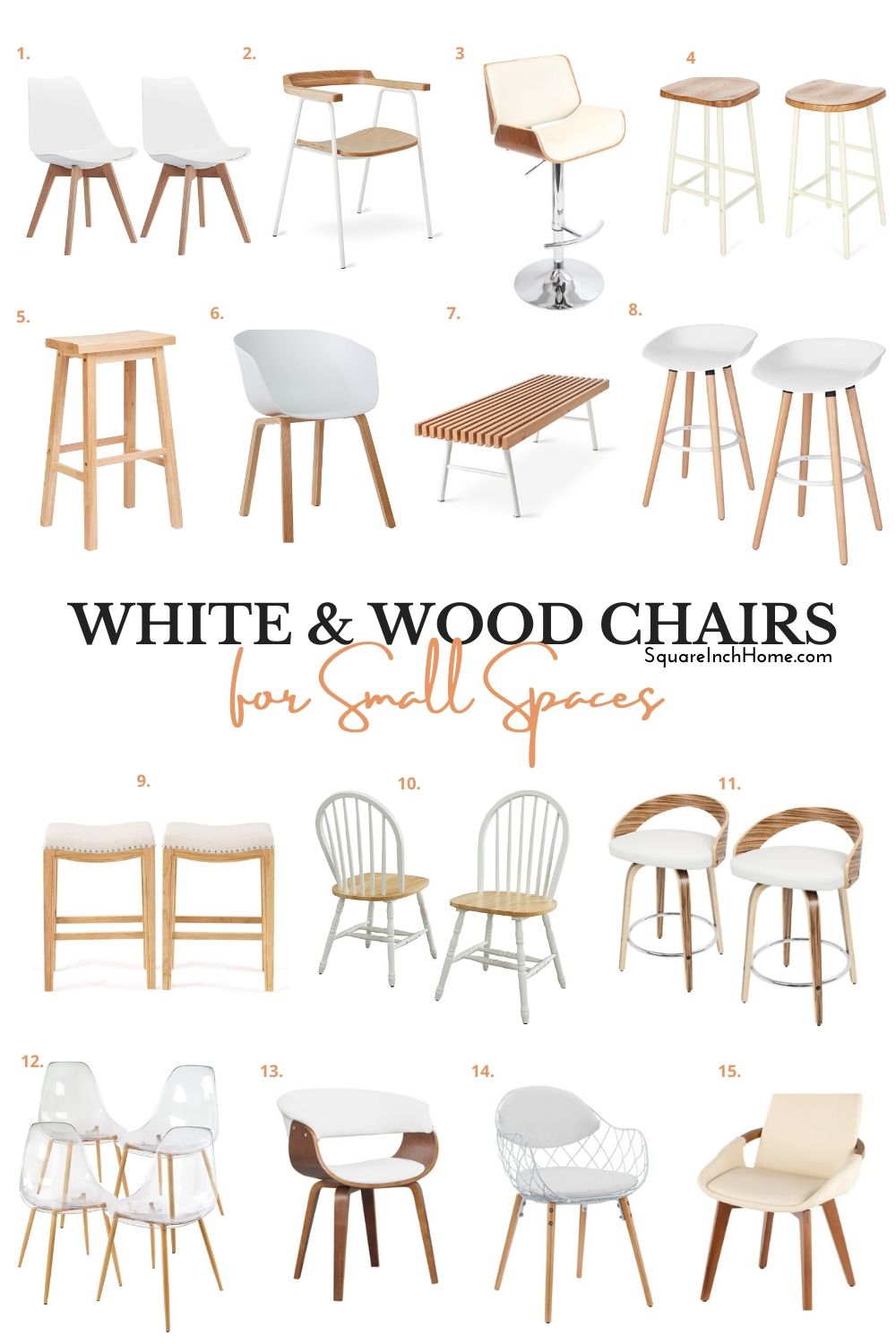 White and Wood Decor Accessories
Scandinavian Lighting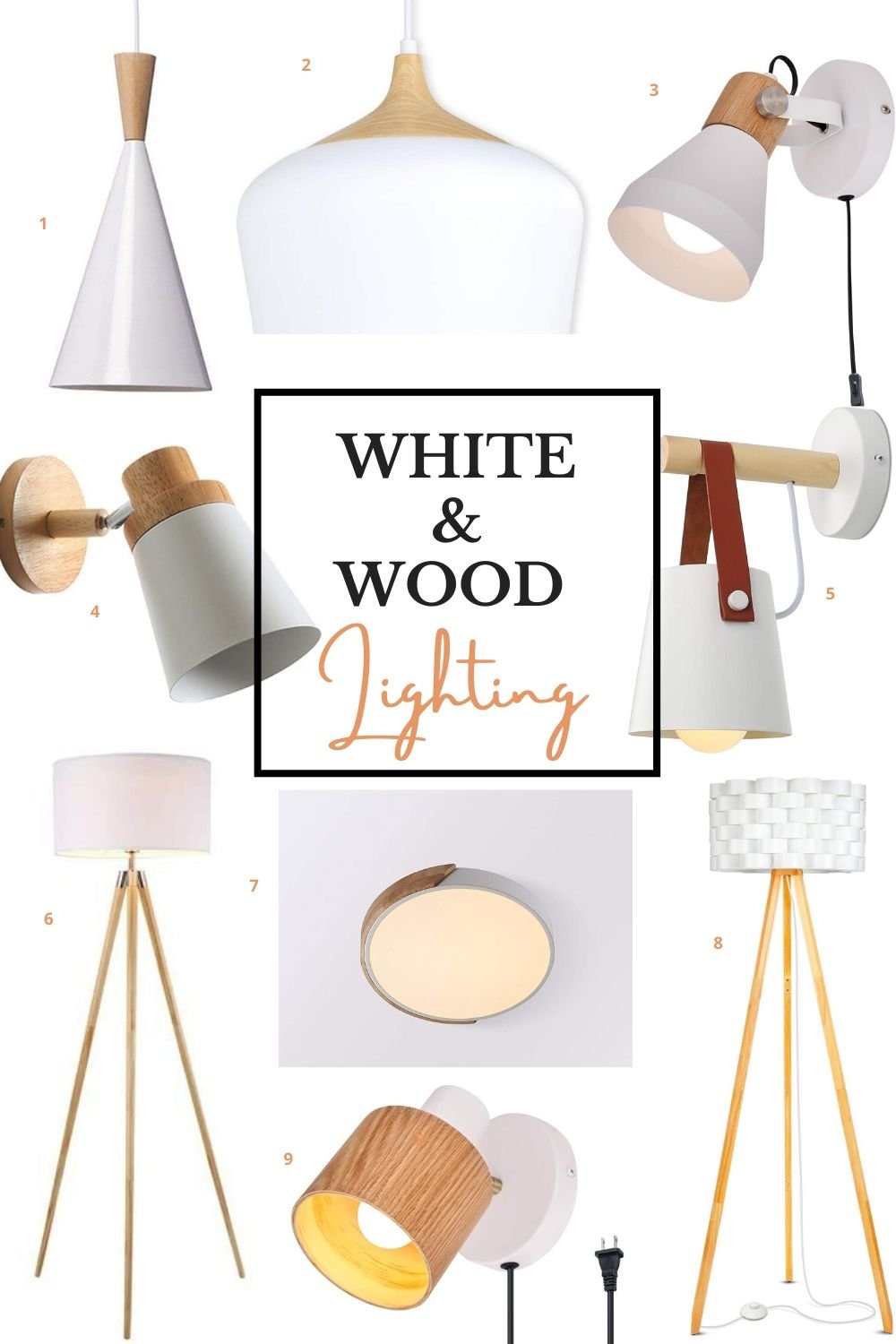 DECORATING TIP: Don't Be Afraid To Mix Wood Tones
I know the items above have very similar tones, but you don't have to use the same shade of wood throughout your decor. Mixing light and dark wood tones can create beautiful contrasts.
Want More Natural Decor Pieces? The Citizenry has a ton of gorgeous natural, artisan furniture!
---
White & Wood Decor Inspiration!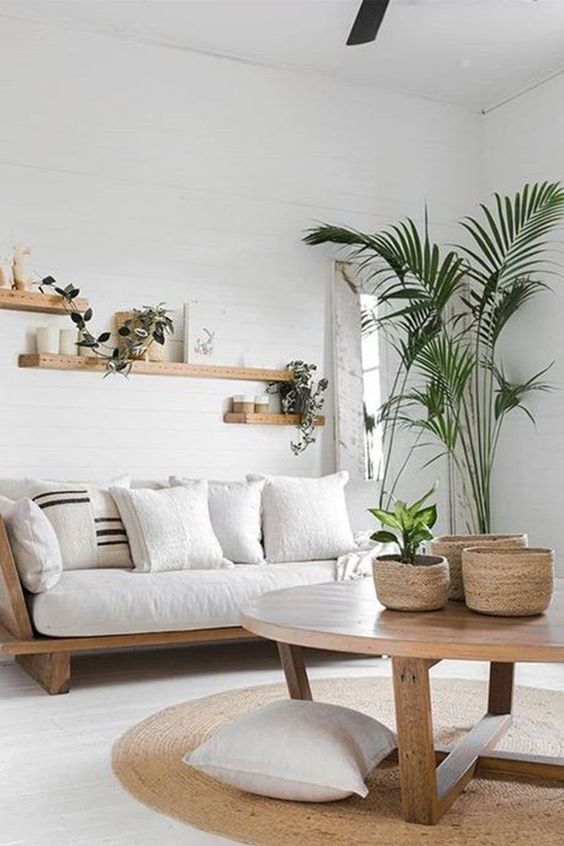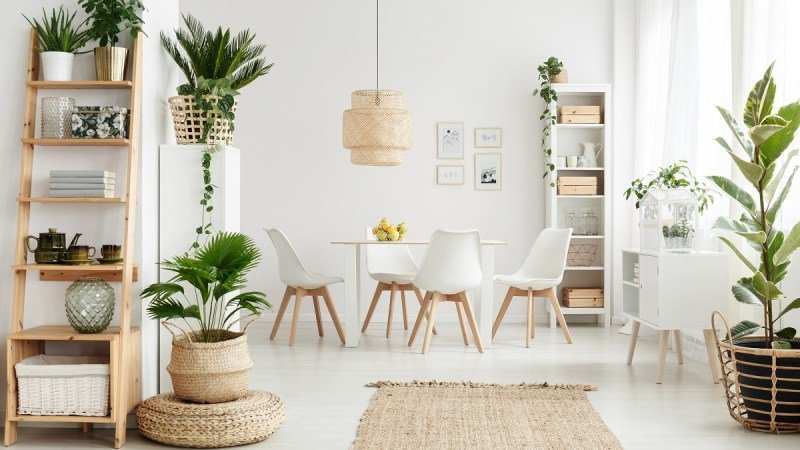 Get these dining chairs Here on Amazon!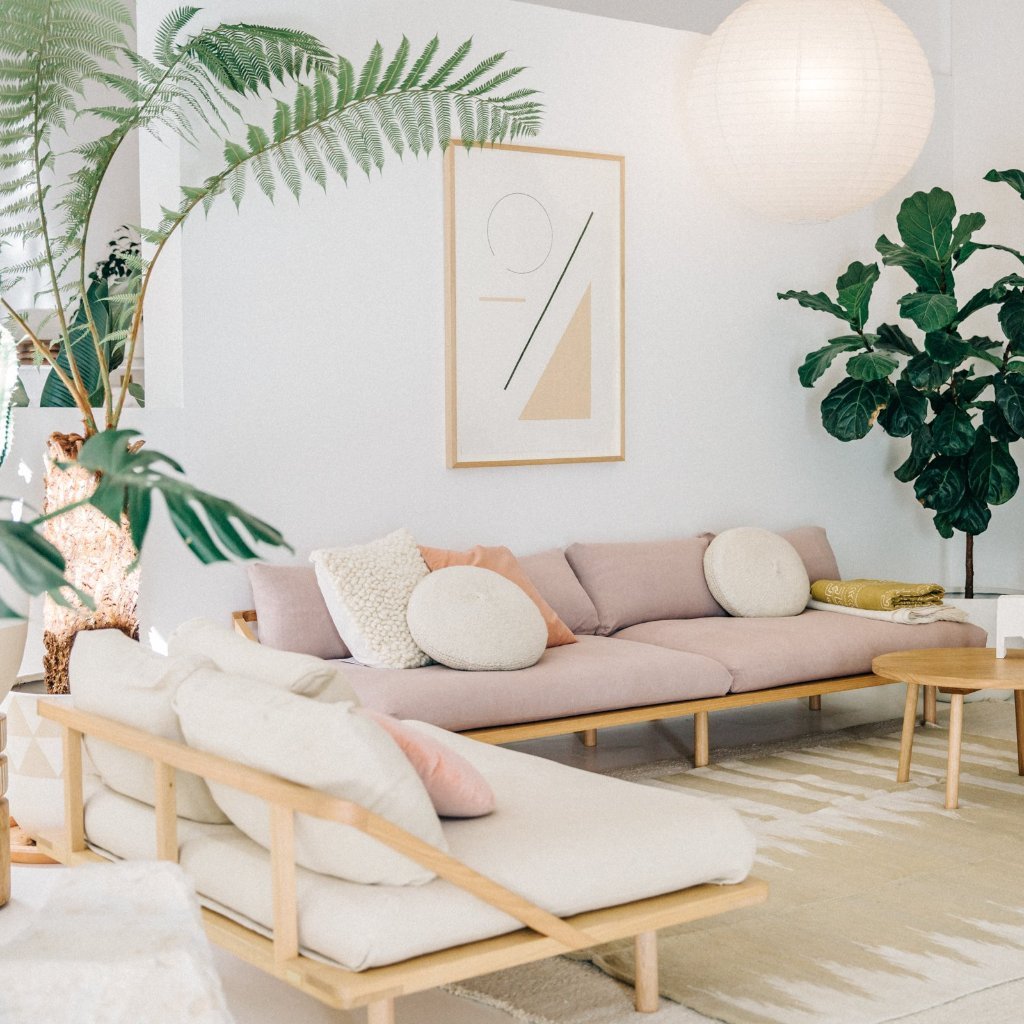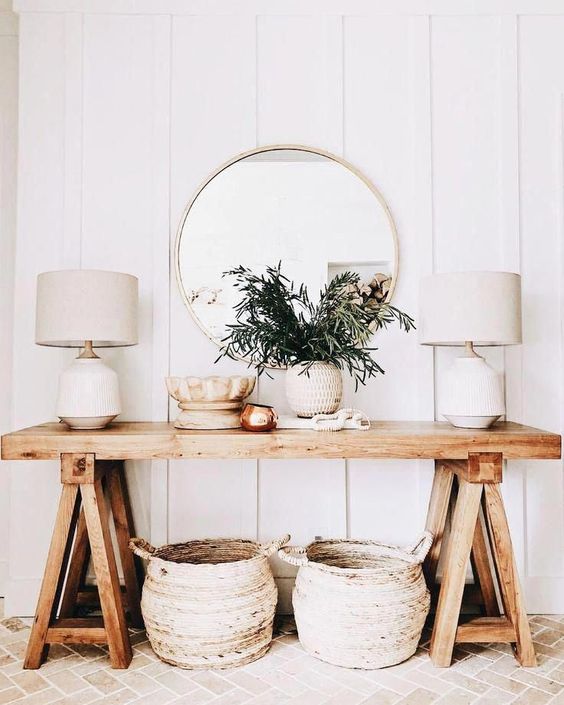 Don't Forget To Check Out Theses Scandinavian Kitchen Storage & Accessories!
Want More Furniture Ideas For Small Spaces?
Pin This For Later!