17 Christmas Tree Alternatives For Small Spaces.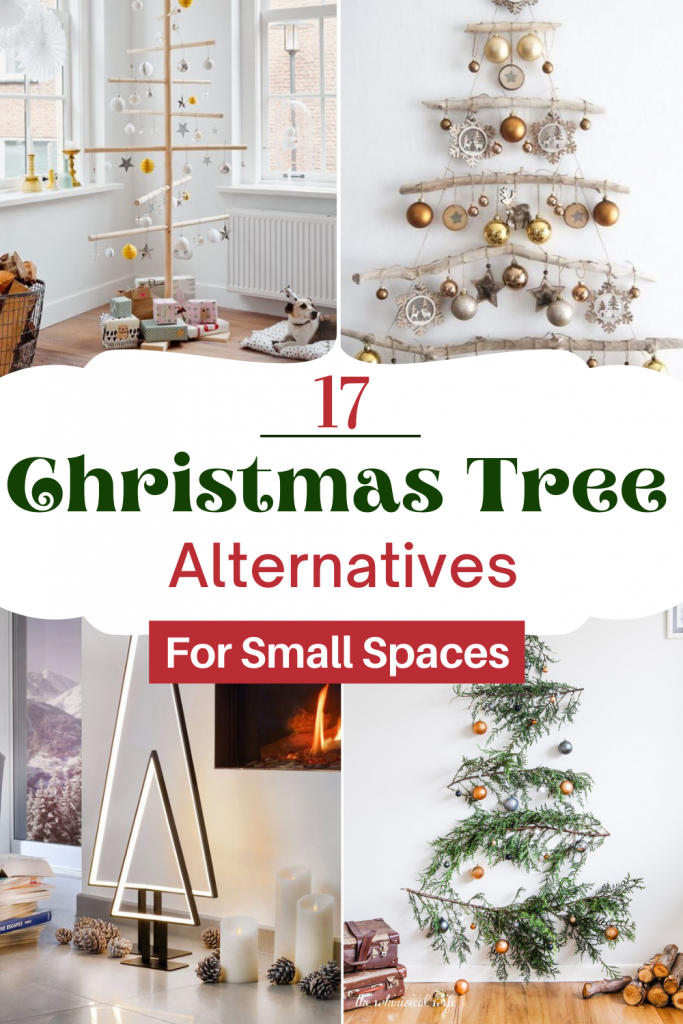 PIN IT FOR LATER!
I've been seeing a lot of these alternative Christmas tree ideas online lately and I thought, these would be perfect for small spaces! So naturally, I rounded them up into this list of 17 Christmas tree alternatives for small spaces.
If you've recently downsized to a smaller home or apartment, you're probably looking for ways to avoid that cluttered look when decorating for the holidays. You're probably also looking for ways to save some money (it's been a rough year).
So why not take a pass on the bulky, space-hogging pine tree this year, and opt for a space-saving and unique alternative instead.
These 'trees' will seriously make you rethink the traditional Christmas tree. Plus, you can totally DIY them!
17 Christmas Tree Alternatives For Small Spaces!
Dowel Christmas Tree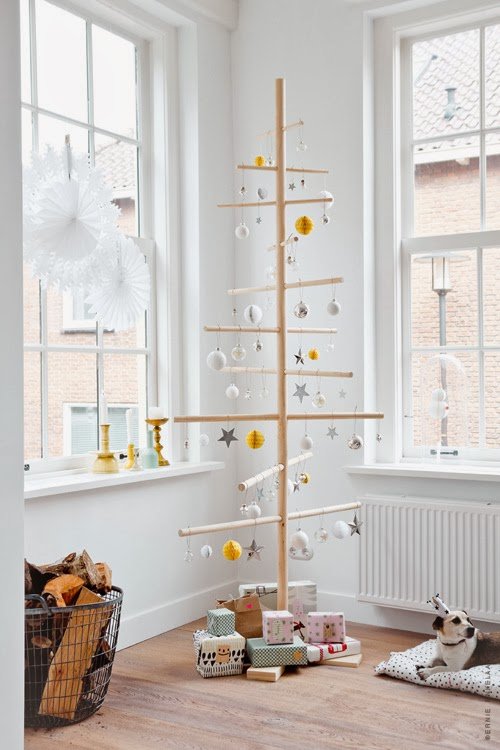 It's pretty hard to ignore this simple, minimalistic, and stylish dowel Christmas tree. It's sleek, straightforward, and pretty. You can really have fun with this one.
Wall Art Christmas Tree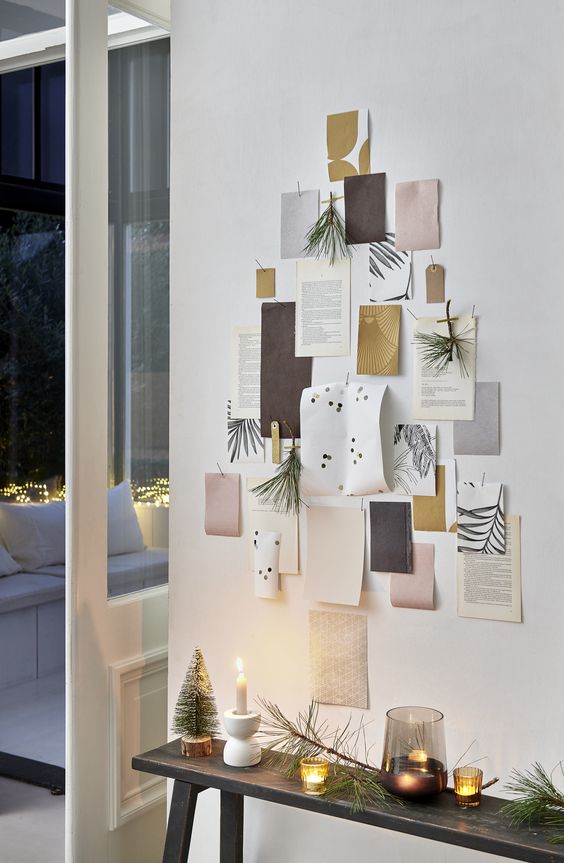 Pinterest
Wall Collage Christmas Tree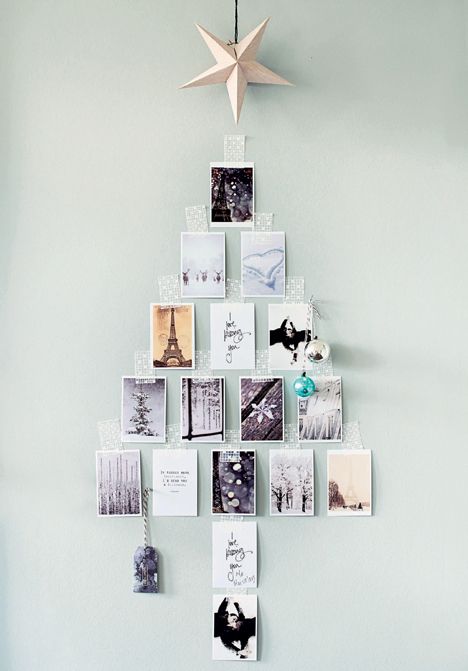 ATL.dk
Related Articles:
Drift Wood Wall Mounted Christmas Tree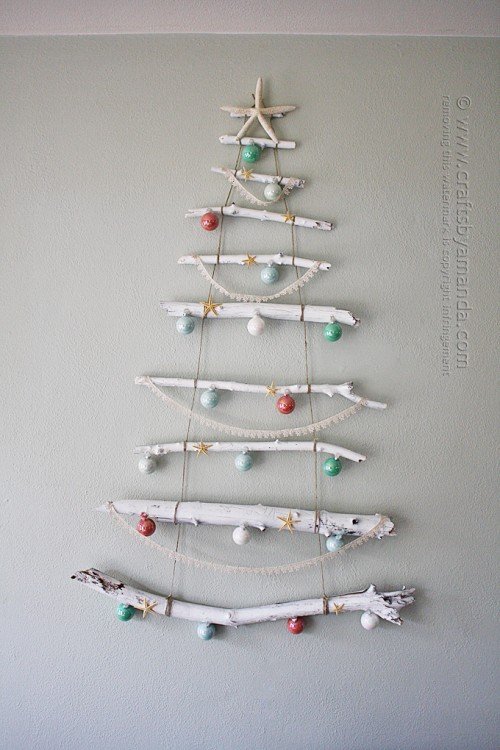 String Light Christmas Tree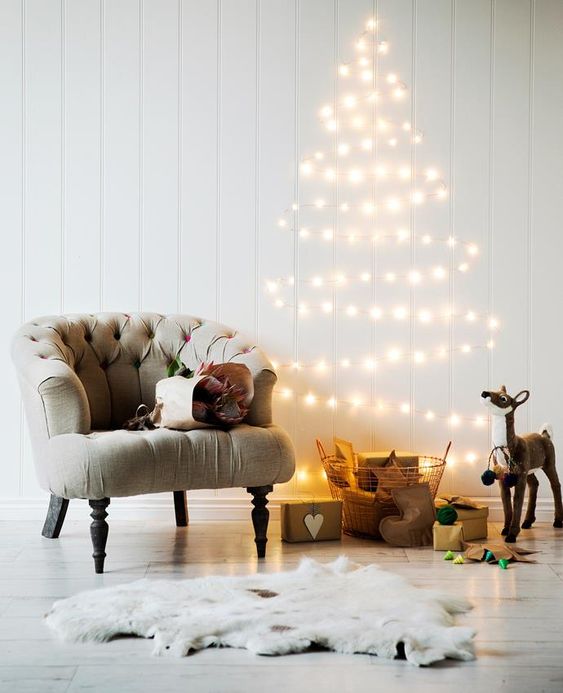 HomesToLove
You can't get more budget-friendly than this. Who knew string lights in the shape of a tree and nothing else could look this pretty? 
Floating Shelf Christmas Tree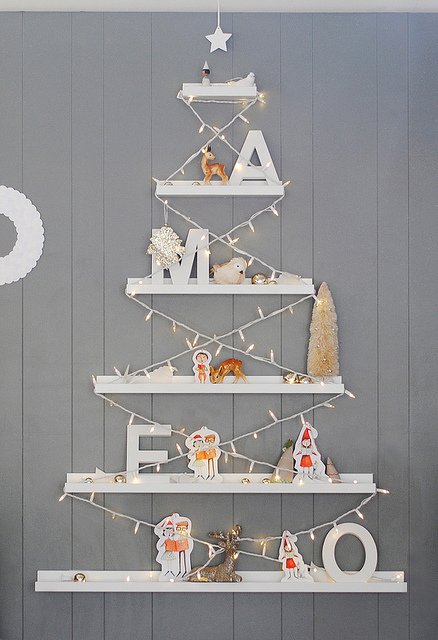 Related Articles:
Modern LED Christmas Tree Lamp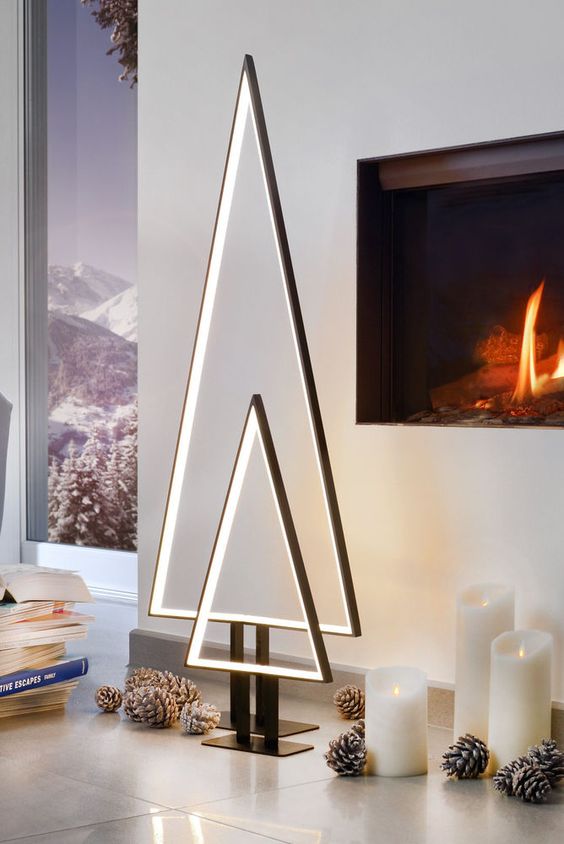 Scandinavian Wooden Christmas Tree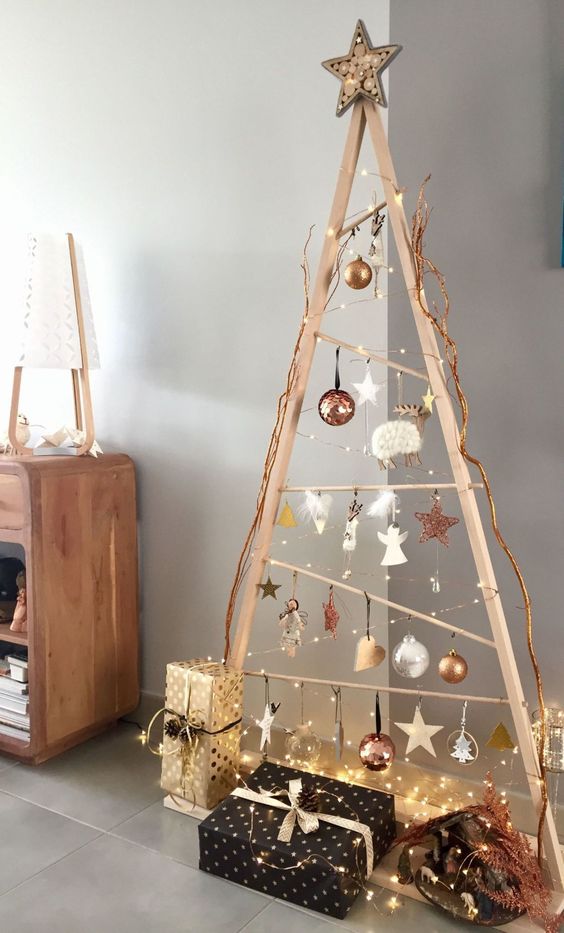 Pinterest
Corner Christmas Tree With Lights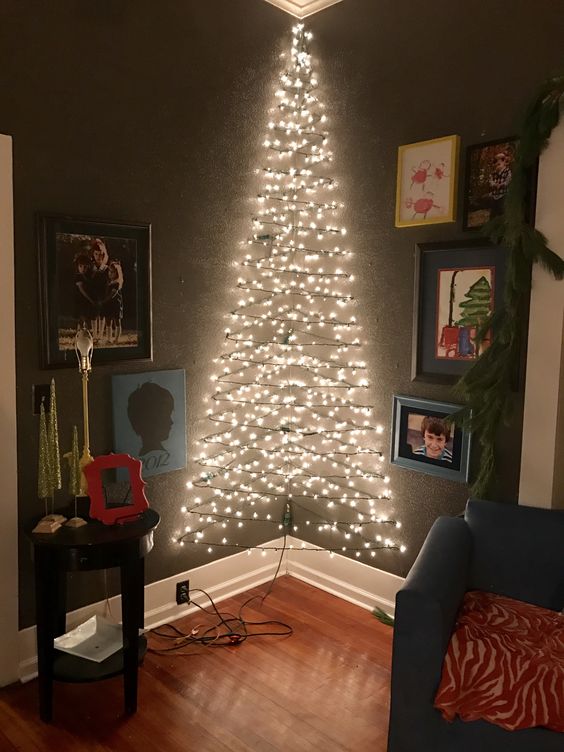 Pinterest
Drift Wood Wall Christmas Tree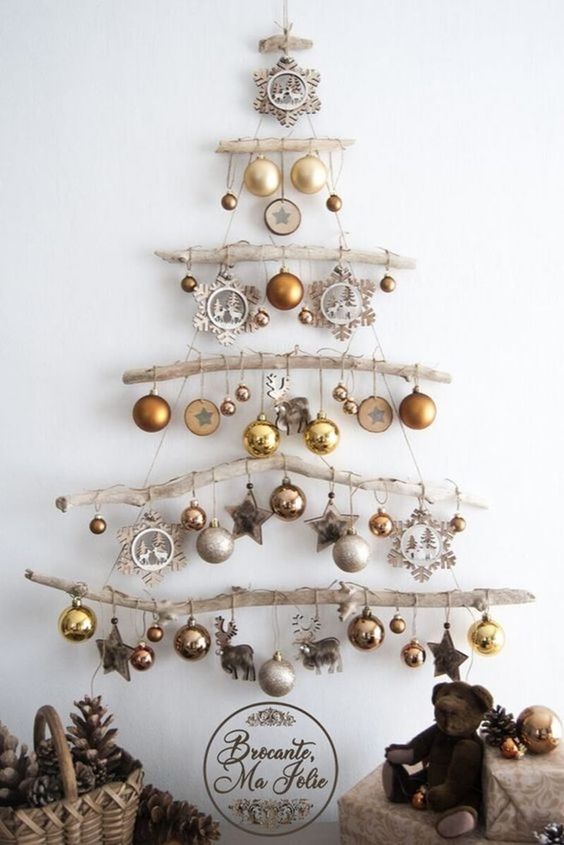 Framed Christmas Tree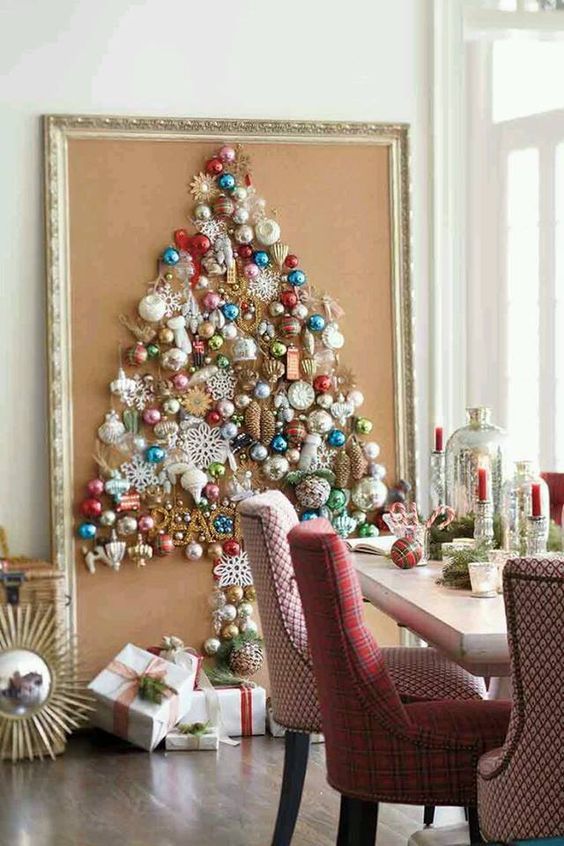 Pinterest
Canvas Christmas Tree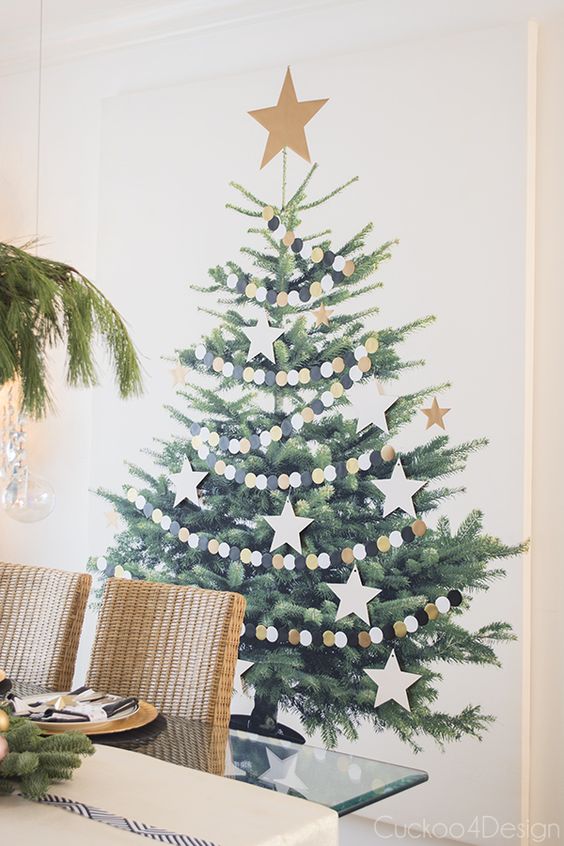 Polaroid Photo Christmas Tree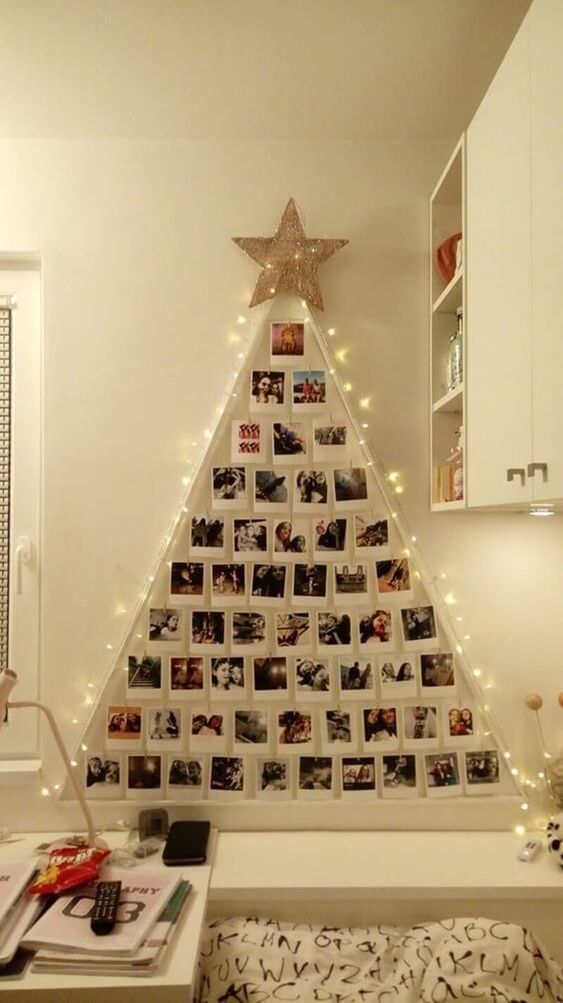 Pinterest
The Christmas Tree For Booklovers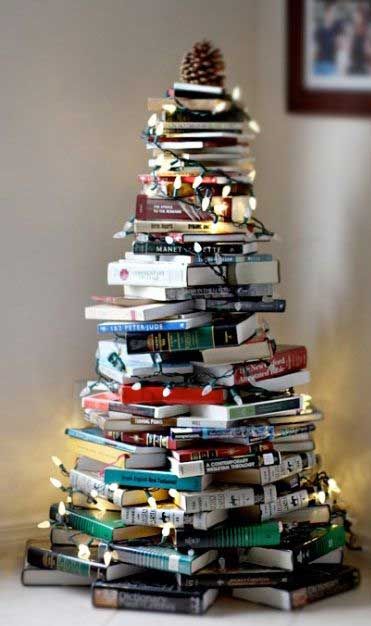 Pinterest
Hanging Ornament Tree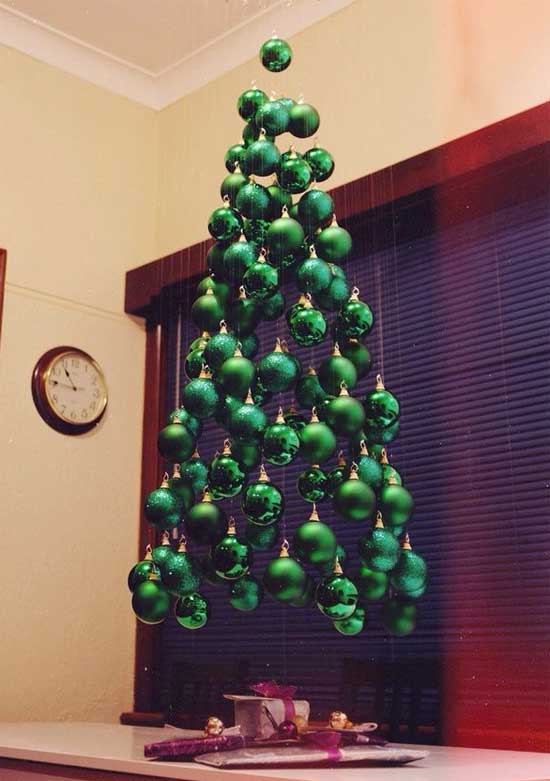 Pine Tree Branch Christmas Tree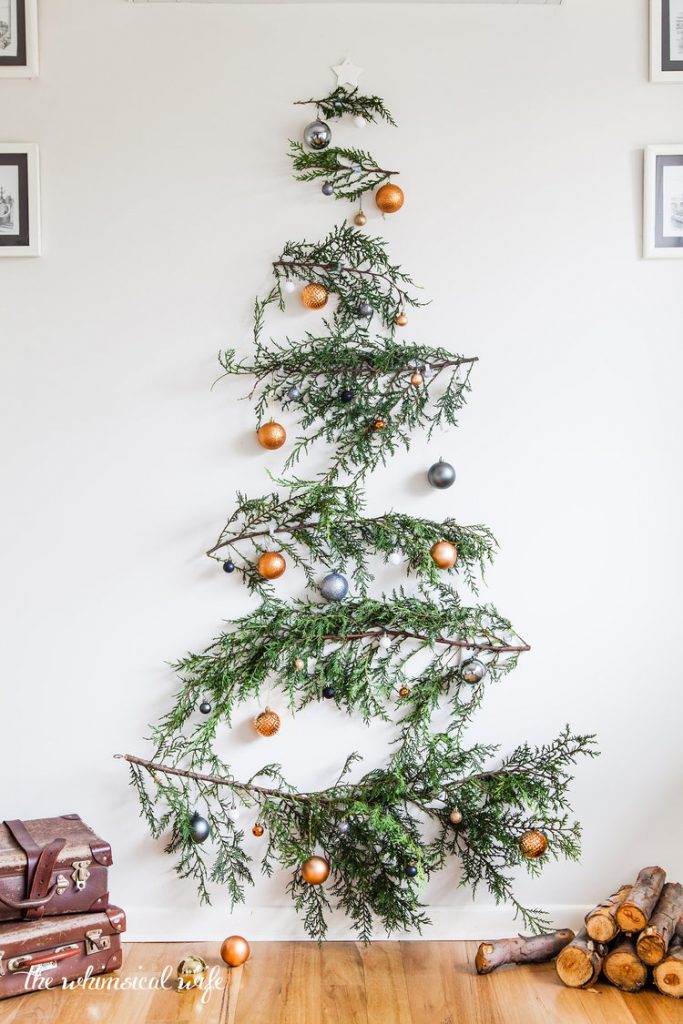 When you don't need the whole tree. Just the branches!
Related Articles:
PVC Pipe Christmas Tree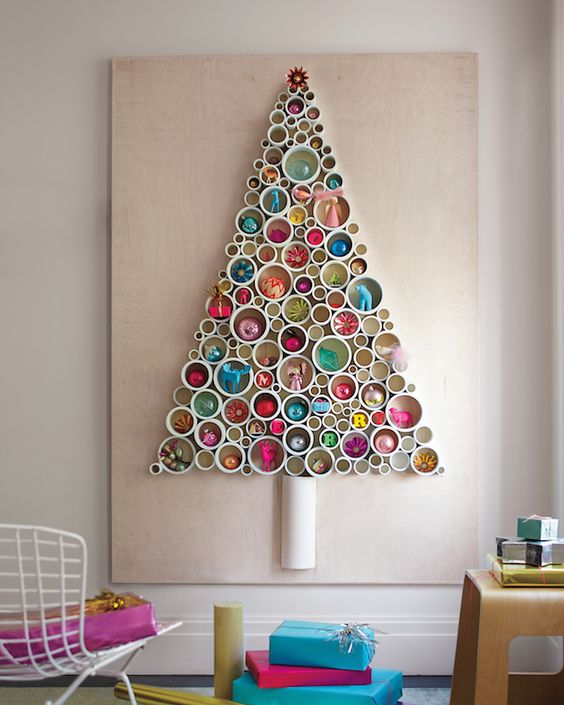 …But If You Really Have Your Heart Set On A Tree Try The Slim Picks:
Don't Miss The Latest Posts!