16 Lofts I Fell For This Week!
I'm a little obsessed with loft homes and apartments these days, so I figured I would share the ones that made me swoon this week!
Lofts are covetable for so many reasons, from the high ceilings to the spacious layouts, these airy spaces are always in high demand. They're also easy to decorate. One space, one cohesive design. You're going to love these loft home designs!
Inspiring Loft Designs That Will Make You Swoon!
Scandinavian Industrial loft With A Touch Of Pink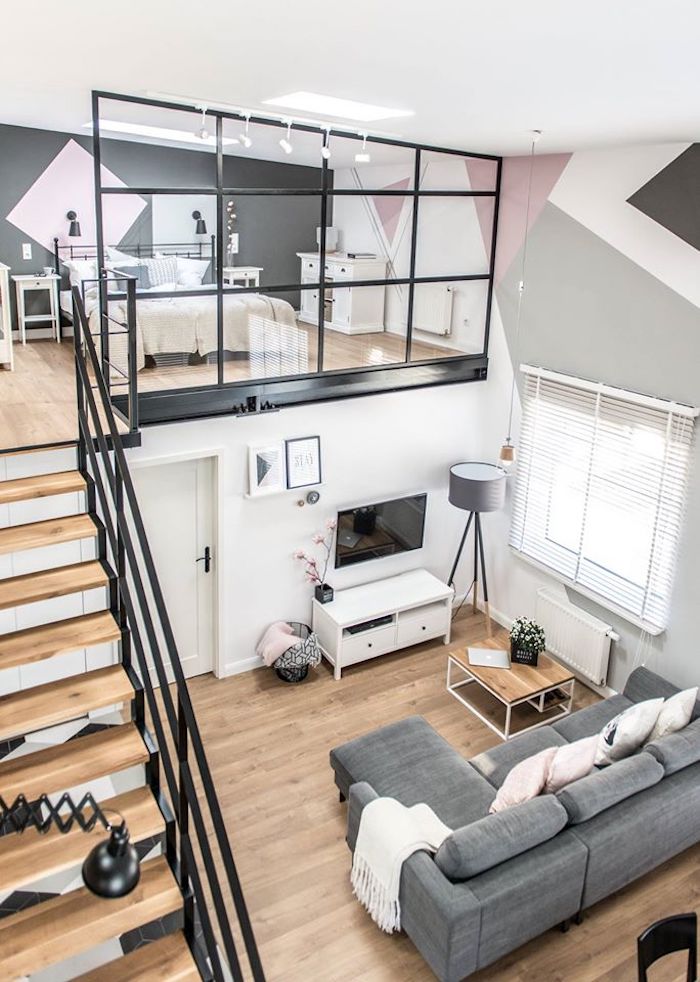 The young Shoko Design team has created yet another nugget: a Scandinavian loft. This loft design combines gray, white, touches of pink, and geometric design to create girly industrial space anyone can call home.
Bright, Modern Loft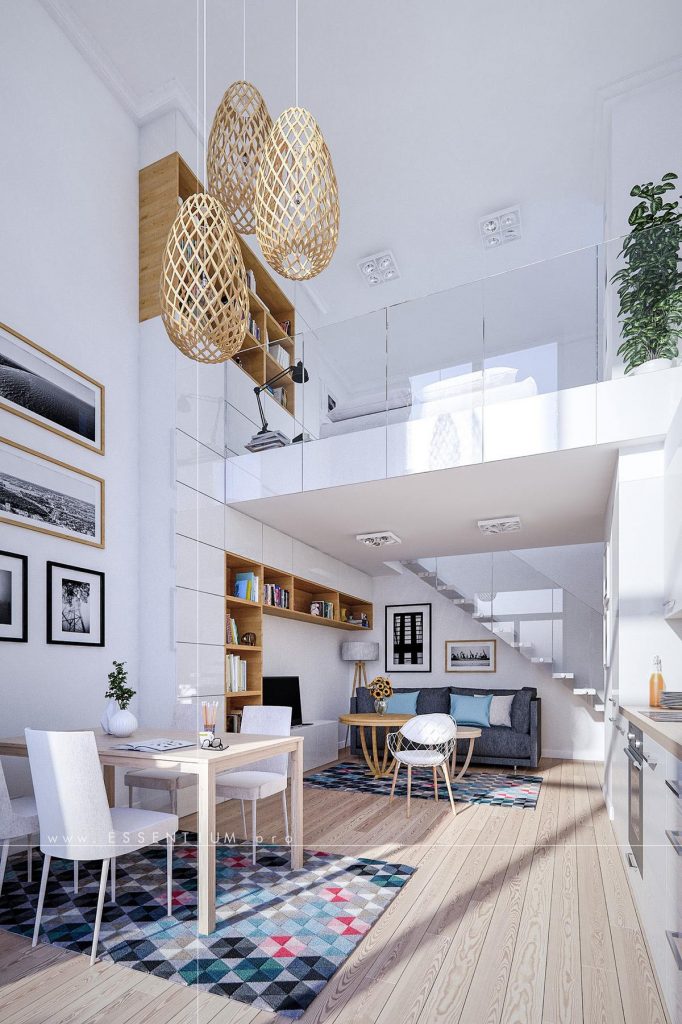 A bright, airy, modern loft adorned with natural wooden elements. This small loft design is functional, stylish, and blessed with natural light. What's not to love?! If bright and airy is your thing then you're going to love these beaming dining nooks.
Moody Loft Cabin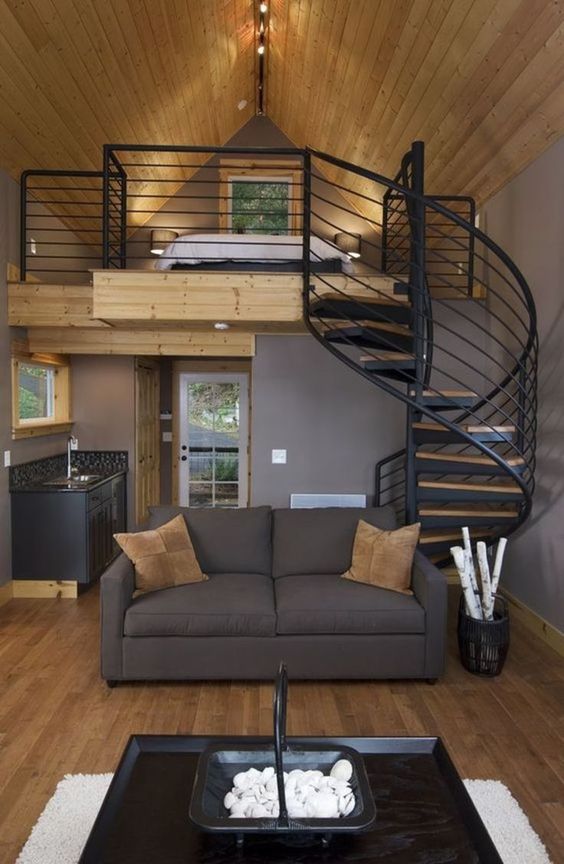 Pinterest
A moody loft cabin brimming with warmth and charm! If you love dark paint colors in small rooms, check out my roundup of moody powder rooms and also these dark accent walls in small rooms.
Grey Industrial Loft Design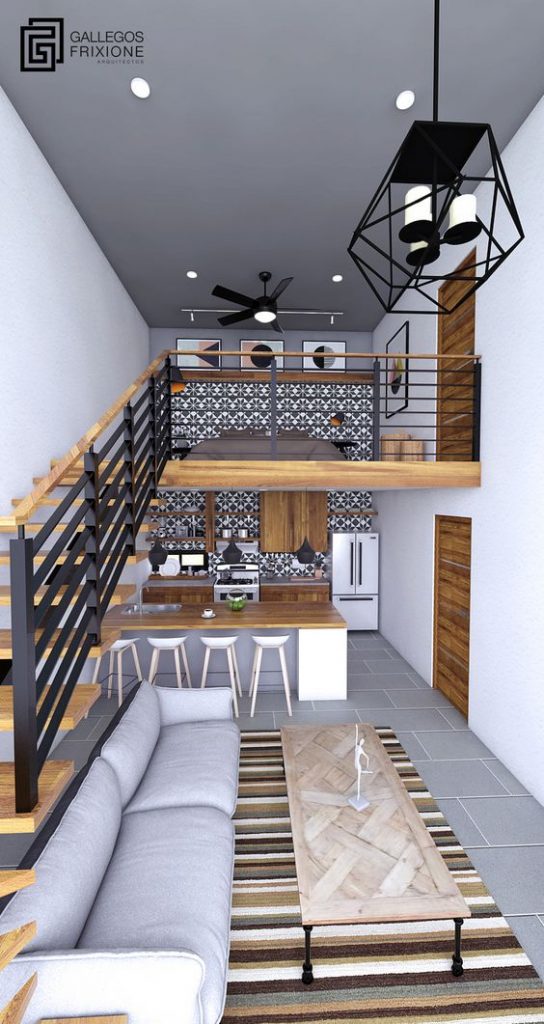 This grey industrial-styled loft is mid-century modern bliss. Mid-Century design in small spaces is a match made in heaven since the design style was practically created with small spaces in mind.
Small Loft, Micro Apartment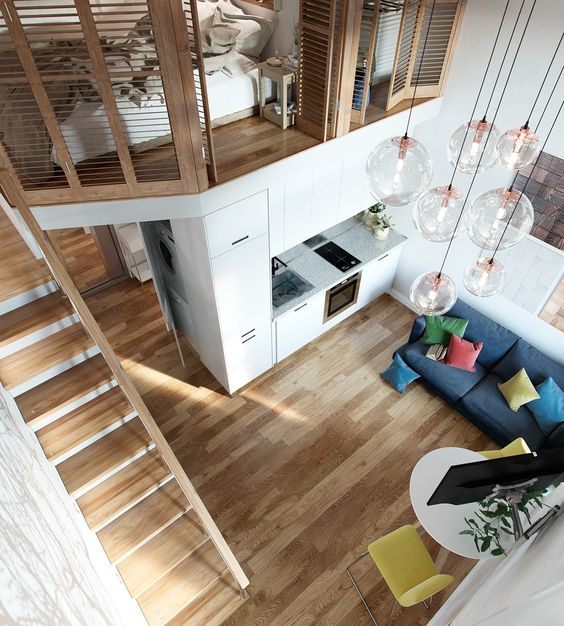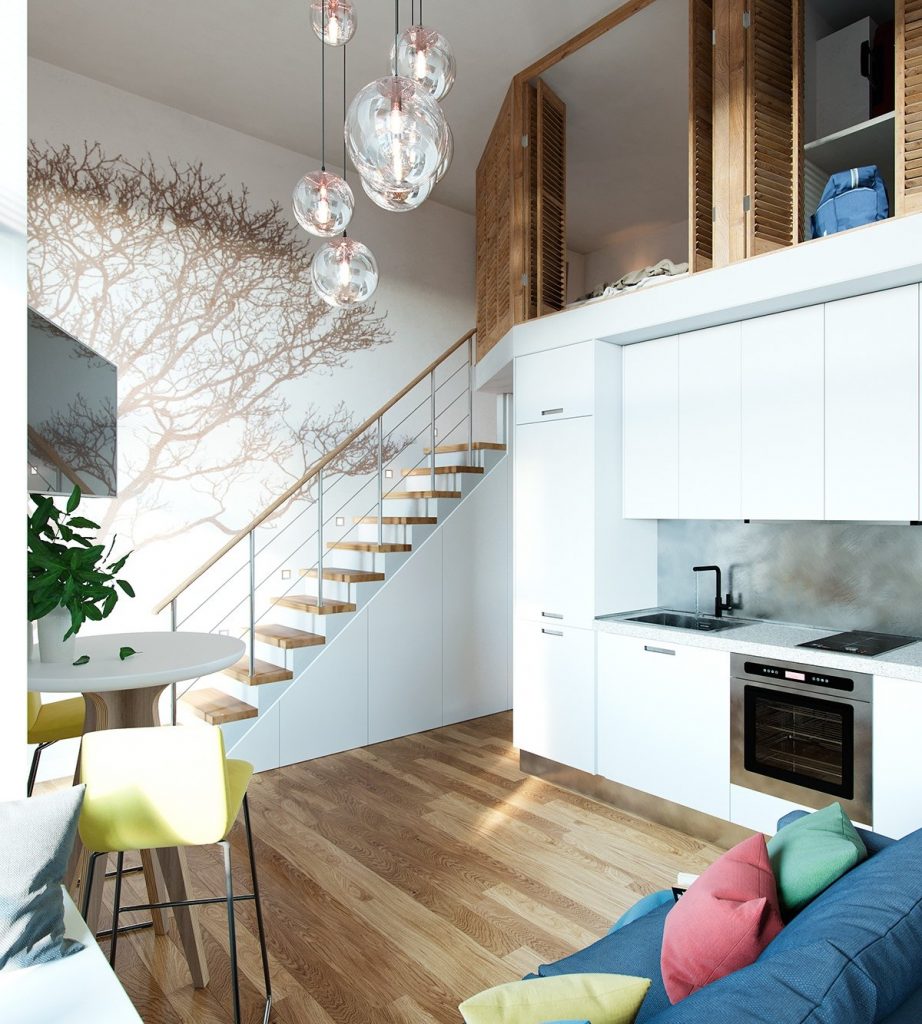 ILYA Derkach
Compact, bright, airy with a pop of color. I absolutely love the shutters for walls.
Colorful Loft Home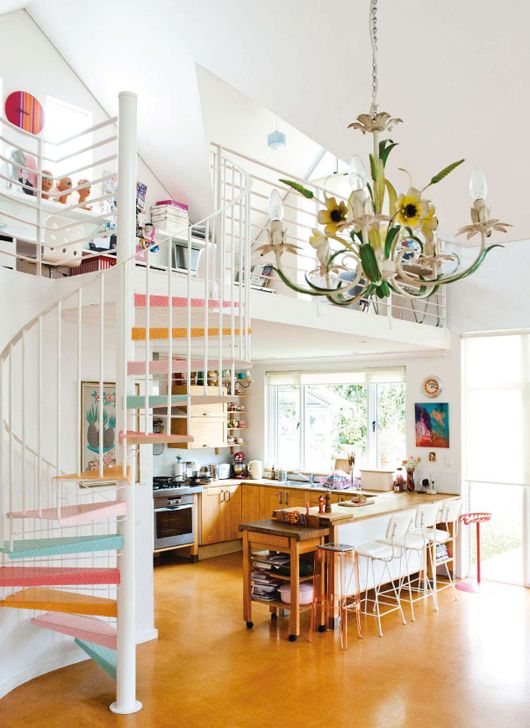 Those stairs! Bright pops of color always bring a little joy to the space. If you love using bright, bold colors in your interiors these colorful kitchens will put a smile on your face.
Brooklyn Loft Turned AirBnB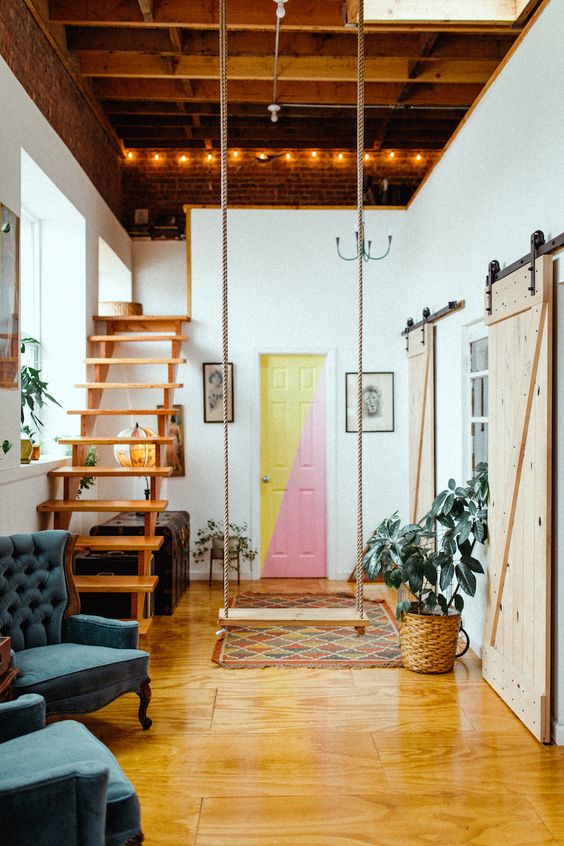 Do I need a swing in my living room? Umm, YES please!!
Cozy Loft Tiny Home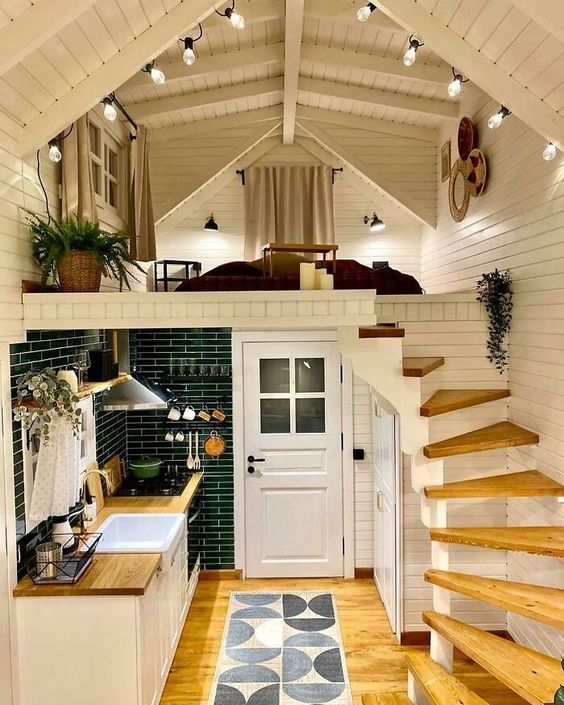 How cozy is this?! A tiny home that makes you feel like you never want to leave. This tiny home has a loft bedroom with ample headroom and walking space. Those are the best kinds! This is what I would call A Livable Tiny Home.
Luxury Modern Loft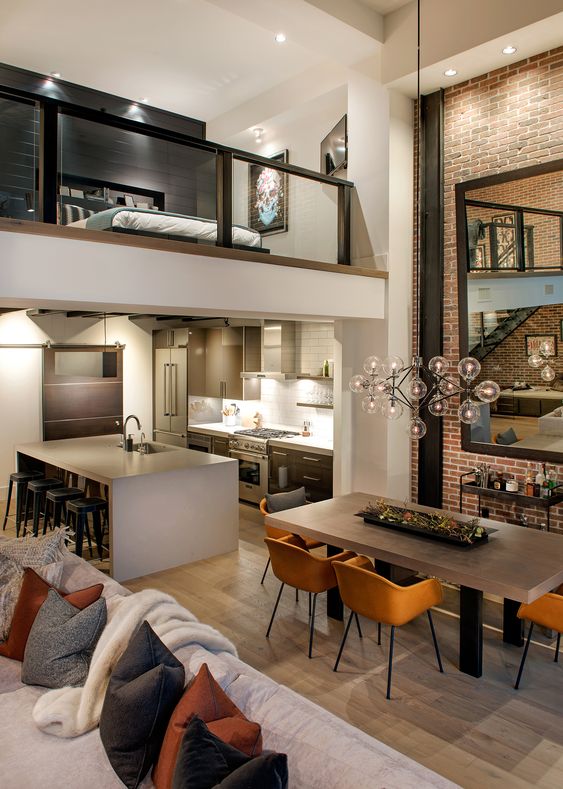 Denton House
This luxe loft is modern sophistication at best. The brick adds a rustic, industrial element to the space. While the earth tone dining chairs and accent pillows add warmth and coziness.
Loft Bedroom For Small Spaces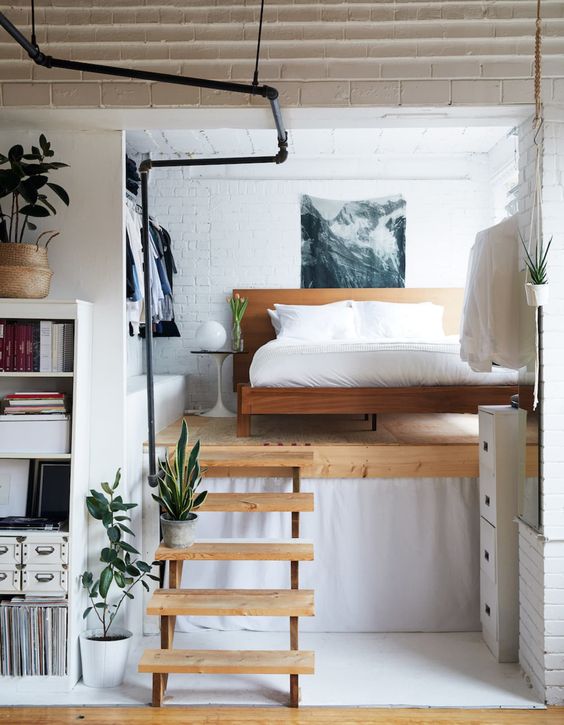 A clever solution to gain more storage and add dimension to a small apartment. This elevated, loft bedroom is a great idea for studio apartments. It's a fun and effective way to 'carve out' a bedroom in an open floor plan. When assembling your floor plans, you might consider using a photo editor to help yourself visualize the space ahead of time without moving items.
A Plant-Filled Loft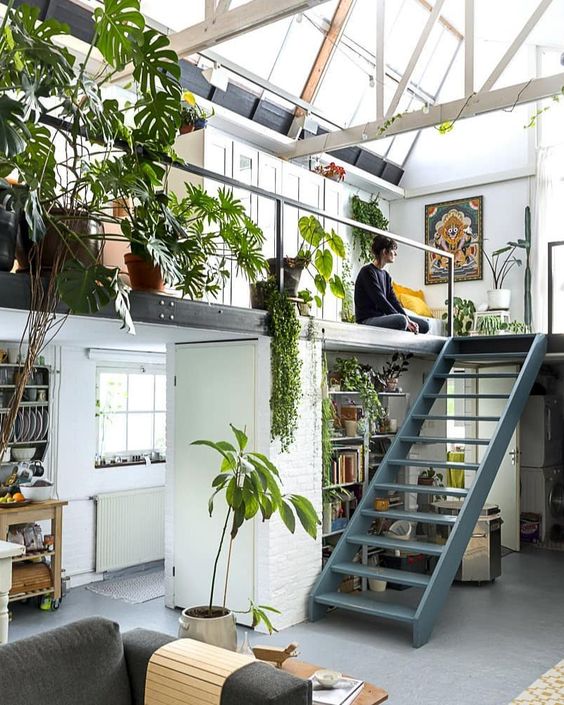 Indoor plants make everything prettier! This plant-filled loft apartment is proof. With all that natural light pouring in, it makes sense to accessorize with fresh greenery.
Modern Bachelor Pad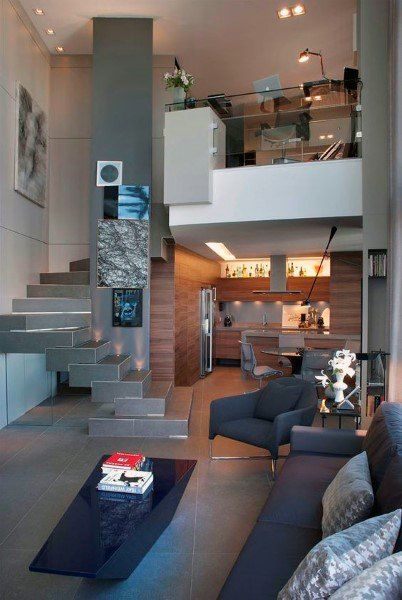 A small, stylish, and cozy loft for the modern-day man. As you can see in the photo, this person has an at home workstation nestled into the loft. Whether they are working on brand promotion by knocking out some work from home, or simply relax in style, this is a perfect setup.
Sunny Scandinavian Loft Apartment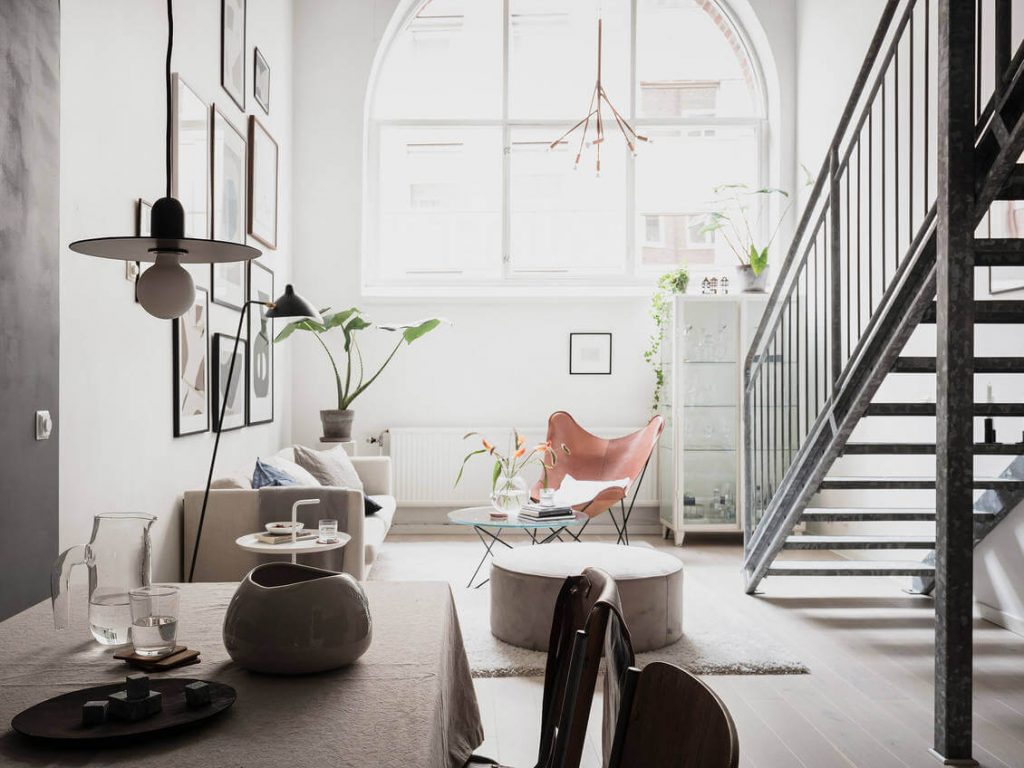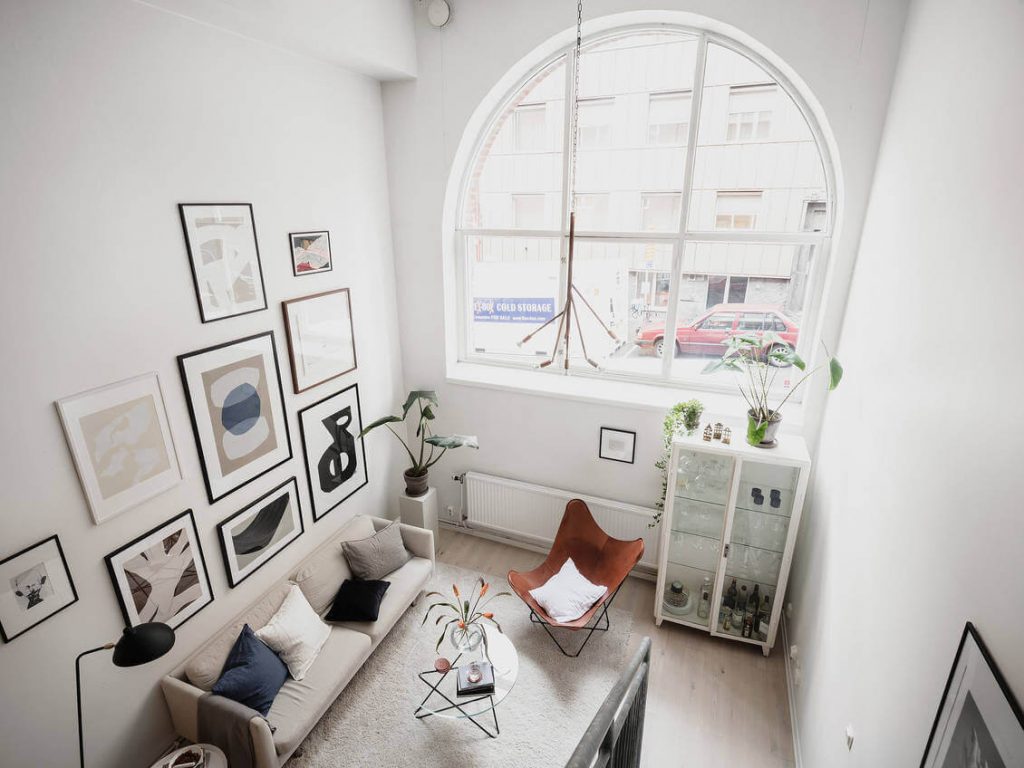 There's nothing more beautiful than sunlight pouring into a well-designed space. This Scandinavian loft apartment is chic, simple and stylish!
Earthy Loft Apartment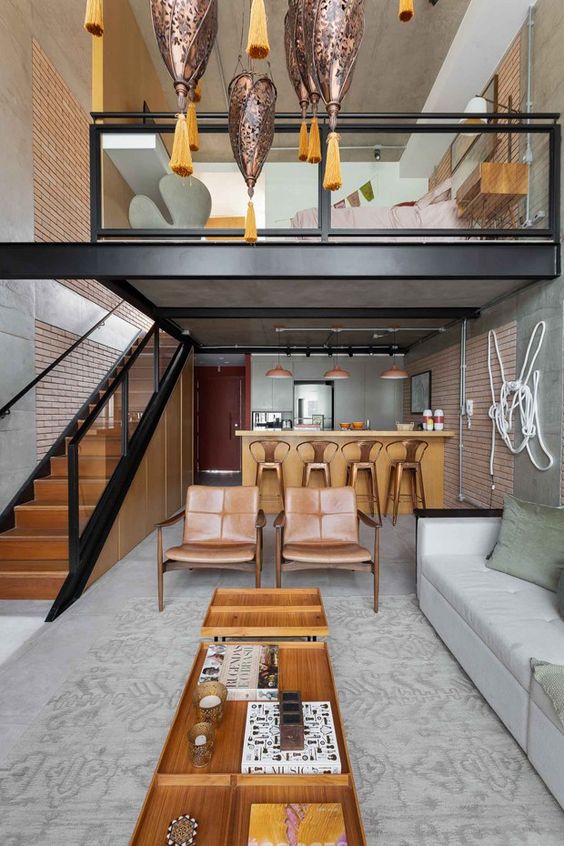 Muted earth tones complete this mid-century modern loft. If you like this you'll love these earthy bedroom designs.
Funky Tribeca Loft Design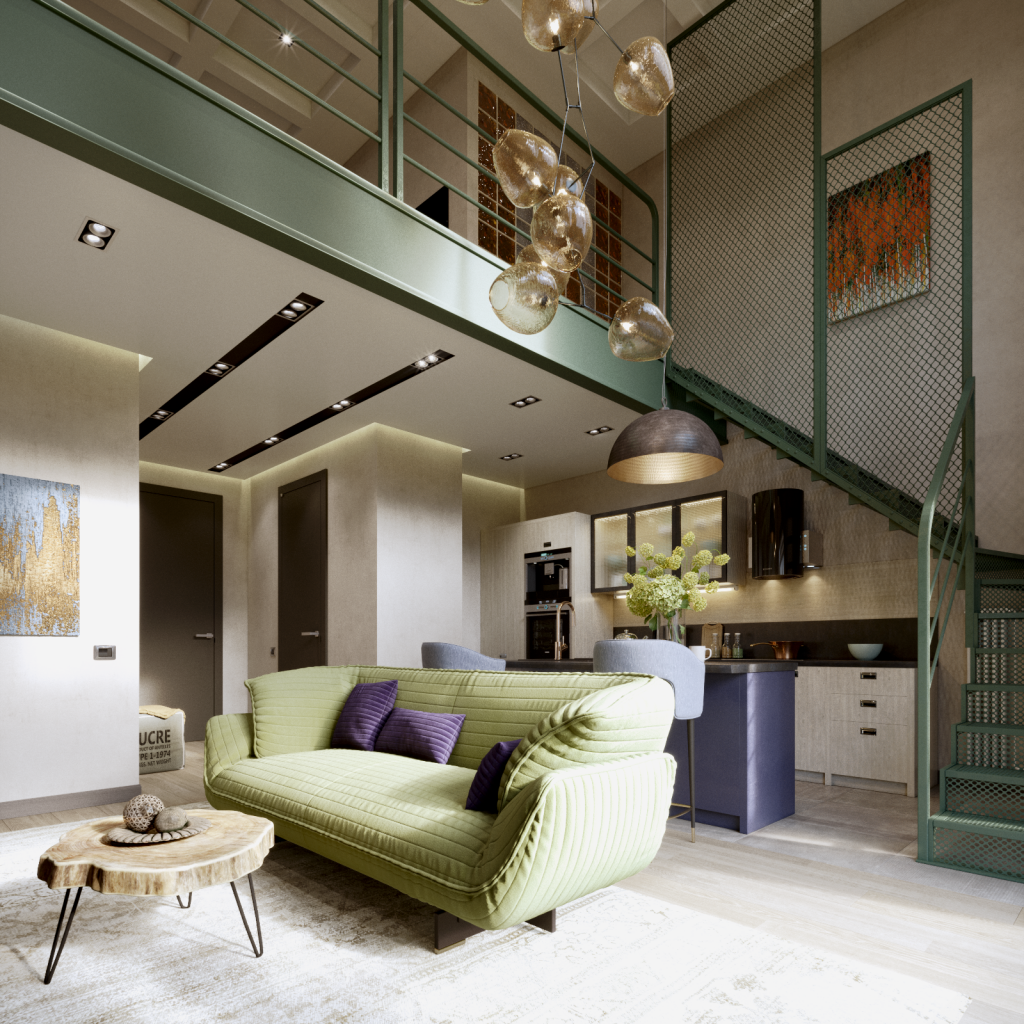 Feminine, modern, and industrial design combined to create a total masterpiece.
Intown Arquitetura's Rio loft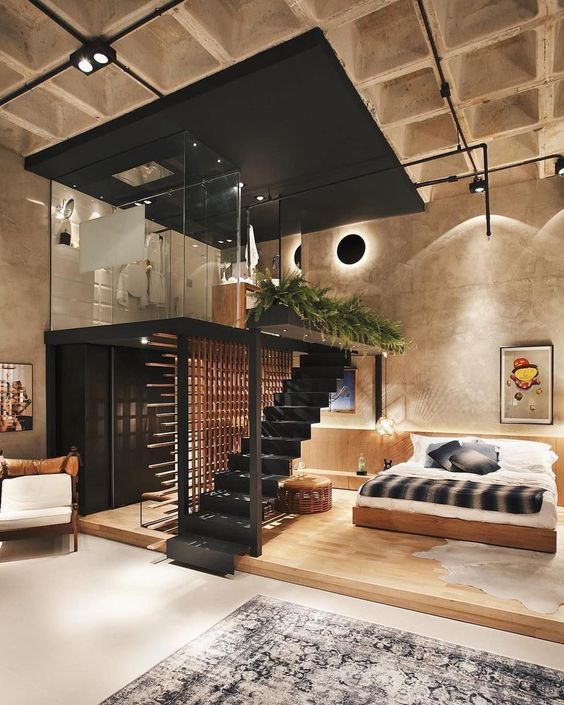 An absolutely stunning space! Fresh, modern, bold, and filled with character. The black accents and glass panels really ramp up the luxurious vibe in this pace.
A Booklover's Loft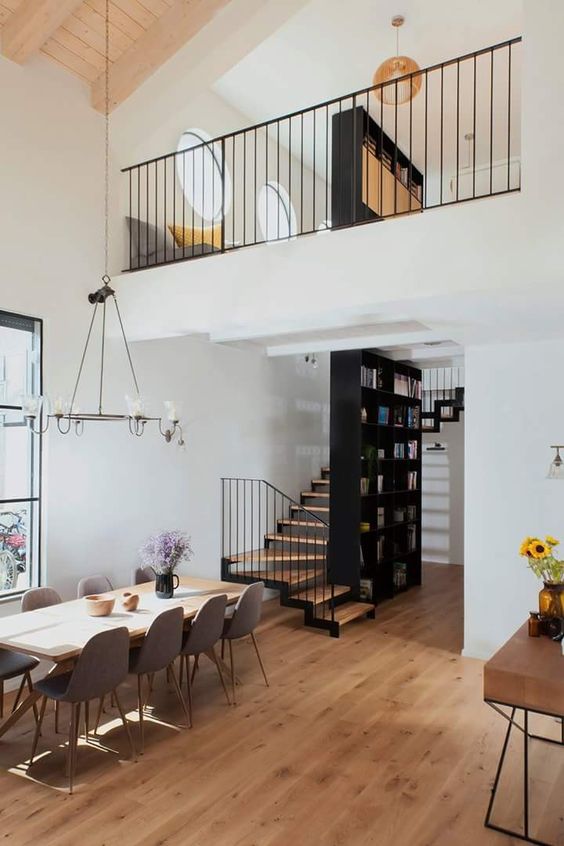 Pinterest.
A massive floor-to-ceiling bookshelf? YES Please! If you're an avid reader who also lives in a small space you'll know that storing books in a small apartment can be a challenge. This bookcase is an absolute dream.
More Small Space Design Ideas:
Pin This For Later!